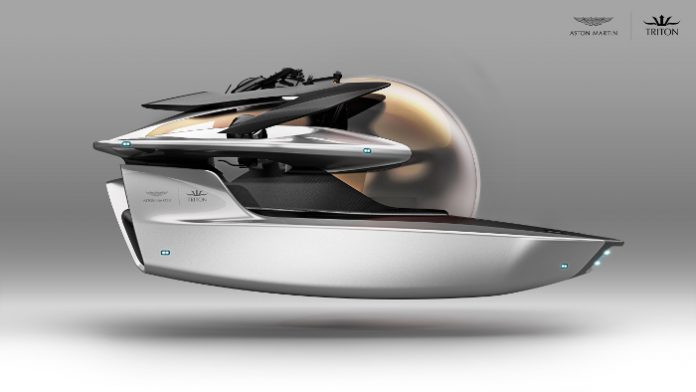 Aston Martin has ventured out of its comfort zone by collaborating with Triton Submarines LLC to build its own version of a submersible vehicle. Code named Project Neptune, the vehicle is said to marry Triton's diving and operational expertise with Aston Martin's design, materials, and craftsmanship.
Resembling an ironing box, the sleek boat-like submersible that features dual pontoons and a bubble shaped cockpit, looks something that 007 would use for an underwater mission. Based on Triton's Low Profile (LP) three-person platform, the vehicle has been built to comply with Aston Martin's design language and specifications.
The entire project was overseen by Aston Martin Consulting, and should bring to fruition a submersible that is unique, exclusive and built in strictly limited numbers. This division of company offers core business services include providing design, engineering and manufacturing services to select industries, distilling the brand's essence into new projects.
Speaking of the collaboration on Project Neptune, Aston Martin Executive Vice President and Chief Creative Officer Marek Reichman, said, "Project Neptune is defined by its sleek, elegant exterior. We have used forms and proportions that express the same devotion to design, engineering and beauty that shape our cars, such as the Aston Martin Valkyrie hypercar project."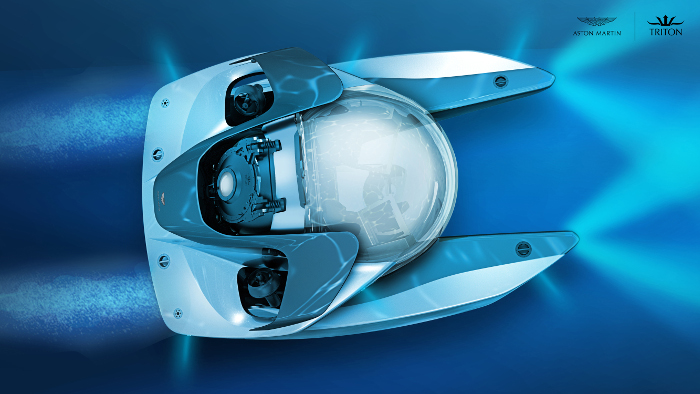 Triton has in-depth knowledge and experience when it comes to designing, manufacturing and operating submersibles for researchers, explorers and super yacht owners.Founded in Florida by L. Bruce Jones and Patrick Lahey, the team at Triton are committed to producing the safest and best performing, deep-diving submersibles in the world.
Speaking of the newly commission project, Patrick Lahey, President of Triton Submarines LLC said, "We have always admired Aston Martin. The marque represents a deeply held passion for technology, engineering and timeless, elegant design."
"From our first interaction, it was apparent that Triton and Aston Martin were natural partners and our complimentary values will be realized in this truly exciting project," he later added.
There seems to a major shift in focus at the company these past couple of years with the automaker choosing to use AMG engines for its upcoming road-going vehicles, entering Formula 1 as a title sponsor for Red Bull Racing and now, kick-starting Project Neptune – its most ambitious project to date.
If proven successful, James Bond will have a whole host of vehicles to show off in his next film, which for the first time will include an actual Aston Martin submarine.