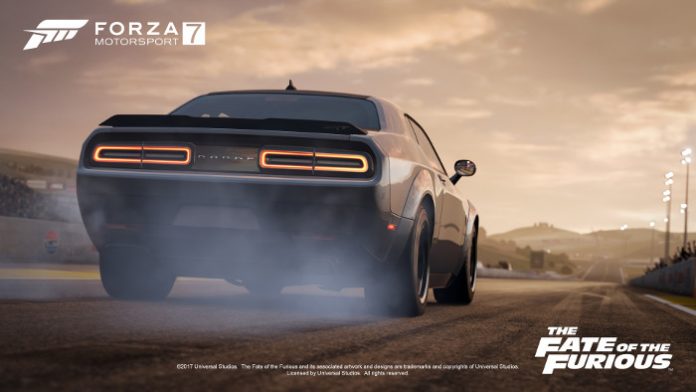 Fans of the Fast and Furious movie franchise might have an avenue to live out their fantasies in the virtual world through the Xbox exclusive game, Forza Motorsport 7. There is a 10-car pack available for the game that has all the extreme cars featured in the 7th installment of the blockbuster movie series.
The vehicles depicted in the game are extremely accurate, right down to the colour combinations, aesthetic details and their own unique quirks. The most noteworthy and jovial addition to the car pack however, has to be the Chevrolet Fleetline Special.
It was a vintage vehicle use by character Dominic Torreto to compete in an epic, CGI focused race in the heart of Havana, Cuba. Losing trim panels as the race progressed, the Fleetline Special was driven which such gusto while trying to avoid the baddies, that it caught fire towards the end of the race.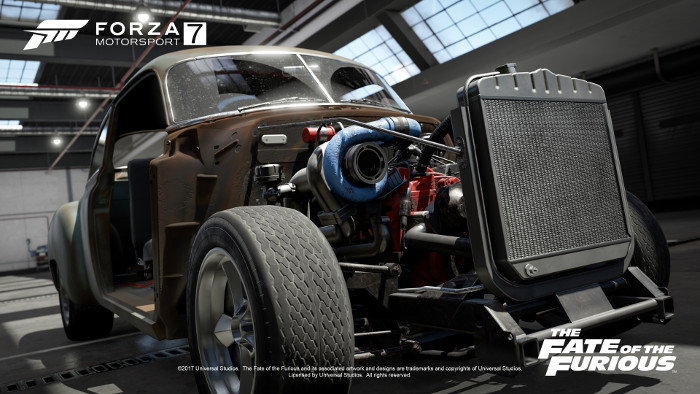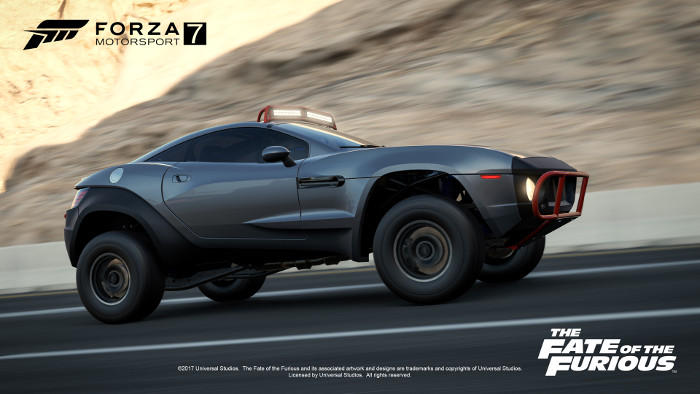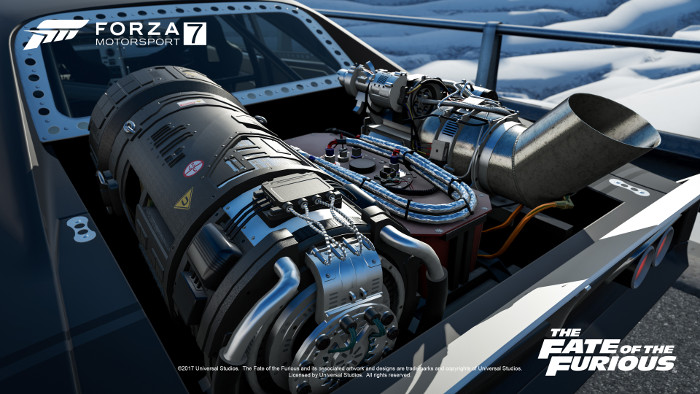 Though many considered the scene a bit too far fetched, the excellently choreographed stunts and meticulous level of CGI detailing made for an enthralling movie scene, one for the Fast and Furious record books.
Besides this vehicle, there are a number of other noteworthy mentions that include the weird but functional Rally Fighter, Jaguar F-Type, Dodge Demon and a Plymouth GTX. Evidently, the movie franchise seems to cherry pick its star vehicles based on their actual appeal in the automotive world, which is a very good thing for car fans.
The Dodge Demon, is the most powerful road legal, drag-ready muscle car that is currently available to the public. It is powered by a 840bhp engine that is able to cover the quarter mile in under 10 seconds, a fitting choice for Dominic Torreto.
Known for his love of Dodge made vehicles, the movie character has used several Chargers, including the modern one, Challengers as well as a number of others. But the following is the list of 10 vehicles featured in the new car pack:
Plymouth GTX
Chevrolet Corvette
Subaru WRX STI
Local Motors Rally Fighter
Subaru BRZ
Jaguar F-Type
Chevrolet Fleetline Special
Dodge Demon
Mercedes-Benz GTS
Dodge Charger
The Fate of the Furious car pack will only be made available to those who own the Deluxe and Ultimate Edition bundles of Forza Motorsports 7. Check out the picture gallery below and admire the vehicles that will be featured in the Forza Motorsport 7 game.