Custom coach-built cars are a rarity these days let alone ones that look far more stunning than the vehicles that they are based upon. Pininfarina, a world renowned coach builder and design house has had a hand in producing some of the most stunning Italian cars the world has ever seen.
Ken Okuyama is former head of design and one of Pininfarina's most accomplished designers of his generation, who can also lay claim to the design work on the Ferrari Enzo and Maserati Quattroporte. He decided to leave the Italian design outfit to set up his own design house bearing his namesake, and develop his own cars.
His latest creation has been featured on Jay Leno's 'Jay Leno's Garage' Youtube channel where he gives us a complete walkaround to highlight the extensive work that went into his creation. Check out the video for the full scoop on what was done to manufacture this unique exotic.
This latest project from his firm, is an Enzo resembling supercar that marries Italian styling with aerodynamic functionality. The front end and fenders feature similar styling to that seen on open wheel racing cars. It is fitted with a low profile windshield made from polycarbonate and oozes class and performance unlike anything else on the road.
Powered by a Ferrari sourced 6.0-litre V12 engine that produces 600 horsepower, the car known as KODE 57 is a more extreme version of an Italian sports car. Unlike what we are used to seeing from Ferrari, the top of the front mounted V12 engine of the Kode 57, is left bare and devoid of covers or casings.
The rear seems a bit too busy and a major departure from what we are used to seeing from the Italian automaker, which makes Okuyama's creation all the more unique. Without the need to refer to a 'design language guide book', has allowed Okuyama considerable leeway at cherry picking the best design cues of Italian exotics and combining them with his own visions and designs.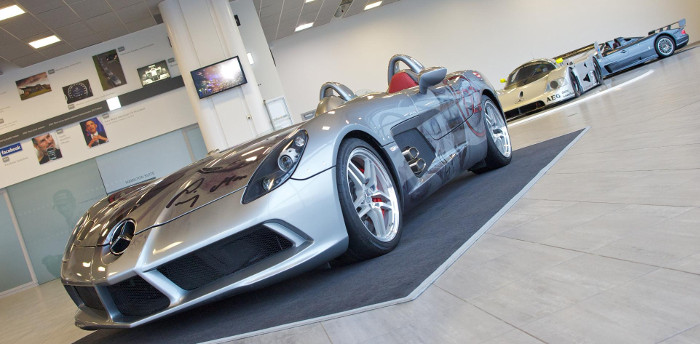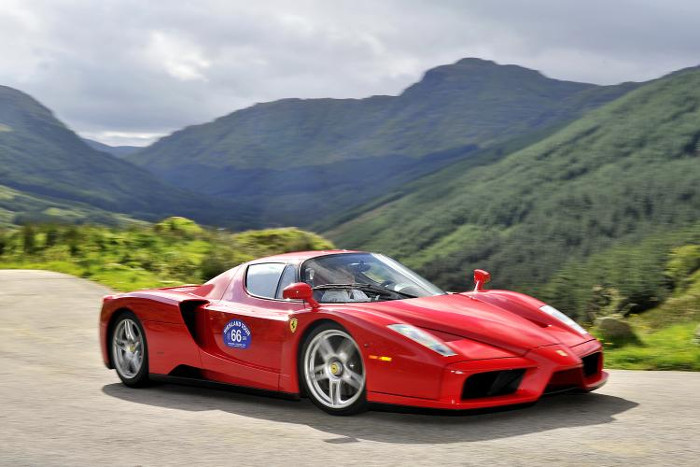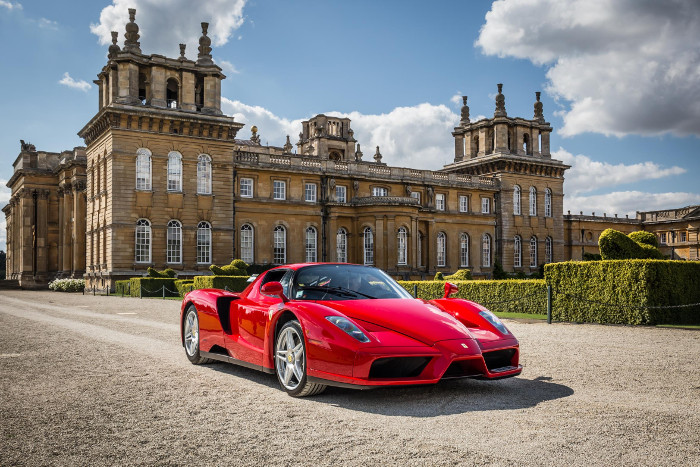 The result is an awesome two seat sports car that emits a distinctive Ferrari V12 exhaust note and looks like a cross between a Ferrari Enzo and a Mercedes-Benz SLR McLaren Stirling Moss edition. It's a stunning masterpiece built for a very special customer of Okuyama's, who wanted a unique car that still retained the essence of an Italian exotic.