At the recent MPG (miles per gallon) Marathon, an annual competition in the UK where fuel sipping cars go head to head to prove, which is most efficient, Ford came out on top. Compared to its rivals, the new Fiesta proved to be the most frugal on the 563km event.
Despite having a turbocharged 125bhp engine, the little Fiesta managed to achieve a fuel consumption figure of 41km/l, which overshadows the previous record that was set at 36km/l. This effectively made the Blue Oval's contender the champion for the petrol category.
As for the diesel category, another Fiesta was crowned champion, allowing Ford to lay claim to the title of the manufacturer with the most efficient cars on the market. The diesel powered Fiesta set a new recorded too, by achieving 52km/l, which was significantly higher than the previous record of 46.2km/l.
This feat was enough to crown the oil burning Fiesta as the overall champion of the competition. And with that, Ford can expect a surge in demand for cars such as these in the near future.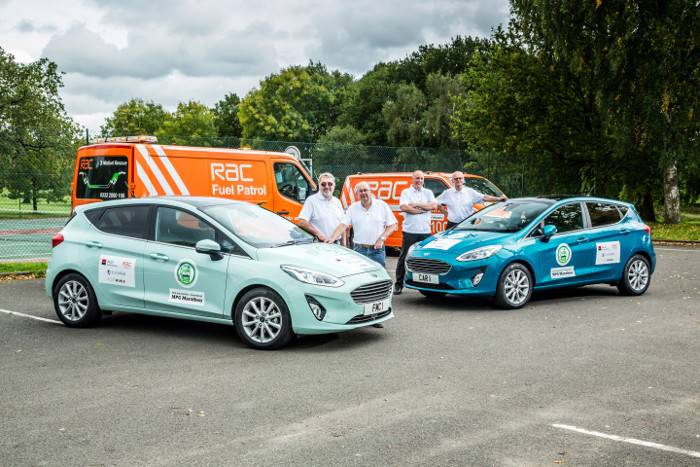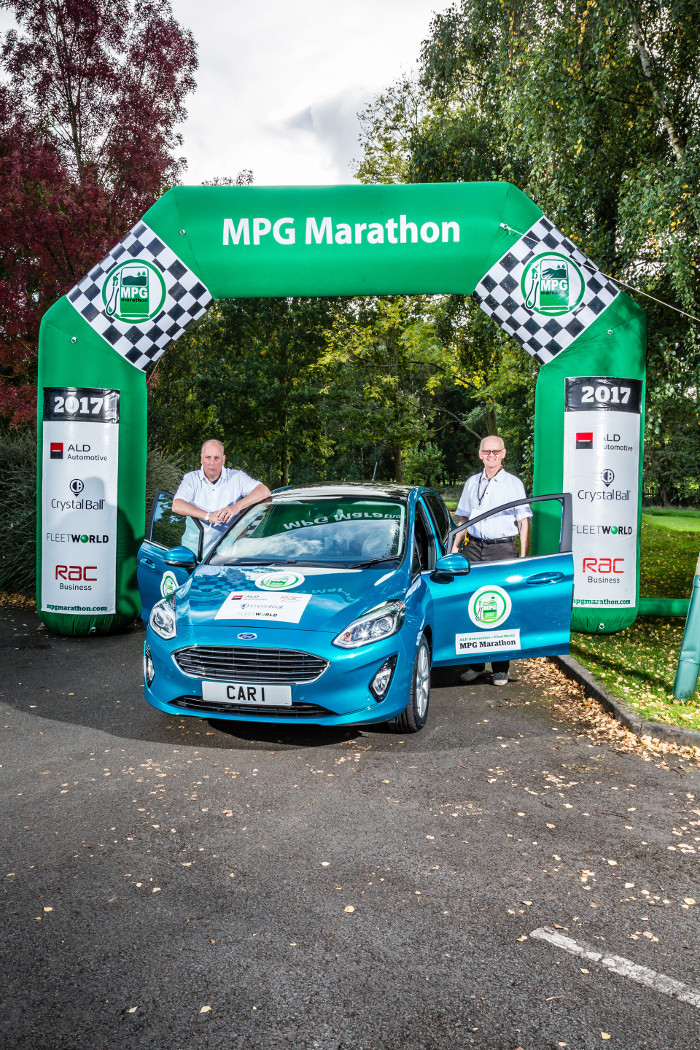 Though the various Fiestas did tremendously well in their individual categories, their respective drivers played pivotal roles that lead to the clean sweep at the MPG marathon. Ex- works rally team Andy Dawson and Andrew Marriott drove the petrol Fiesta and journalist Paul Clifton with Ian McKean piloted the diesel.
Equipped with six-speed gearboxes, both cars managed to exceed their official fuel consumption figures thanks to conservative use of the accelerator pedal and the cars' frugal consumption of their respective fuels.
Andy Dawson, Ford lead driver on the MPG Marathon, said, "Maximising fuel economy not only saves money, but smooth driving can also be fun thanks to the new Fiesta's brilliant steering and suspension. Using less fuel also means reduced emissions, limiting motorists' environmental impact."
The new Fiesta has been on sale in the UK market since July of this year and to date, more than 15,000 examples have been sold to customers. According to official sales numbers, the Ford Fiesta has been Britain's best selling supermini since 2008.