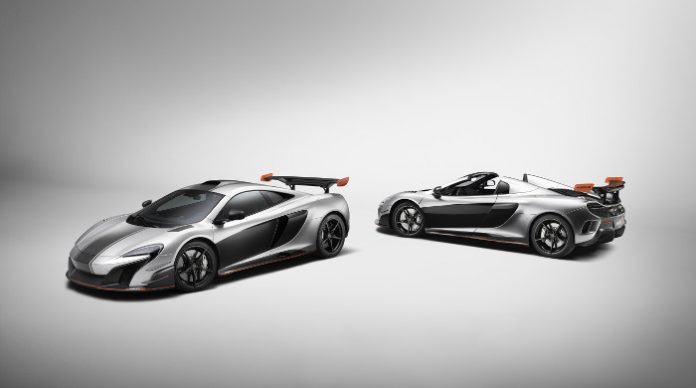 McLaren has built two unique versions of the 650S Coupe and 650S Spider supercars for a very special customer. McLaren Special Operations (MSO), the automaker's special projects division was responsible for making both cars even more special thanwhat the automaker has in its product portfolio.
Compared with the cars that they are based on, these MSO R ones are fitted with a number of upgrades that include a carbon-fibre front bumper, bonnet, louvered fenders, roof scoop and rear deck, side mirror arms and wiper scuttle.
There's Delta Red pin-striping on the front splitter and side blades, while the splitter, side skirts, sill panels, rocker panels and plenum adorn the MSO R branding. Several internal and mechanical bits are finished in a Liquid Silver colour, which provide for an understated look.
The Coupe is finished in satin Liquid Silver while the Spider gets a gloss finish, with a carbon-fibre central stripe. The matching pair of McLarens feature the same twin-element rear wing, with front dive planes for added aero efficiency. Both cars are also fitted with 5-spoke wheels, but the Coupe's is finished in satin black but the Spider gets gloss black.
As for the interior, the cars are fitted with Alcantara material for the upholstery, primarily in black with red stitching. The colour theme is reversed for the seats, which are red with black stitching and feature an MSO R logo embroidered in black on the headrest.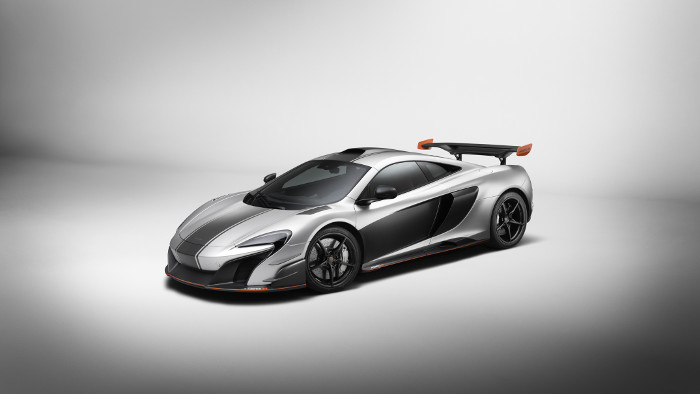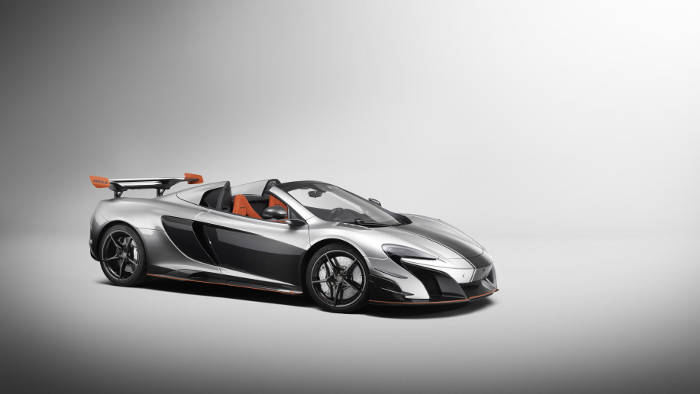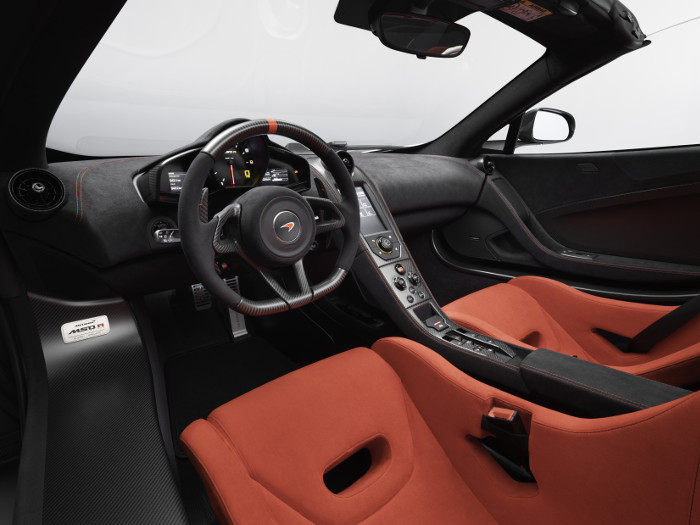 The carbon-fibre steering is fitted with black Alcantara grips and a Delta Red centering stripe. McLaren has given both cars switches that are in gloss black and vent mechanisms in satin black with bezels in carbon fibre.
Apart from visual tweaks, both cars have received power upgrades as well. their engines have been blueprinted and the heads and exhaust ports hand-polished, giving the twin-turbocharged McLaren V8 engine a maximum power of 679bhp and up to 700Nm of torque.
As extravagent as this might be, it isn't the first time that the British automaker has commissioned uniquely designed vehicles for customers with deep pockets. In fact, one of the first McLarens that was commissioned wasthe McLaren X-1. It was unveiled during the weekend of the Pebble Beach Concours d'Elegance in 2012.
In recent years, McLaren says that it has received and increasing number of requests to build customized versions of their cars. There is certainly a market for such offerings and McLaren would certainly oblige as long as the customers have substantial sums of money to spend on a new car.