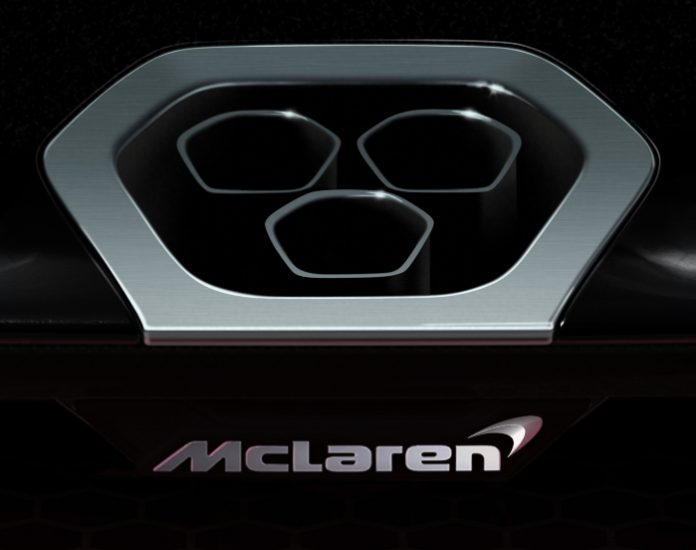 McLaren has announced that it will unveil a new hypercar sometime during the first quarter of 2018. According to the British automaker, the car which remains nameless, will be an addition to its Ultimate Super Series product portfolio under its Track22 Business plan.
It is said to be the most extreme, track-concentrated road car McLaren has ever produced. Having said that, the automaker isn't muddling its words regarding the purpose of this a vehicle. It has admitted that 'daily usability will be sacrificed' to offer the most intensive driving experience on track.
Though completely road legal, McLaren wants you know that, right from the onset, that this isn't going to be the car of choice for daily commutes. Instead, its going to be a highly precise track-focused race car that can be driven on public roads – if you choose to do so.
McLaren describes the car's look as 'brutal' and will be the 'purest expression yet of the company's 'form follows function' philosophy'. This could mean that the car will sport some outlandish looks and aero kits that will allow it to reduce drag and increase downforce.
Shortly after the launch of this car, McLaren will be following it up with the reveal of another vehicle that will also be part of the Ultimate Series. Codenamed BP23, the car is supposed to be the world's first ever Hyper-GT. Both cars will be built in limited numbers and all are already spoken for.
Cars belonging to the Ultimate Series model line are positioned above McLaren's core Super Series vehicles, which are considered relatively more affordable offerings. Cars like the McLaren P1 and P1 GTR, which are considered supercar royalty, fall under the Ultimate Series product line – the upper echelon of the UK-based automaker's supercars.
McLaren will reveal further details of its new halo car by the end of this year, which should hopefully include some teaser images and performance specifications.