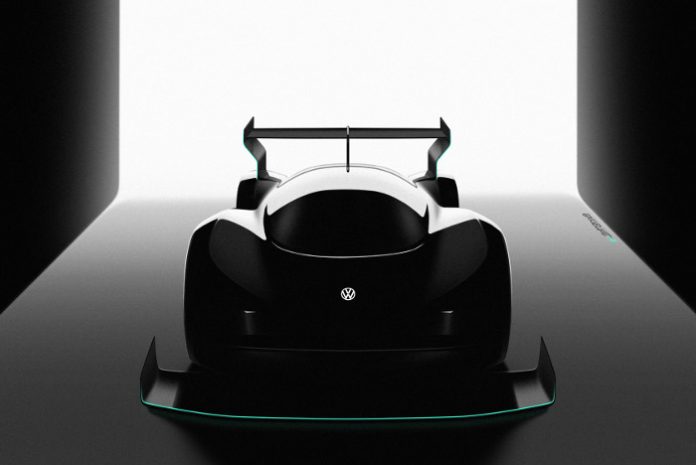 Volkswagen is currently developing an all-electric race car specifically for the Pikes Peak International Hill Climb in Colorado, USA in June 2018. This all-wheel drive prototype will be VW's entrant in the world renowned mountain race that is considered a proving ground for manufacturers and daredevils alike.
The annual hill climb race has been one of the source of attraction for many since 1916, due to its challenging turns and steep 4.3km elevation. It's 19.99km long course starts at a height of 1,440 metres above sea level, which rises gradually to 4,300 metres at the finishing line. US driver Rhys Millen holds the track record for electric prototypes with a time of 8 minutes and 57.118 seconds.
VW wants to break that record on the 24th of June 2018 with its new electric prototype that is being jointly developed by Volkswagen Motorsport and Technical Development in Wolfsburg. The German automaker, sees this competition as a way to challenge itself to reach greater heights. The new Le Mans looking racer has been fitted with massive front and rear spoilers to help it remain planted on Pikes Peak's changing road surfaces.
"The Pikes Peak hill climb is one of the world's most renowned car races. It poses an enormous challenge and is therefore excellently suited to proving the capabilities of upcoming technologies," explains Dr Frank Welsch, Member of the Board responsible for Development.
"Our electric race car will be equipped with innovative battery and drive technology. The extreme stress test on Pikes Peak will give us important findings that will benefit future development, and it will showcase our products and their technologies," he later added.
It's been about 30 years since VW participated in the Hill Climb. The last time it fielded a racer in the competition was in 1987. And back then, it entered a twin-engine Golf that showed a lot of promise, but didn't manage to finish the race. As such, VW sees the 2018 session as a chance of it to redeem itself and come back stronger than ever.
This Motorsport project is also considered part of the company's process of transforming into a leading producer of electric vehicles. According to the automaker's near future business plan, VW wants to be a leading producer of electric vehicles by 2025. And by then, it hopes to be able to offer customers about 23 all-electric models.