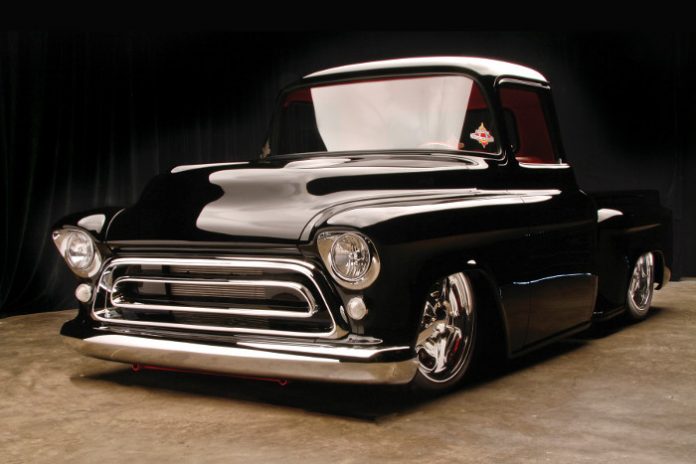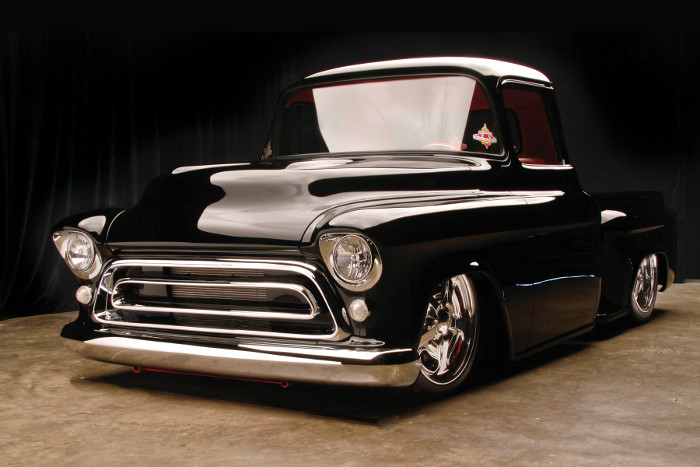 Vintage Chevrolet trucks are in high demand, especially those that have undergone restoration or customization work. Based on recent data, it appears that more and more trucks roll onto auction blocks around the country each year.
There are currently about 9 Chevrolet pick-up trucks that have commanded huge sums of money when they were put up for auction. These vehicles come in various shapes and sizes and were manufactured between 1950 to 1971.
This year marks the 100th anniversary of Chevy trucks and the best way to commemorate the occasion is to celebrate some of the finest custom trucks that will grace the auction floor. More than 60 Chevy trucks are reported to be on the docket for this years' Barrett-Jackson auction, which is more than double that of any other competing truck brand.
While we count down the days to the upcoming auction, let's look back at some of the memorable trucks that have sold for six figures:
1. 1957 Chevrolet 3100 Custom truck sold for $214,500 (RM908,193) in 2016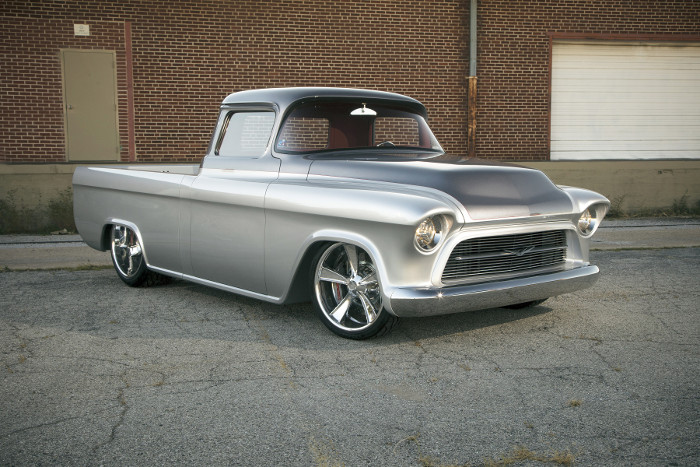 Better known as Quicksilver, this vehicle is the epitome of retro-modern restorations. Nearly everything on it is brand new including the 540 Big Block, 650-horsepower Chevy engine,as well as the handmade and reshaped body panels.
2. 1950 Chevrolet 3100 Custom Pickup, sold for $205,700 (RM870,933) in 2017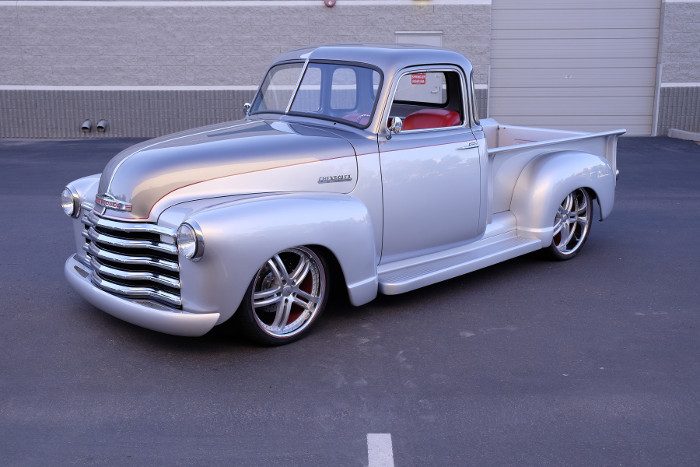 Despite extensive customization, this 3100 Custom Pickup looks similar to the regular cab. That said, it has received extensive mods that include an all-new TCI custom chassis with independent front suspension and a 500-horsepower LS3 crate engine. The interior has a reshaped dash and a handmade redesigned bench seat, console, door panels and headliner.
3. 1957 Chevrolet Cameo Pickup, sold for $159,500 (RM675,323) in 2007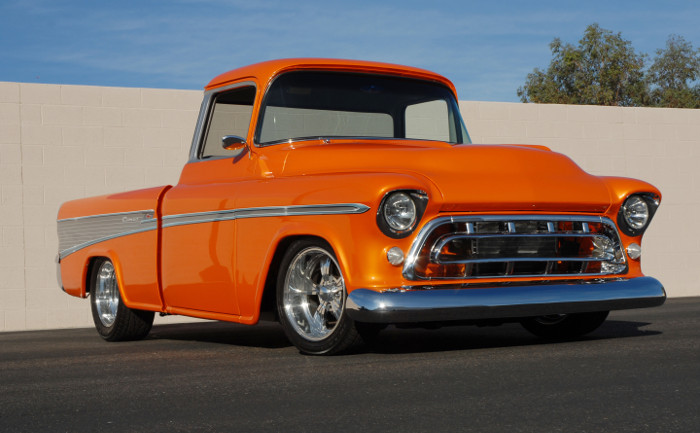 Finished in full custom Orange Pearl paint, this American classic features a 500-horsepower Big Block Chevy engine. Interior upgrades include a full leather interior, vintage air conditioning, power steering, power disc brakes, power windows and a 400-watt stereo.
4. 1957 Chevrolet C-6 Custom Pickup, sold for $148,500 (RM628,749) in 2011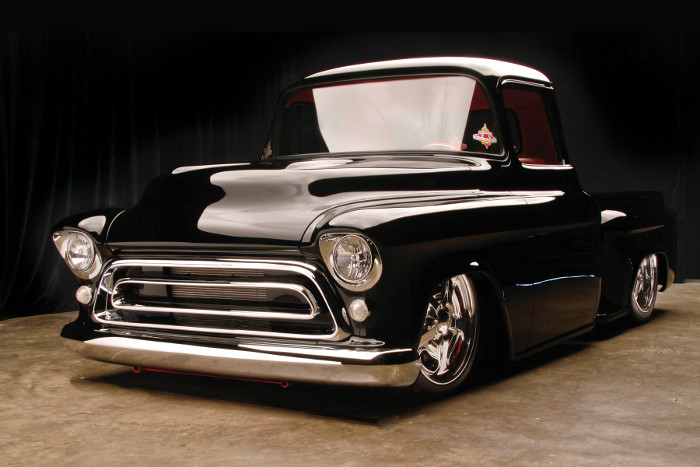 This beautiful handcrafted truck required 7,000 man-hours to complete. Thousands of unique pieces had to be machined and shaped for it. Upgrades include a LS3 engine, a complete Corvette C6 suspension and drivetrain with a six-speed transaxle and a full Air Ride suspension.
5. 1955 Chevrolet Cameo Custom Pickup, sold for $143,000 (RM605,462)in 2013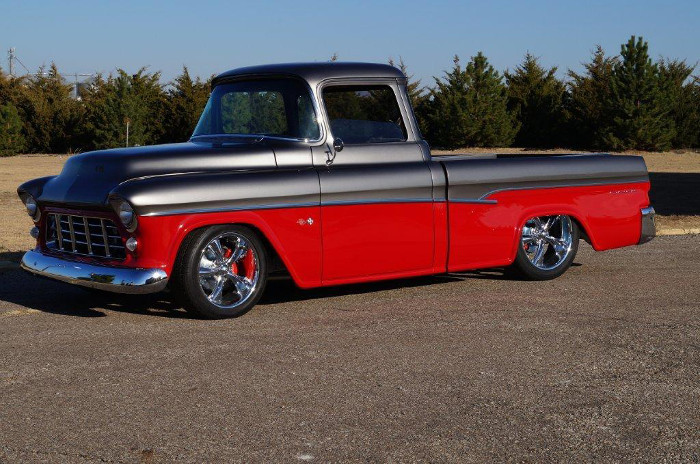 Featuring a mix of design elements of various other Chevy's, this vehicle features Titanium Grey and Lipstick Red exterior as well as a red leather interior, complete with Dakota Digital VHX gauges, a graphite-wrapped Billet Specialties wheel and a Kenwood stereo system.
6. 1955 Chevrolet 3100 Custom Pickup, sold for $132,000 (RM558,888) in 2006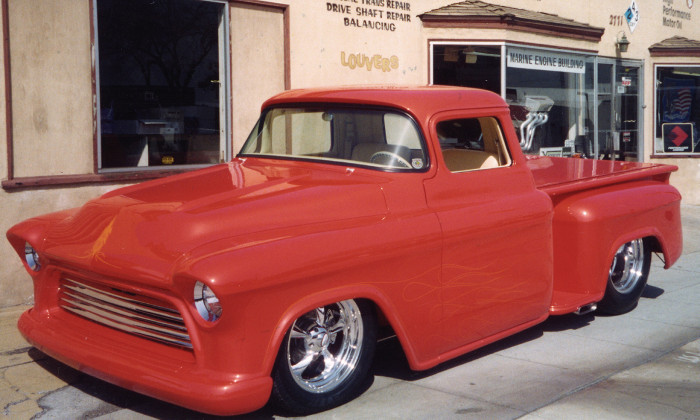 Requiring six years of customization work, the 3100 Custom Pickup has had a whole slew of upgrades that include a chopped roof, lowered ride height, fatter wheels and better performance. It has been featured in six different magazines and was named one of the top 50 trucks of the decade by Street Trucks Magazine.
7. 1960 Chevrolet El Camino Custom Pickup, sold for $126,500 (RM535,601) in 2017
El Caminos are still in high demand especially this one that is from Palm Beach, Florida. Custom from the ground up, it features a GM ZZ crate engine with a Ram Jet fuel-injection system, fully custom leather interior and highly detailed and painted undercarriage.
8. 1959 Chevrolet 3100 Custom Pickup, sold for $121,000 (RM512,314) in 2014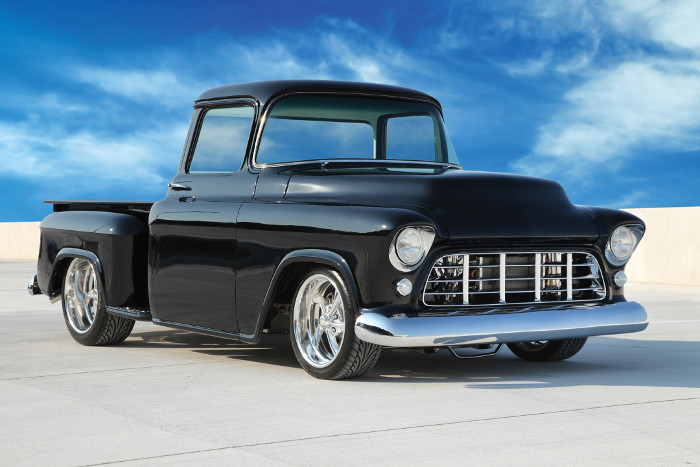 Anotther 3100 Customer Pickup that is to die for. It has been completely rebuilt and has a high-strength chassis complete with a four-link setup, chrome 9-inch Currie rear end and a Detroit Tru-Trac differential. Inside, there's a white leather interior with black accents, air conditioning and green-tinted glass.
9. 1971 Chevrolet C-10 Custom Pickup, sold for $110,000 (RM465,740) in 2014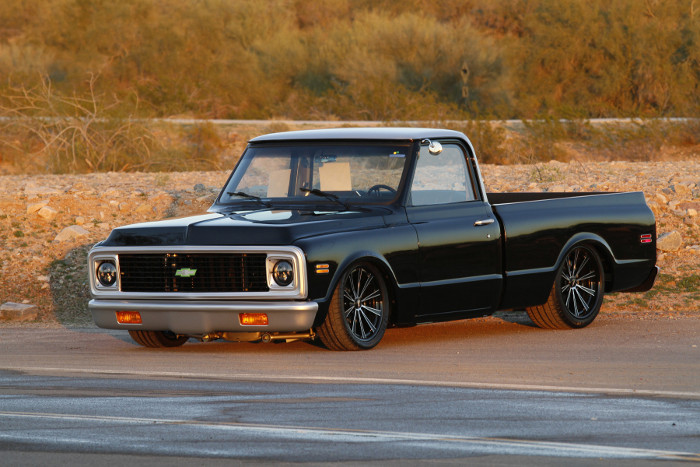 Nicknamed Adel, after being donated to the Austin Hatcher Foundation for Pediatric Cancer, this vehicle was rebuilt and customized then sold on behalf of the foundation.
It has a 430-horsepower LS3 engine and a 4L65-E transmission. Additional components include Odyssey Batteries, a complete air ride suspension from Ridetech, BeCool radiator system and Goodmark Industries body panels.