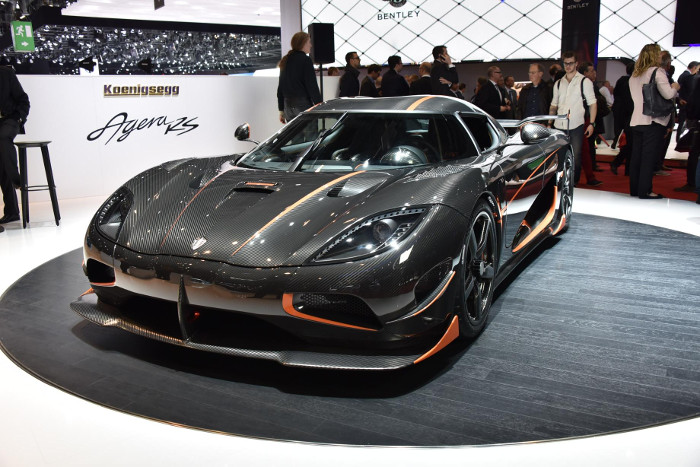 We are sure you've heard of Koenigsegg's earlier 0-400-0 km/h feat, where it blitzed the previous record held by the Bugatti Chiron. Now, it has outdone itself yet again by using the same car, the Agera RS, to break the production car speed record.
Based on Koenigsegg's official twitter page, the automaker boasted its latest achievement by tweeting that its Agera RS had achieved a 2-way average speed run of 444.6km/h. The vehicle was driven by the company's factory test driver, Niklas Lilja.
This effectively makes the Koenigsegg Agera RS the fastest car in the world, beating the 427.6km/h record that was set by the Bugatti Veyron Supersport in 2010. The Swedish automaker has been playing second fiddle to the French automaker for quite sometime.
A Koenigsegg Agera RS driven by factory driver Niklas Lilja has recorded a 2-way avg speed of 444.6 km/h (277.9 mph). A new world record! pic.twitter.com/FXUjKpTW1q

— Koenigsegg Official (@koenigsegg) November 4, 2017
Yes, we have video of today's runs and will publish, along with our full story, ASAP. For now, though, we celebrate 🎉 pic.twitter.com/JBRBHB1d0z

— Koenigsegg Official (@koenigsegg) November 5, 2017
But recently however, it seems as though Koenigsegg has decided to challenge the status quo. It is now hell bent on smashing every speed record that Bugatti holds, which includes the title of Fastest Car in the World. The Swedes can now hold their heads high, knowing that they have bested the masters of the game.
Under the hood of the Koenigsegg Agera RS is a 5.0-litre V8 engine that produces 1,160bhp. That figure is bumped up to 1,341bhp if the car is equipped with the 1 MegaWatt package. That said, there's no word yet on the specs of the car that shattered the Veyron's record.
However, Koenigsegg have said that they will reveal the full story and more information about the car in due course. Until then, all we can do is speculate on the car's setup. But stay tuned and we will let you know more as we find out.