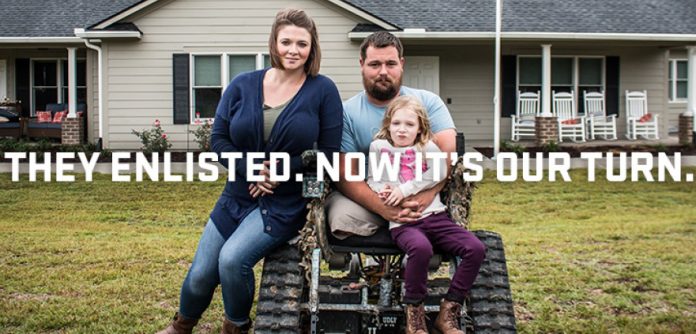 As a touching gesture and to support its partnership with the Stephen Siller Tunnel to Towers Foundation, General Motors reunited two U.S. Army soldiers after a gap of 5 years. The duo are Staff Sgt. Eric Myers and Medic Steven Rooker, who crossed paths under unfortunate circumstances.
In 2012, Myers was serving his third deployment in Afghanistan with the 82nd Airborne Division when he stepped on an IED (Improvised Explosive Device). As a result of this, Myers suffered serious injuries and lost both legs above the knee.
Rooker, who was close by at the time, sprung into action to stabilize Myers until he could be airlifted our for more advanced medical treatment. Since that day, the two haven't met but GM decided to reunite them as part of its efforts to support the foundation's Building for America's Bravest (BFAB) programme.
As a proud primary sponsor of such a programme, GMC has pledged more than $2 million (RM8.4 million) in 2017 toward building smart homes for catastrophically injured service members. The automaker is also heavily involved in this area to raise awareness for injured veterans.
Since the partnership was forged between GM and the Stephen Siller Tunnel to Towers Foundation, General Motors has provided more than $4 million (RM16.8 million) and contributed to building 66 smart homes. The target is to build 200 smart homes nationwide and raise an additional $1 million (RM4.2 million) through the end of 2017 to build more homes for deserving service members.