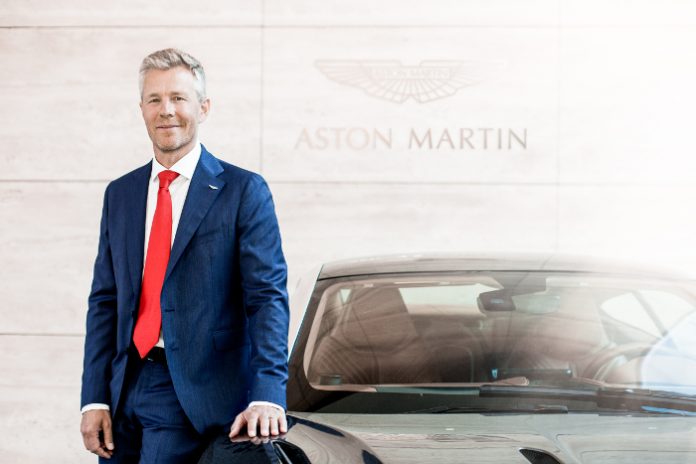 Aston Martin Europe has witnessed a shake up at the executive level. It has been announced that Ulrich Schäfer will succeed Mark Kenworthy as President of Aston Martin Europe. The incumbent leader will take on a new a role as Head of Global Dealer Network at the Aston Martin headquarters in Gaydon.
Schäfer is a veteran with more than 20 years of experience in the automotive and motorcycle industry. He has worked for a number of mainstream automakers that include BMW, Indian Motorcycles, Renault and KIA. During that time, he held several senior management positions in marketing and brand management, dealer development and sales.
Prior to his appointment at Aston Martin, he worked at Polaris as Managing Director for Germany and Austria. At Aston Martin, Schäfer will be responsible for the British automaker's brand and sales activities in 19 Continental European markets.
He will be reporting to Christian Marti, Vice President and Chief Sales Officer, and will be based at Aston Martin's regional head office in Frankfurt, Germany. Regarded as a learned man, Schäfer holds an MBA from Johannes Gutenberg University in Mainz, Germany and studied International Economics at University of Sorbonne in Paris, France.
Commenting on his appointment, President and Chief Executive Officer Dr Andy Palmer, said, "I want to personally thank Mark Kenworthy for his support job in the region, under his direction, Aston Martin in Europe has doubled the total sales on a year-to-year basis, significantly extending our market share."
"We are delighted to welcome Ulrich Schäfer to the Aston Martin team. He brings profound knowledge and a wealth of experience by serving more than 20 years in the automotive industry. We are looking forward to working with Ulrich in delivering the Second Century plan," he added.
This news follows a whole string of changes at Aston Martin including the decision to use Mercedes-AMG sourced engines for a variety of its supercars. The UK based firm is probably hoping that the various restructuring moves and strategies pay off in the long run.