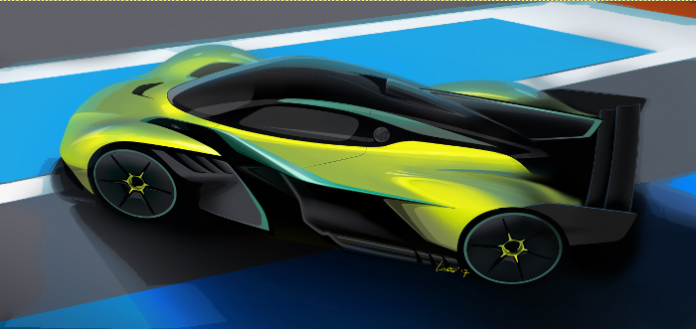 Aston Martin has announced a new track focused racer called the Valkyrie AMR Pro, which was designed and developed alongside the roadcar of its namesake. But unlike the roadcar, the AMR Pro doesn't need to comply with the same regulations and requirements. As such, designers were given free reign to create the most efficient model possible.
And the result, is a car that features a more fluidic design, canards protruding from the door sections, lower and wider double decked rear wing and other aerodynamic upgrades. The windshield is made from polycarbonate to save weight and its tyres are smaller than the road car at 18-inches – to fit the required Michelin rubber.
The automaker gutted the car in the name of reducing weight and as such, the car forgoes the heater/de-mister blower and infotainment screens. Even the bodywork has been constructed out of carbon-fibre that's lighter than the standard Valkyrie. Other such measures include new suspension uprights, carbon-fibre wishbones, molded race seats.

Stopping power comes from F1 inspired race-spec carbon-carbon brakes that is best suited for track use. Powering the car is the same 6.5-litre Cosworth-built V12 engine, but it develops more power and torque. This coupled with extremely aerodynamic bodywork enables the AMR Pro to hit a predicted top speed of 402km/h and possess exceptionally good cornering abilities.
According to the automaker, the car is expected to be such an amazing performance car, that its lap times should be able to rival that of current generation F1 or LMP1 cars. This feat which was once considered impossible for vehicles that weren't professional race cars, has now been realised by incorporating revolutionary techniques.
The use of ultra lightweight components, removal of unnecessary electrics and luxury items as well as altering the overall silhouette for maximum efficiency have made the AMR Pro far superior to the standard Valkyrie. Like the road car, the AMR Pro's Rimac Energy Recovery System remains unchanged, but its control systems will be re-programmed.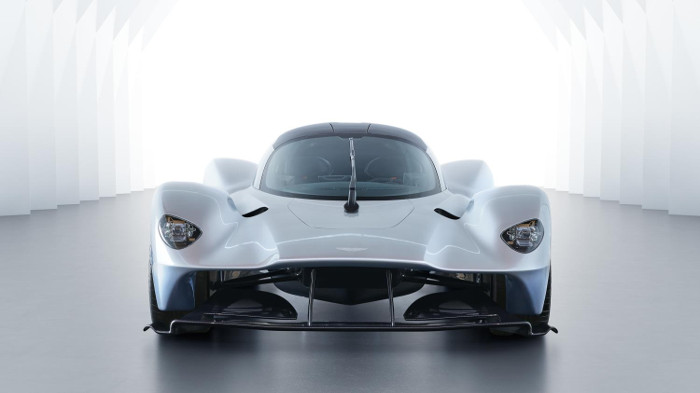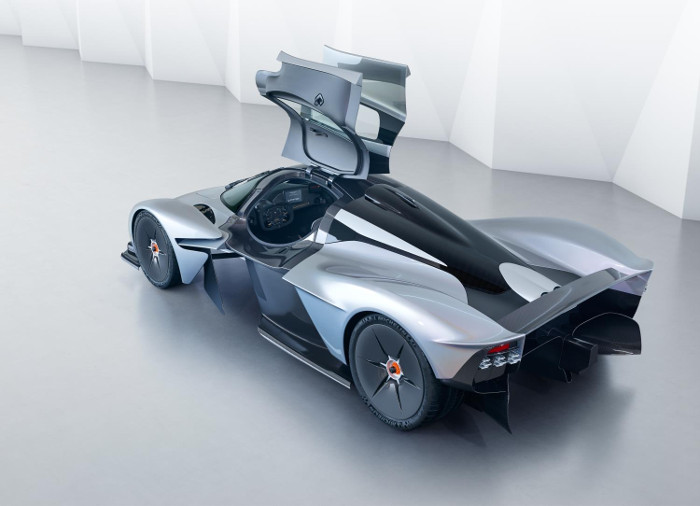 Dr Andy Palmer, Aston Martin President and Chief Executive Officer, said, "Valkyrie has always been about pushing the limits and redefining the possible. The road car will set new benchmarks for performance, engineering and technology – a hypercar in the truest sense – and with the track-only Valkyrie AMR Pro those limits will be pushed further still."
The Valkyrie AMR Pro is the culmination of effort from Aston Martin, Red Bull Advanced Technologies and project partner AF Racing. The brainchild of Adrian Newey, only 25 of these cars will be produced in 2020, however, all of them are already spoken for.