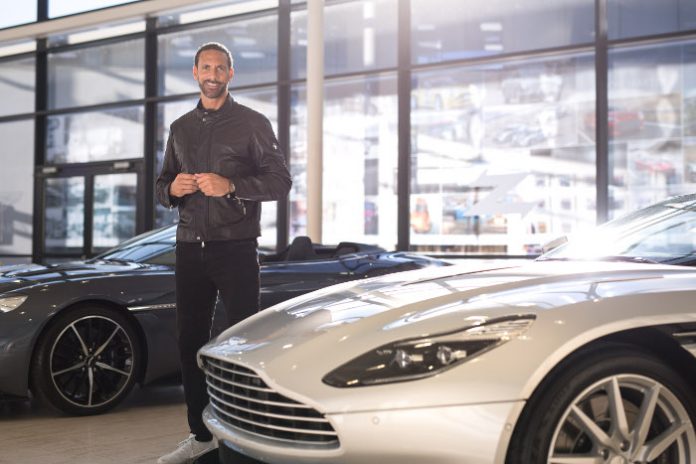 Famous footballer Rio Ferdinand, has teamed up with Aston Martin to help inspire and develop future generations with the proper skill set. The Rio Ferdinand Foundation or (RFF) works to provide career opportunities to youth in the UK.
It focuses on inspiring young people and providing them with the required tools to tap into their natural talents and reach their potential. And this new partnership with Aston Martin will see one person from RFF join the Aston Martin Apprenticeship Programme each year over the next three years.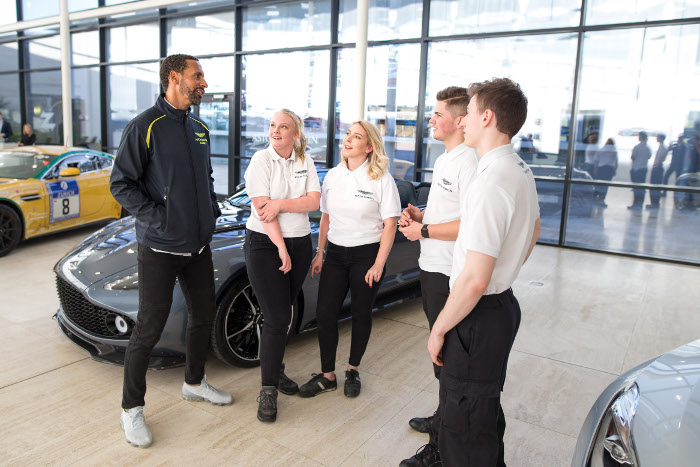 The automaker is proud of its programme, which has seen its apprentices rise to leading roles within the company. Andy Palmer, the current President and CEO of Aston Martin, started his own career as an apprentice. This speaks volume about how thorough the company is at imparting the proper knowledge and skills to its employees.
Apprentices are given a full grounding across a range of business areas including Manufacturing, CAD Engineering and Design. They are taught by some of the finest engineers and technicians that work with the company. Earlier this month, 30 new apprentices joined Aston Martin in the hopes of enjoying lucrative careers there.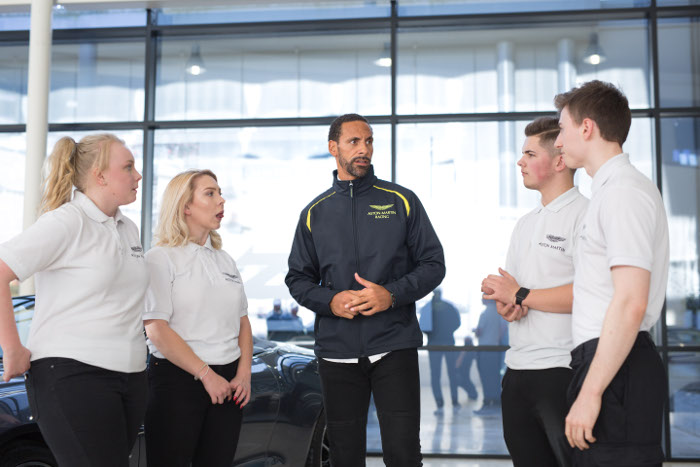 Speaking of his foundation, Rio Ferdinand, said, "Since setting up the RFF in 2012, it has been a huge source of pleasure for me to see these young people make positive choices and create a good life for themselves and their families."
In addition to the tie up, Aston Martin has made Rio Ferdinand its brand ambassador, which should help increase its appeal to a wider range of consumers. Ferdinad has been a customer and fan of the company for a long time and his newest appointment could signal more collaborative efforts between him and the supercar maker.