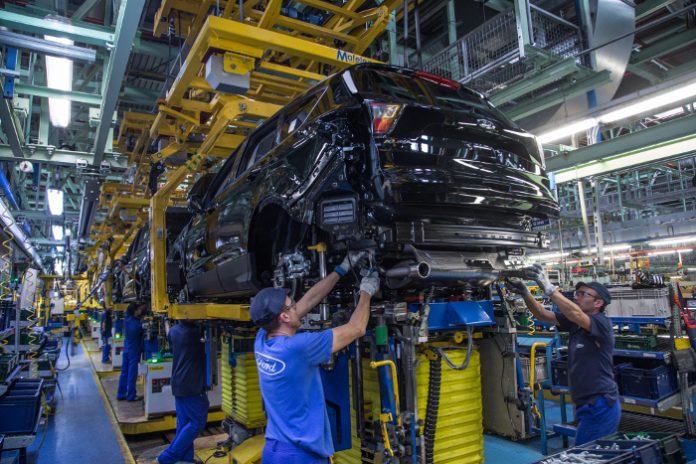 Ford Motor Company is spending a substantial amount of money on its Valencia plant in preparation for the next-generation Ford Kuga medium-sized Sports Utility Vehicle. More than €750 million (RM3.7 billion) has been poured into the facility to facilitate several upgrades that are related to cost efficiency and productivity improvements.
In total, Ford has spent about €3 billion (RM14.7 billion) since 2011 for its manufacturing site in Spain, which currently employs 8,000 workers across all of its operations. Its latest investment signals the Blue Oval's commitment to this facility and its workforce.
"This major investment reconfirms in the clearest way our continuing commitment to the Valencia region and to Spain. I also want to thank the national government in Madrid and the Generalitat Valenciana for their continued support," said Steven Armstrong, president and CEO, Ford of Europe, Middle East and Africa.
About 25% of all vehicles sold in Europe are SUVs, which is probably the reason for Ford's recent investment strategy. According to the automaker, sales figures for the Kuga this year stands at 126,900, which is a 22% increase compared to the same period in 2016. And it happens to be Ford's third top-selling model after the Fiesta and Focus.
It also accounts for 50% of the total production numbers at the Valencia facility, which speaks volumes about Ford's mindset of maintaining a foothold in the highly competitive European SUV market.