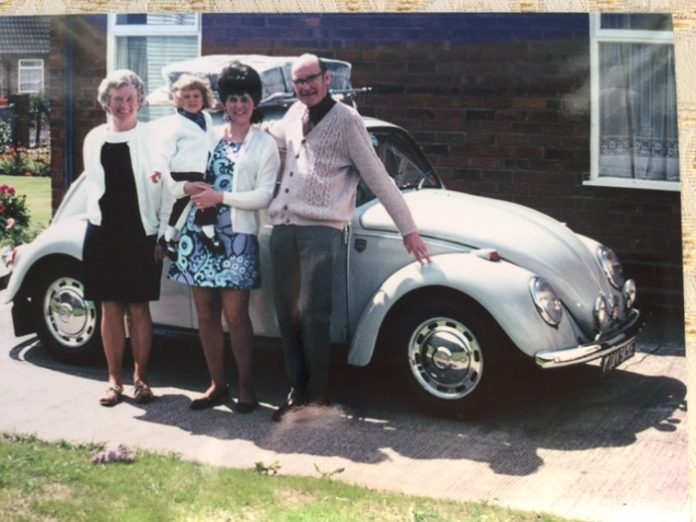 Brand loyalty isn't something we hear much about these days. Modern car buyers aren't brand conscious anymore, instead, flock to manufacturers that provide them with the best bang for their buck. That said, a Volkswagen car owner in the UK, has the exact opposite understanding.
Karen Wilson has owned in total, 16 VW cars and plans to keep it that way. She currently drives a 4-year-old Polo R-Line with a 1.2L TSI engine. Prior to this, she has owned a pretty colourful list of Volkswagen vehicles dating back to 1967.
In the past 50 years, Wilson has owned several cars including a Campervan, 2 Beetles, 3 Golfs and 10 Polos. Her first love was a cream-coloured Volkswagen Beetle that she purchased new, in 1967. She loved it from the very beginning, taking it on several road trips including one, from Austria to Germany.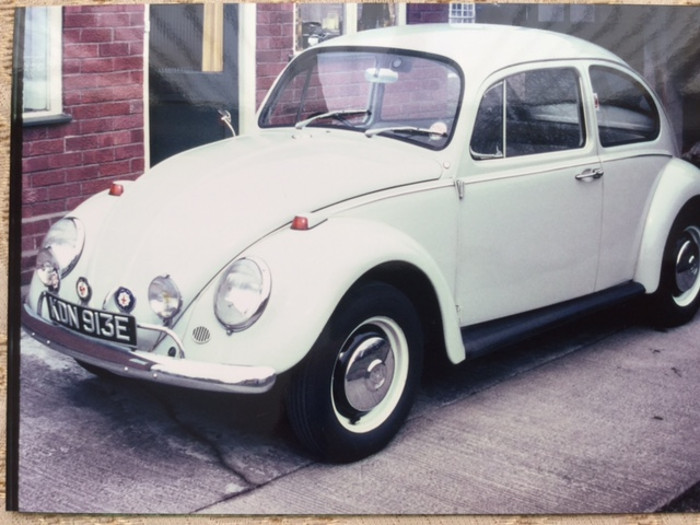 The Beetle may not have been a technological marvel or a powerhouse, but its peppy flat-four engine was extremely reliable and easy to maintain. Running costs were low and since it made use of rudimentary mechanicals, mending a problem was fairly simple.
Wilson's love for the brand stems from this very reputation. VW is known for building safe and reliable cars. In her ownership experience, her vehicles have been extremely dependable, getting her from point A to B with little to no fuss at all.
Her local retailer, JCT600 Volkswagen York, invited Wilson over for coffee and cake as an appreciation gesture for her loyalty and love of the brand. Besides the food and beverages, the celebrations also included gifts and a letter of thanks from the Director of Volkswagen Passenger Cars in the UK, Alison Jones.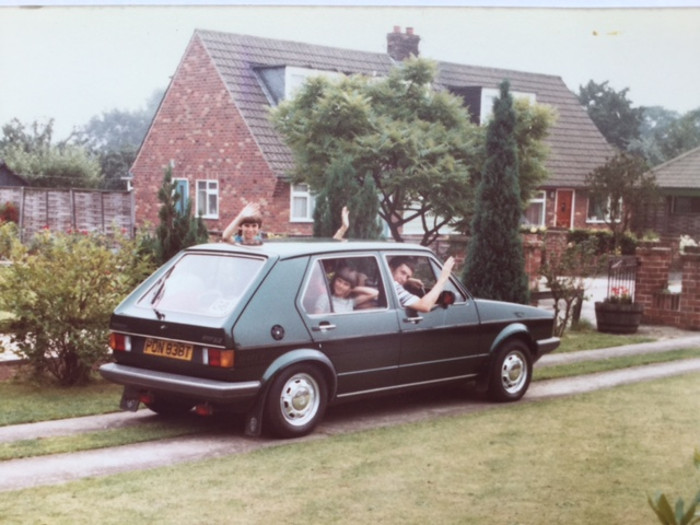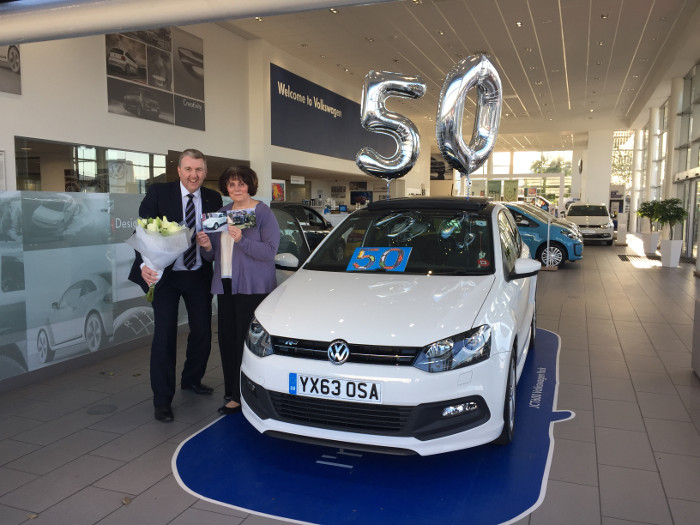 Speaking of the sales and after-sales aspects of the brand, Wilson, said, "I've always had really good service from all the Volkswagen dealerships. They're nice and friendly and when you walk in they remember your name, and the salespeople don't put pressure on you to make a sale. They don't need to because of their confidence in the cars."
According to Volkswagen UK, Wilson's love affair with the brand is quite common in the country. Her experience isn't unique because there are many other owners who have similar stories to share. In fact, VW's customer service in the UK is aware of a number of high mileage cars that are still out and about.
However, Wilson's commitment to the brand is nothing short of remarkable. These days, consumers are spoiled for choice due to the market being flooded with good vehicles. So, for someone to pledge an allegiance to a certain brand, said automaker has to offer something extraordinary in return.