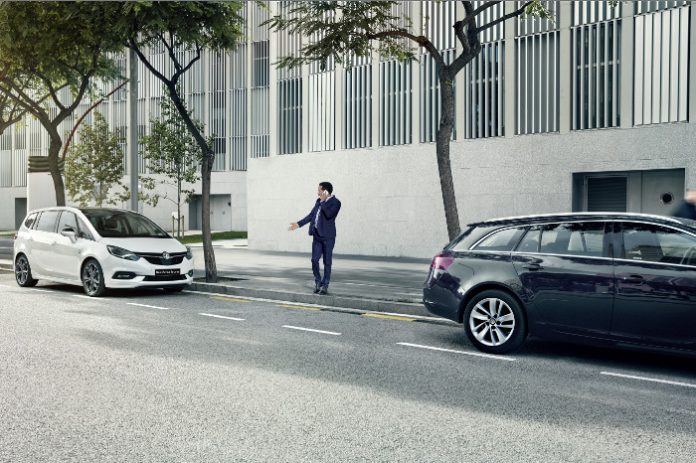 The 'In' thing these days in terms of vehicle features has to be keyless entry. This is a term used to describe the ability to get into a vehicle without the need for a key or its remote unlocking capability. Instead, a signal is transmitted from the remote key to the car's locking system when it is in close proximity, which prompts it to unblock the doors the moment you tug on the door handle.
Though this tech makes it convenient and easier to get into a car, there is a caveat. In the presence of an experienced and tech savvy car thief, it can be manipulated to allow access to just about anybody. A news report was published by the BBC, in which CCTV footage showed that a couple of car thieves were able to unlock a white car without the need for its key.
The 'transmitter relay' attack seen in the footage exploits a vulnerability in a vehicle's keyless entry system. These criminals were able to capture the signal from the remote key inside the house, replicate then relay it to the vehicle. As mentioned earlier, keyless remote fobs differ greatly from a regular remote fob, in that, it is constantly transmitting a signal to its intended car.
Richard Billyeald, chief technical officer at Thatcham Research comments, "Keyless entry systems on cars offer convenience to drivers, but can in some situations be exploited by criminals. Concerned drivers should contact their dealer for information and guidance, and follow our simple security steps."
Bear in mind that the technology isn't as easy to crack as the movies may have you believe. That said, Thatcham Research recommends that you do the following to make your keyless experience a little less worrisome.
Contact your dealer and talk about the digital features in your car. Have there been any software updates you can take advantage of?
Check if your keyless entry fob can be turned off. If it can, and your dealer can also confirm this, then do so overnight.
Store your keys away from household entry points. Keeping your keyless entry fob out of sight is not enough – thieves only need to gain proximity to the key to amplify the signal.
Be vigilant. Keep an eye out for suspicious activity in your neighbourhood – and report anything unusual to the Police.
Review your car security. Check for aftermarket security devices such as mechanical locks and trackers, which are proven to deter thieves.
Regardless of how secure a security system claims to be, there is still the odd chance that someone somewhere, has managed to exploit a vulnerability that can compromise its usefulness. It's an extremely unlikely scenario, but it pays to be vigilant and exercise caution when accessing your vehicle.