The Nürburgring lap times seem to be the yardstick to which automotive greatness is measured. Automakers' bring their latest and greatest creations to what's regarded as one of the most challenging tracks on earth, just to prove how quick they are. And breaking the lap record, allows you the proper bragging rights.
In the case of Jaguar, its business as usual. This time, the British automaker placed its hardcore track focused XE, named the XE SV Project 8, to lap the Ring in the shortest time possible. This nearly 600bhp car completed the 21km circuit in 7 minutes and 21.23 seconds making it the fastest four-door vehicle to get around the track.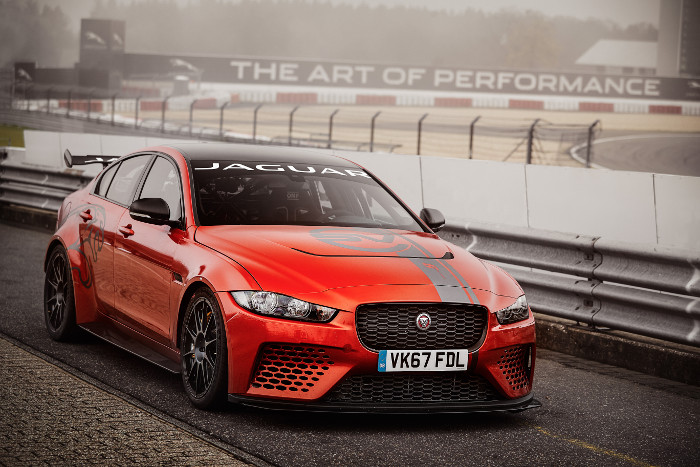 John Edwards, Jaguar Land Rover Special Operations Managing Director, said, "SVO exists to push the boundaries of performance, luxury and all-terrain capability. The hand-assembled XE SV Project 8 takes that principle to the limit, extracting supercar-beating performance from Jaguar's most compact four-door sedan."
"The Nürburgring Nordschleife record underlines our commitment to deliver the most extreme Jaguar ever to Project 8 clients, who will soon experience this sensational sedan for themselves," he added.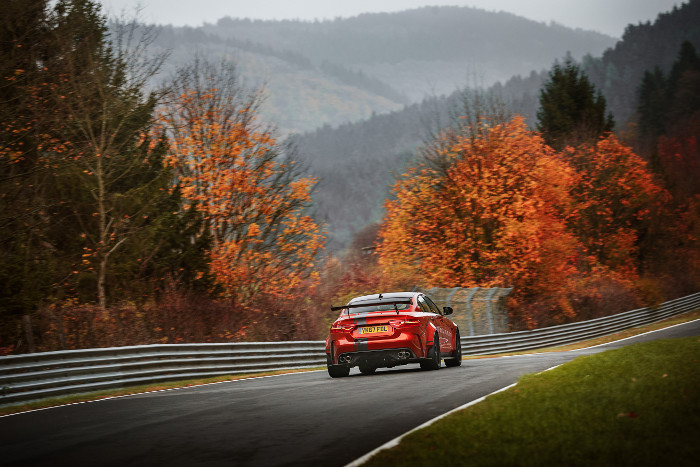 It was nearly 11 seconds quicker than the previous record holder, and faster still, than some sports and supercars. Despite it looking very similar to the standard XE, Jaguar is adamant that 75% of Project 8's mechanicals are new and that only the roof and front doors have been carried over.
The company's SVO design and engineering team have worked their magic by turning a regular executive sedan into a fire breathing monster. Despite what many might say, making a sedan as fast as a sports car is no easy feat, it require re-engineering and extensive mechanical changes.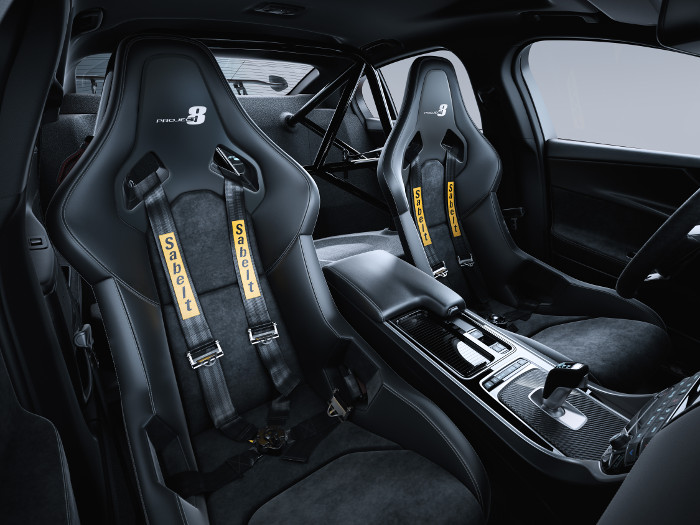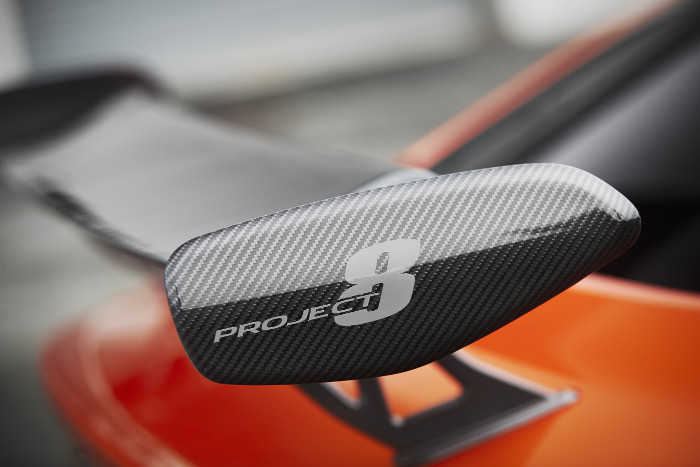 Unlike the base XE, this particular car gets a massive rear wing and other aerodynamic upgrades that set it apart from the rest of the Jaguar stable. It is powered by a supercharged 5.0-litre V8 that enables the car to sprint from 0-100km/h in a mere 3.3 seconds and reach a top speed of 322km/h.
This won't be the end of the story though, because Jag's achievement won't sit well with its competitors. They are probably already trying to figure out how to best the British automaker in the shortest amount of time possible.