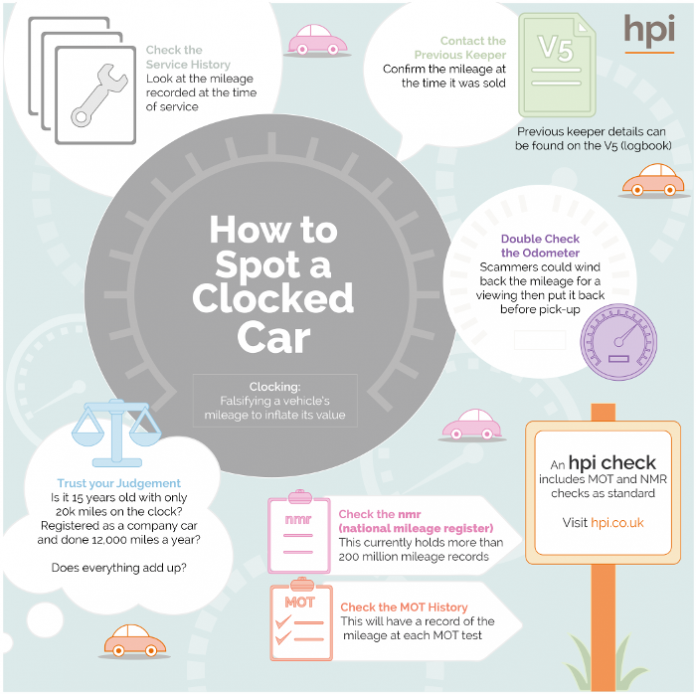 Tempering with a vehicle's odometers is common practice among unscrupulous second hand car dealers. This is done to fool unwitting buyers into thinking that certain vehicles' mileages are lower than expected. hpi, UK's leading authority on vehicle checking services has come up with a few tips to help motorists spot signs of vehicle 'clocking'.
In the UK, clocking is a term used to describe the act of tampering with a vehicle's odometer for whatever reason. And lately, there has been an increase in such cases as scammers exploit loopholes in the law to fool buyers into coughing up more dough for a car that 'hasn't been driven much'.
Fortunately, there are telltale signs with vehicle clocking. And hpi has shared several of them to ensure that would-be buyers are better informed when looking for a new vehicle. Bear in mind, some of said advice may not be applicable to cars with digital odometers, which are just as easy to alter.
hpi has compiled the following hints and tips to help spot evidence of mileage falsification:
Check the service history – look at the mileage recorded at the time of the service
Contact the previous keeper – confirm what the vehicle's mileage was at the time it was sold
Double check the odometer – scammers could wind back the mileage for a viewing then alter it again before collection
Trust your own judgement – is it 15 years old with only 32,000 km on the clock? Registered as a company car and done 20,000 km a year? Does anything about the vehicle history make you suspicious? Does everything add up?
Watch for signs of tampering and you could save yourself from a lot of trouble. Take whatever the dealer says with a pinch of salt. Finding one who is 100% honest isn't easy these days. When in doubt, take your trusted mechanic with you for a thorough inspection of the car.