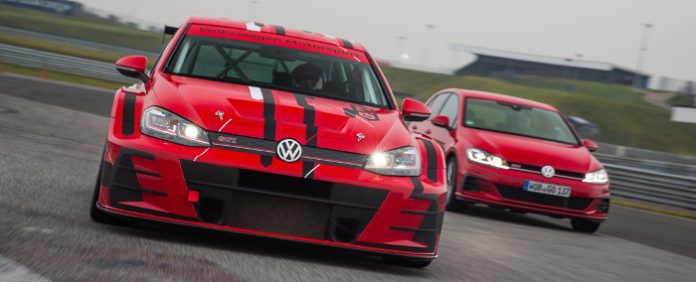 There's a new Volkswagen in town, but it isn't street legal. Based on the 7th generation Golf GTI, the 2018 Golf GTI TCR, is the latest iteration VW racer for the TCR category. It retains the same overall look and shape of the road going version, but builds a upon it with a widebody kit, aggressive front and rear bumpers as well as a prominent hatch mounted rear spoiler.
"The new look for the Golf GTI TCR resulted from close cooperation with Volkswagen Design. This helps us to underline just what a close relationship exists between the production model and the racing version," explained Volkswagen Motorsport Director, Sven Smeets.
He added, "For example, the engine comes directly from series production and only requires minimal adjustment for competitive racing. This is proof that the Golf GTI provides the perfect foundation for our customer racing cars."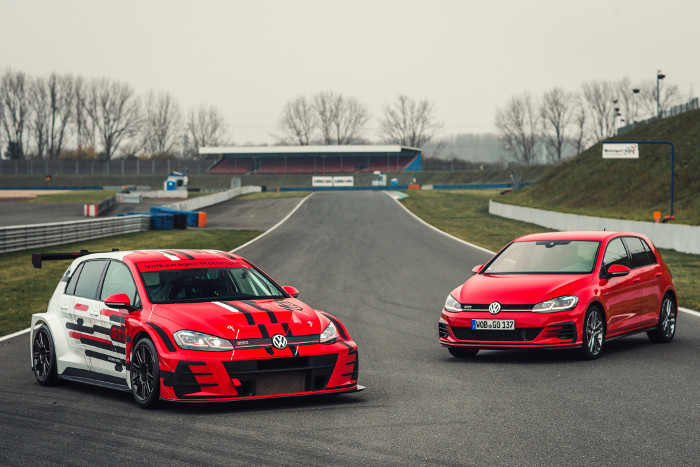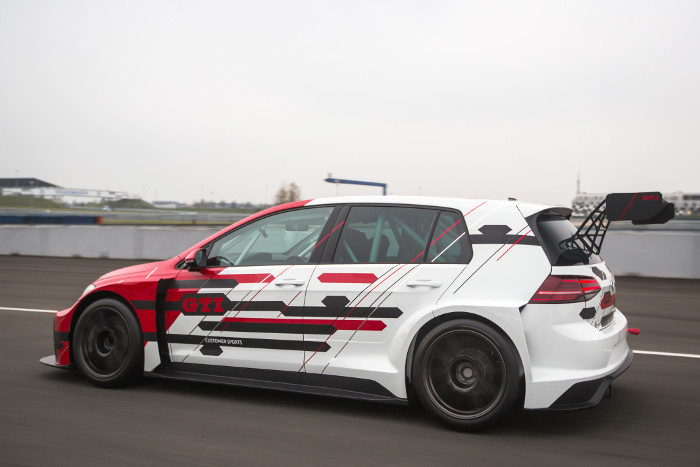 The VW Golf GTiI TCR is said to be one of the most successful racing touring cars of the year. In fact, in the TCR International Series, French driver Jean-Karl Vernay claimed the drivers' title last month in Dubai. And the 350bhp 2.0-litre turbo engine Golf that VW provides race-ready for professional teams and drivers, was declared 'Model of the Year'.
Other accolades include the TCR class in the VLN Endurance Championship on the Nürburgring Nordschleife. In the same gruelling 24-hour race, the Golf GTI TCR finished well ahead of more powerful cars from other categories. Apart from this, Kantadhee Kusiri and the Liqui Moly Team Engstler won the TCR Asia title and Francisco Abreu, the TCR Iberico.
This new car will be ready for delivery to race teams from January onward. Before that, the car will make its public debut at the Essen Motor Show from 2 to 10 December. During the event, VW will be offering fans and clients to get up close and find out more about the car.