This year's Classic Car Auctions in the UK has recorded a very good turn out. About 80% of the vehicles that rolled onto the auction block were sold, which roughly equates to £6.1 million (RM3.4 million) worth of cars. This result is a testament to the demand for classic cars and evidently CCA's best year yet.
Though demand across the board was quite strong, the ones that garnered the most interest were the 1980s Porches. The most expensive, a 1989 911 Carrera Supersport (SSE) sold for £71,500 (RM391,162), which was more than £11,000 (RM60,179) over the estimate.
"What a fantastic way to end the year!" said Gary Dunne, Classic Car Auctions' sales manager. "Demand for 'everyman' classics remains incredibly strong and we're delighted to have achieved some great prices for our vendors."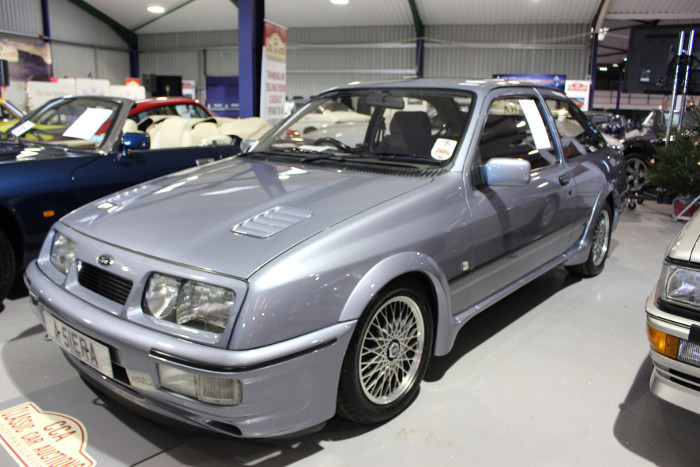 He later added, We'd like to take this opportunity to thank everyone who has been involved in one of our sales in 2017 and we look forward to seeing you all again next year."
Later on, a 1985 911 3.2 SSE Targa was sold for a similar figure at £68,750 (RM376,118). These were two of nine Porsches successfully sold during the auction. and besides Porsche, several Fast Fords caused some waves at the auction as well, with 10 of them successfully sold.
A concours condition 1987 Sierra RS Cosworth sold for £37,950 (RM207,617), a 1986 Escort RS Turbo Series I which fetched £10,120 (RM55,364) and a 1983 Escort RS1600i which sold for £9,900 (RM54,161). Then, a pristine 1987 Volkswagen Golf GTi convertible, formerly owned by Sir David Jason OBE, sold for £17,820 (RM97,490).
Considered rubbish during that era, 1980s cars are starting to gain popularity especially among those who were at the time, too young or broke, to afford such vehicles. Cars like the MkII Escort, MkII VW GTI and early generation Skylines are starting to go up in value. And it won't be long until their prices begin to skyrocket as they become more rare and desirable than before.