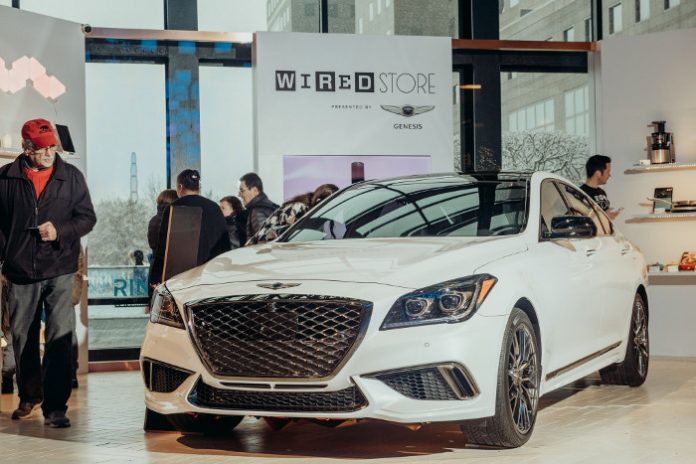 Genesis, Hyundai's luxury sub-brand has collaborated with WIRED to open a store that showcases the connected capabilities of the G80 Sport. Located in Manhattan, New York, the store will remain open till the 22nd of December where, visitors will be able to enjoy demonstrations of the G80 model line's connected technology and other connected products.
The store has two activation areas, each having a Google Home or an iPad Pro, which guests may use to interact with the G80's standard Genesis Connected Services technology. Users will be able to use these devices to experience various features of the car. Travel destinations via GPS can be beamed straight to the infotainment system.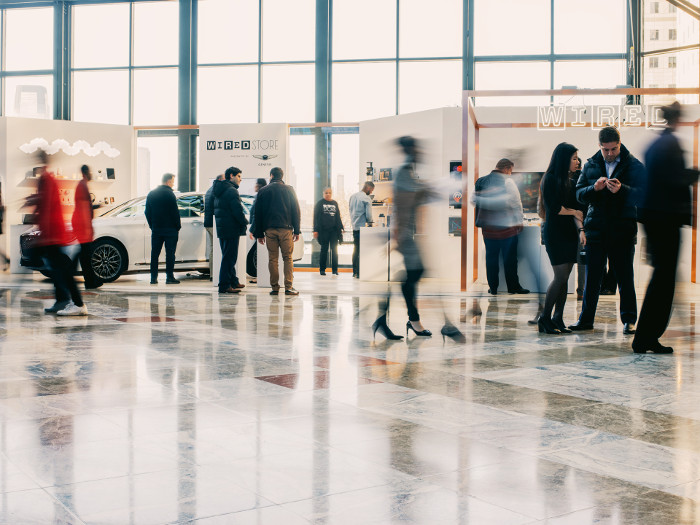 Other more sophisticated tasks such as remote engine starting, adjusting the climate control, can be can be executed just as easily. That said, these features won't be on display at the indoor store, but they exemplify Genesis' experience in developing the latest tech for customers.
Speaking of the new store, WIRED's Jason Tanz, and Genesis' brand ambassador, Wesley Chan, Managing Director at Felicis Ventures, and previously a General Partner at Google Ventures, hosted an invitation-only event, discussing "The Future of Our Connected World" and a tour of the store on Wednesday, December 13.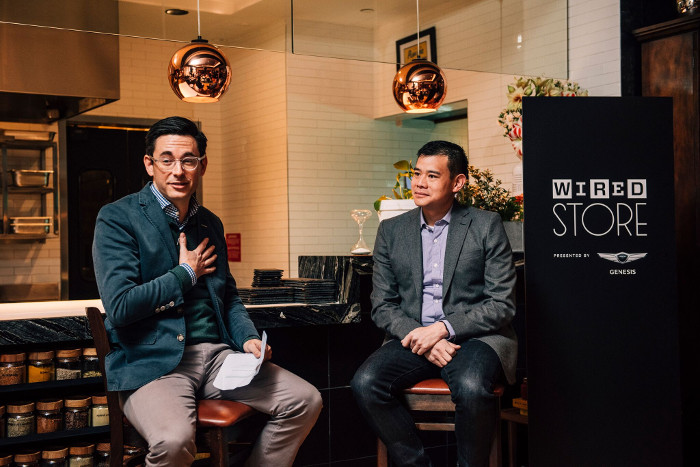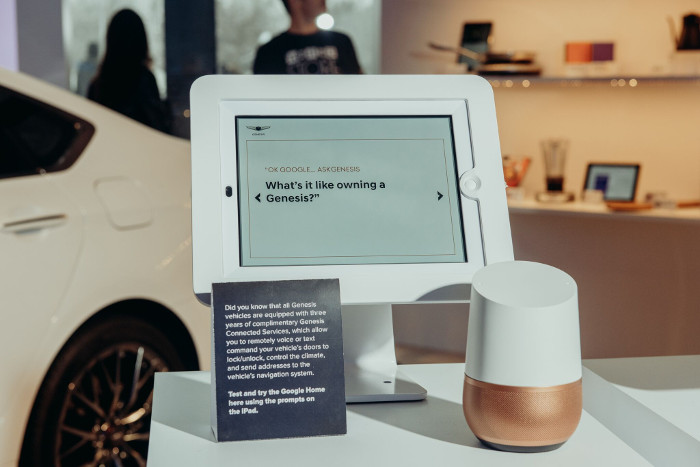 The launch of the WIRED Store marks Genesis' second such partnership following a store that was opened in California. Through such efforts, the automaker wants the general public to be well versed with it's range of tech and the roles they play in making customers lives more convenient.