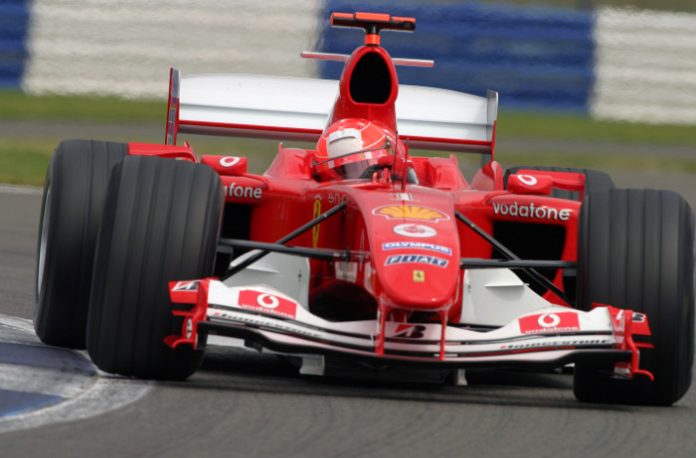 A very special Ferrari will be featured at Europe's biggest pre-season motorsport show, Autosport International. The car in question is the legendary F2004, the very F1 car that dominated the 2004 season. It helped Micheal Schumacher to clinch his 7th world championship title. It also secured 15 pole positions that year, 13 for Schumacher.
The F2004 still holds the lap record for seven different racetracks, 5 of which are still part of the Formula 1 calendar. Between Schumacher and teamate Rubens Barrichello, the car managed to secure 12 pole positions during that same season.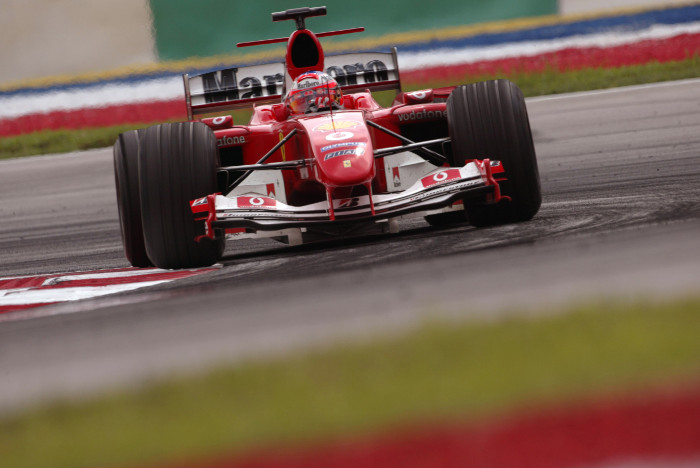 Several minor changes were made from the previous year's specifications that include the rear wing, which was made larger, the rear suspension was redesigned to reduce excessive tyre wear and the exhausts were made smaller, allowing for aerodynamic benefits. It is powered by a 3.0-litre V10 engine that produces close to 1000bhp.
The car will be featured alongside Ferrari FXX-K Evo, Ferrari 488 Challenge and a 488 GTE on the main Ferrari feature, which aims to highlight the Course Clients. This is Ferrari's exclusive client racing programme, from Challenge car to GT car, through the XX development cars to Formula One.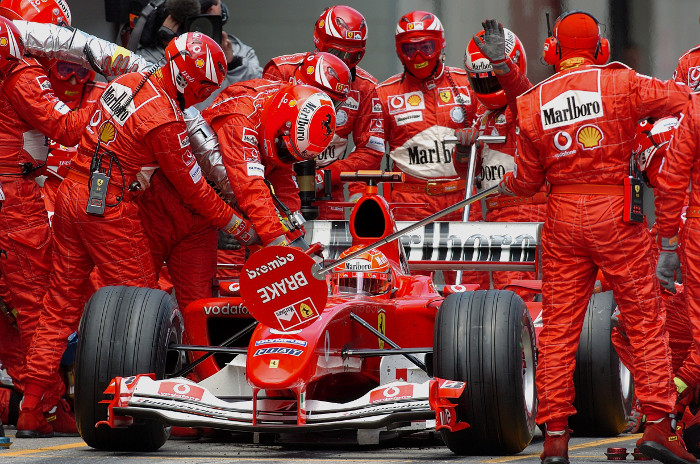 It's Ferrari's way of preparing owners to better handle their vehicles as well as their readiness to handle professional competition. It's a driving academy worthy of praise. Owners have the support and backing of a professional crew during the sessions.