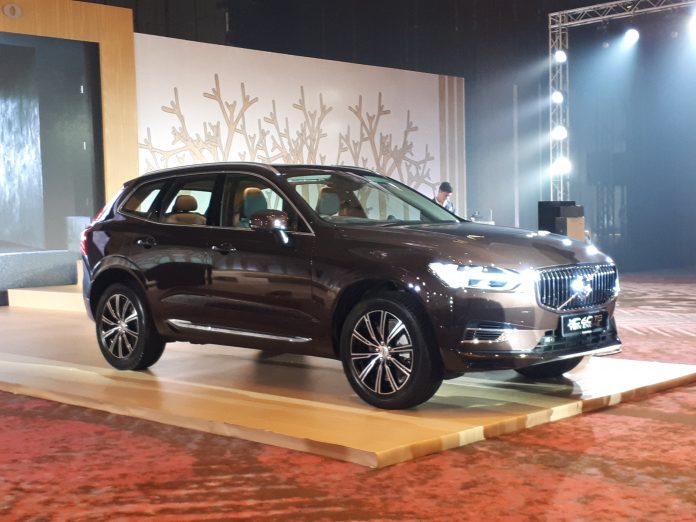 It's here! Volvo Car Malaysia has finally unveiled the long-awaited successor to its Premium Mid-Sized SUV with the introduction of the new Volvo XC60 T8 Twin Engine, fully imported from Sweden.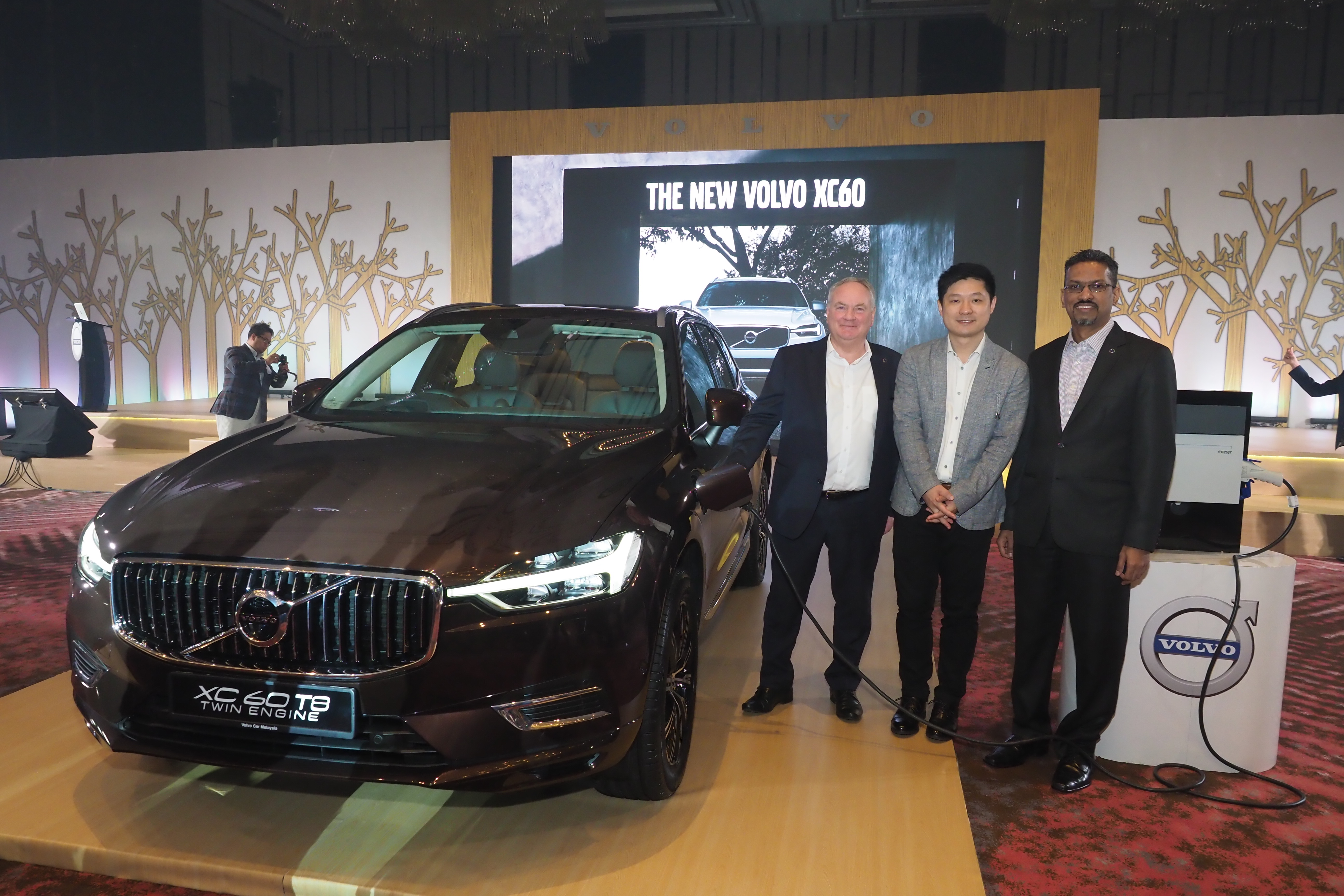 The new model will replace the original XC60 which has sold nearly a million units globally and represents 30 per cent of Volvo's total global sales. Here's the official launch earlier today…
"We have a strong heritage in crafting stylish and dynamic SUVs that feature the latest in technology – the new XC60 will be no exception," said Lennart Stegland, Managing Director, Volvo Car Malaysia (below).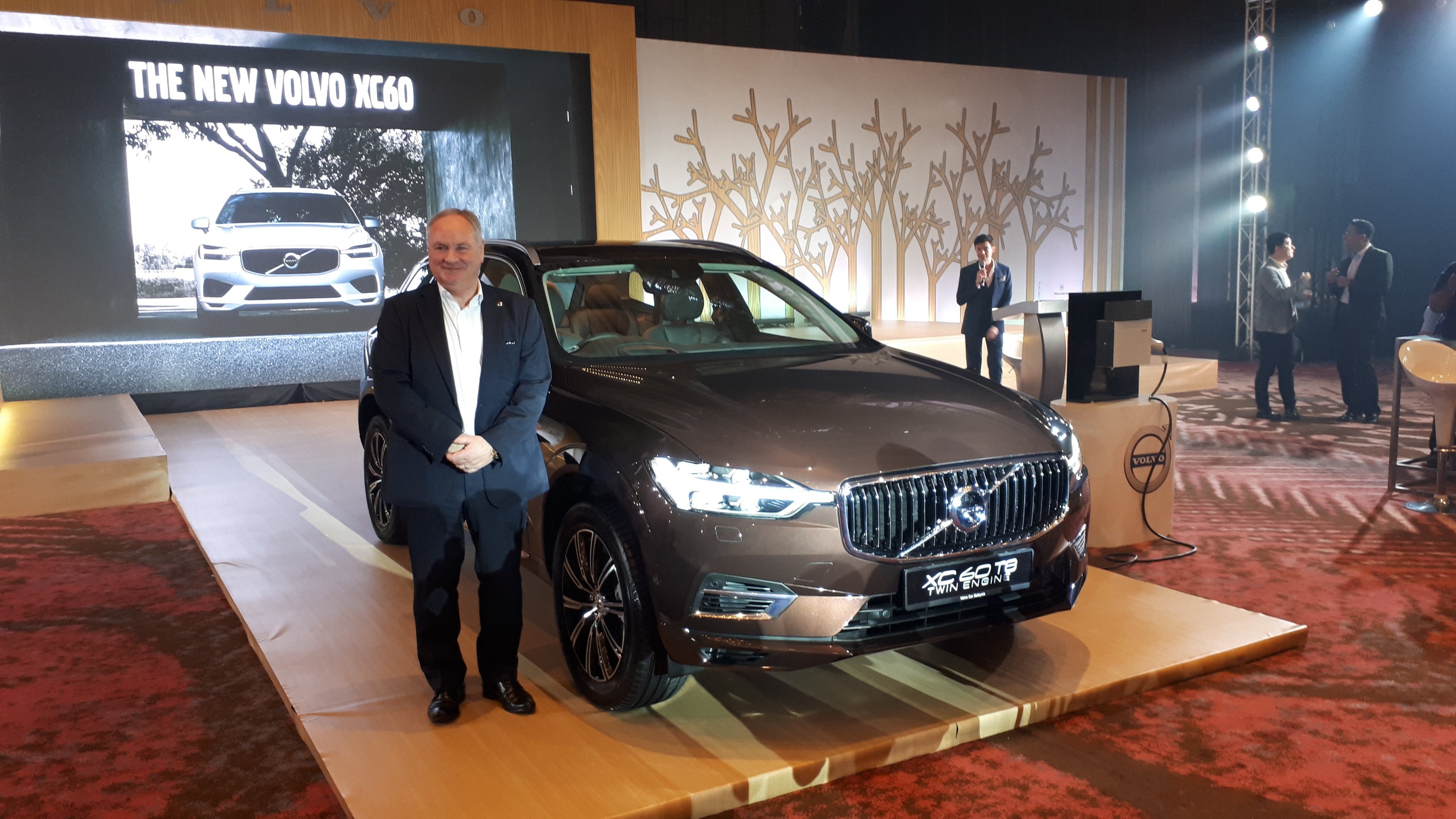 Built on the Scalable Product Architecture (SPA) platform, the new XC60 will maintain the beautiful proportions of its larger sibling but with a more expressive design on both the exterior and interior.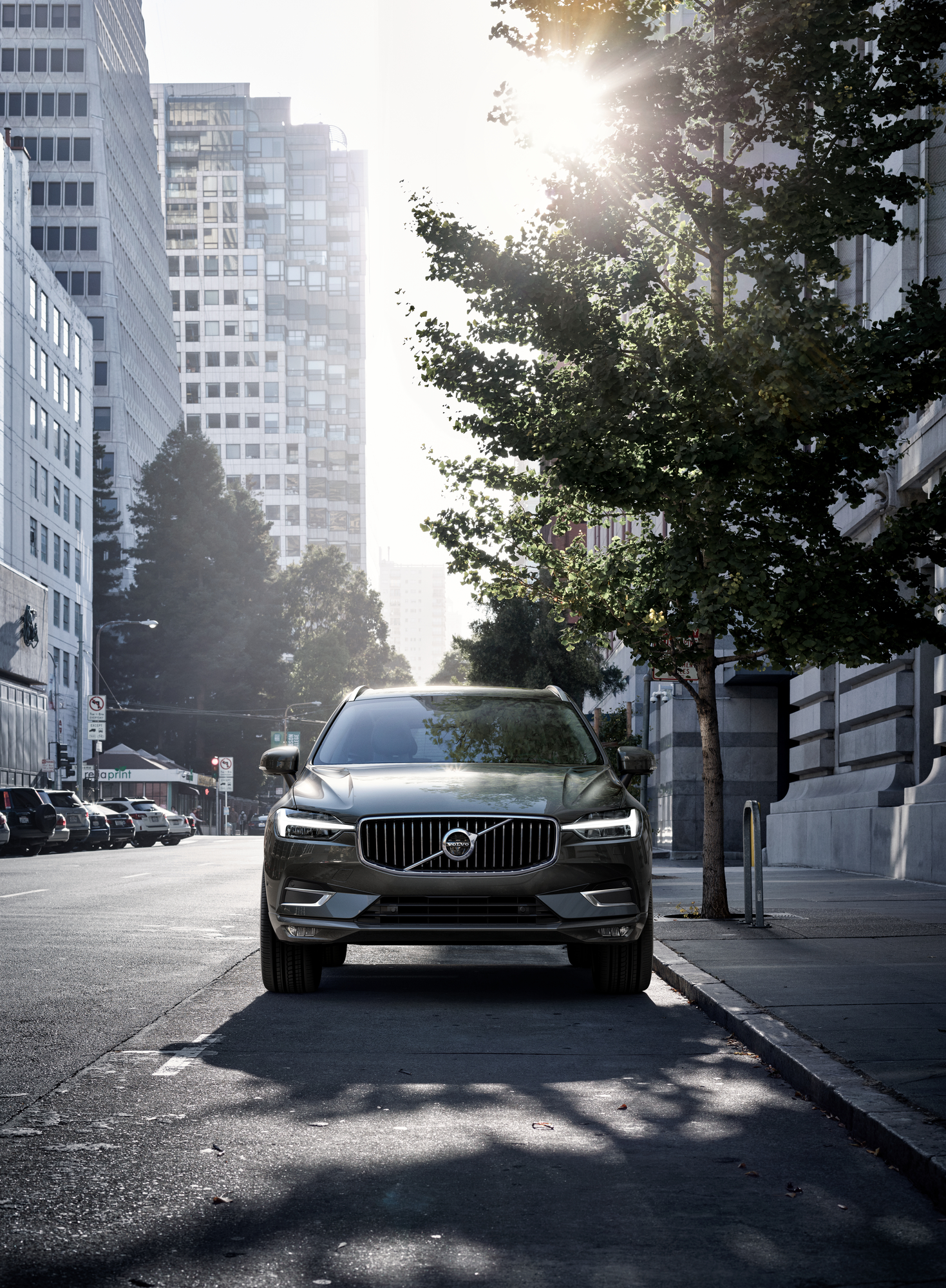 "The exterior has an athletic sculpture with a subtle, timeless quality. The interior is a masterful composition of well-resolved architecture and beautiful materials, all perfectly blended together," added Stegland.
Want to see it in action? Check this out!
More on the new Volvo XC60…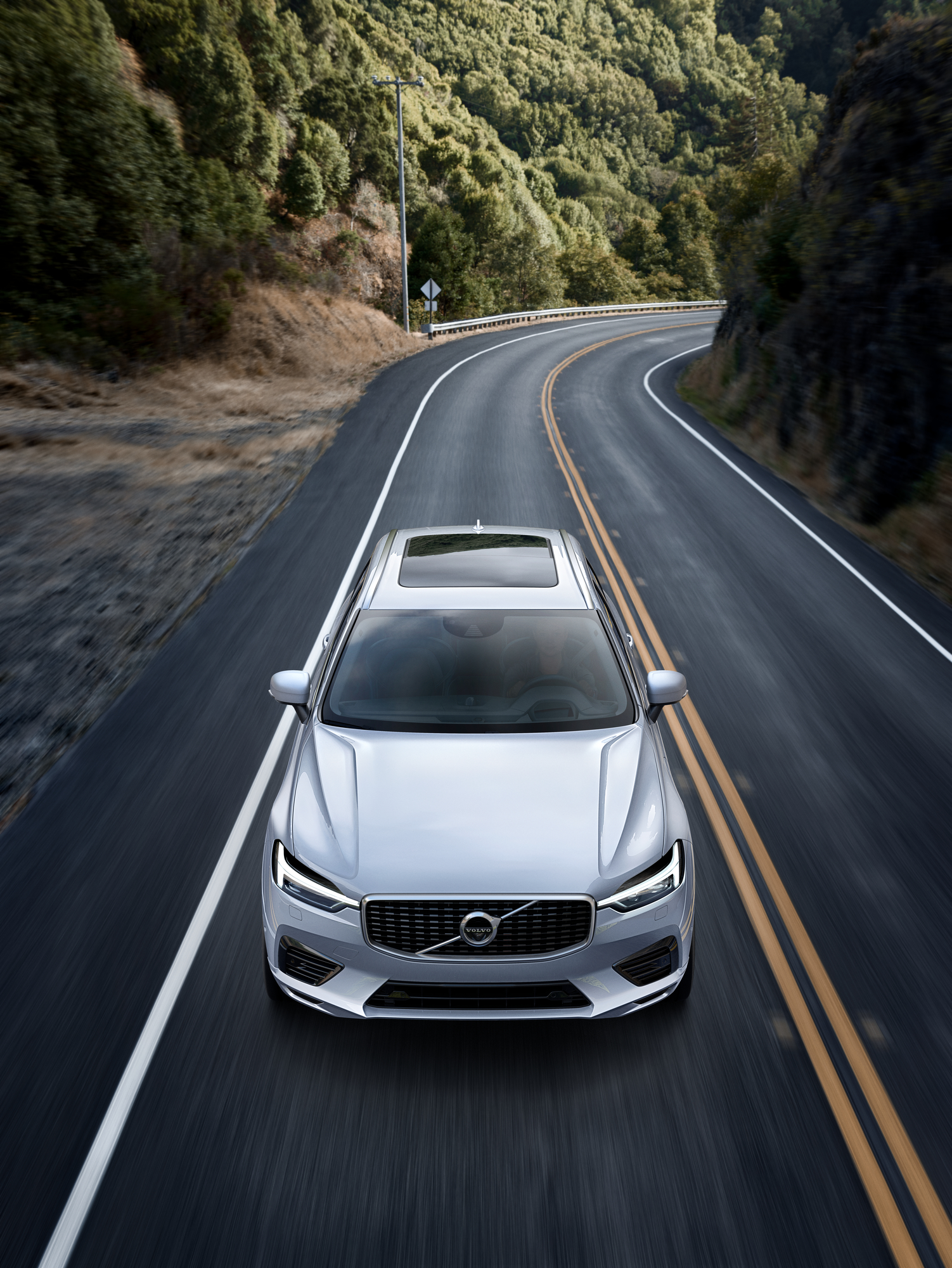 Scoring a near perfect score of 98 per cent in the Adult Occupant category and 95 per cent in the Large Off-Road vehicle class, the new XC60 has been awarded Best Overall Performance by the prestigious Euro NCAP 2017.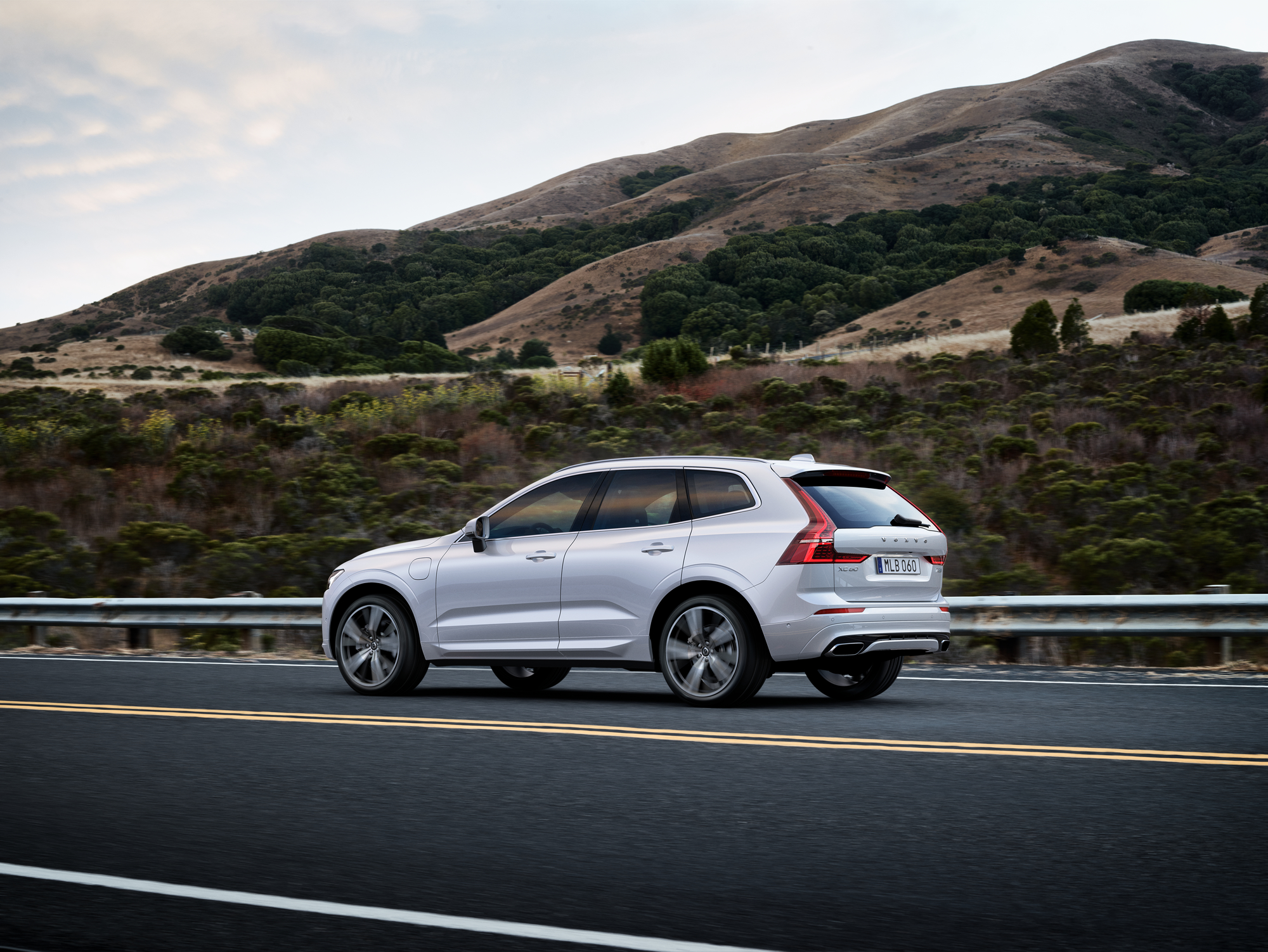 This score was possible thanks to the new XC60's ability to benefit and improve on the safety technologies of Volvo's 90s Range – the first range of cars built on the SPA platform. Volvo calls its safety technologies which includes its driver support and active safety systems, IntelliSafe.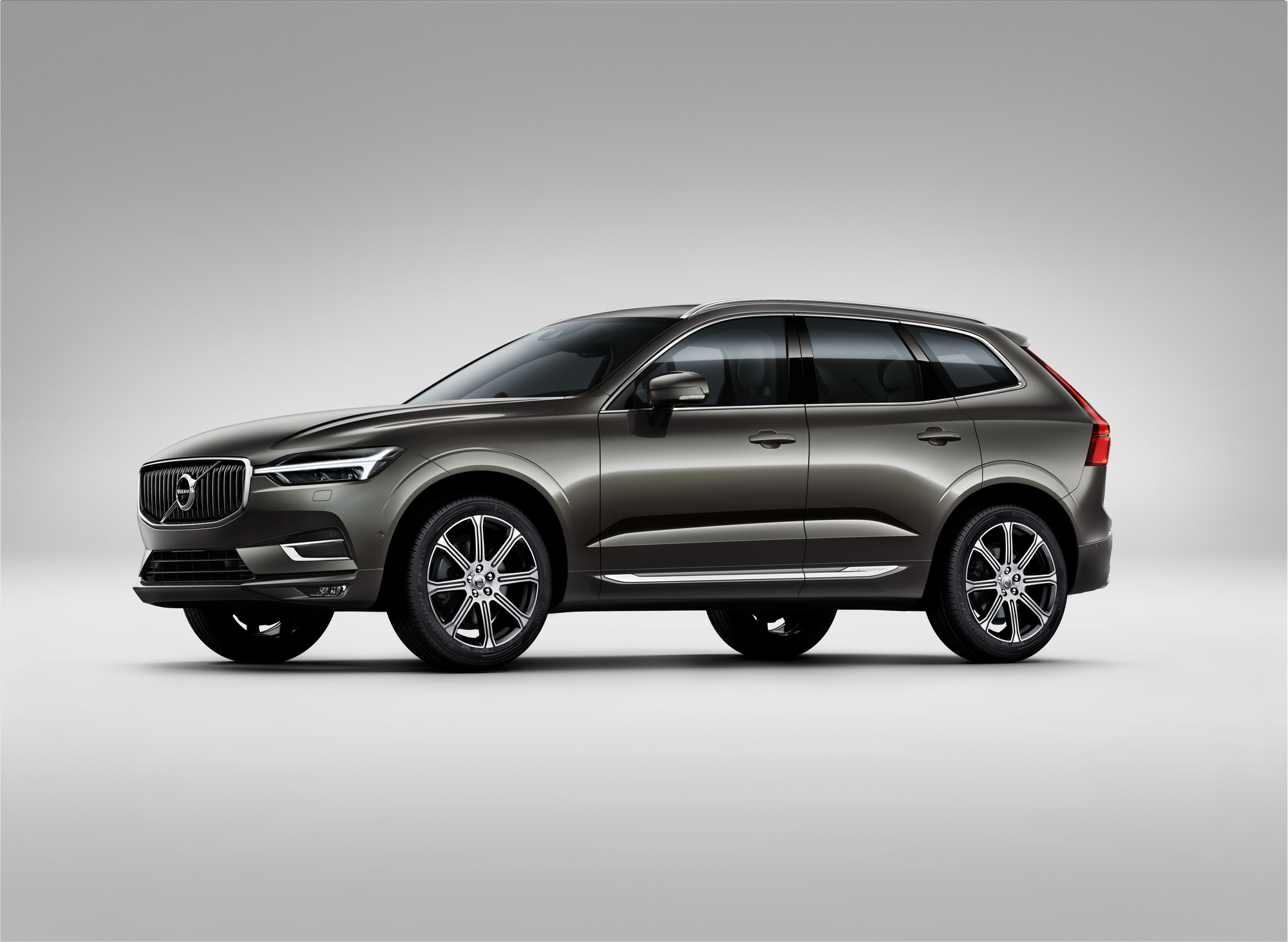 "Volvo has a vision that by the year 2020, no one should be killed or seriously injured in a new Volvo car – this recent award underlines our leadership in safety technologies and makes the new XC60 one of the safest cars that we have ever made," said Stegland.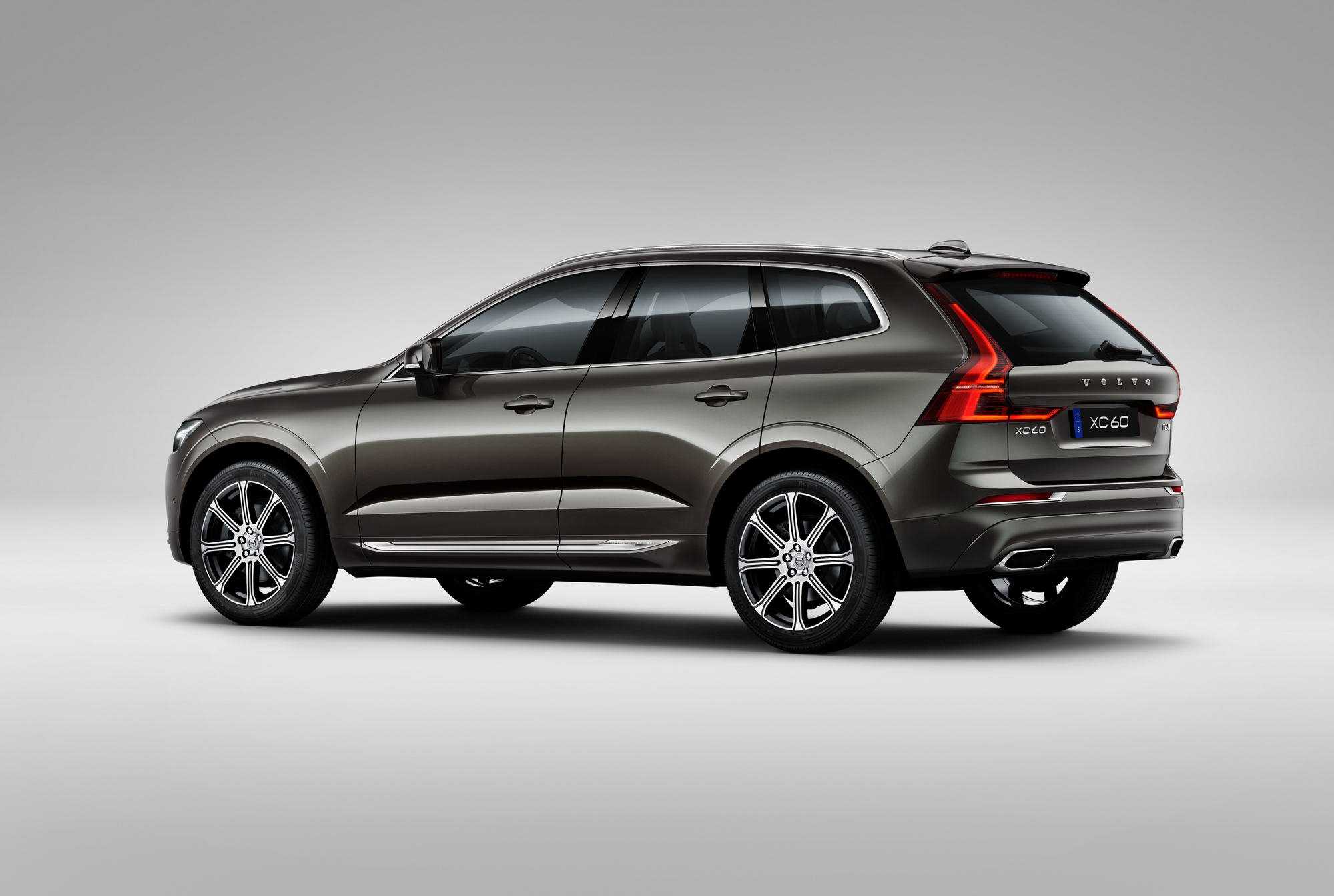 IntelliSafe, which comes standard in the new XC60, will include the usual staple of active, preventive and protective safety systems such as City Safety (Autonomous Emergency Braking), BLIS (Blind Spot Information System), and Rear Collision Warning and Mitigation, just to name a few.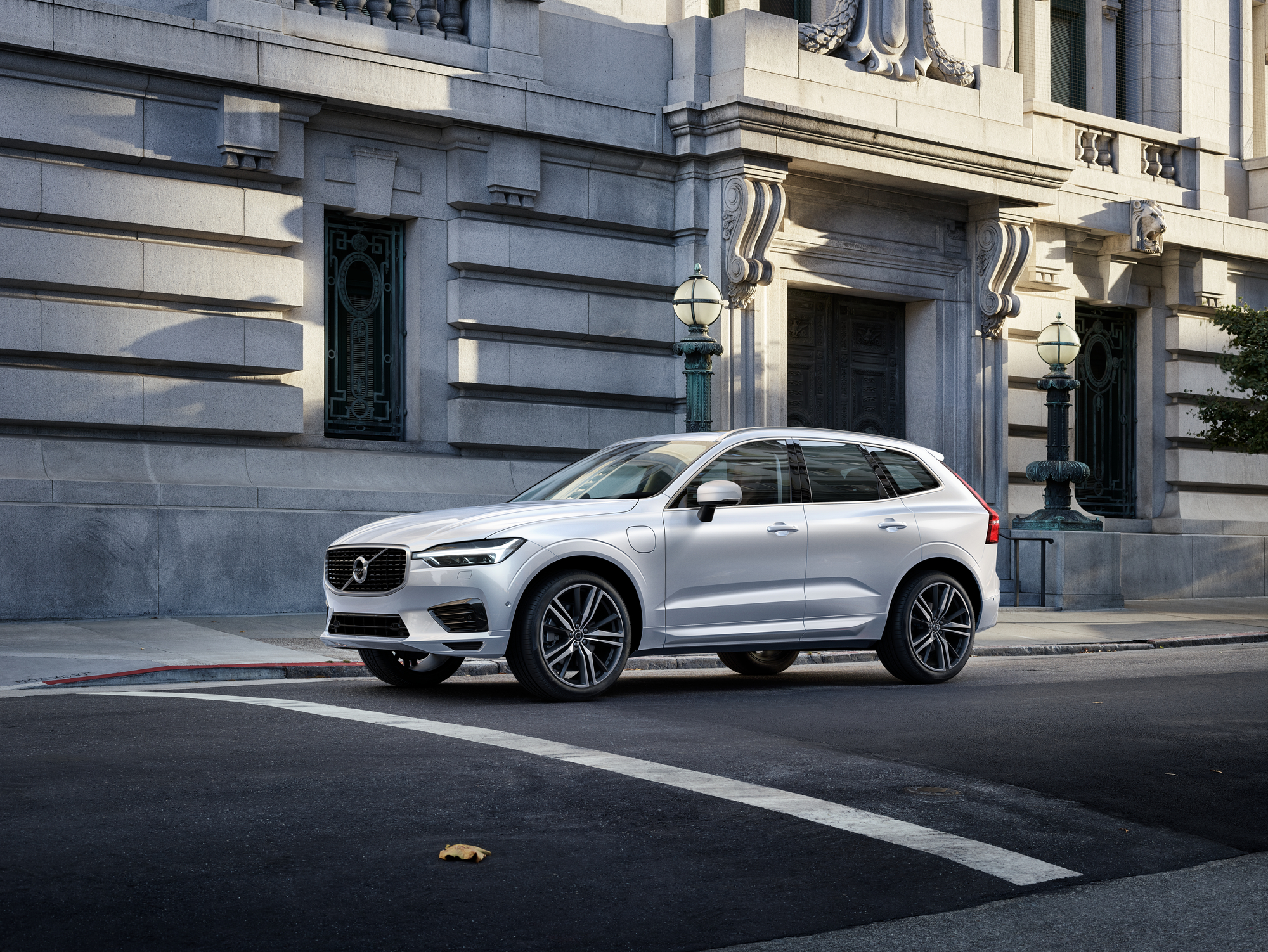 Both City Safety and BLIS now features Steer Assist, a system that provides automatic steering assistance that will – when required – avoid potential collisions. City Safety detects and helps avoid collisions with other vehicles, pedestrians, cyclists, and large animals.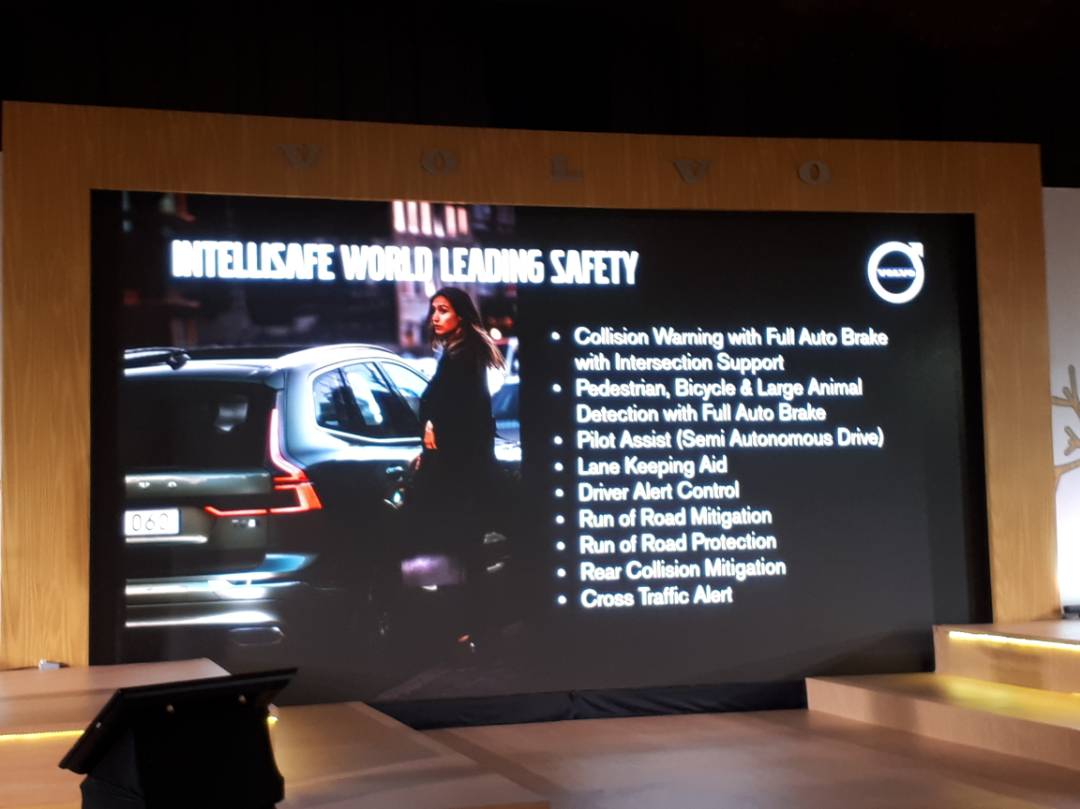 Oncoming Lane Mitigation is a new system included in the new XC60; it helps drivers avoid collisions with vehicles in an oncoming lane by alerting, and if necessary, provide automatic steering assistance to guide the car out of the path of the oncoming vehicle.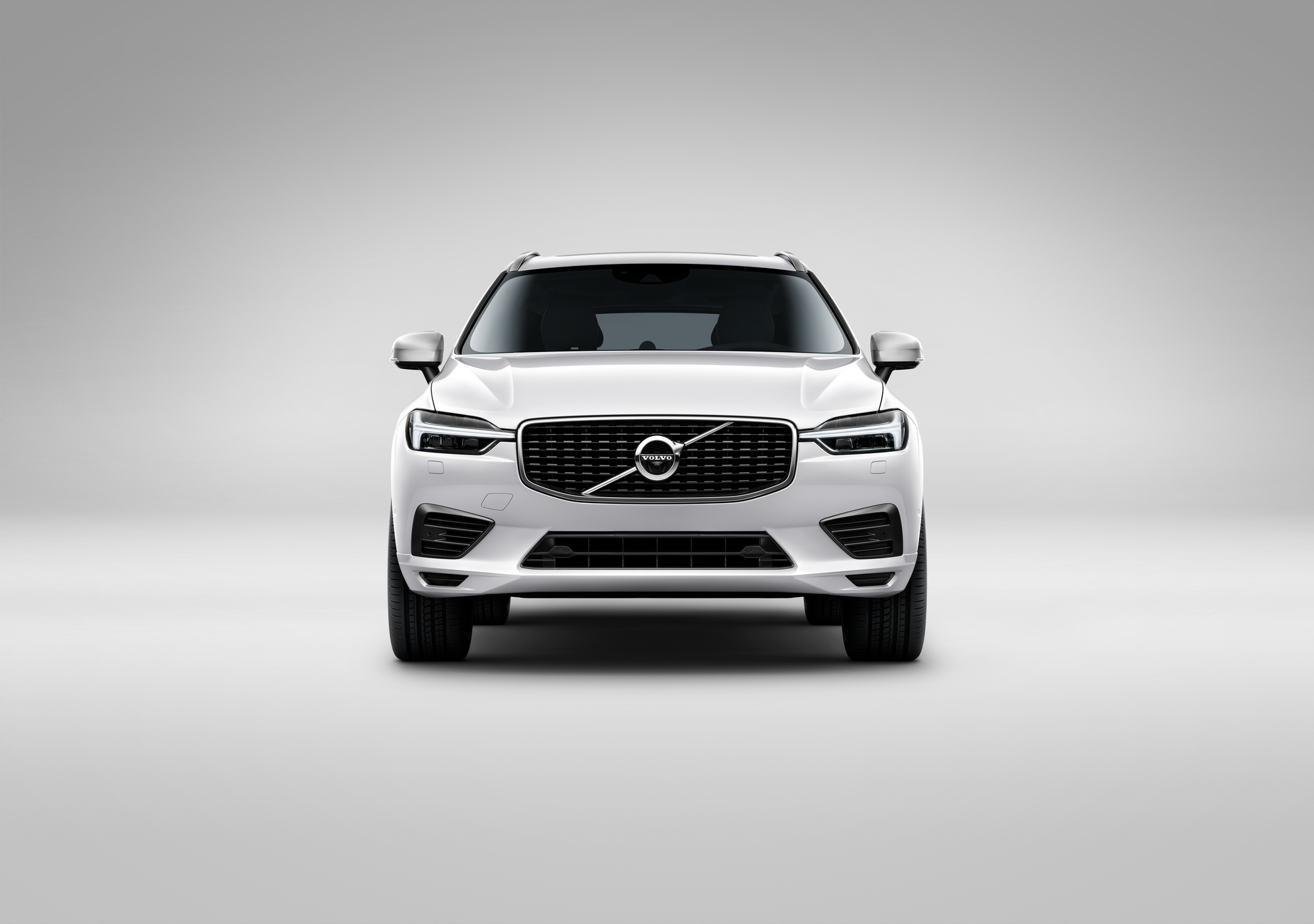 Another defining feature included in the new XC60 is Volvo's Pilot Assist – an advanced semi-autonomous driver assistance system which takes care of steering, acceleration and braking on well-marked roads up to 130 km/h, will also be available in the new XC60.
Here's a quick 360-deg walk-around video, plus a look at the inside…
In terms of performance, the T8 Twin Engine, combines a turbocharged and supercharged petrol engine with an electric motor that independently drives the rear axle to produce an impressive combined output of 407 hp (320 hp internal combustion engine + 87 hp electric motor) and 640 Nm (400 Nm internal combustion engine + 240 Nm electric motor) of torque.
But it's really quiet in Electric mode, have a look & listen…
The performance figures translates to a century sprint of only 5.3 seconds and a very efficient 2.1 litres of fuel consumed for every 100 km travelled and a pure electric range of 45 km (NEDC Hybrid Combined Cycle) from a 10.4 kWh hybrid battery which is centrally located in the tunnel of the car.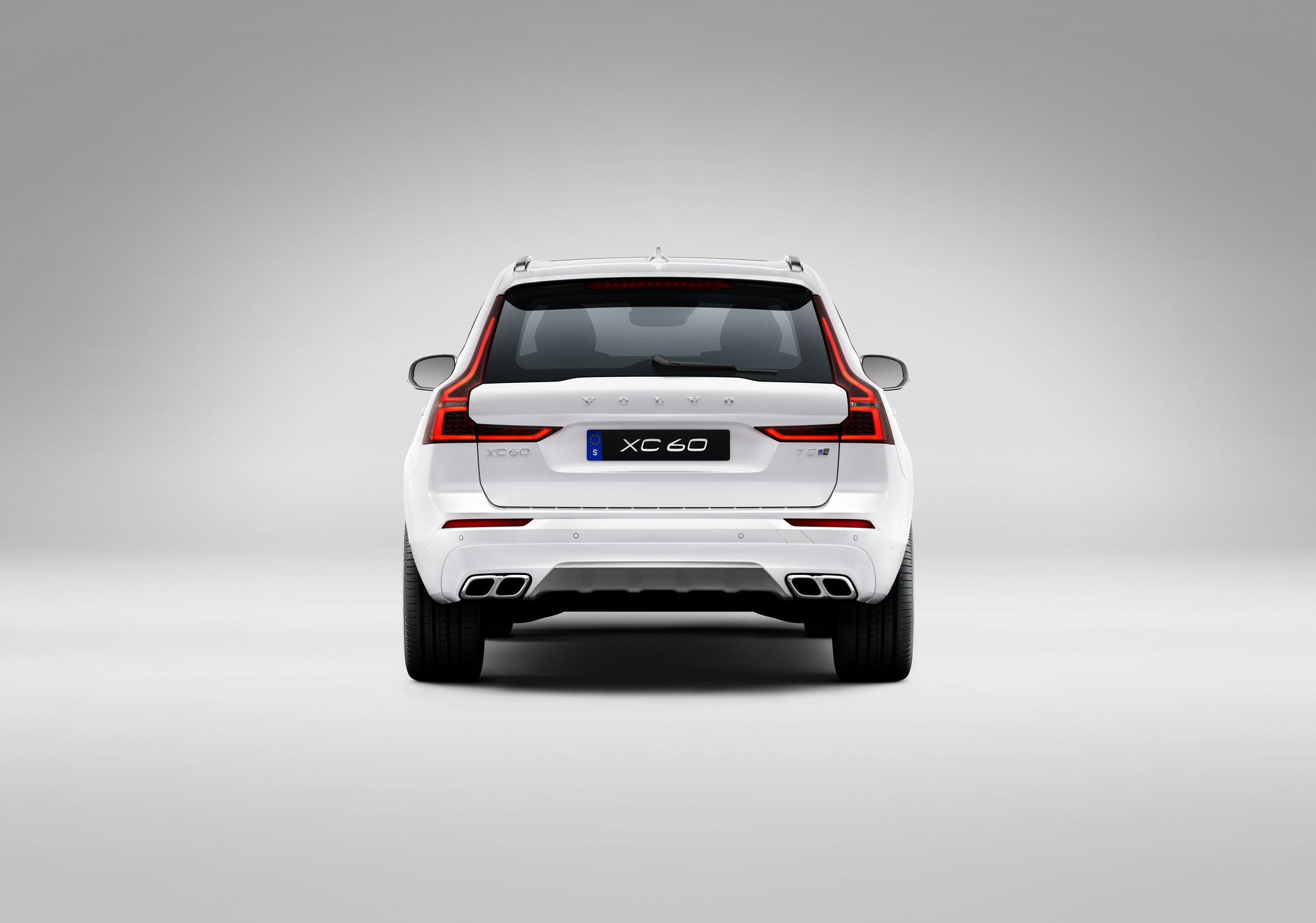 The XC60 T8 Twin Engine will be offered in the Inscription and Inscription Plus trim level, with the latter being equipped with the industry-leading sound system, Premium Sound by Bowers & Wilkins; a 15-speaker sound system that supplies an astonishing 1,100 watts through a 10-channel Class-D amplifier.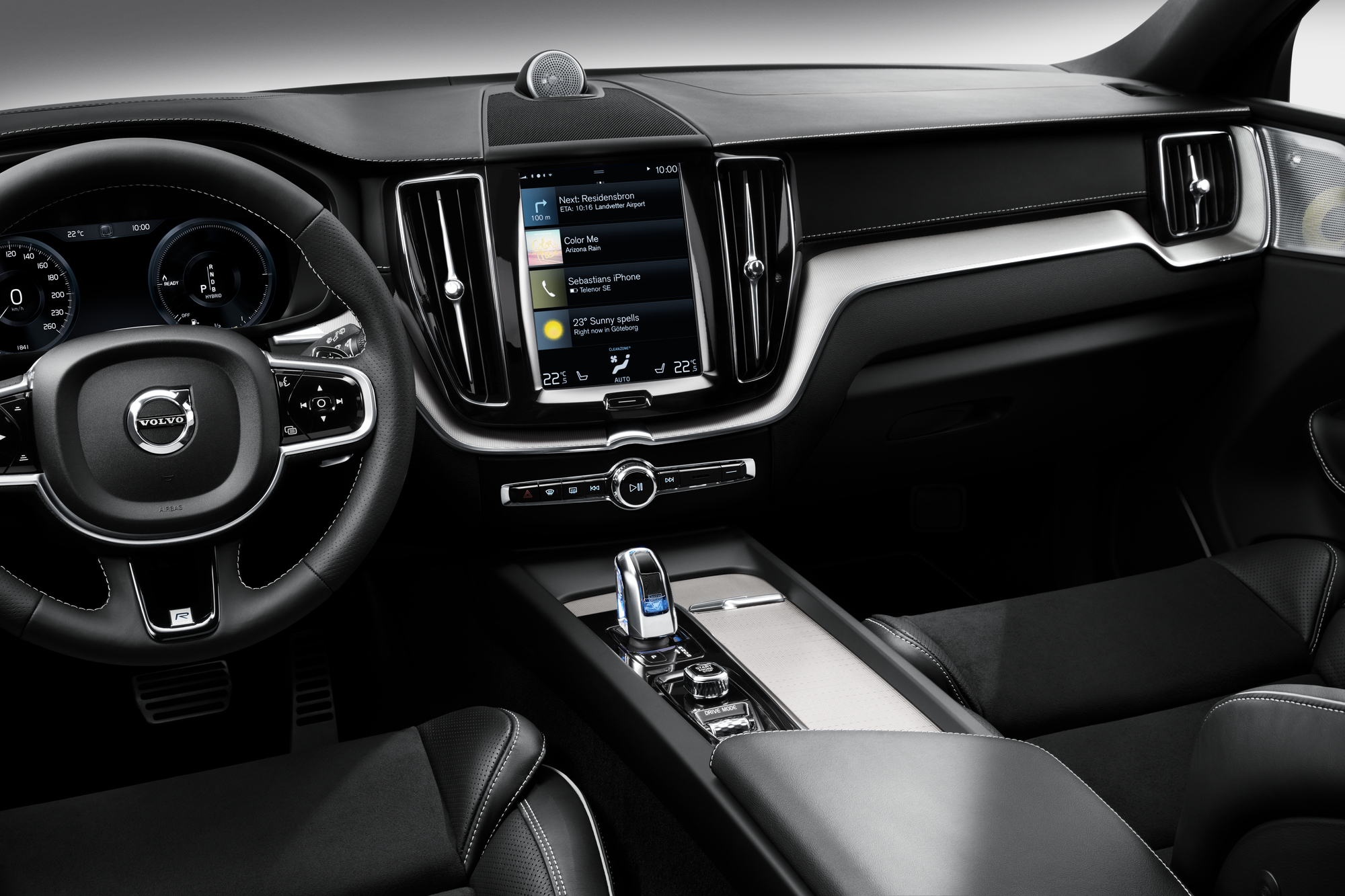 The fully-imported (CBU), new XC60 T8 Twin Engine Inscription Plus is priced at RM373,888 (on-the-road without insurance, including all applicable taxes) to complement the locally assembled range for the new XC60 that will be introduced at a later date.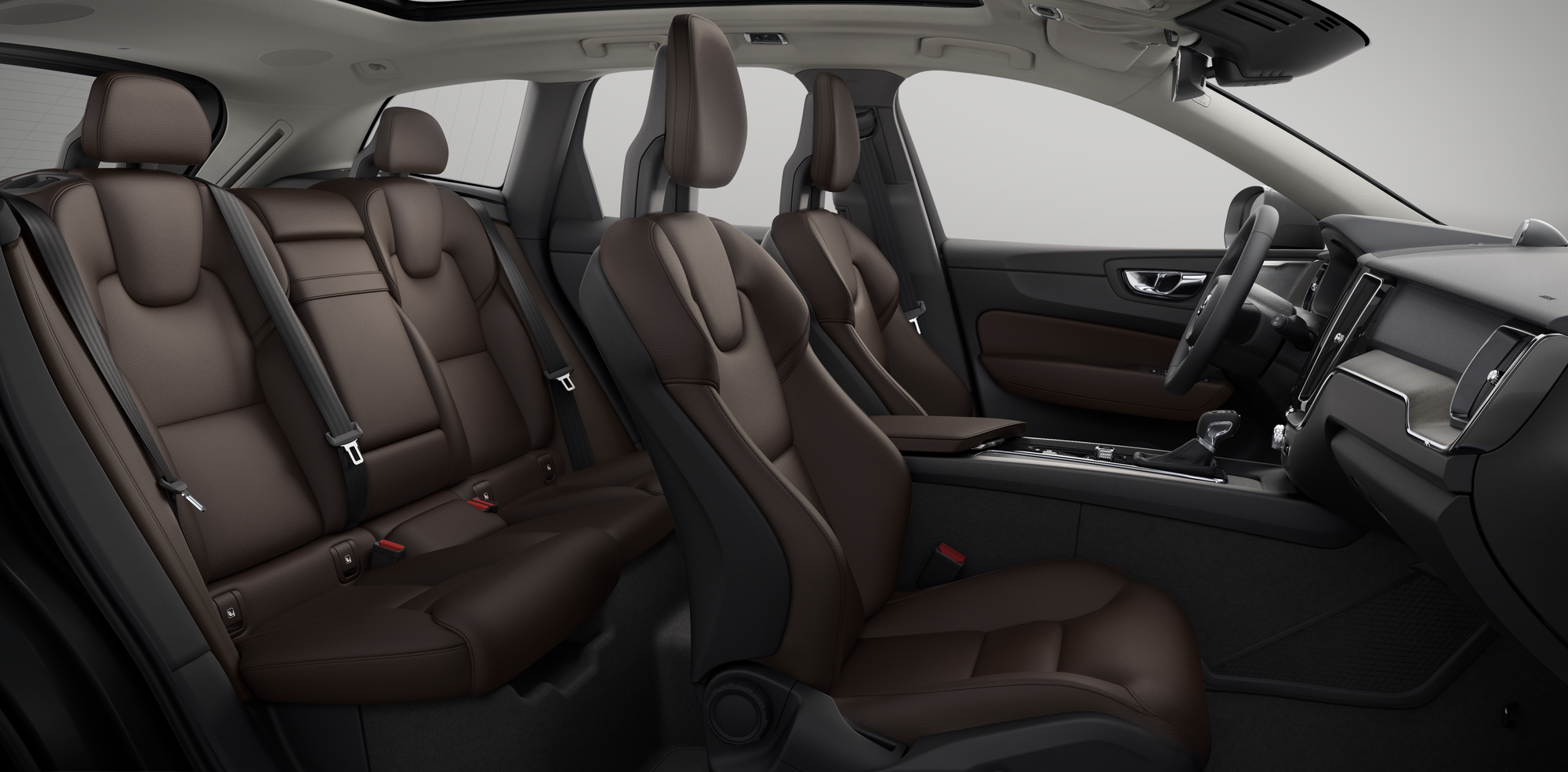 The locally-assembled (CKD) XC60 will be offered in two engine variants, namely, the T8 Twin Engine and T5. The T8 Twin Engine will be offered in two trim levels – Inscription and Inscription Plus; while the T5 will be offered in a single trim level.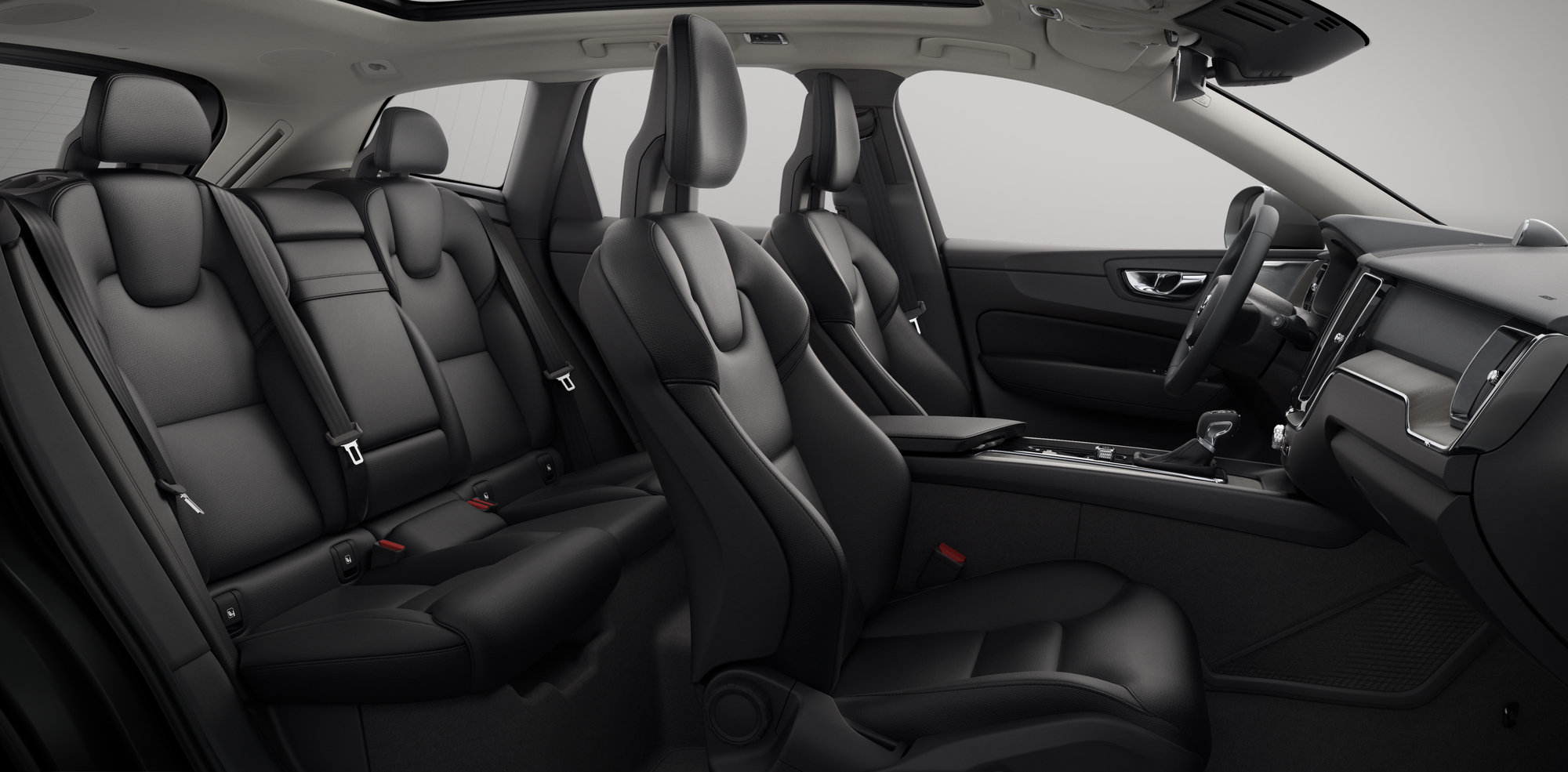 Here's the breakdown of the pricing for the locally-assembled XC60 (on-the-road without insurance, including all applicable taxes):
XC60 T8 Twin Engine Inscription Plus: RM343,888
XC60 T8 Twin Engine Inscription: RM333,888
XC60 T5: RM298,888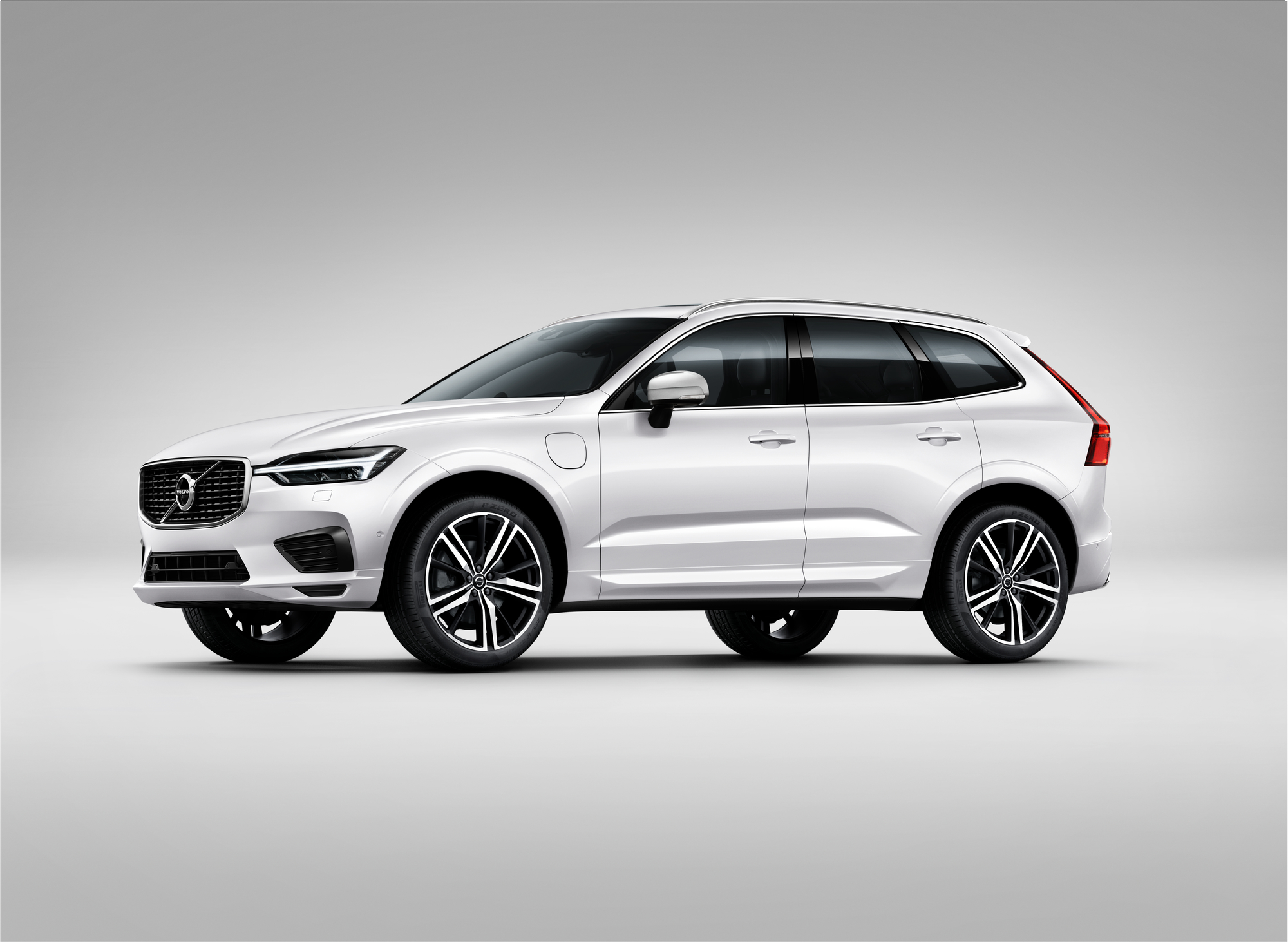 Customers are free to choose from five exterior colour options which includes Ice White, Bright Silver, Osmium Grey, Onyx Black and Maple Brown. In response to customer demands, Volvo Car Malaysia has also added a second leather upholstery colour for the locally assembled variant – Maroon Brown – which will complement the usual Charcoal.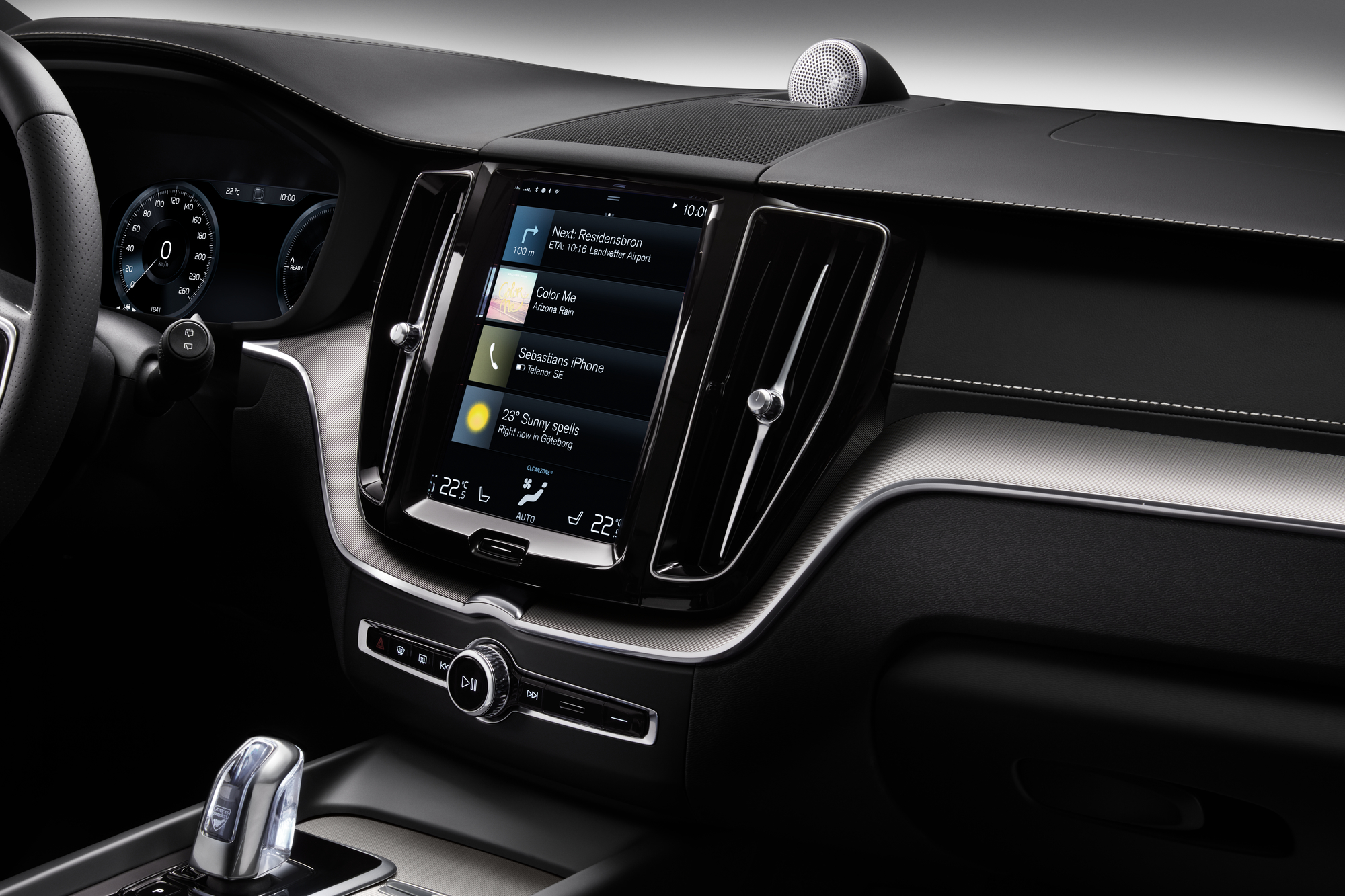 Full specifications and features of the locally-assembled XC60 variants will be revealed in the months ahead but interested customers may already place their bookings for their preferred variant, starting today, at all authorised Volvo dealers.
Before we go, do take a look at this amazing Volvo promo video called "Moments"… much feels. – Chris Wee.
Till we get our hands on the review unit, we'll say goodbye for now…
Volvo XC60 Full Specs: Technical Specifications – XC60 T8 Twin Engine CBU
Volvo XC60 CKD Price List: Price List – The New Volvo XC60 CKD
Volvo XC60 CBU Price List: Price List – The New Volvo XC60 CBU
Volvo XC60 Fact Sheet: Features List (EN) – XC60 T8 Twin Engine CBU
Volvo XC60 FULL Press Release: Press Release (EN) – The New Volvo XC60