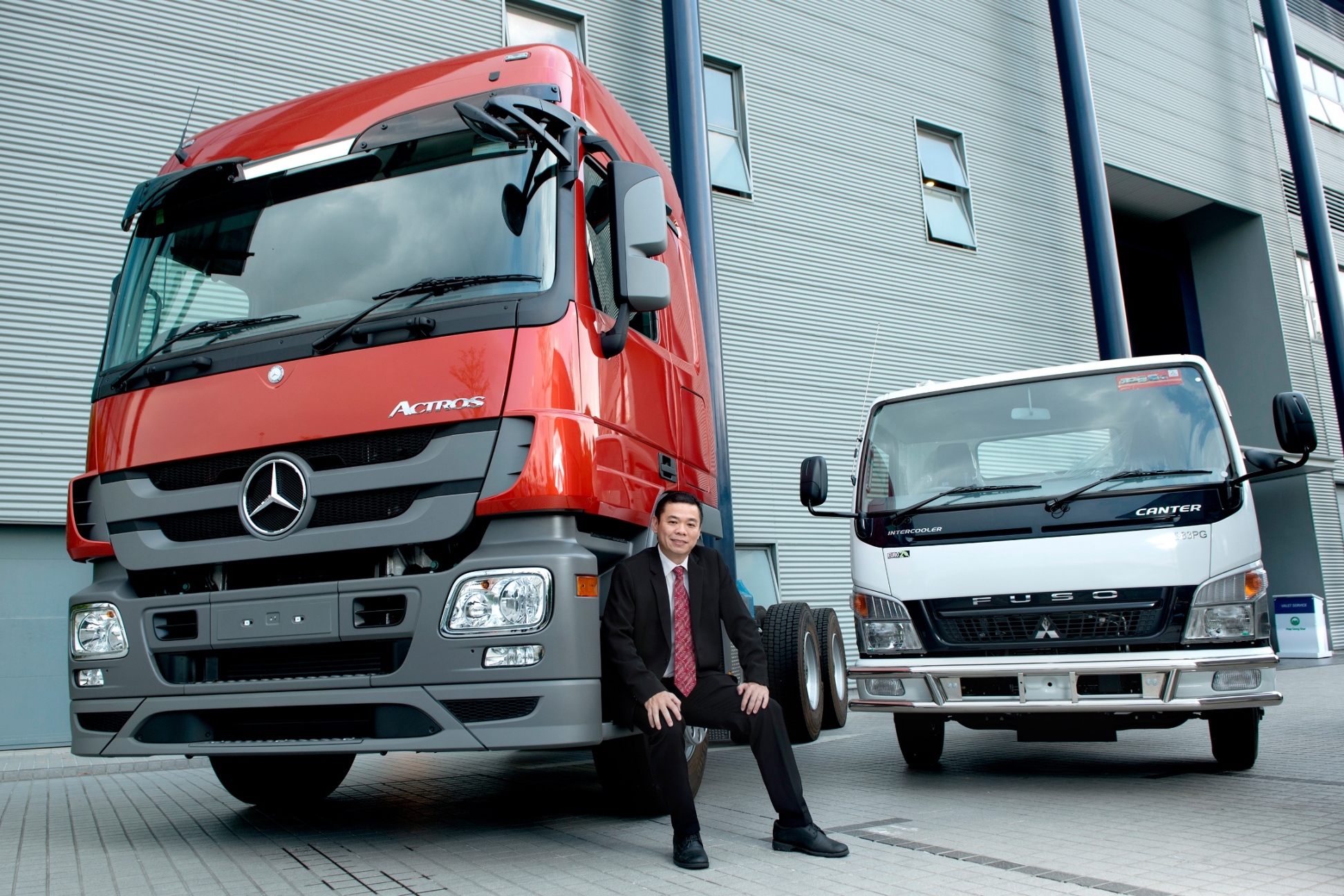 Mercedes-Benz Malaysia Commercial Vehicles (MBM CV) delivered a strong performance last year, recording a total of 2,469 vehicles sold in 2017, comprising FUSO light-duty and heavy-duty trucks as well as Mercedes-Benz trucks and vans. Despite the dip of 7.9% in Total Industry Volume (TIV) for 2017, MBM CV continues to be a strong supporter of the transport and haulage industry, attributing its robust performance in 2017 to its strategy of placing customers at the centre of its initiatives.

"Part of Daimler Trucks, MBM CV represents first-class product quality and service excellence in the Malaysian market. In everything that we do, our focus is on our customers. Safety, reliability and economic efficiency are our topmost priority. With the commitment of our dealer partners and the trust of the market, 2017 proved to be a positive year in many aspects. As a new year begins, we remain as committed as ever to deliver vehicles and solutions of the highest quality – Trucks you can trust," said Mercedes-Benz Malaysia Commercial Vehicles, Vice President, Mr Albert Yee (above, main image).
In 2017, the famed Mercedes-Benz Actros proved to be a top choice among hauliers recording an impressive total of 268 units sold, maintaining a double digit growth of 24.1%. Contributing 32.1% sales, the Mercedes-Benz Actros 2644LS 6×2 (L-cab) remains the most popular model. Meanwhile, FUSO trucks recorded 2,170 units sold.  As a result of securing fleet contracts from new small and medium operators during the year, MBM CV was able to achieve a market penetration 13.06% for Mercedes-Benz commercial vehicles in 2017, a new record for the company.

Throughout 2017, MBM CV and its network dealers continued to raise the bar with best-in-class commercial vehicles and service quality for the haulage industry.  Product enhancements included the new TD Canter facelift and ensuring that MBM CV's entire product portfolio complies with the United Nations Economic Commission for Europe (UNECE) safety regulations set by Jabatan Pengangkutan Jalan (JPJ). These measures improve vehicle safety and ensure customers' peace-of-mind.