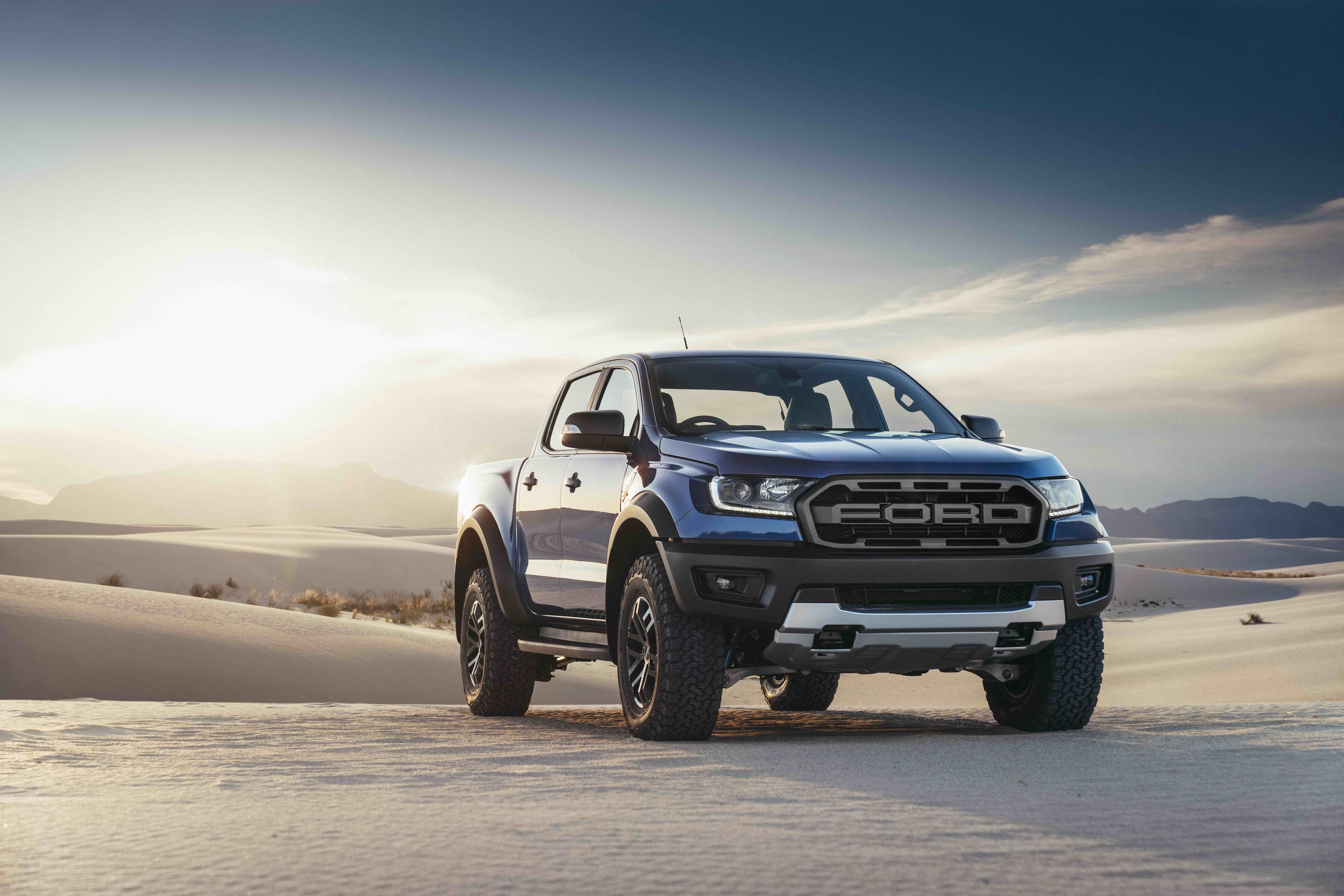 The first-ever Ranger Raptor, Ford's new 4×4 off-road, performance pick-up truck, blasted out from behind its camouflage during a reveal event in Thailand recently, which means it'll soon be here… and it can't come soon enough! Just look at it…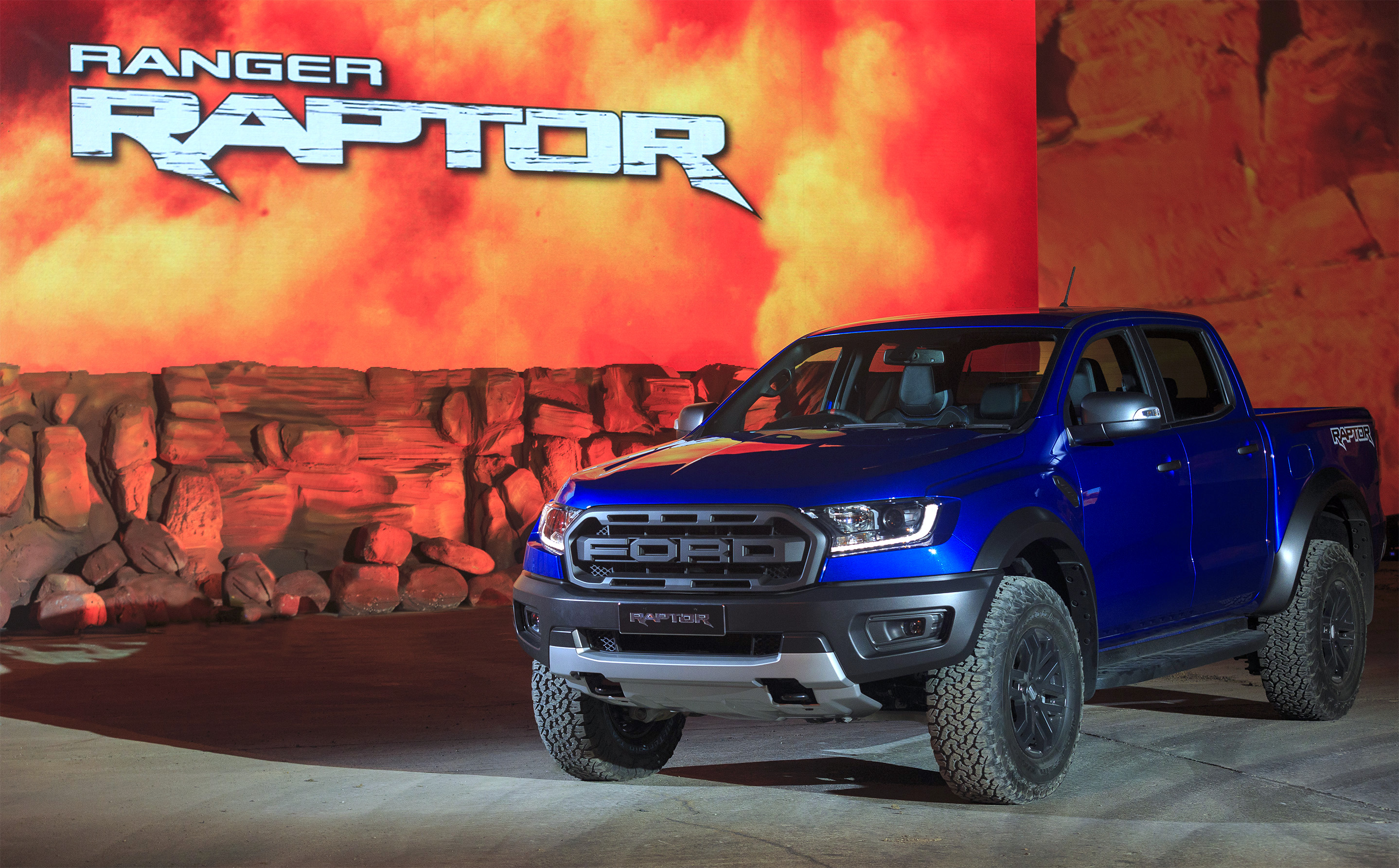 The ultimate Ranger is purposefully designed, built and tested to set a benchmark as the only factory-built performance truck across Asia Pacific. Designed by Ford Performance team for the true enthusiast off-roader, Ford Ranger Raptor strengthens Ford's commitment to deliver "Built Ford Tough" pickup trucks to customers in Asia Pacific.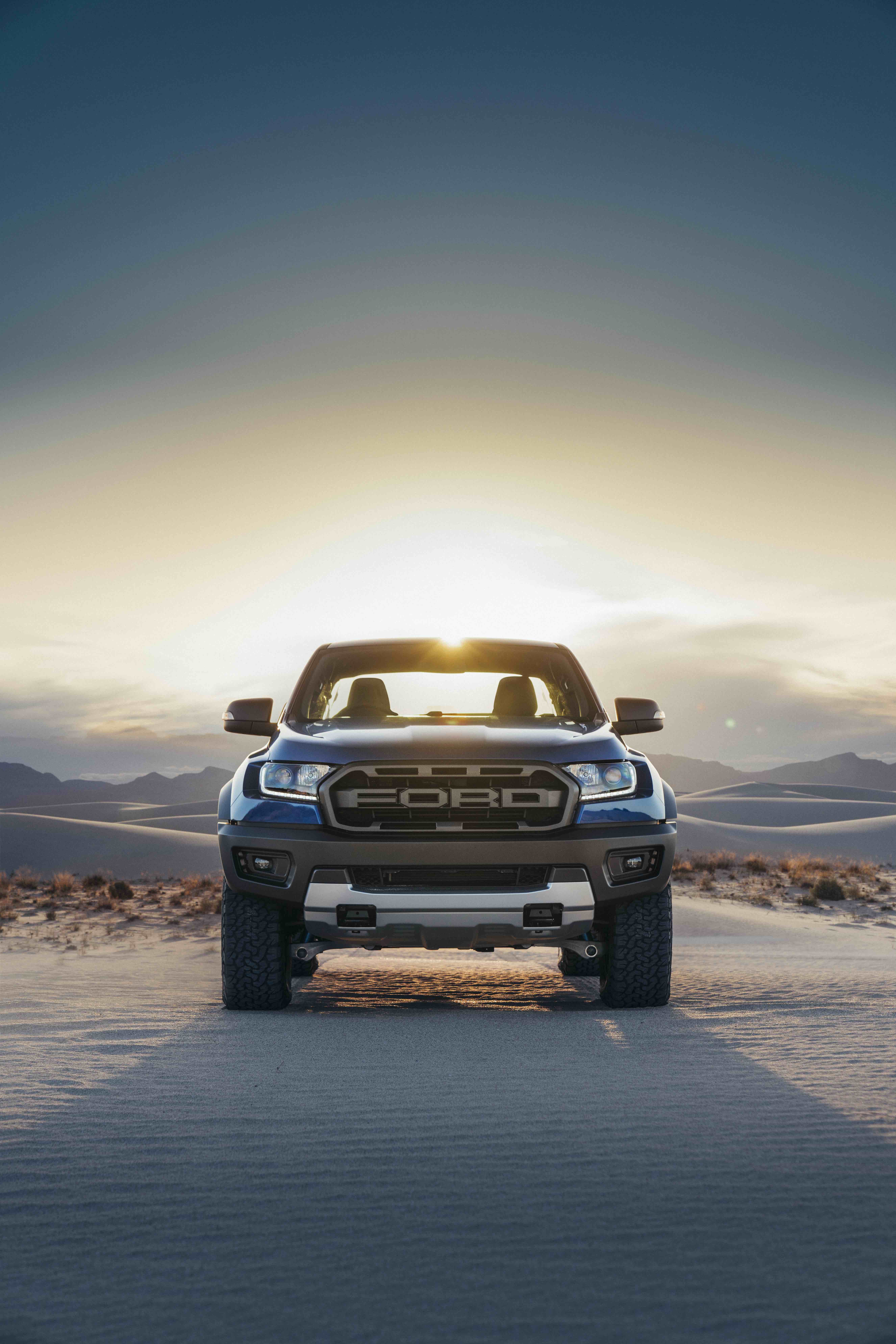 "We are so excited and proud to unleash this vehicle to the public, driving it really makes you feel like a hero," said Jamal Hameedi, chief engineer, Ford Performance. "The Ford Performance team is excited to extend the Raptor name from our flagship off-road performance F-150 to Ranger. Just like the F-150 Raptor, the Ranger Raptor builds upon the core capability of the range of vehicles it comes from and carries the unmistakable Ford Performance DNA appearance."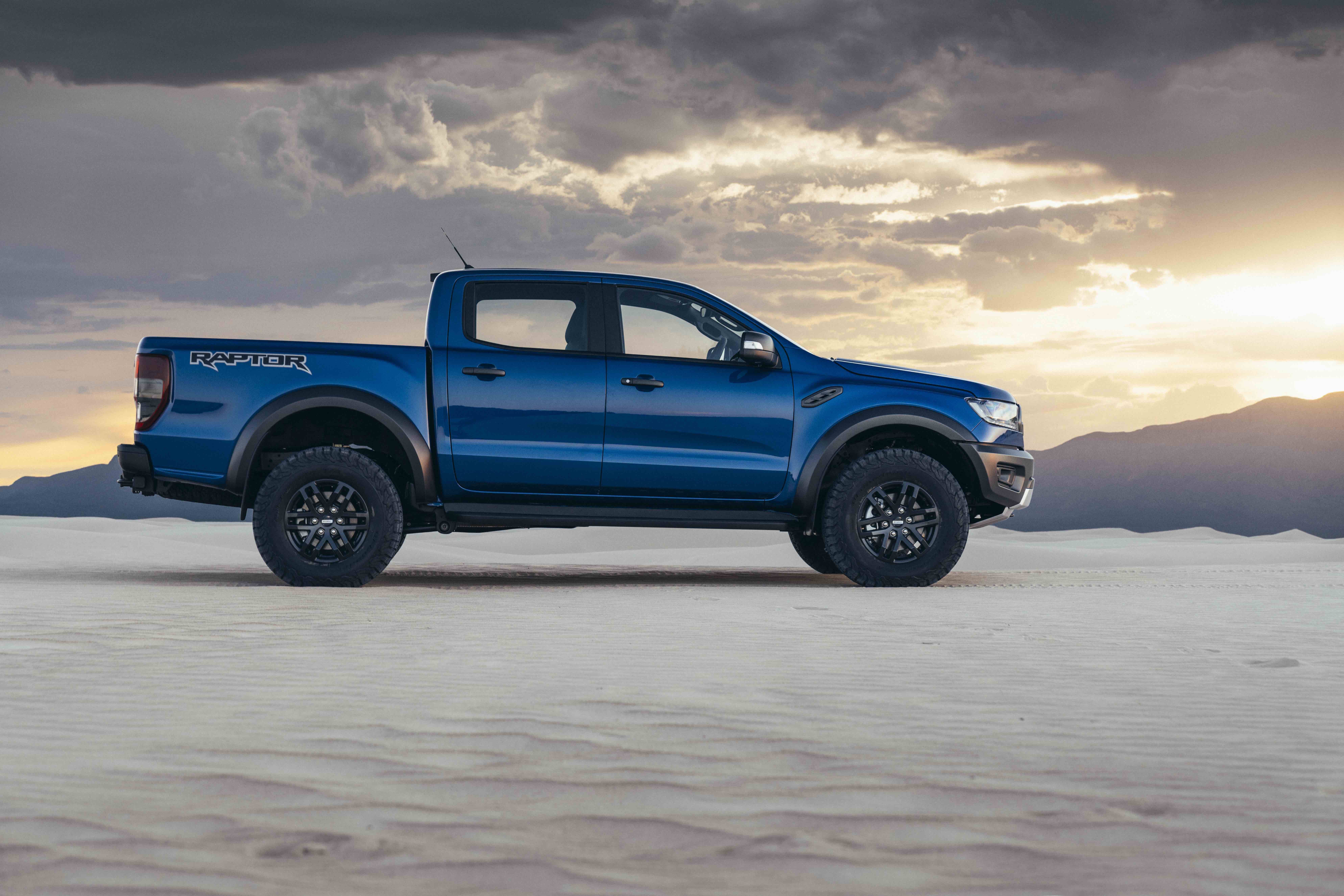 Tuned for all Terrain…
Ranger Raptor comes with a Terrain Management System (TMS) offering six modes for various driving experiences, which can be selected via a dedicated five-button switch located on the steering wheel. Each mode has been calibrated to offer the best possible combination of technologies working in unison to tackle the chosen terrain or driving style with aplomb. These include:
On-road modes
–           Normal mode – Emphasising comfort, fuel economy and driveability
–           Sport mode – Responsive for spirited on-road driving. This means fast, crisp gear shifts at higher engine speeds to aid throttle response. The mapping reacts to increased demand inputs from the driver by holding gears longer and downshifting more aggressively.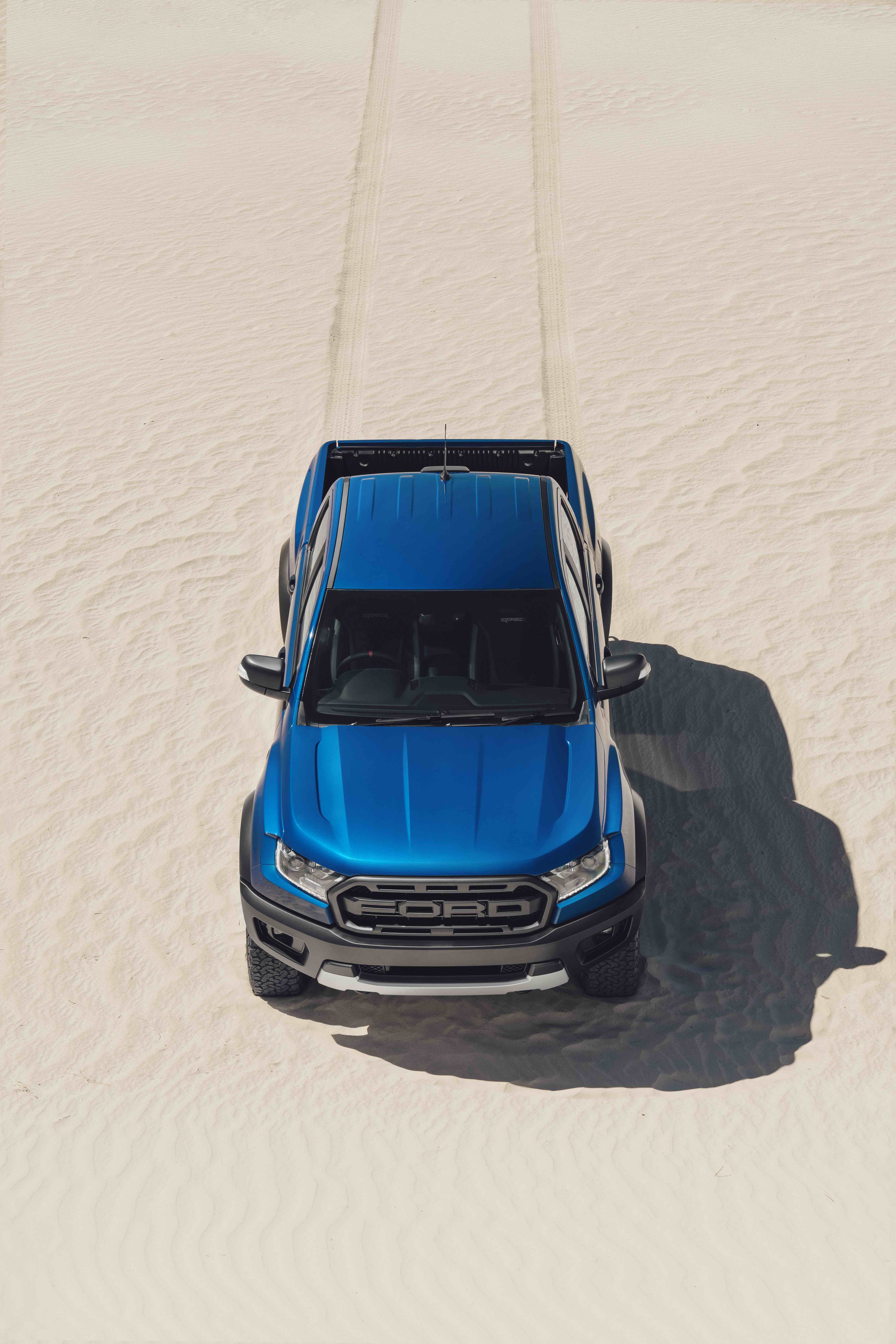 Off-road modes
–           Grass/Gravel/Snow mode – Designed to inspire safe and confident driving on off-road slippery and uneven surfaces. This is done through smoother gear shifts and second-gear starts, minimizing the probability of wheel slip.
–           Mud/Sand mode – Vehicle responsiveness is tuned for optimum traction and momentum in deep, deformable surfaces like loose sand and mud. This is achieved by maintaining lower gears with high torque.
–           Rock mode – Used specifically for low-speed rocky terrain where smooth controllability is key.
–           Baja mode – Vehicle responsiveness is tuned for high-speed off-road performance, just like drivers need in the famous Baja Desert Rally. In this mode, vehicle systems like Traction Control are pared back in terms of intervention to allow spirited off-road driving without fighting the vehicle's on-board systems. Gear selection is optimized for maximum performance, and the mapping will hold gears longer and downshift more aggressively.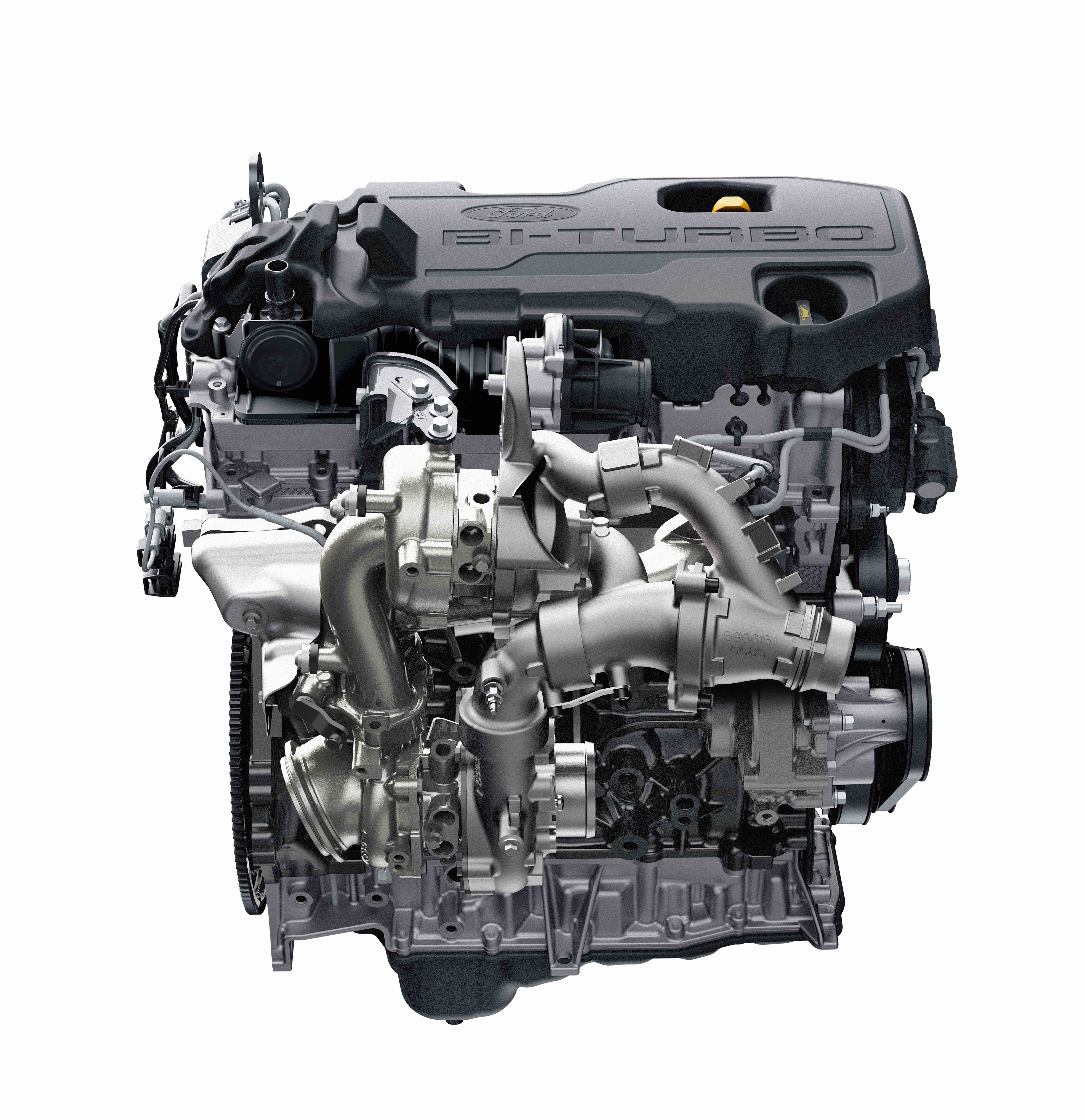 Power to Move You…
The Ranger Raptor powertrain features cutting edge technology to offer more power and torque, better fuel economy, less weight and with off-road specific calibrations for engine, transmission, driveline, steering, brakes and Electronic Stability Control (ESC) system.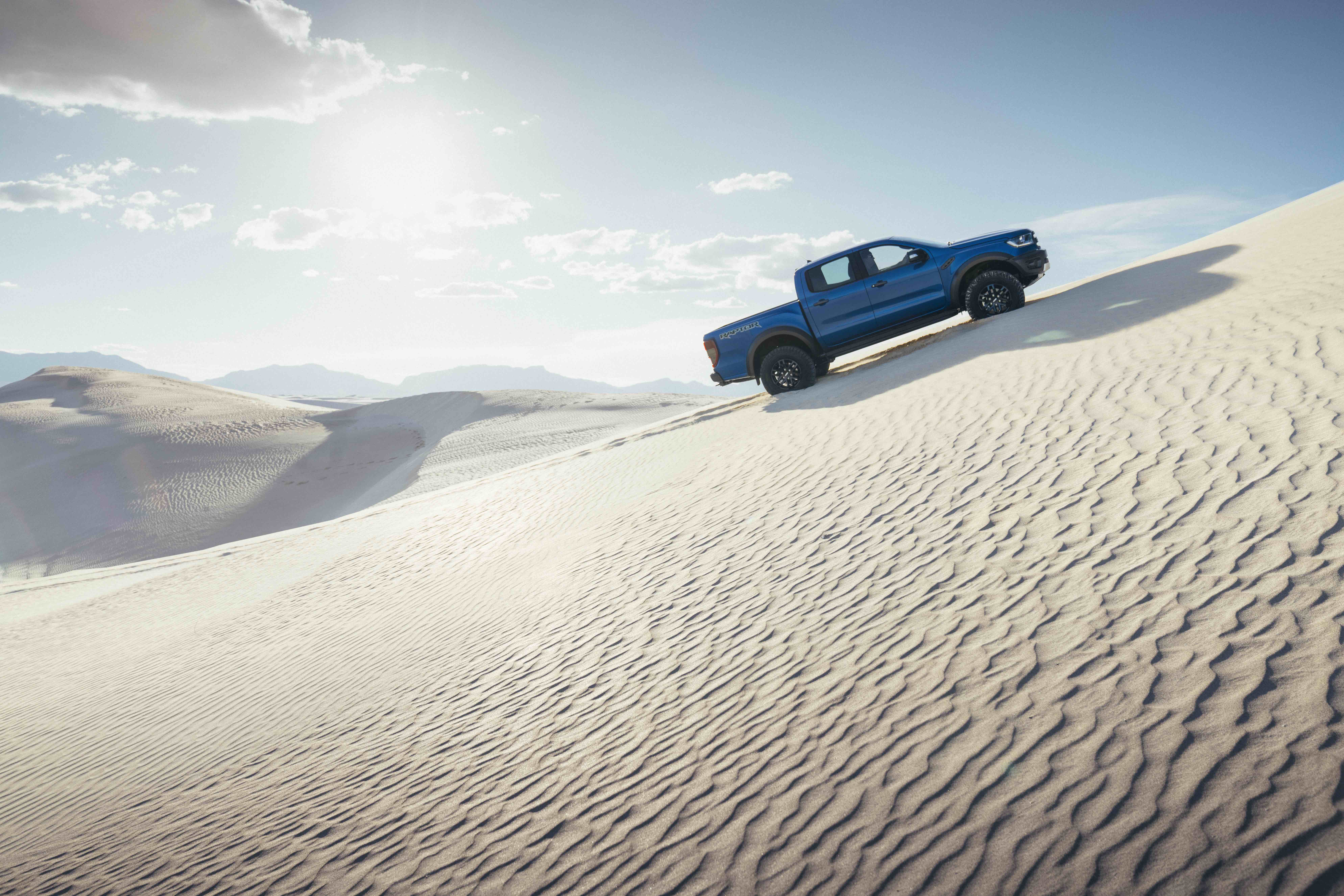 In a revolutionary move to deliver incredible performance and responsiveness, a 10-Speed  transmission is combined with a new 2.0-liter Bi-Turbo diesel engine in the Ranger Raptor to deliver a maximum of 213PS (157kW) of power and a whopping 500Nm of torque.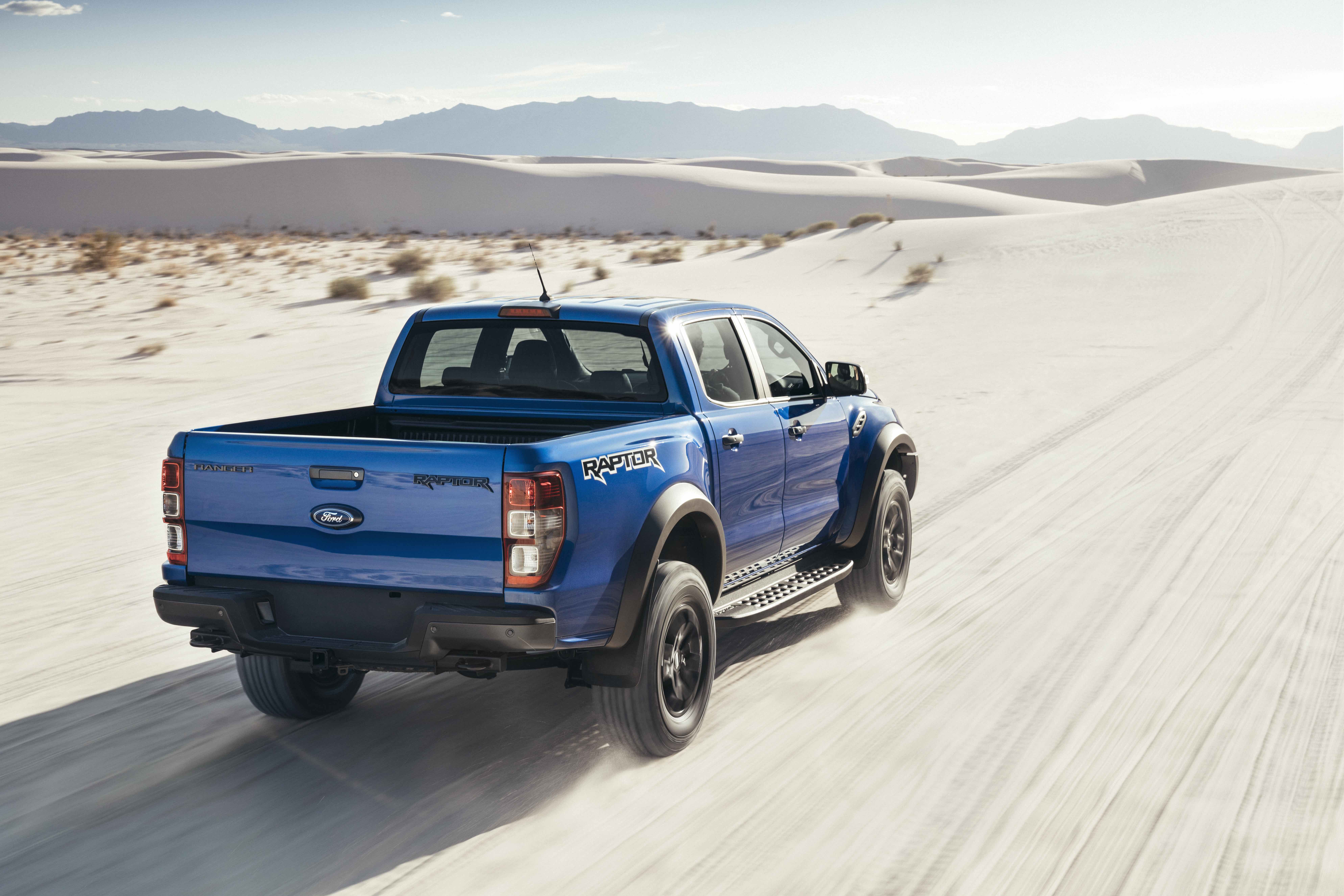 Ford's comprehensive Electronic Stability Control (ESC) system is also there to help in difficult cornering and braking situations. The impressive technology suite includes Trailer Sway Control (TSC), Hill Start Assist (HSA), Hill Descent Control (HDC) and Load Adaptive Control (LAC).
We'll keep you posted on the impending Malaysian launch of the Raptor, coming soon! – CW.
For the full Press Release, click here: Press Release_Ford Unleashes First Ever Ranger Raptor_EN
Ford Ranger Raptor Photo Gallery…
At a glance…
Setting a new benchmark in off-road pickup capability, the Ranger Raptor has been designed to combine Ford Performance DNA with Ranger's renowned toughness and engineering capability
Ranger Raptor includes standard front and rear Fox Racing Shox shock absorbers to help travel at high speeds off-road and includes increased ride height, wider track and improved approach and departure angles that ensure extreme off-road capability and stability
Innovative all-new Watt's linkage rear suspension with coilover rear springs helps ensure rear axle lateral stability off-road while also improving ride and handling
New powertrain combination of a 2.0-liter Bi-Turbo diesel engine and 10-speed transimission has proven durability through extensive testing, offering smooth torque and power through independent turbos and closer gear ratios over a wider overall span
Ranger Raptor has been tested in the world's toughest conditions to ensure an unrivalled off-road package is offered to astonish and excite drivers