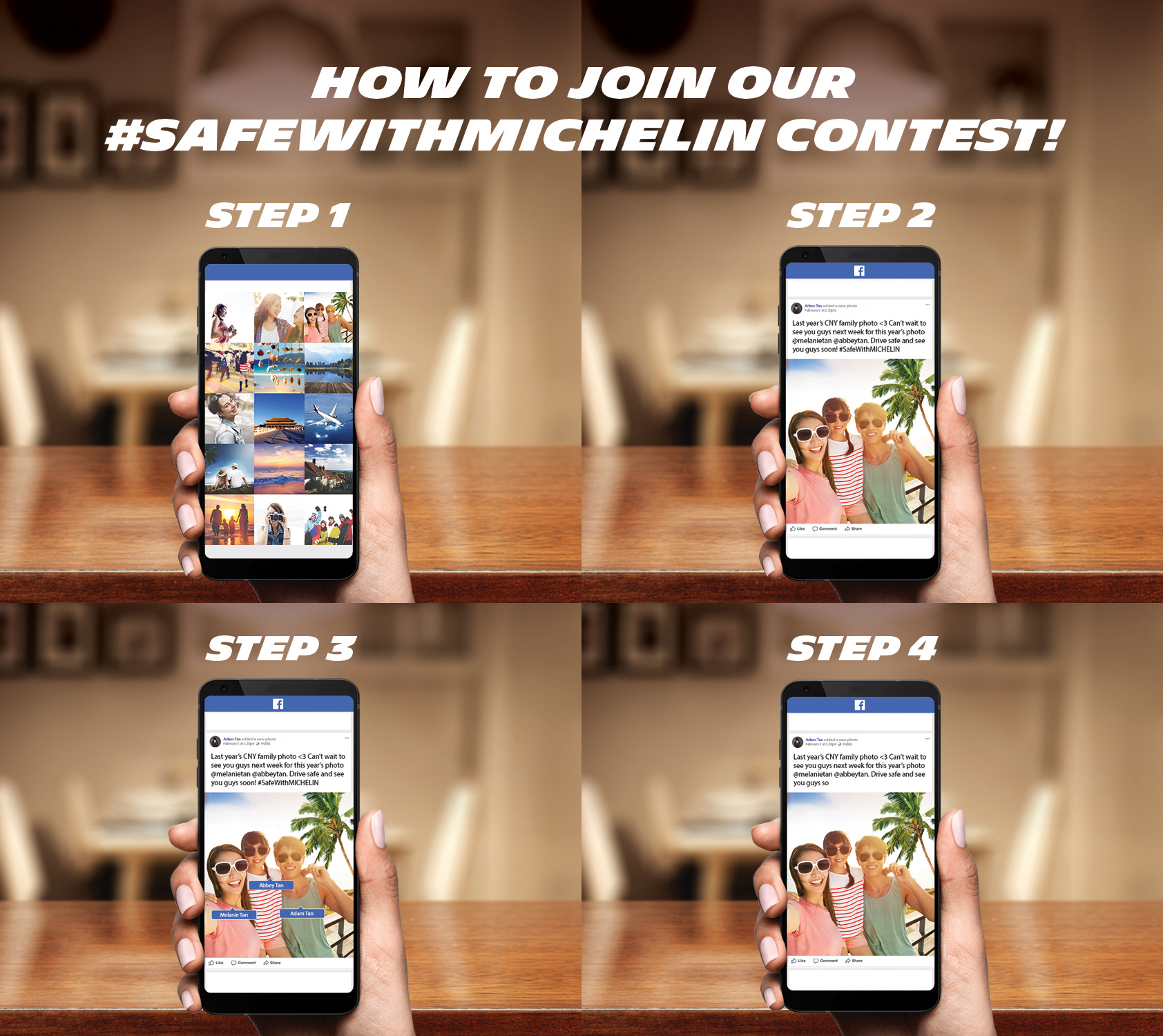 MICHELIN is inviting Malaysians to participate in a social media campaign this Chinese New Year as part of the Company's Safe with MICHELIN campaign that encourages motorists to maintain safety a top priority as they head back to their hometowns this festive season.
Simply post a photo of yourself, family or loved ones on Facebook or Instagram, and talk a bit about your favourite memories related to the picture. Entrants can also tag their family members and loved ones, and encourage them to travel home safe, accompanied by the hashtag #SafeWithMICHELIN.
Participants of the social media campaign stand a chance to win prizes up to RM7,000. The grand prize comprises an Air Asia e-voucher worth RM1,500. The first runner up will win an Air Asia e-voucher worth RM1,000 while the second runner up will bring home a RM500 Air Asia e-voucher.
Meanwhile, 100 consolation prizes on offer include 10 MICHELIN Bluetooth headsets worth RM70 each, 20 MICHELIN model cars (Ford T Camionnette M026) worth RM60 each, 35 MICHELIN ceramic mugs worth RM30 each, and 35 MICHELIN GPS holders worth RM20 each.
And speaking of tyres, here's what yours go through every single day, so do take care of them properly…
"Every holiday season, our social media feeds are full of charming photos and holiday greetings to our loved ones. Our social media drive serves as a perfect platform for Malaysians to join in the conversation online and extend their well wishes to their family and friends who are travelling on the road this coming Year of the Dog," said Michelin Malaysia Sdn Bhd Managing Director, Pascal Nouvellon.
"By participating in the social media campaign, Malaysians will not only get to wish holiday cheer to their loved ones but also to remind them to stay safe on the roads during the festive season. On top of that, they will get the opportunity to win exciting prizes to make the celebration extra merrier," he added.
The Safe with Michelin campaign will further showcase a video entitled "CAR-ING KIDS" which will feature children talking about a memory of their most favourite road trip with their families, their views and understanding of road safety and the role of tyres, and their wishes for their parents to drive home safe this holiday season.