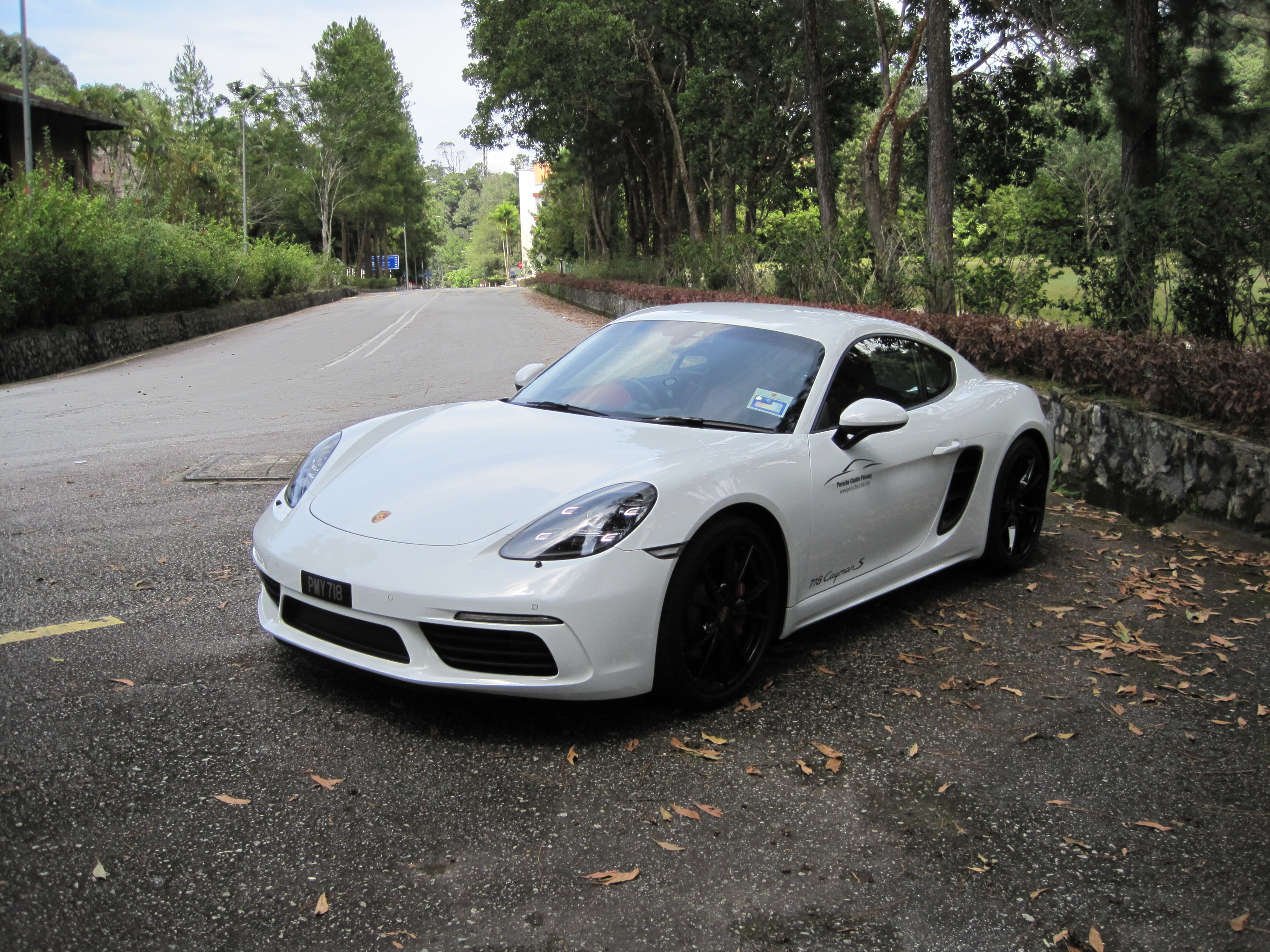 It's the age-old question isn't it? If you could have only ONE car in your porch/garage, what would it be? Something that only you would use to both commute in, as well as partake in the occasional Sunday / weekend drive with the boys. Well guys (and gals), in the sub-RM1 mil bracket, I think I might have just found such a car recently…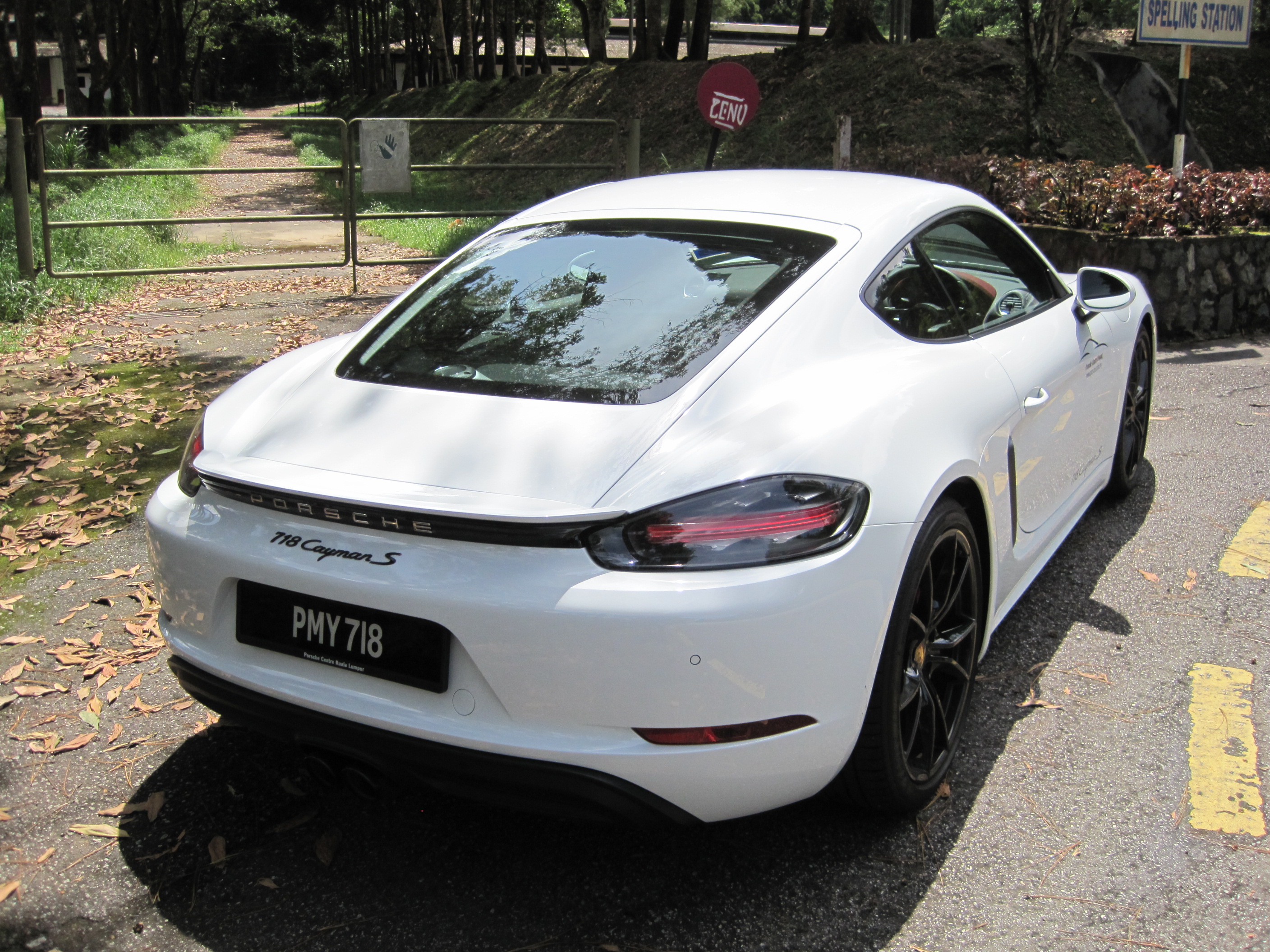 Unveiled at the opening of Porsche Centre Penang in the first quarter of 2017 (Sime Darby Auto Performance Officially Opens Porsche Centre Penang) the 718 Cayman S and its sibling the 718 Cayman are the latest pair to bear the Porsche 'numeric' that adorns all its cars.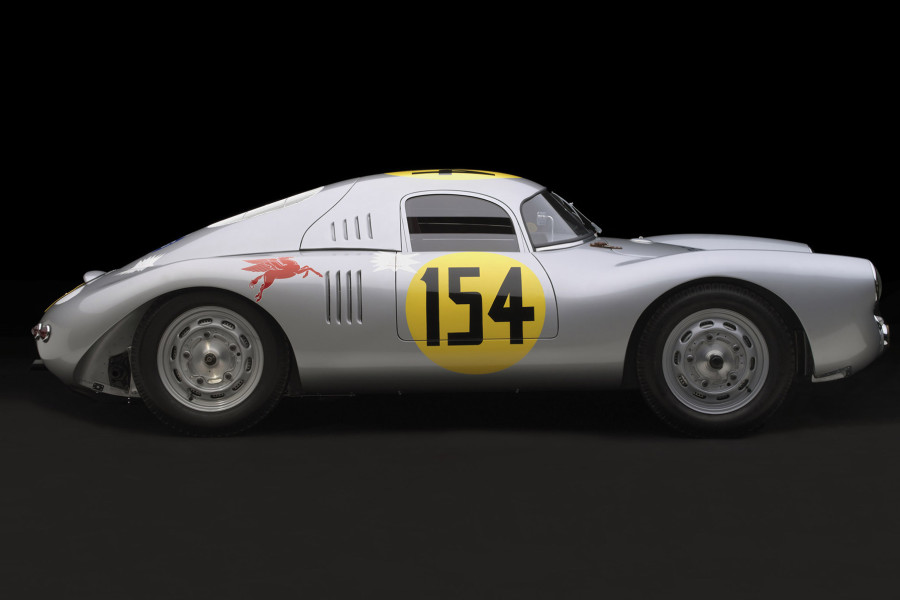 Drawing design inspiration from the likes of the 1963 Porsche 550 Coupe (above), the new 718 Cayman is a stylishly-sporty little thing. One of the best features are its wide hind flanks…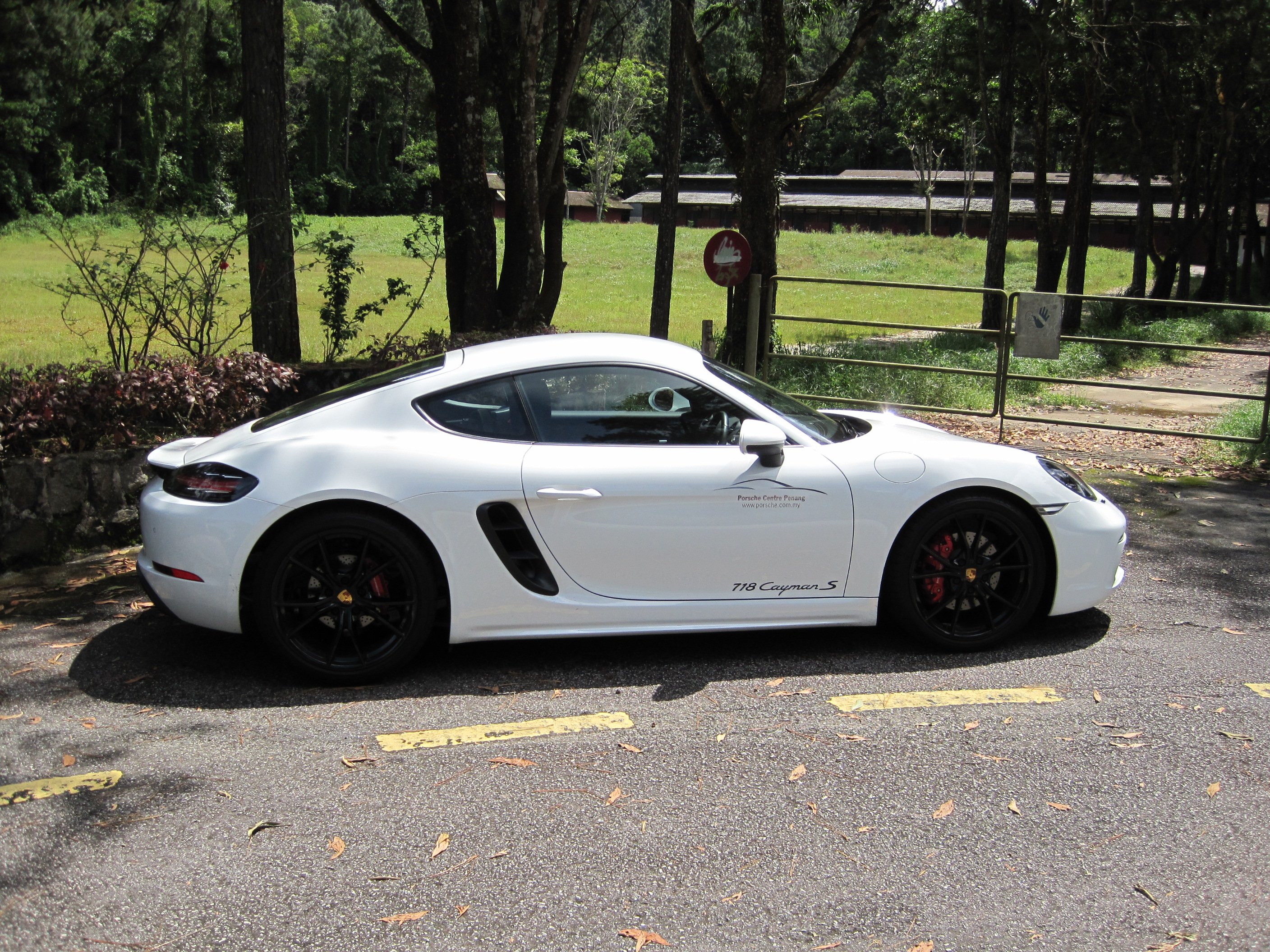 …clearly visible from the wing-mirrors. Its swooping rear affords the 718 a more 'fastback' design, something that both old- and new-school car enthusiasts will appreciate for sure.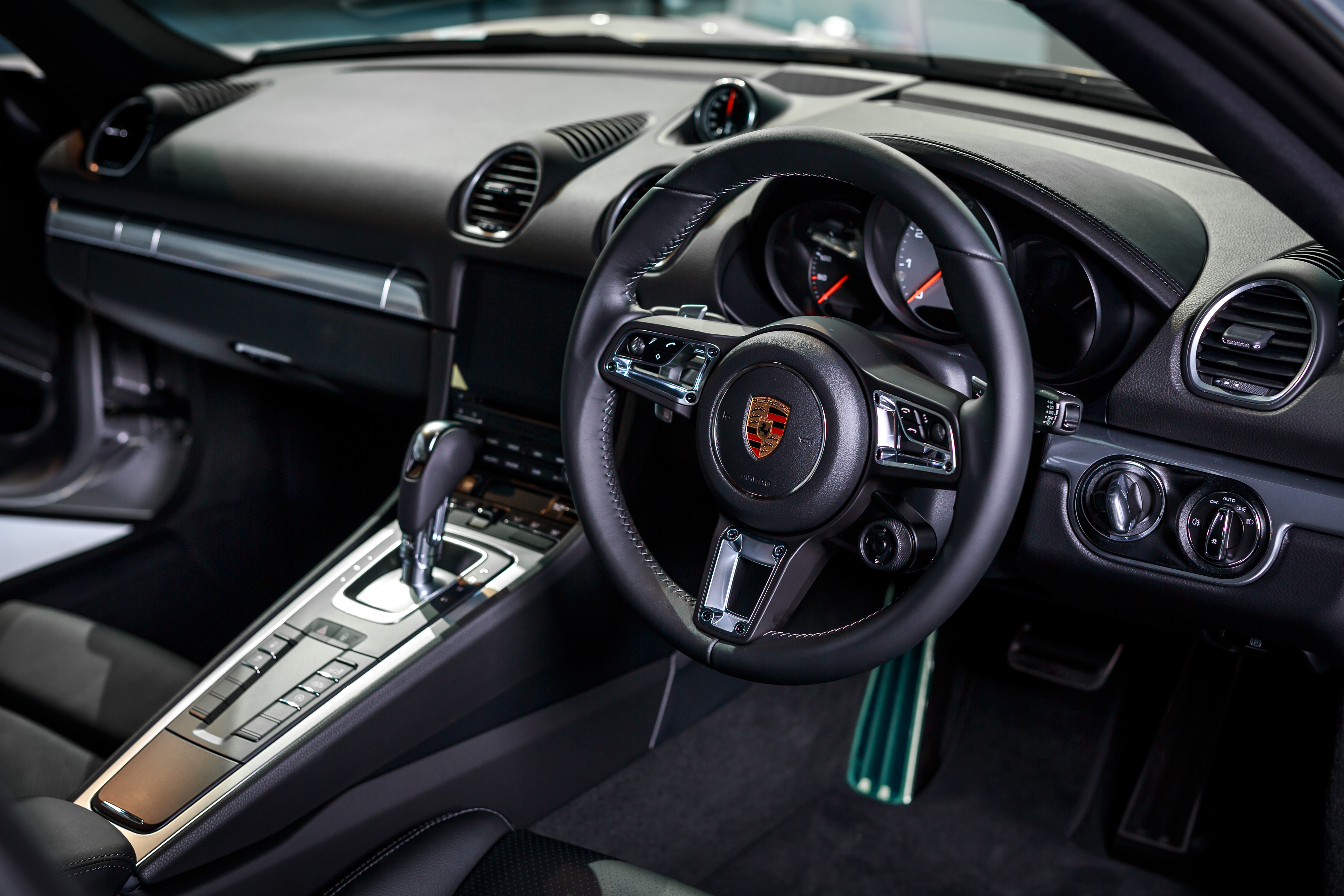 Right-off the bat, the first thing anyone will feel when getting behind the wheel of the 718 Cayman S is just how comfortable and compliant it is. No kidding, it's far from what you'd expect a strict 2-seater to feel like. Ensconced in the snug cabin and cradled comfortably by those exquisite seats, the 718 ensures that all drives, be it a short-hop or long-haul, are seen to in fine, comfortable style.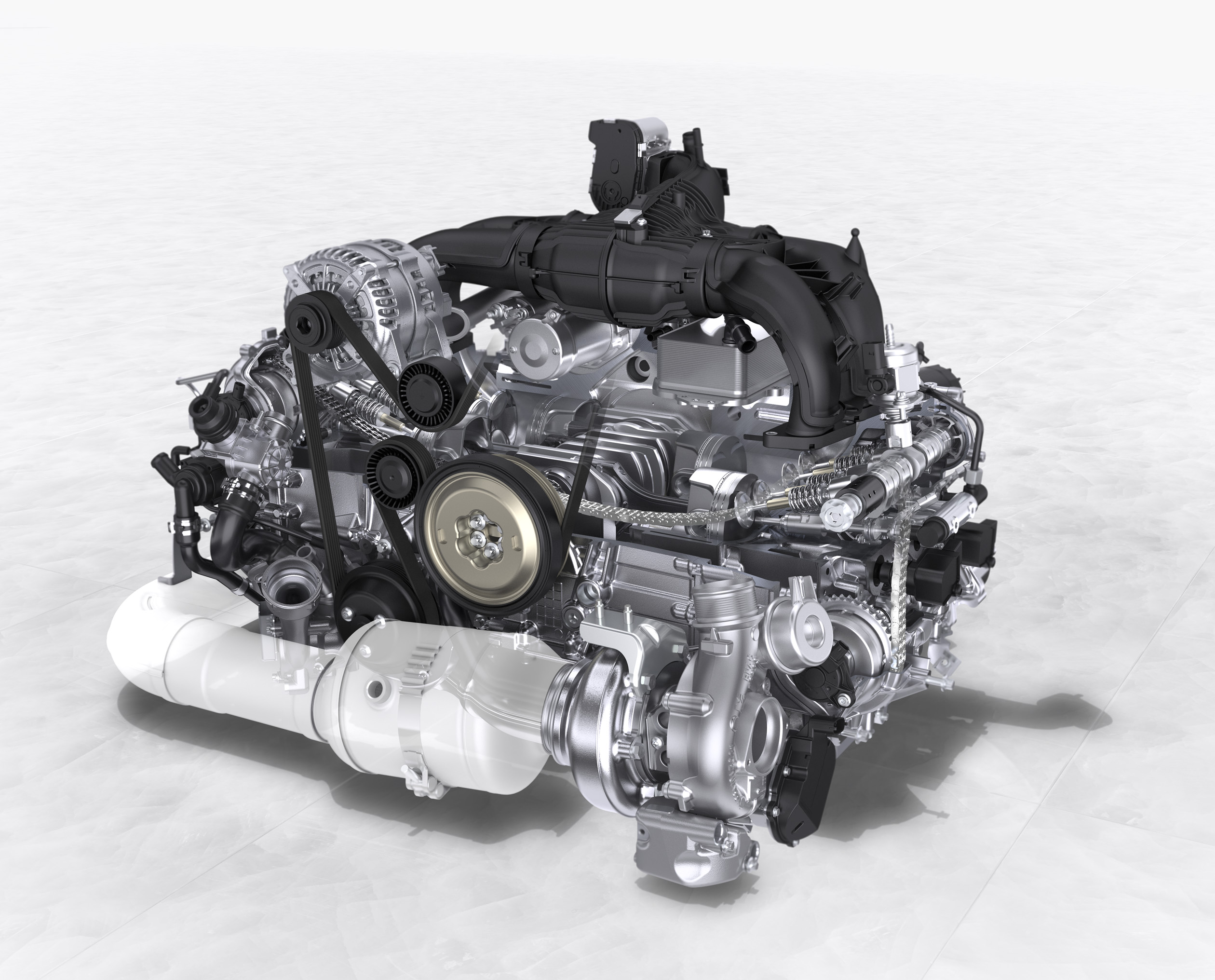 But before this starts sounding like a brochure, let's get it straight; there's still 350bhp and 420Nm of torque from that 'hidden' gem of a 2.5-litre 4-cylinder VTG turbocharged (Variable Turbine Geometry) engine at the back, which allows the Cayman S to accelerate from 0 to 100kmh in a brisk 4.2sec, and on to a top-speed of 285kmh.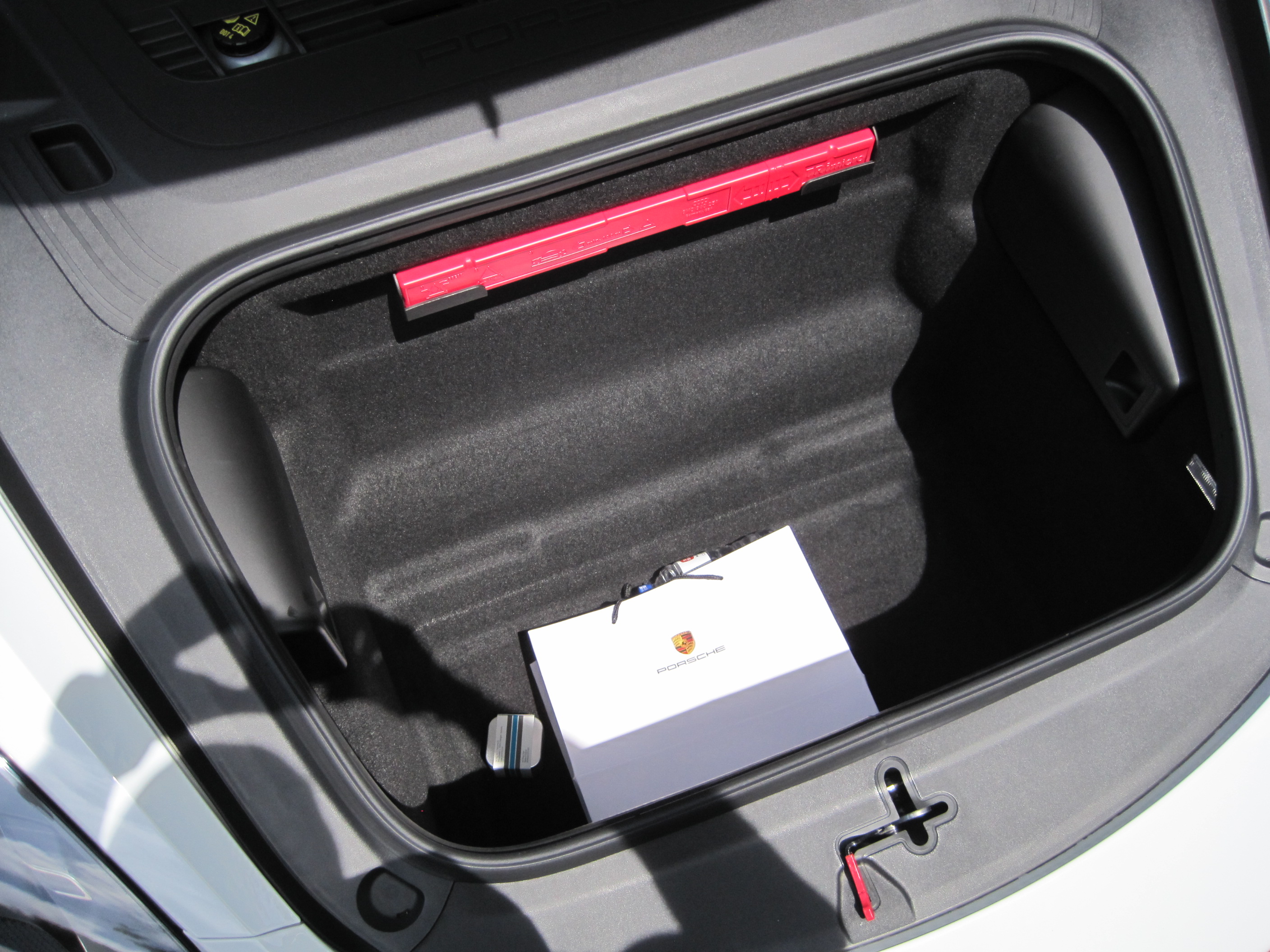 That's what the 'boot' looks like (above), and the only way to show the engine to you is via that stock image, because out the back is this (below). That's also my only gripe about the 718 Cayman… there's no way to see its engine, not without removing panels.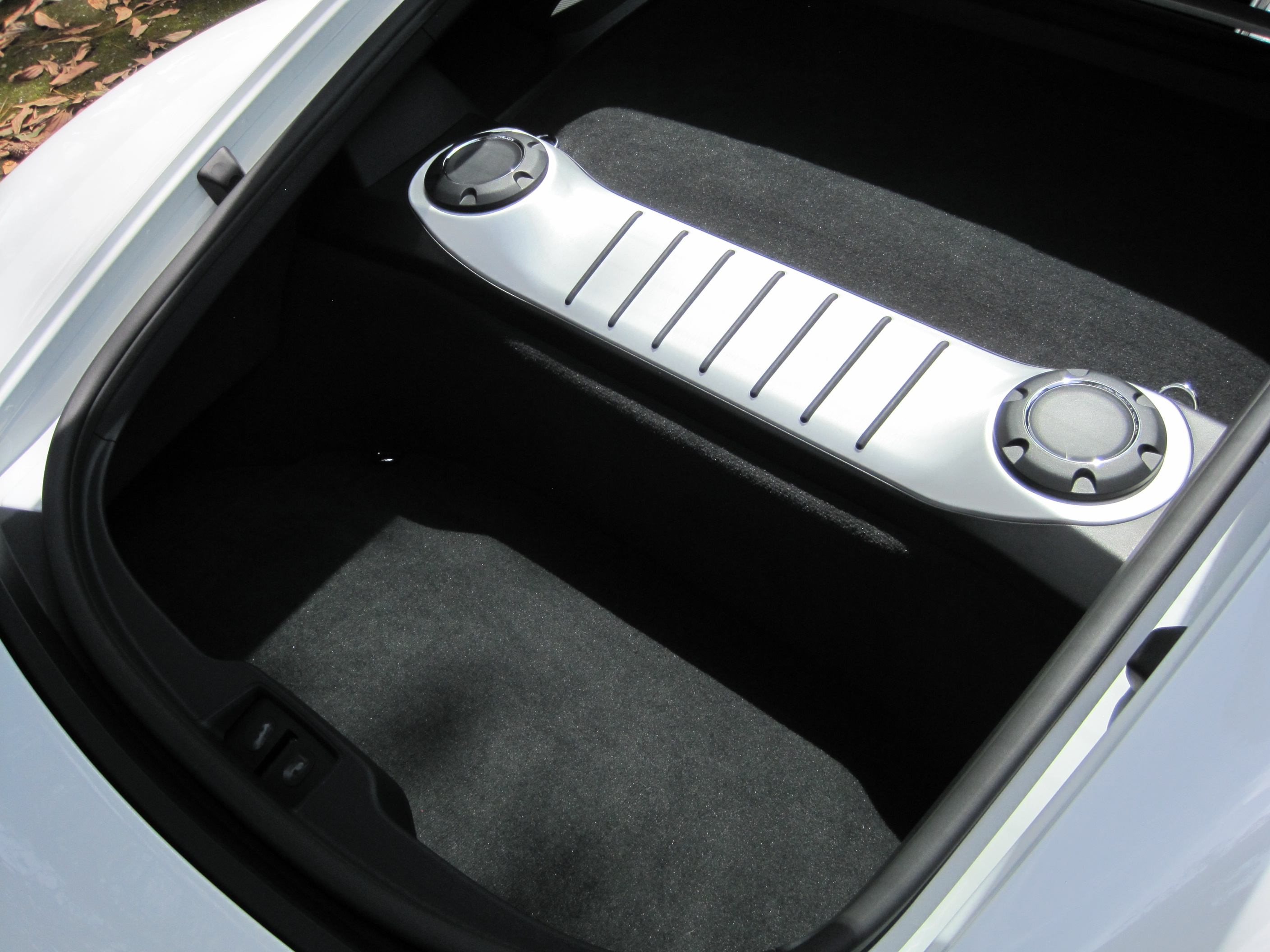 Small inconsequential matter really, because these days, only a certified and authorized Porsche technician would know how to fix anything wonky anyway, so personal access to the engine is a moot point. I wonder how soon before this becomes a standard across all car makes. Sorry, I digress. Back to the car…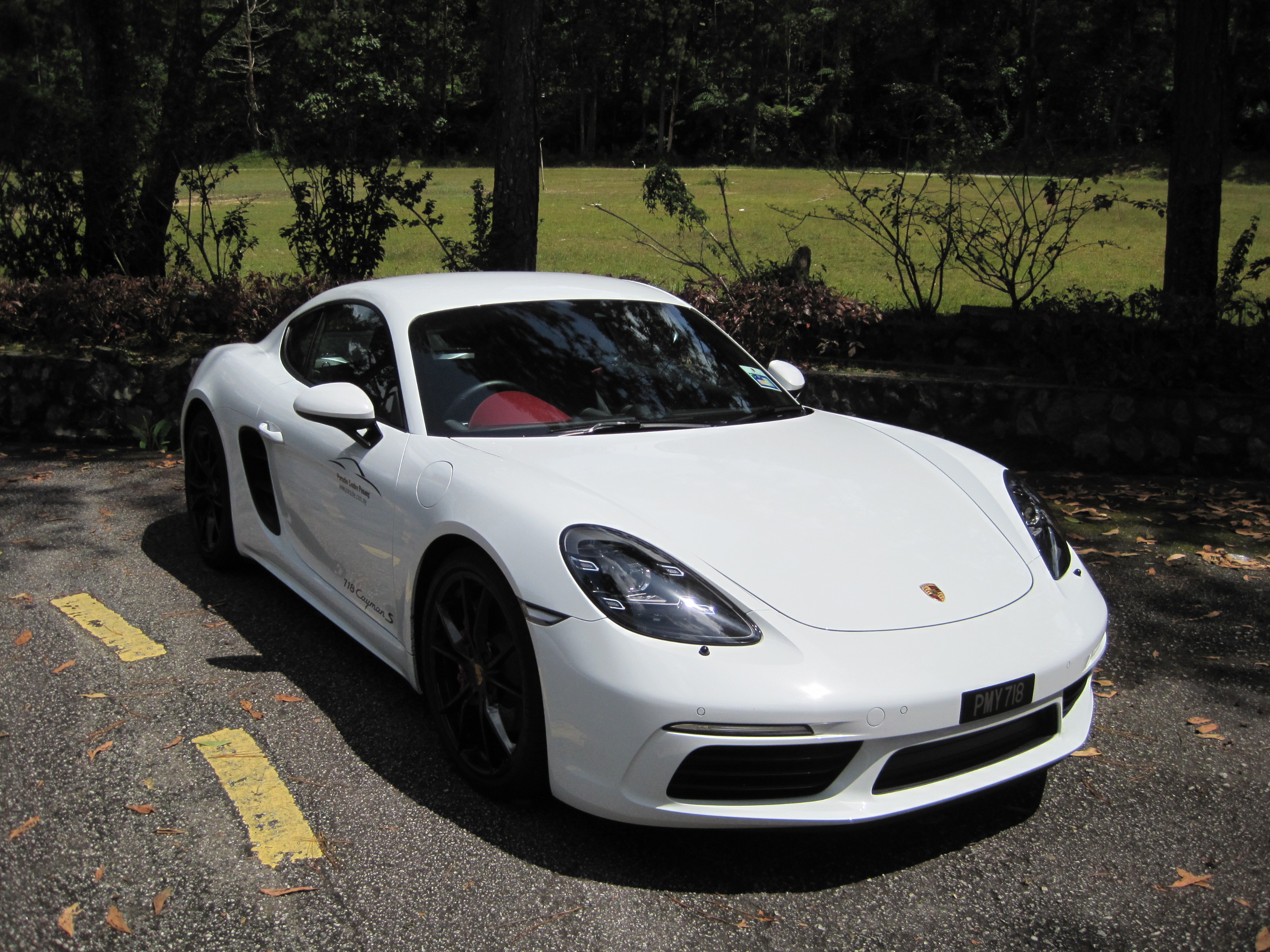 Of course for the little kid in all of us, there's also a 'muffler sound' button on the centre-console, which when activated allows the 718 to clear its throat so to speak. A flap opens somewhere within the annals of the exhaust system, and the 718 just bellows. So despite being a flat-four and not a six, the 718 still imparts that raucous exhaust note that Porsche purists will expect and appreciate.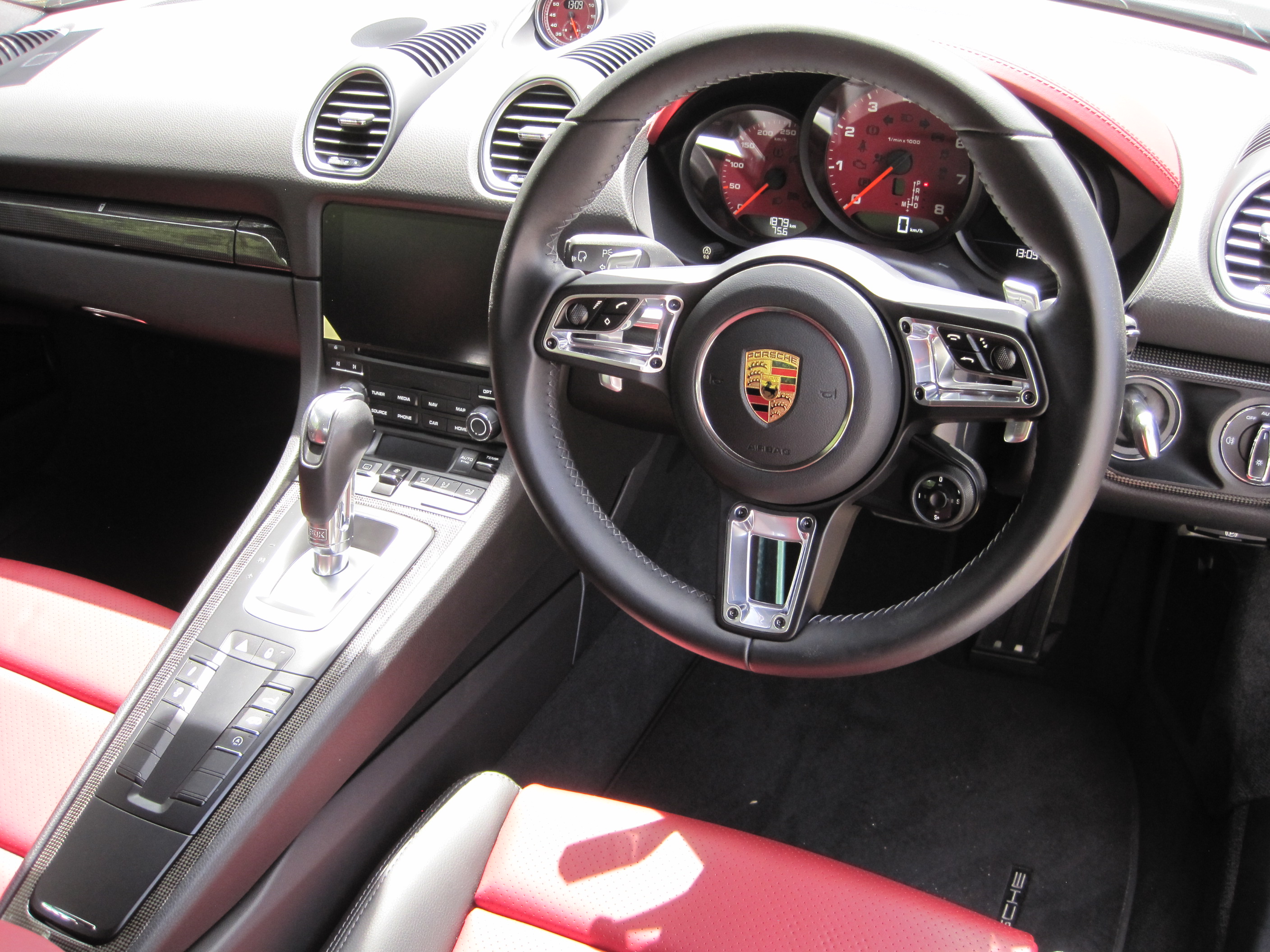 Killing off that fun-button settles the 718 to a quiet, comfortable, unassuming sports-coupe, and with the PDK auto-slotted in seventh gear, puttering along at legal highway speeds returns a drive that completely belies this cars' external appearance; it gets quiet. Eerily quiet. Very un-Porsche.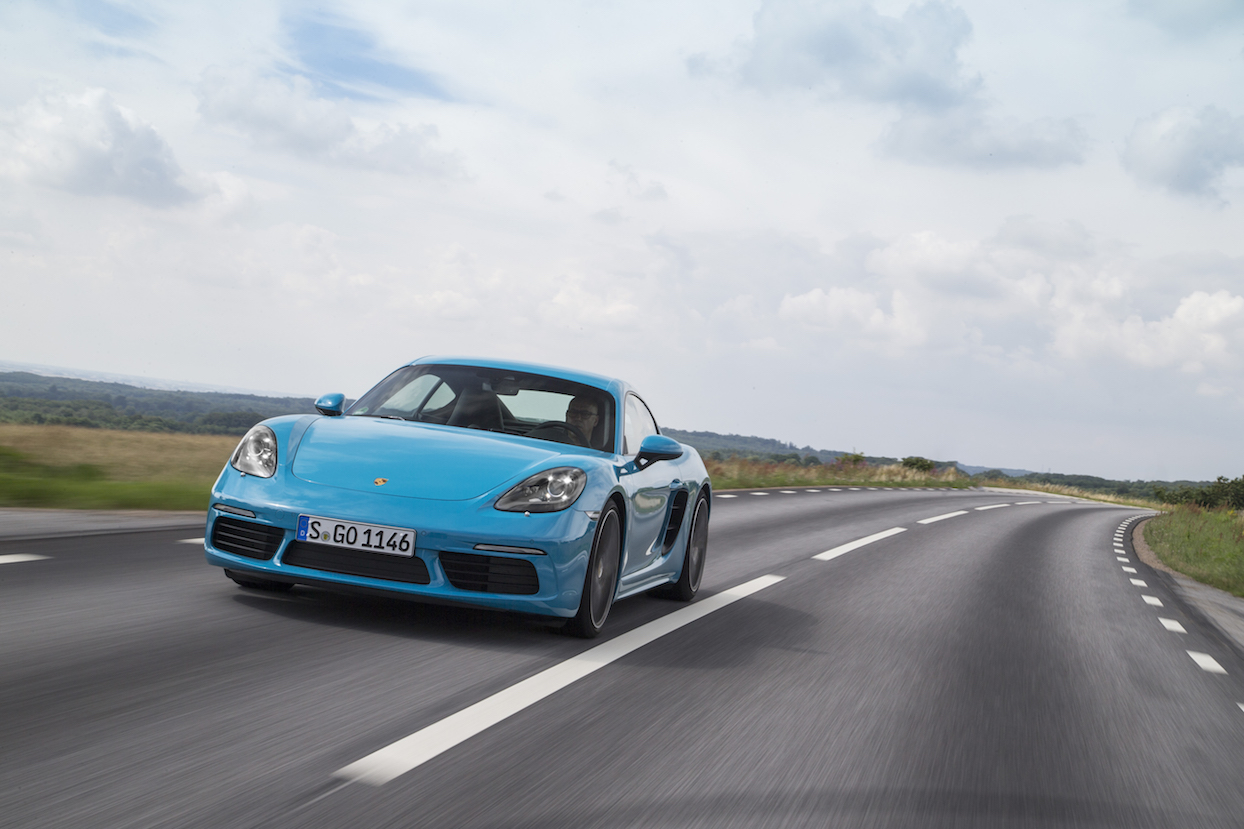 However, in a very split-personality kind of way, the 718 Cayman S is able to transform itself from a docile, comfortable coupe, to a raging, bellowing beast, the moment you peel-off the highway and hit that favourite stretch of back-road. This is where you'll discover where all the decades of R&D in chassis tuning, balance and power-delivery have paid off.
The 718 Cayman S, despite being uncannily comfortable during normal driving, is somehow able to turn itself into something that feels more track-biased than a road car. The way it is able to put the power down, and remain composed in the tightest corners, the way it's able to let the tail hang-out just enough to set up the next corner is unbelievable. PSM, despite being active, still allows a modicum of 'spirited-sideways' play, and will only intervene at the point where it reckons the driver has really 'lost it'.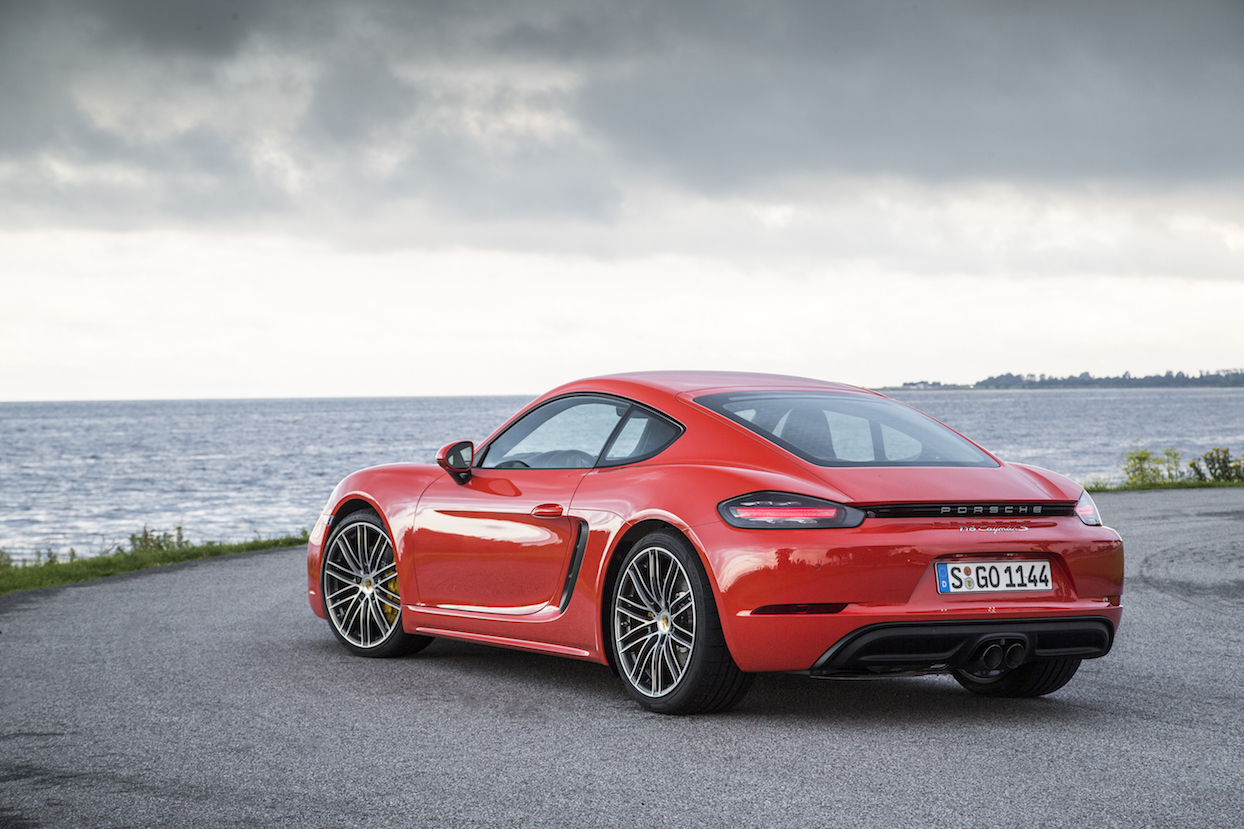 It even has a lateral G-force meter in the instrument cluster, but for the life of me I can't figure out why. If you're creating enough gees in a corner to be of any significance whatsoever, believe me, taking your eyes off the road to look at a small G-force meter is the last thing you wanna do. And besides, you'll pass-out from the centrifugal force long before achieving anything remotely bragworthy anyway…
These are just toys of course, like that muffler fun-button; add-ons to make the drive a bit more fun, and perhaps justify this cars' RM700,000 asking price. I love the fact that Porsche has dialled so much of this 'fun' into the 718 Cayman S, really. When it comes down to it, for cars like this in this segment of the market, and putting aside all brands, all categories, all on-the-road prices, et al, isn't that what it all boils down to? Fun. And just for fun, check out this video on the coolest cup-holders, ever…
So yeah, back to that question which started this article; one garage, one car. Your car, less than a mil. What would it be? It doesn't have to be this of course, but as an option to consider, the 718 Cayman S certainly ticks all the right boxes for that. Hope you like the videos! – Chris Wee.
VIDEO: Porsche 718 Cayman S driving impression, skip to the 7min mark, before that I talk about the recent Bikes on the Federal Highway issue…
VIDEO: Front view Porsche 718 Cayman S drive, skip to the 10min mark for the exterior walk-around…
VIDEO: Porsche 718 Cayman S engine sound at start-up from the cockpit…
Porsche 718 Cayman S Specifications: 718 Cayman S Spec Sheet
Porsche 718 Cayman S Full Manufacturer Details: PA_PM_718Cayman_EN
Porsche 718 Cayman & Cayman S Photo Gallery…