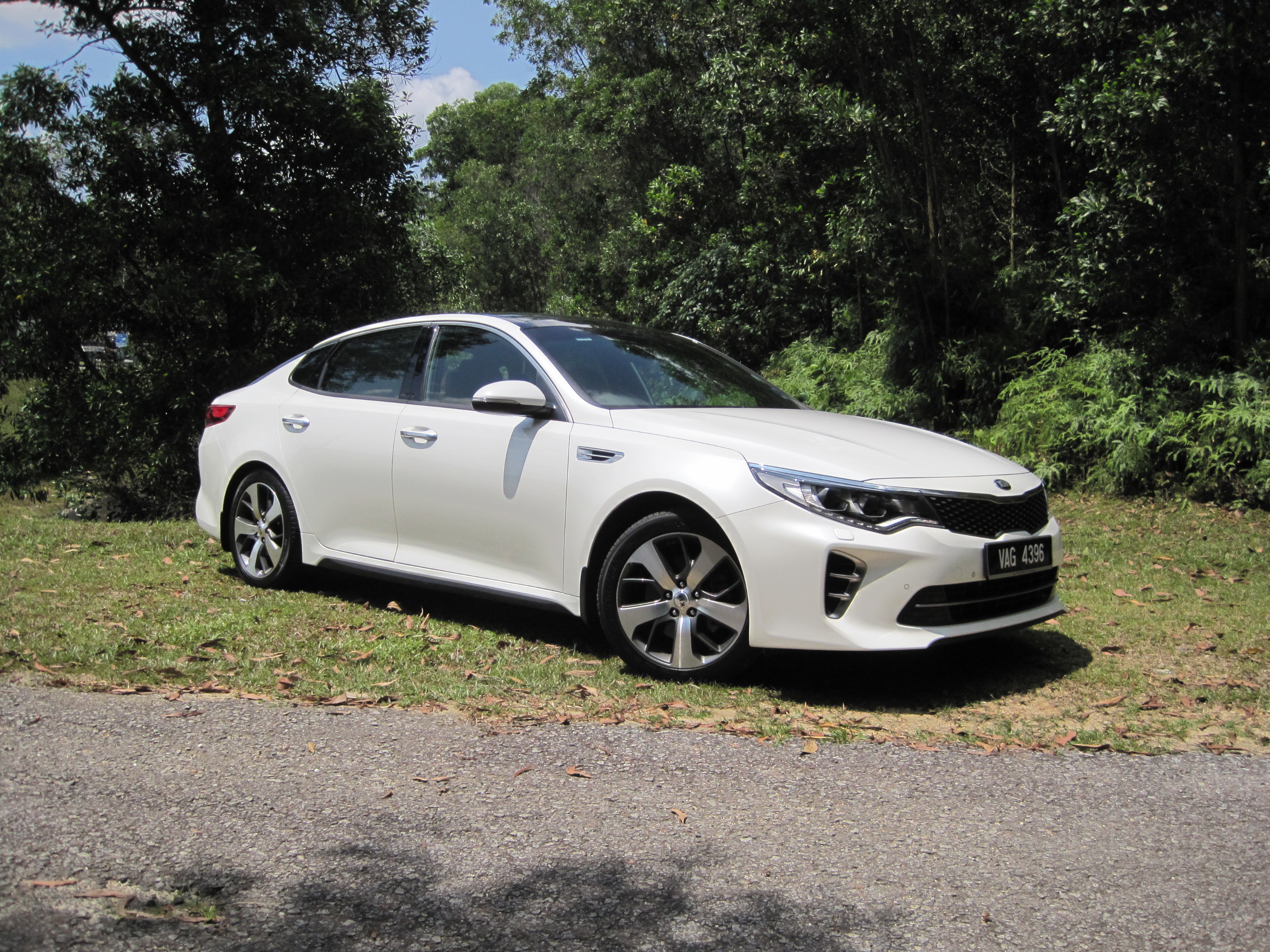 Would you believe that the Kia Optima GT has air-conditioned seats? Hard to imagine a car in this segment having such a feature, but I guess it came part and parcel in its CBU form, which also boasts a heated steering-wheel. No, really, I tried it, and it works…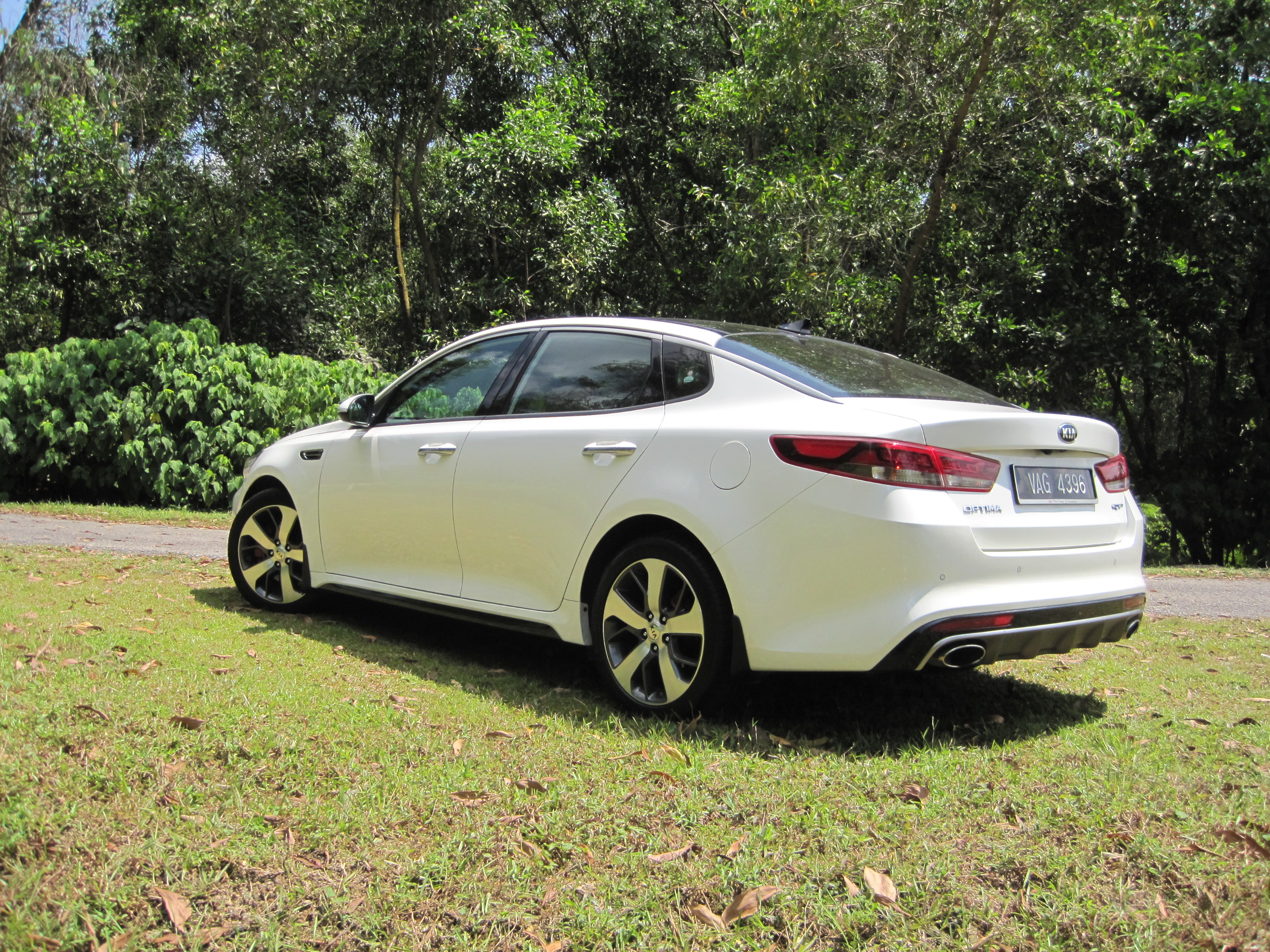 Now apart from the Kia Stinger, which we featured here taking on a Porsche and BMW, Kia isn't really a brand known for making exciting cars, I mean seriously, can you remember back in the year 2000 when Kia debuted the Optima looking like this?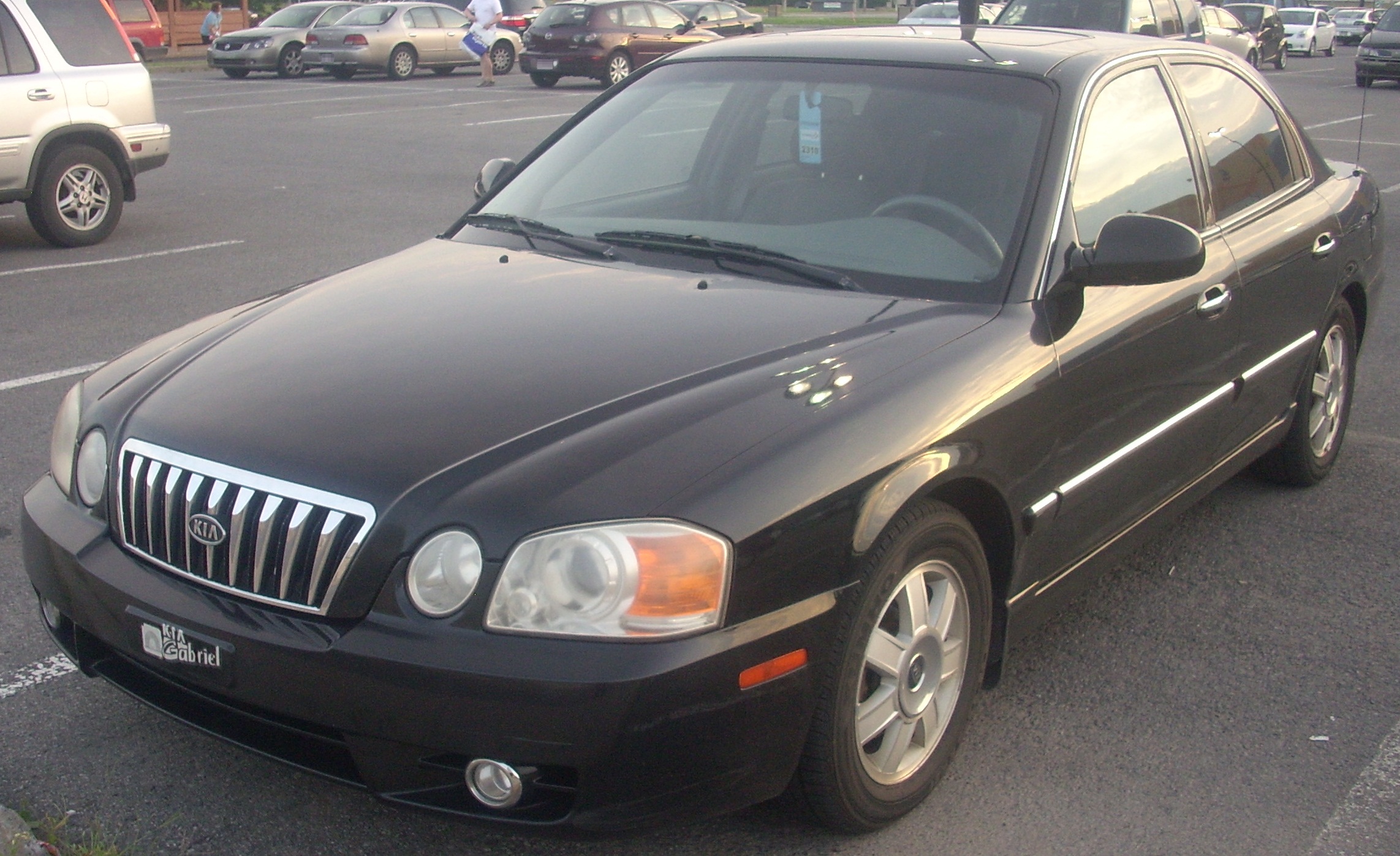 Fast-forward to 2018, and now it looks like this: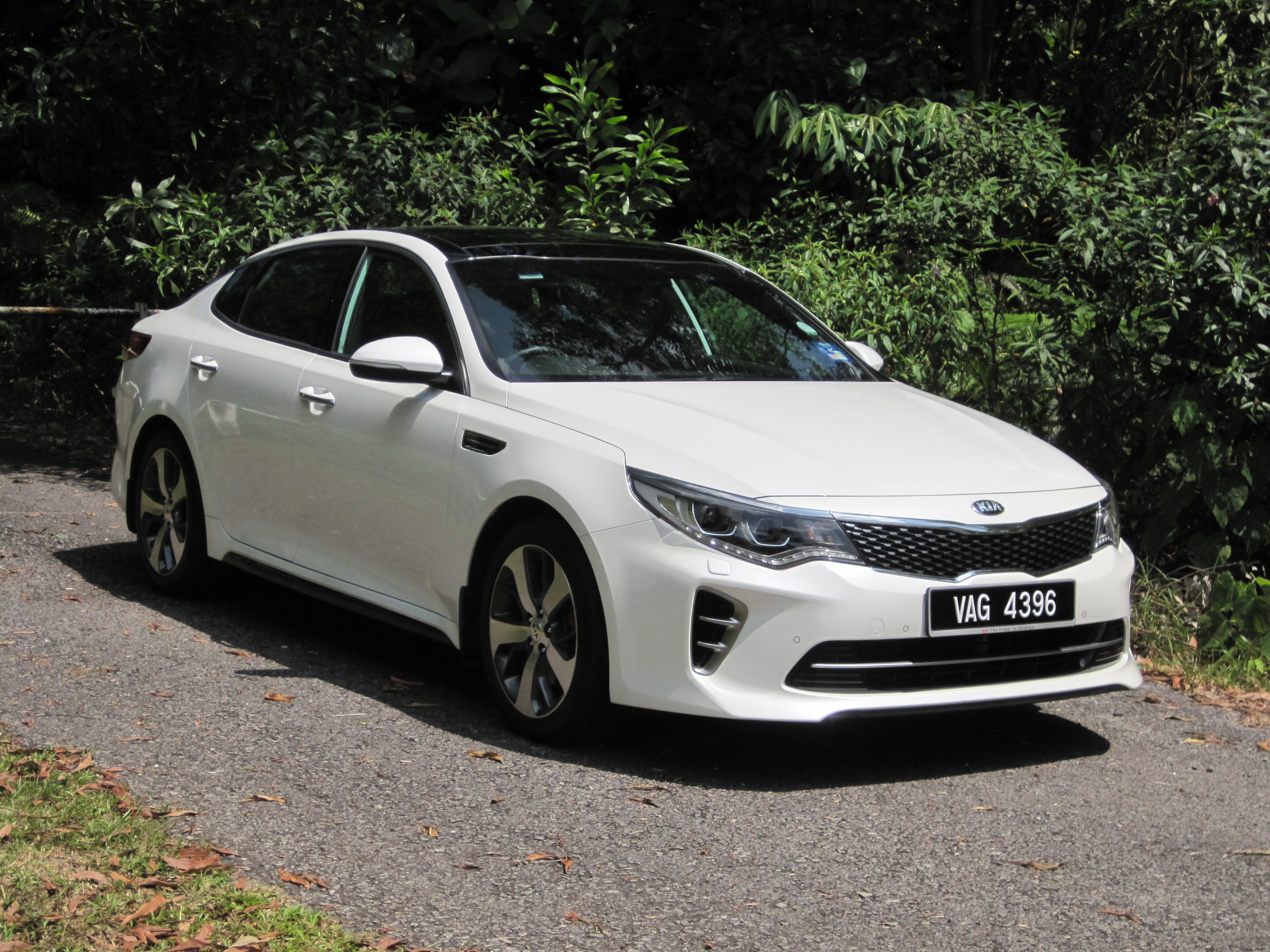 Quite an amazing transformation over the last couple of decades wouldn't you say? You can thank Peter Schreyer for that. But you know what, it's not just in the way the car looks that's mind-blowing, it's the whole package really…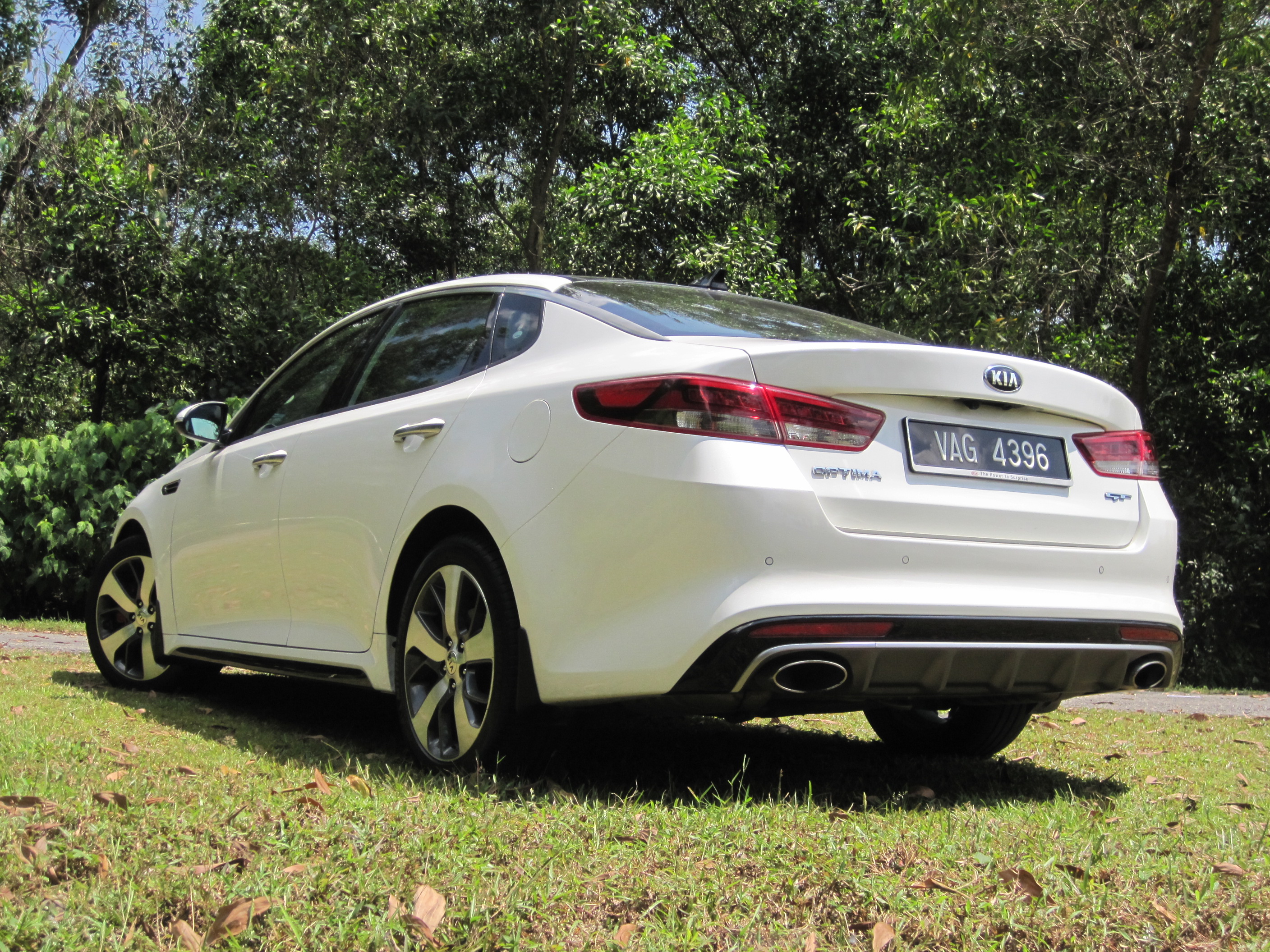 Powering the Optima GT is a 2.0-litre turbocharged gasoline direct-injection engine (T-GDI) with three drive-modes (Normal, Eco & Sport) that churns out a whopping 252bhp and 350Nm of torque, sent to the front wheels via a torque-converter 6-speed auto-tranny with paddle-shifts. This allows the Optima GT to complete the 0-100kmh sprint in 7.4sec.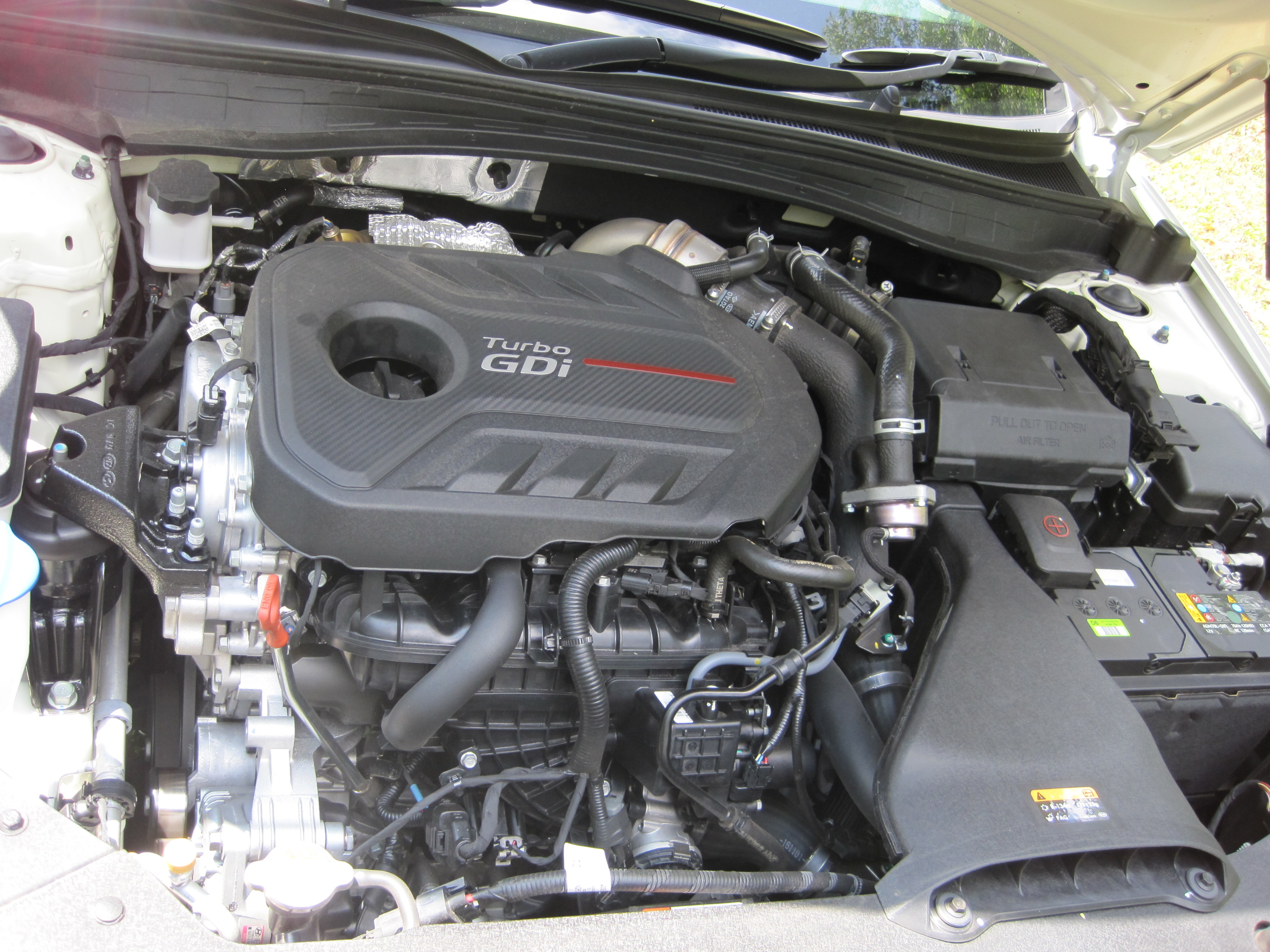 The icing on the cake though, is the 'manufactured' engine note, that comes off sounding more like an old-school burbling V8 than an in-line four. This raspy and rumbling sound, clearly audible from the cabin, can be suppressed by selecting the 'Eco' drive-mode, but becomes even more pronounced when 'Sport' mode is selected.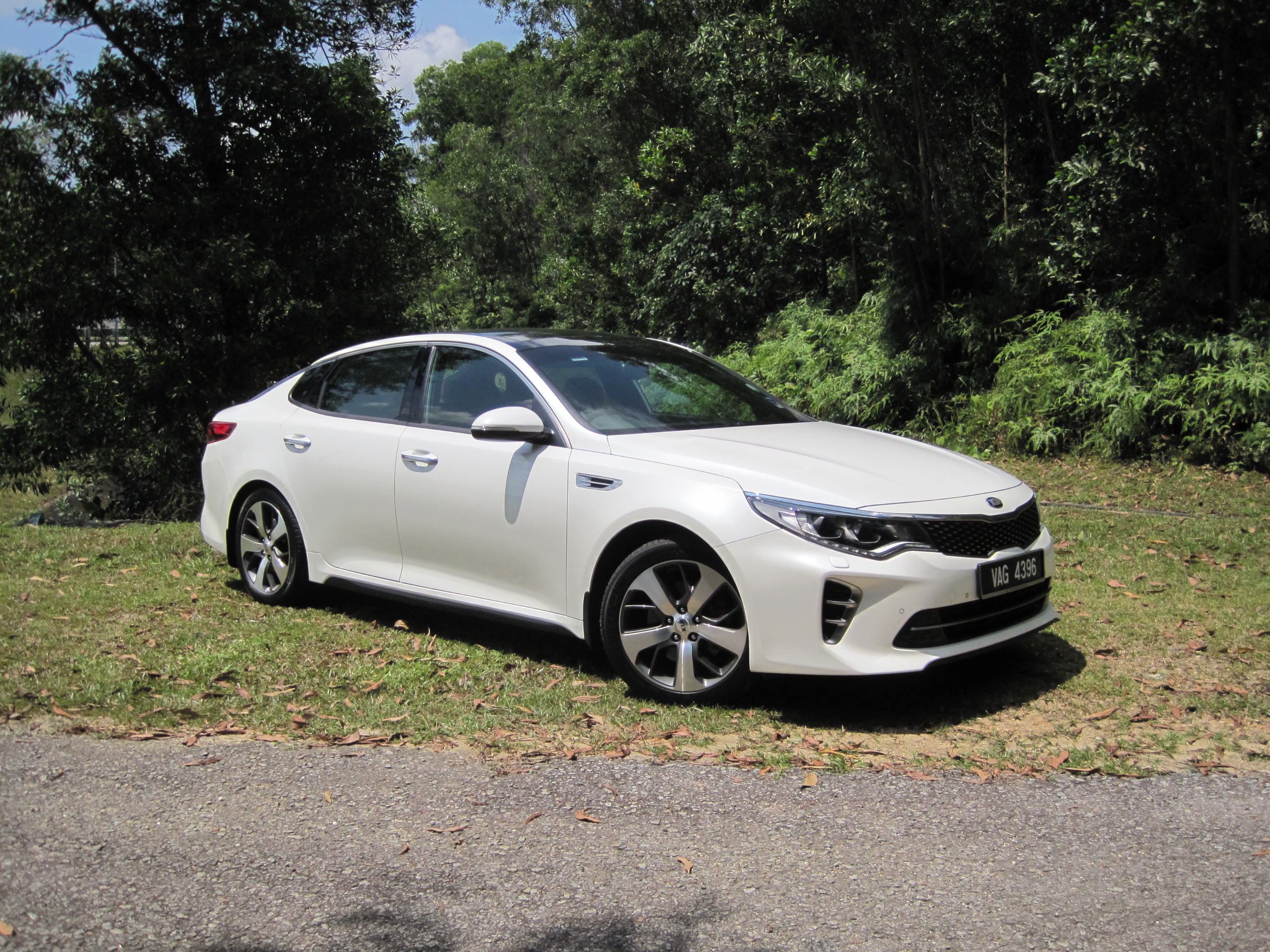 It's a brilliant car to drive, and here's a short video of my take on it:
Perhaps the only downside to this car is its price tag. Coming in at around RM175,000 on the road without insurance, it falls squarely in Teana, Camry and Accord territory, and those 3 have dominated D-seg sales for the longest time haven't they? Rhetorical question.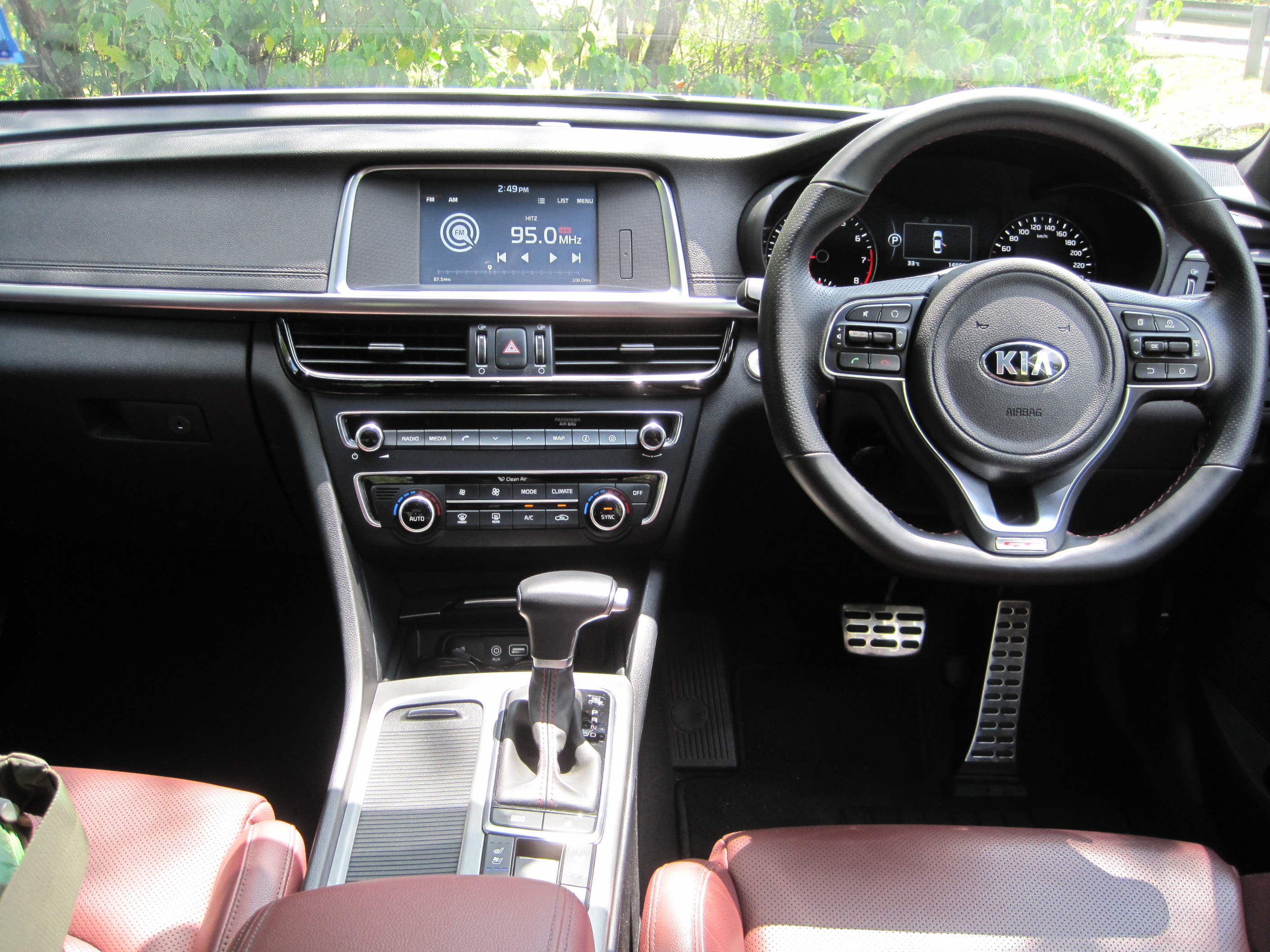 The funny thing is though, I reckon Kia knew this full well; I mean who wouldn't know the market they're trying to penetrate right? And yet, here it is, the Optima GT. It's a lot of money to pay for an Optima, or even a Kia for that matter, a brand that has nowhere near the presence and steadfast-solid reputation of the aforementioned Big Three.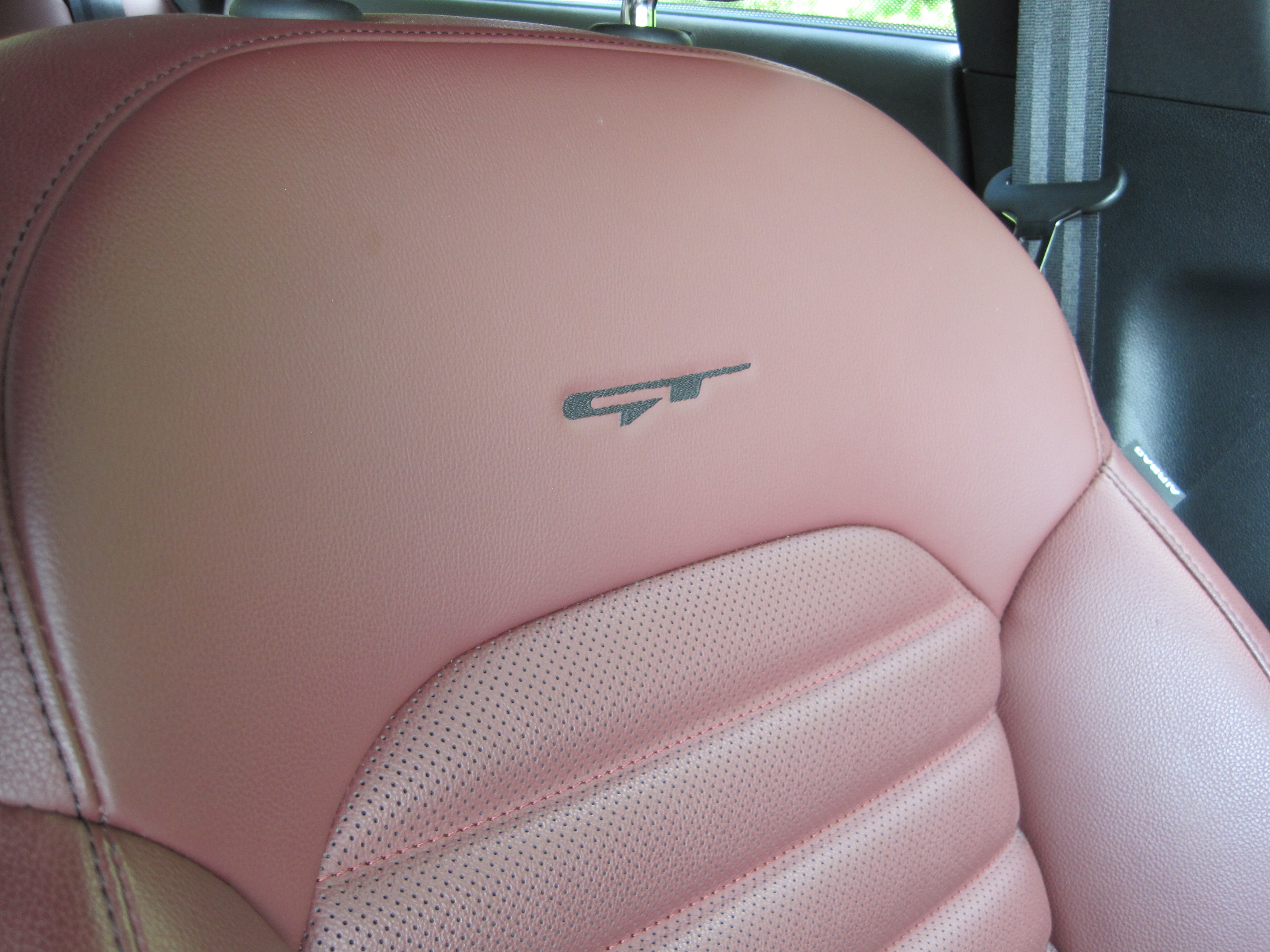 But maybe it's exactly that bravado, that unabashed gall to even think of taking on the Big Three that sets this car apart from the rest. It had to be different, and it is. Unapologetically so.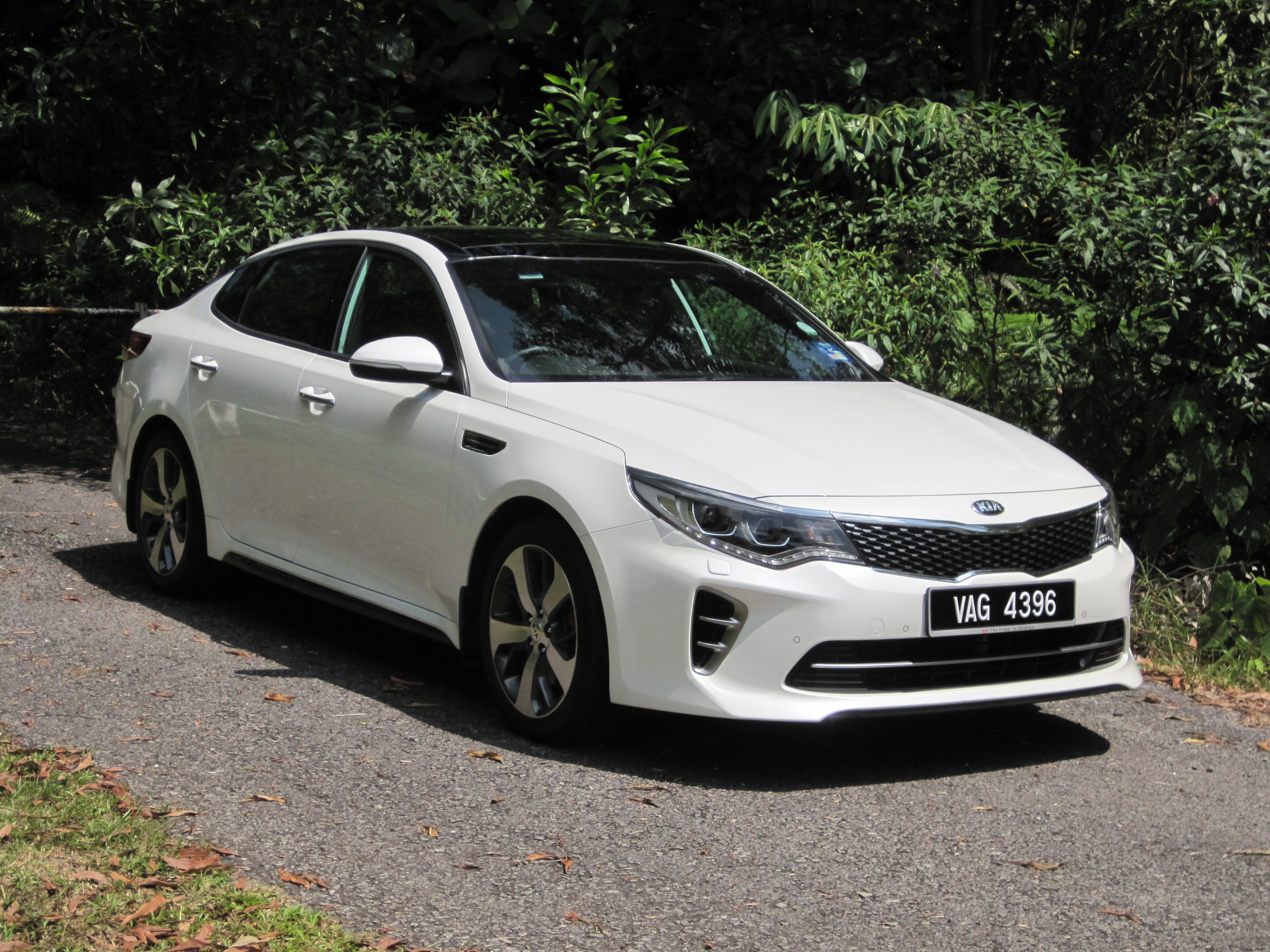 There's no denying it looks very good, but it also goes really well and offers the kind of NVH suppression that's right up there with the best of them. And it also has the plus point of being absolutely, unbelievably bonkers when it comes to sheer power.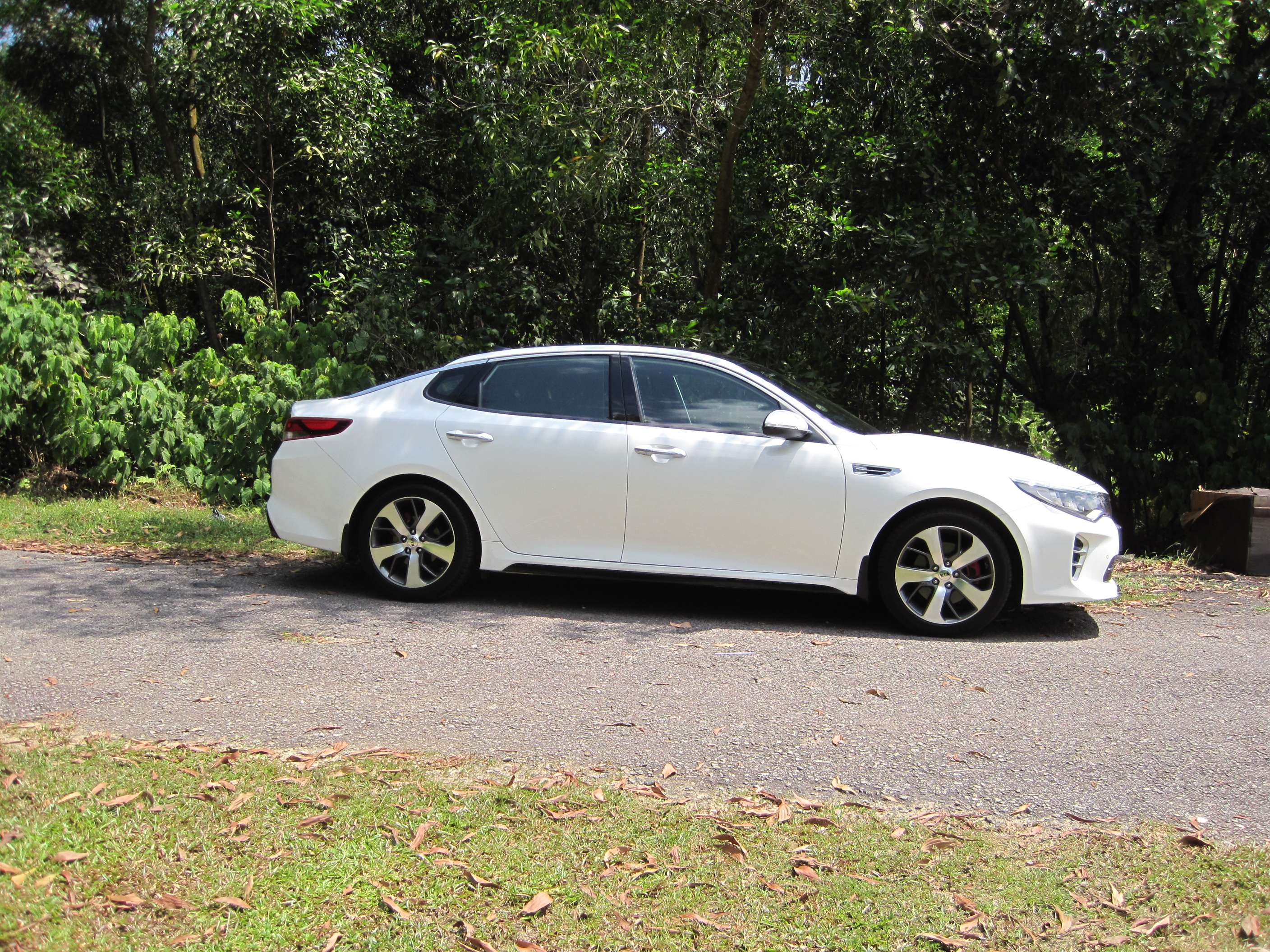 I doubt it'll sell in vast numbers, and maybe it shouldn't, for it's own sake.
Being exclusive and brilliantly, unabashedly different in a segment that's bordering on staid, the Kia Optima GT certainly stands out head and shoulders above the rest. – Chris Wee.
Kia Optima GT 2.0 T-GDI Photo Gallery…