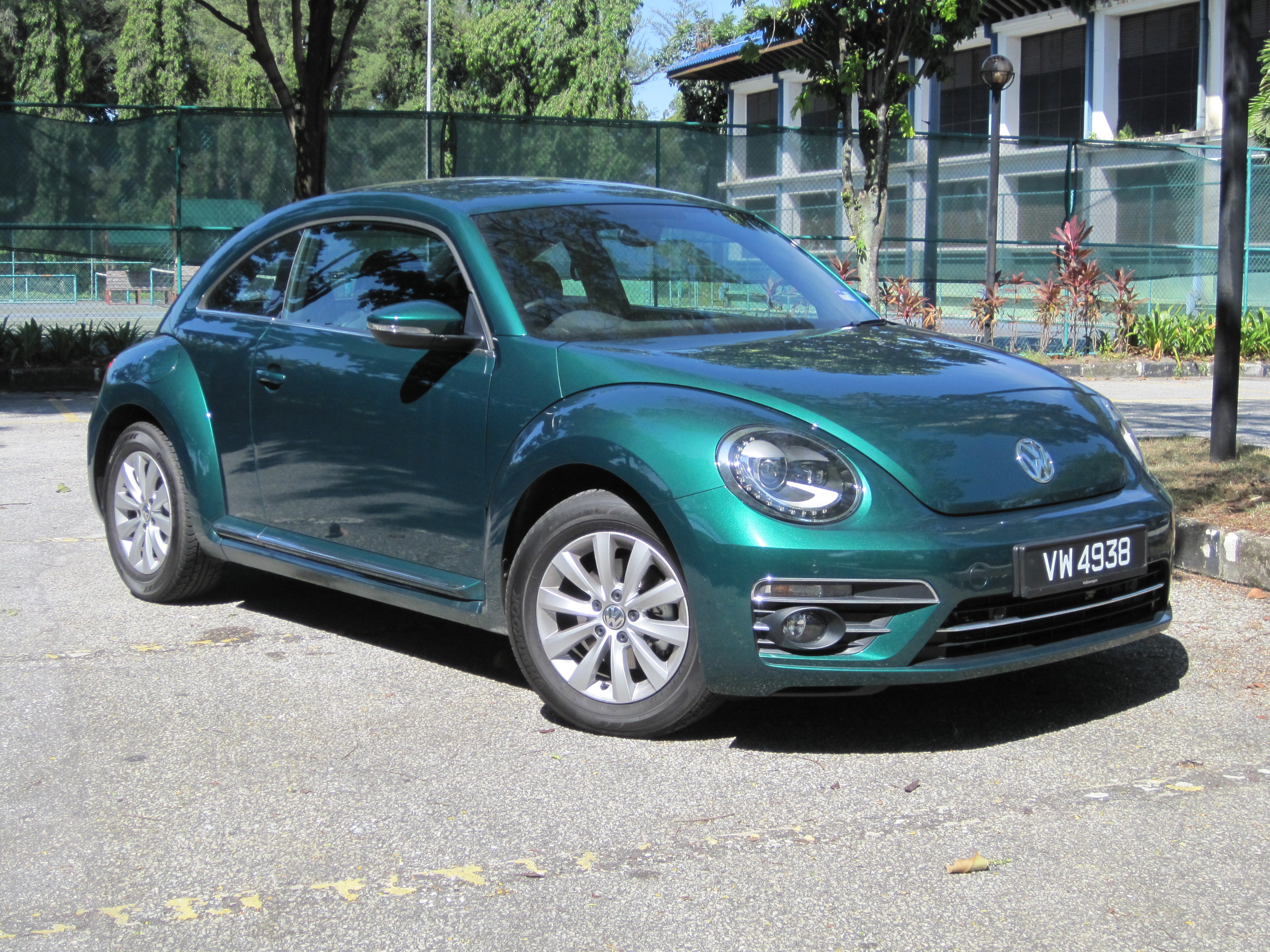 You know the hard part about this job is not doing it, because with practice it becomes almost second nature. We're not born to do this job though, nobody is, it all stems from passion for anything and everything automotive, short of a ride-on lawnmower. But I'd have a go at that too if given the chance…
No, the hard part of this job is returning the review cars that we reeeeeally liked. In fact some of us motoring scribes have even gone as far as to buy the cars we liked reviewing so much; yes, it happens more often than you'd imagine. The Mazda3 hatch was one such car, I think there were at least 4 who bought this car after reviewing it for their respective publications / websites. For me it's only happened once in my career, with the Proton Satria GTI.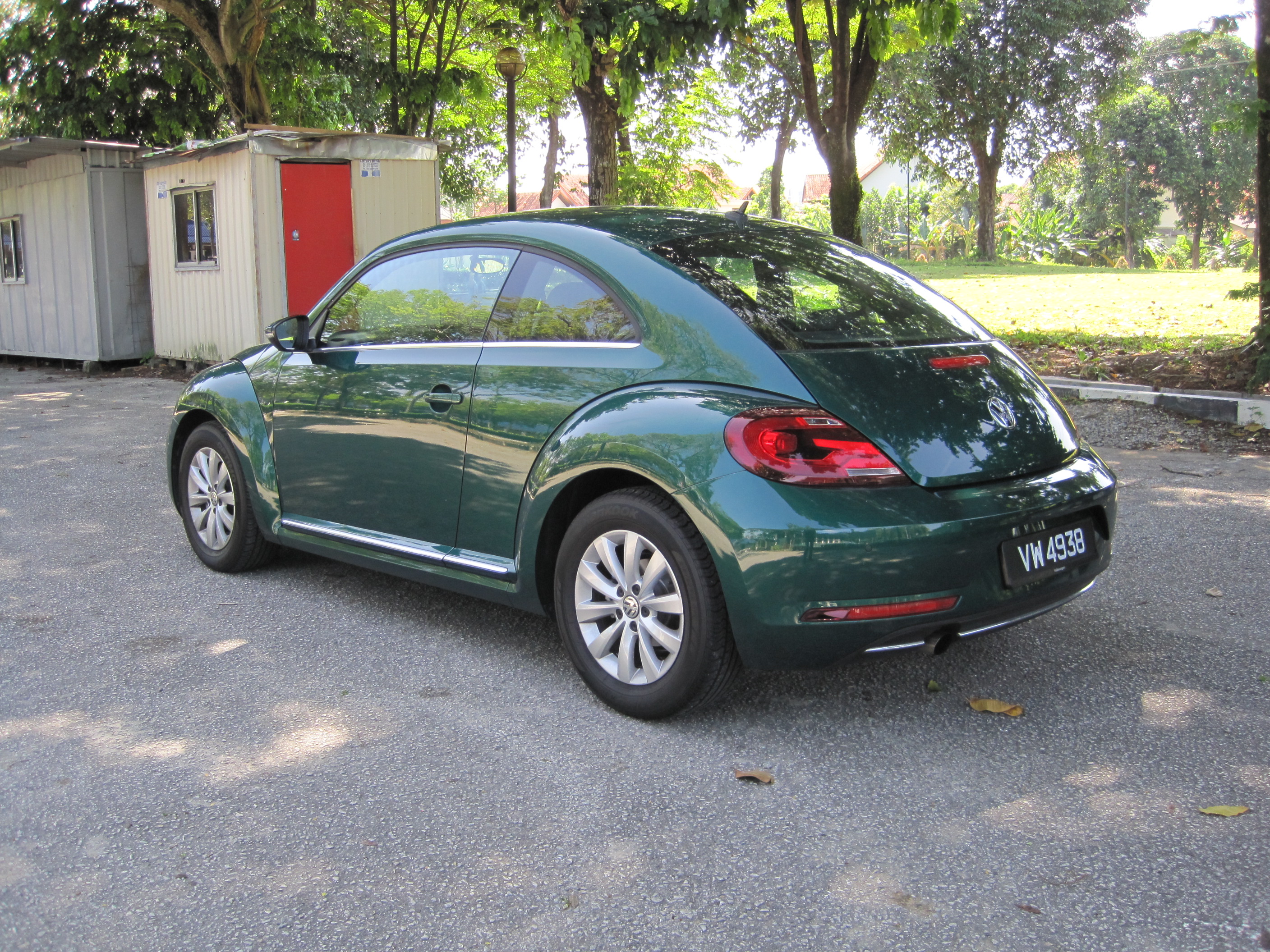 Well in that respect then, so is this, the VW Beetle Sport 1.2 TSI. Now anyone who knows me, knows very well that I'm more into retro, classic and old-school type cars as a personal choice, seeing as how my daily-runner is a car that's older than 80% of you reading this, and comes from a time when this laptop I'm hacking away on didn't even exist yet. Heck, websites didn't exist yet. And the thing is, I've never been into Beetles. Ever. The Beatles yes, but Beetles, no.
I won't deny though, that the allure and appeal of the Beetle, now spanning 80 years (yes, eighty!) has never really waned. From the early models (above) to this latest one, there have always been followers for this most iconic of cars.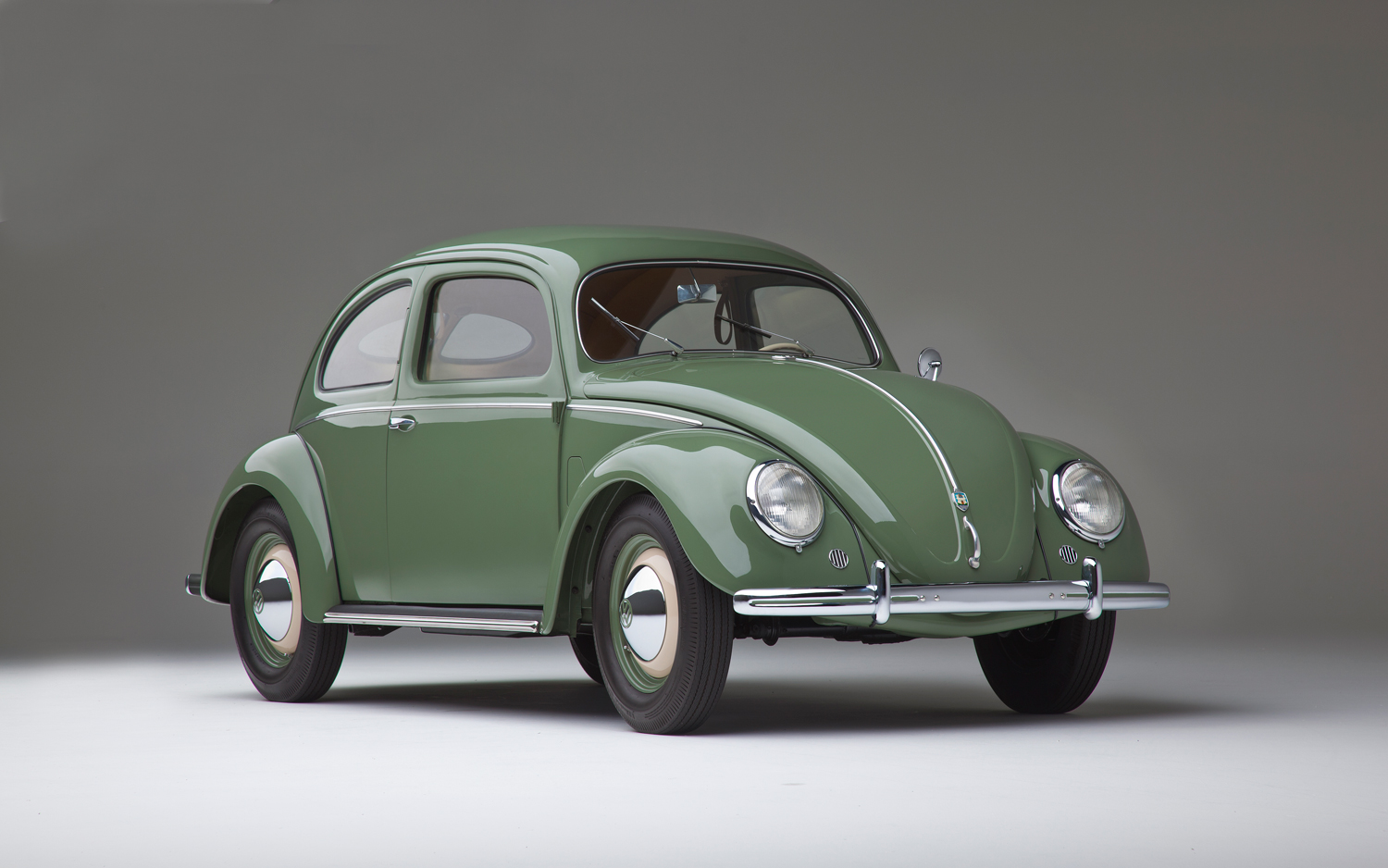 So iconic that in the span of eight decades, its external design (above) hasn't really evolved that much, except maybe to become more streamlined, sophisticated, sporty and pedestrian friendly. Oh, and metallic paint of course. Also, I doubt this new one floats…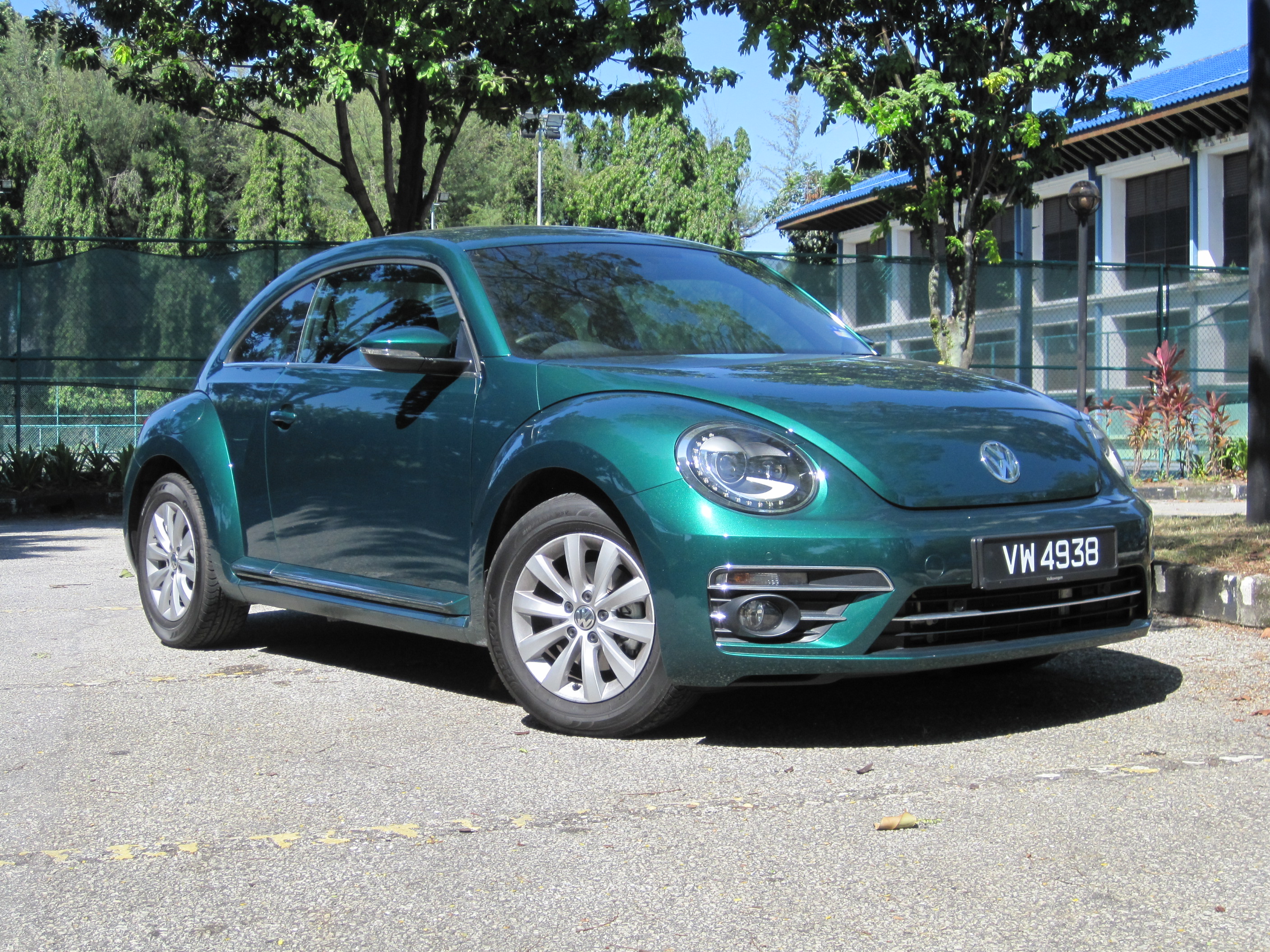 It still sports 'round-eyes' and almost comically exaggerated wheel-arches, just like the original, and even pays homage to the latter on the inside, where the whole dashboard is colour coded to the exterior. Even the additional glove-box (below) is a direct copy of the one found in the classic Beetle. Epic.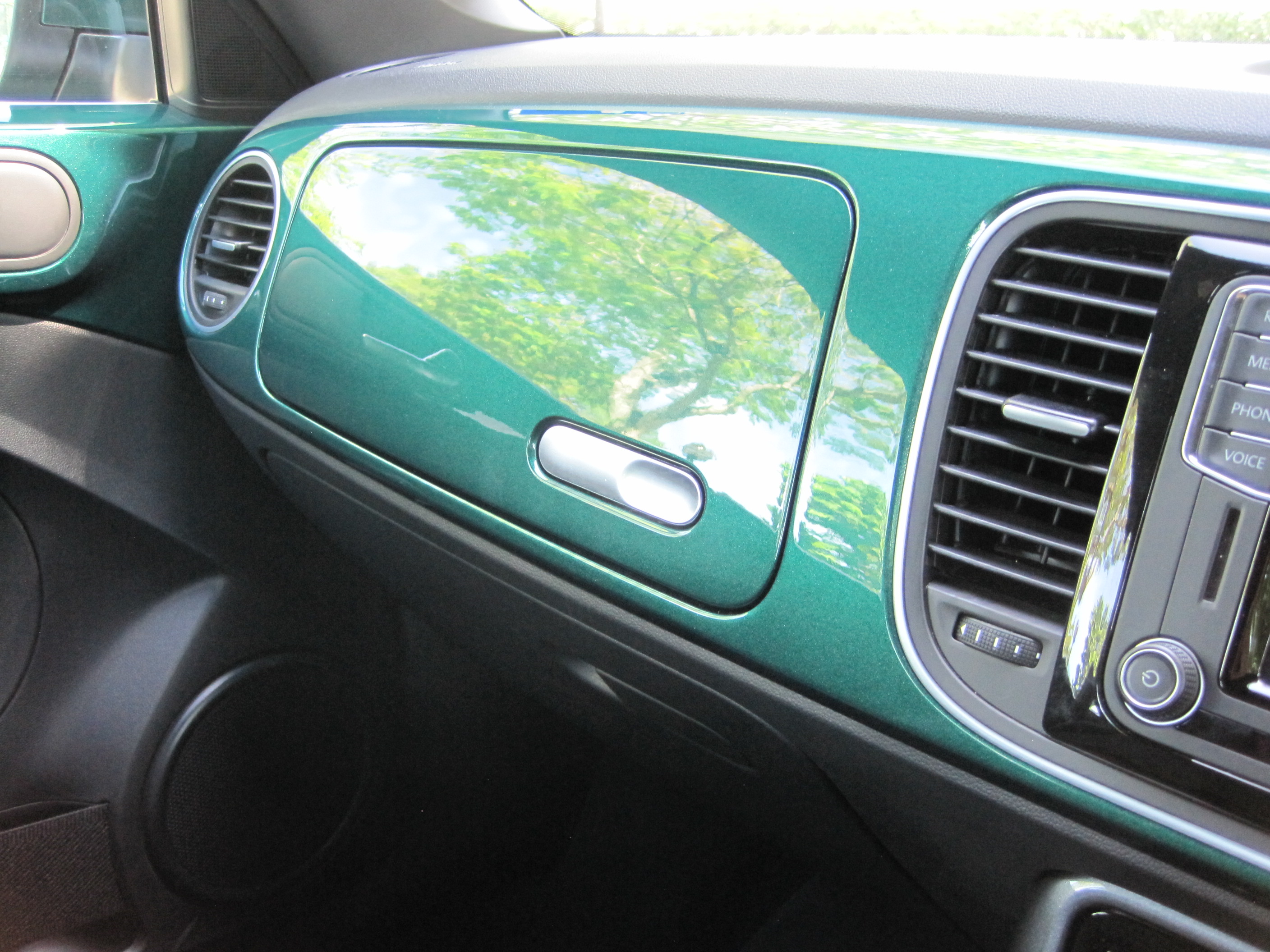 It's kinda hard to not like something as cool as this. But the similarities with its forefather pretty much end there, because under this new Beetle's hood is an engine, and the boot this time is conventionally at the back. Speaking of engines, the Beetle Sport is powered by a 1.2-litre turbocharged (TSI) 4-cyl engine capable of 105Ps and 175Nm of torque, mated to a 7-speed DSG with paddle-shifts.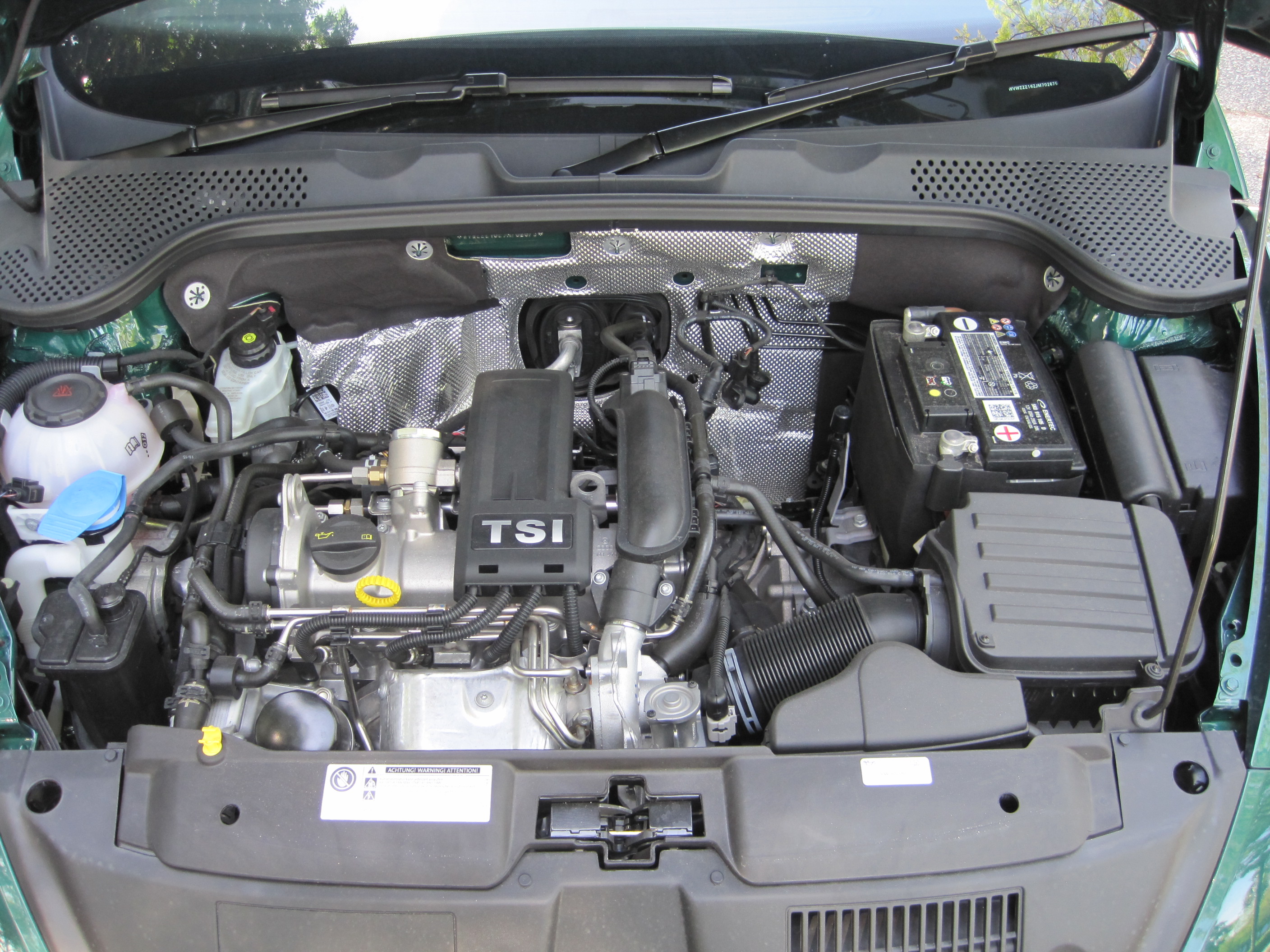 Earth-shattering figures these aren't, and well, maybe they're not supposed to be, since this isn't a Beetle RSI, remember that? Let's sidetrack: Behold the maddest production Beetle ever….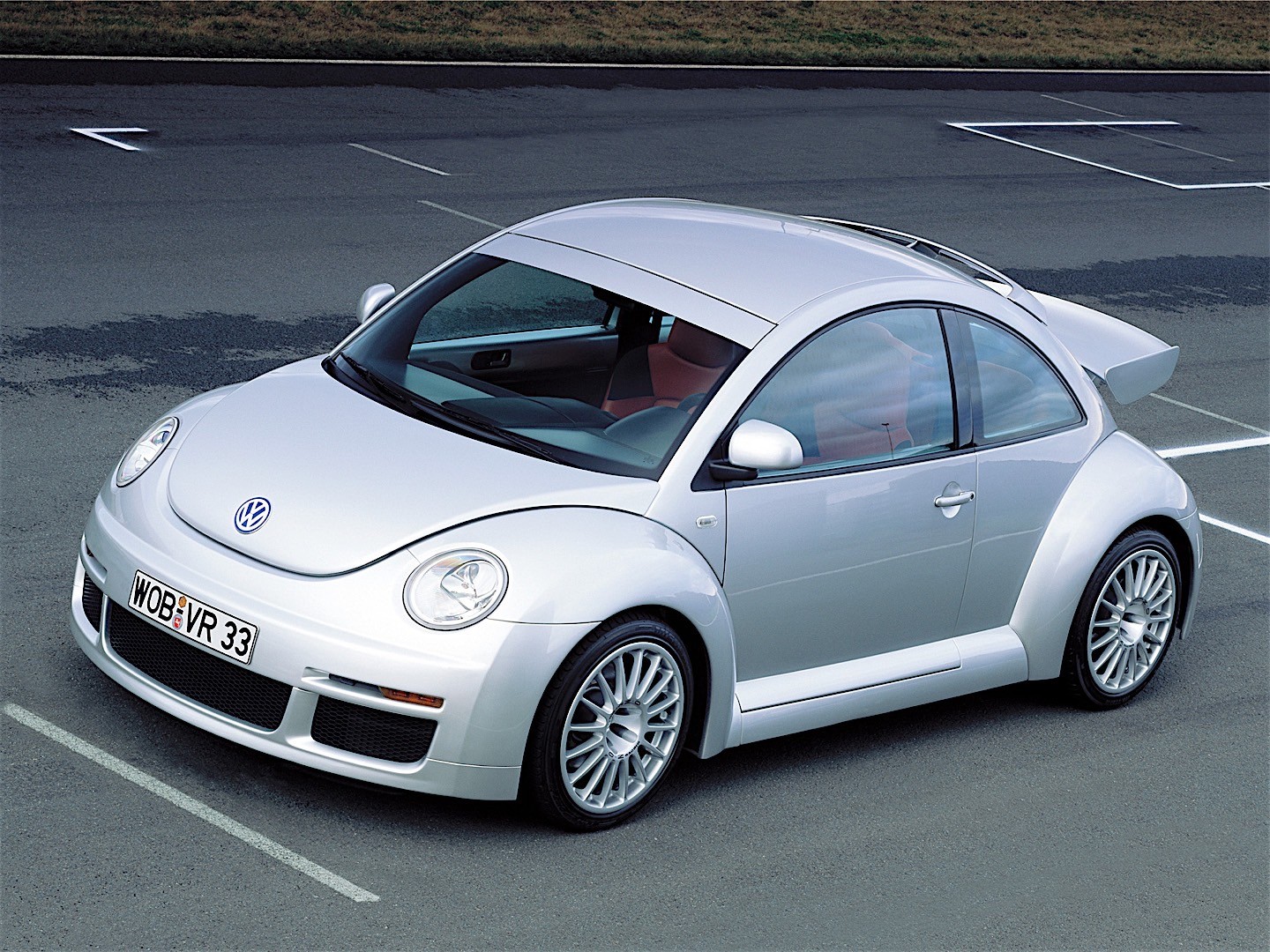 The VW Beetle RSI was limited to only 250 units, and since it was a special edition of the vehicle, the Beetle RSI came with a 3.2 liter, 24-valve V6 engine which could produce 220bhp at 6200 rpm. (Photo & Text from AutoEvolution)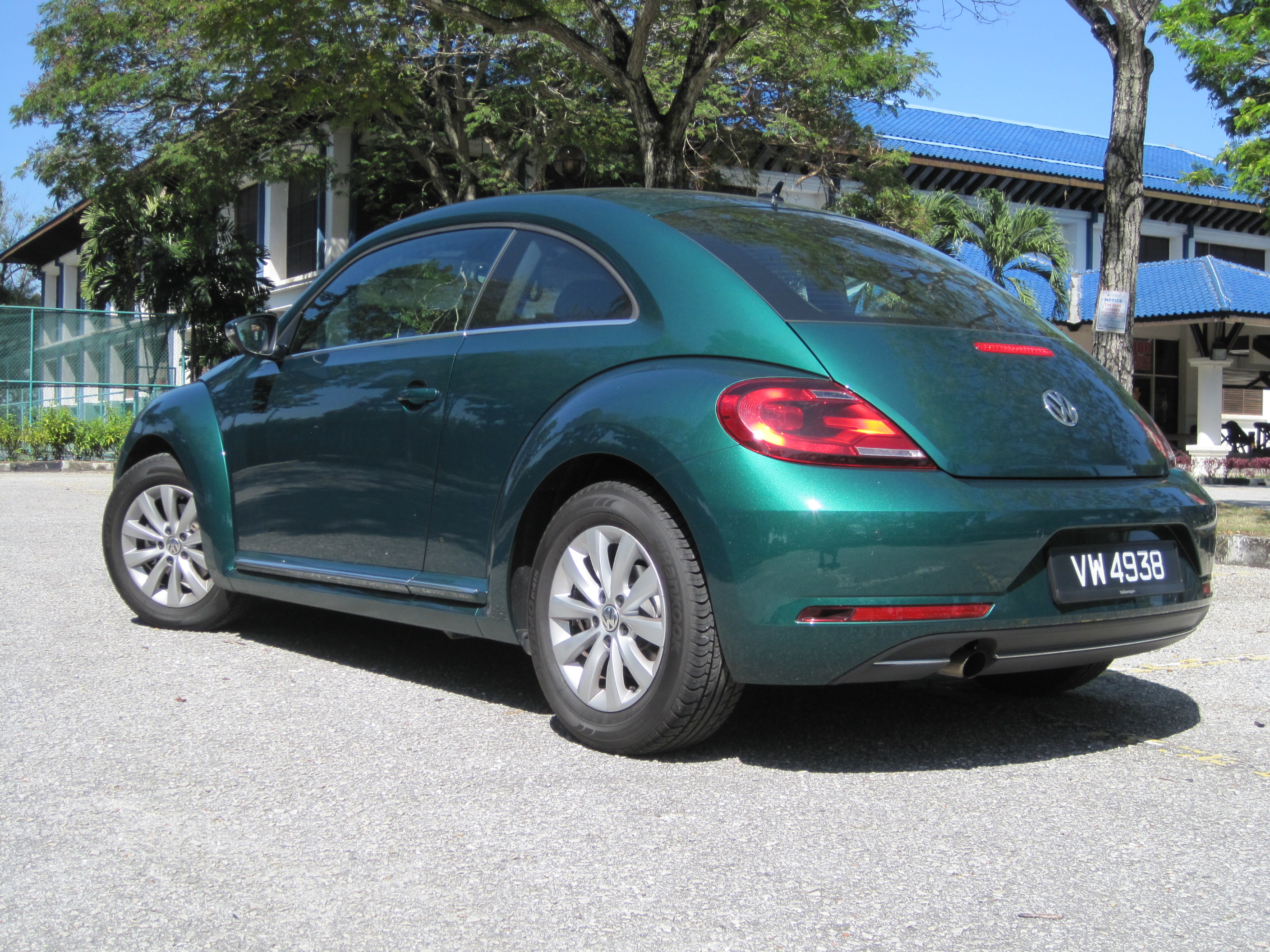 This Beetle Sport though has nowhere near that kind of oomph, but in all fairness, it shouldn't anyway. There's a bit of turbo-lag during initial acceleration, but once that turbine spools up, this little fella becomes pretty sprightly. It cruises into triple-digit speeds fairly quickly if given the beans, and of course being a VW, chassis-rigidity and NVH are right up there with the best of them.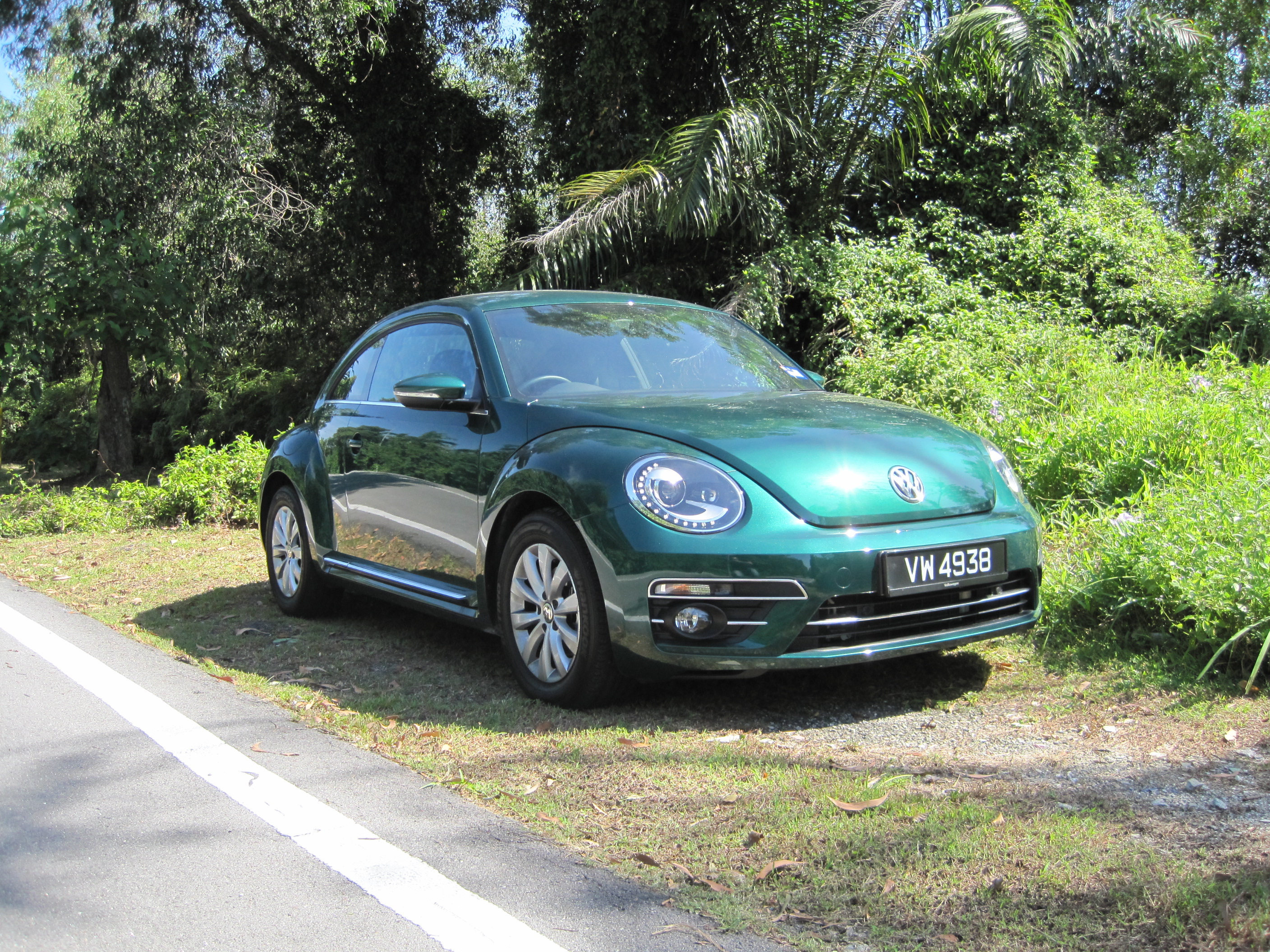 There isn't much room in the back for passengers, especially with me at the wheel, but surprisingly, the boot is huge for a car in this class (see gallery). One big gripe I had though is the position of the seat-belt anchors. Because this car is a 2-door, you'll notice that the B-pillars (below) are much further back than they would be in a 4-door car, so even at 6'2″ and my driving position, I was having a hard time reaching back for the seat belt, located on the aforementioned B-pillar. I can only imagine how difficult it would be for more petite drivers.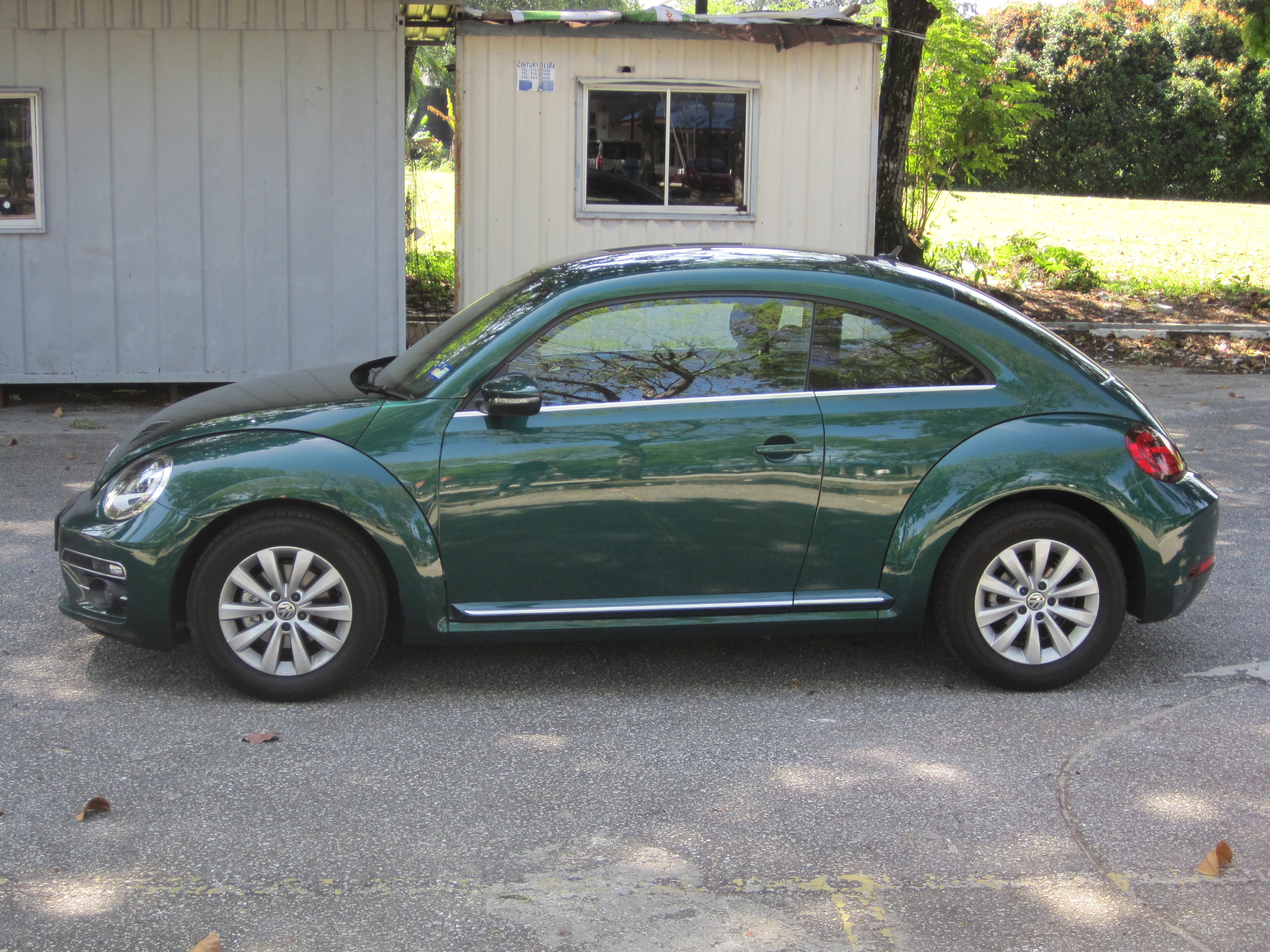 I use the word 'petite' because throughout my time with the Beetle Sport, it only seemed to be the fairer-sex who were taking an active interest in checking out the car. Unless of course it was me they were checking out… no, I don't think so. Really.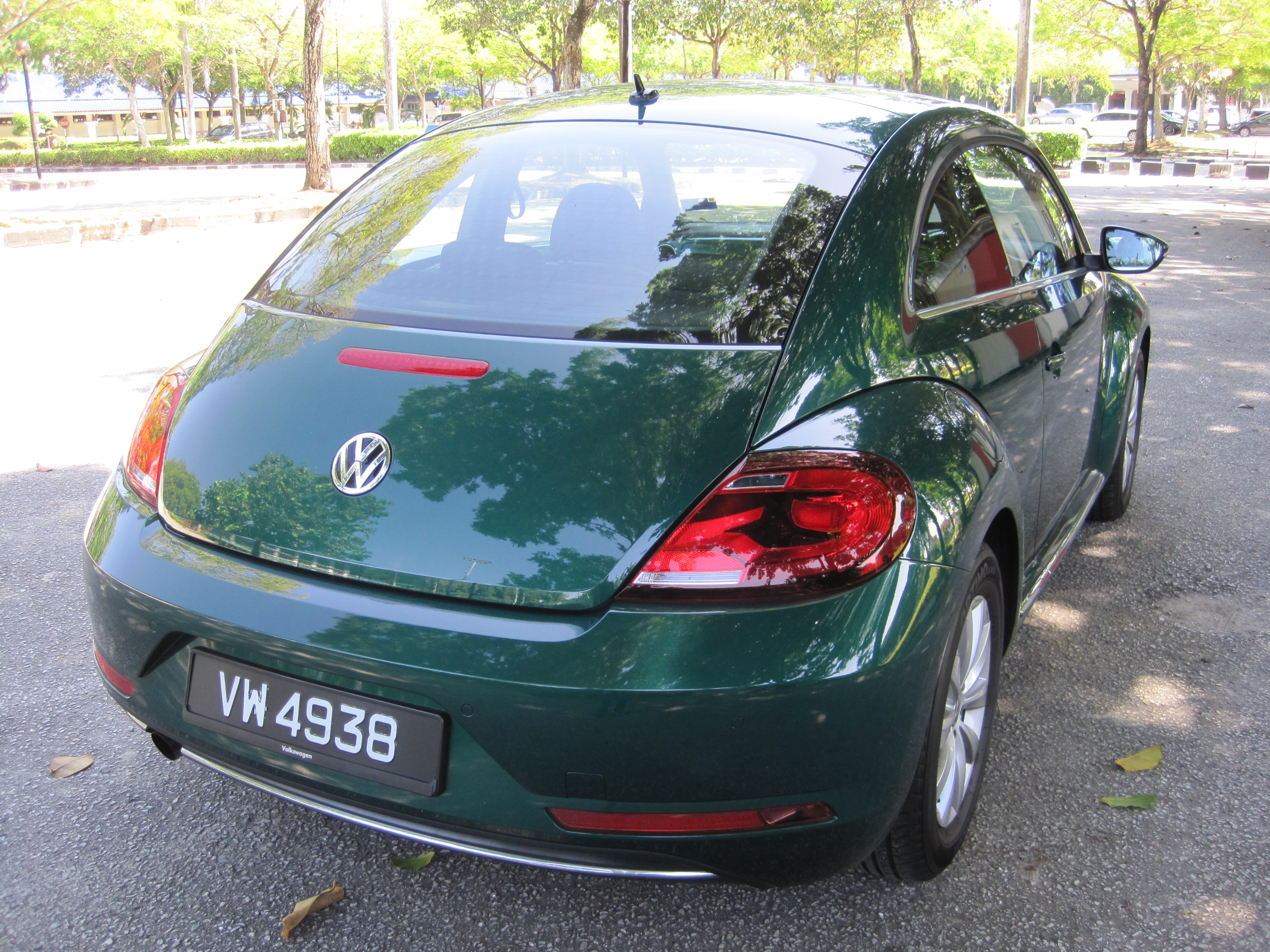 Another issue I had with the Beetle was the ridiculously large rear blind-spot created by the huge C-pillar (above & below). It looks great styling-wise, affording the Beetle a chunky swept-back coupe-ish look, but from the inside, I nearly reversed into a fork-lift which managed to hide perfectly in the said gargantuan blind-spot. So yeah, craning your neck to have a look-around before reversing is a must, and thankfully the Beetle Sport does have parking/proximity sensors to assist.
(For the full spec & price list, click this: vw-modelspecsheet-beetle-wm or click this link)
These are minor gripes though, because when it comes to actual driving, the Beetle Sport is every bit as fun as the original promised to be so many decades ago. It feels light and agile, spirited even. It feels like it wants to take the longer route, and because it's so much fun to pootle around in, you will find yourself indeed taking that longer route to get somewhere, just so you can drive this thing more.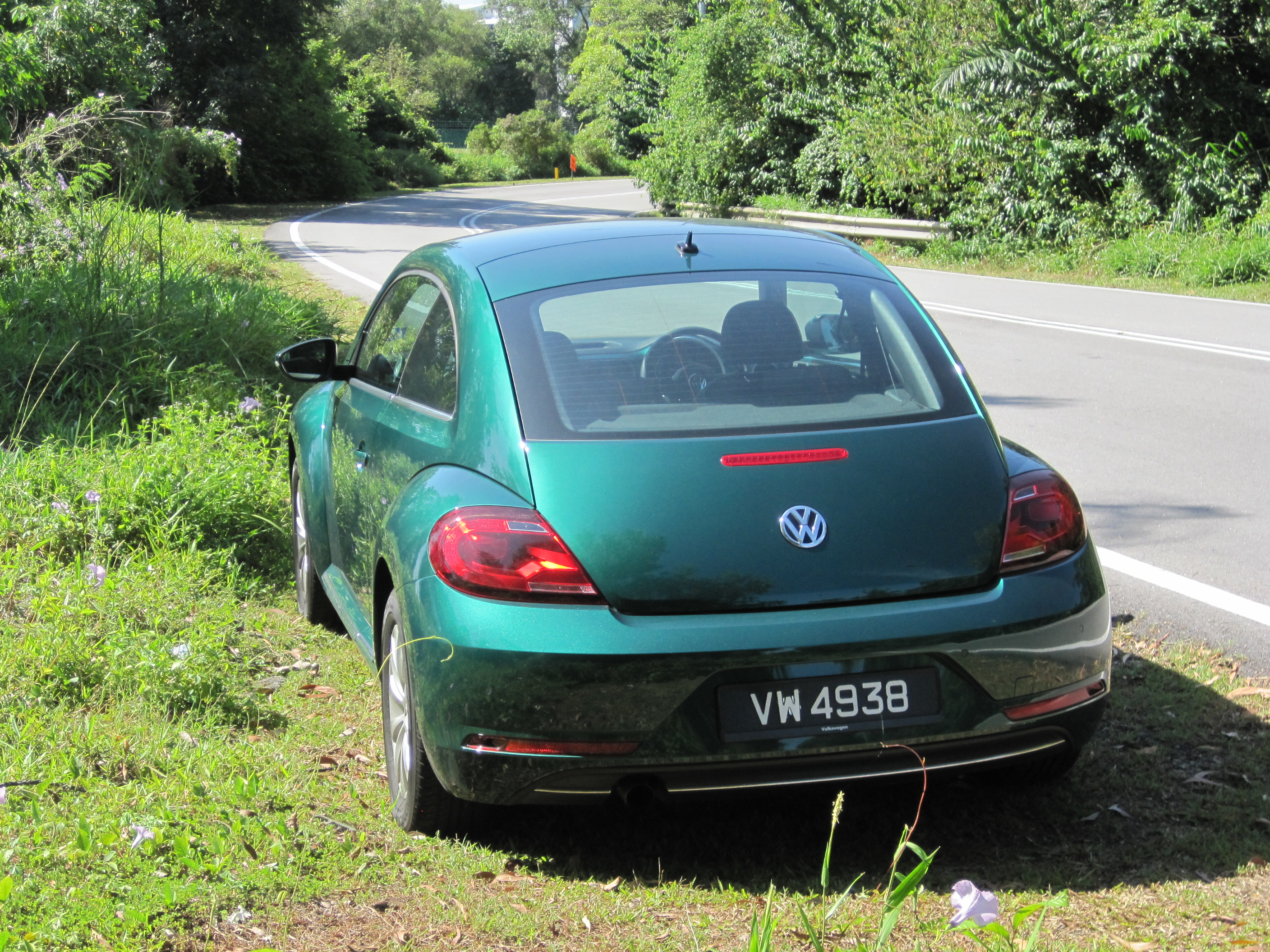 The Beetle Sport warrants me to use a term I coined a while ago, when it came to describing the Mazda MX-5. I called it a 'happy car'. Weird right? But that's what it was. It was the kind of car that makes you happy to drive, the kind of car that makes you want to drive it just for the hell of it. That's exactly what this Beetle Sport does too. It even makes you feel happy just walking up to it…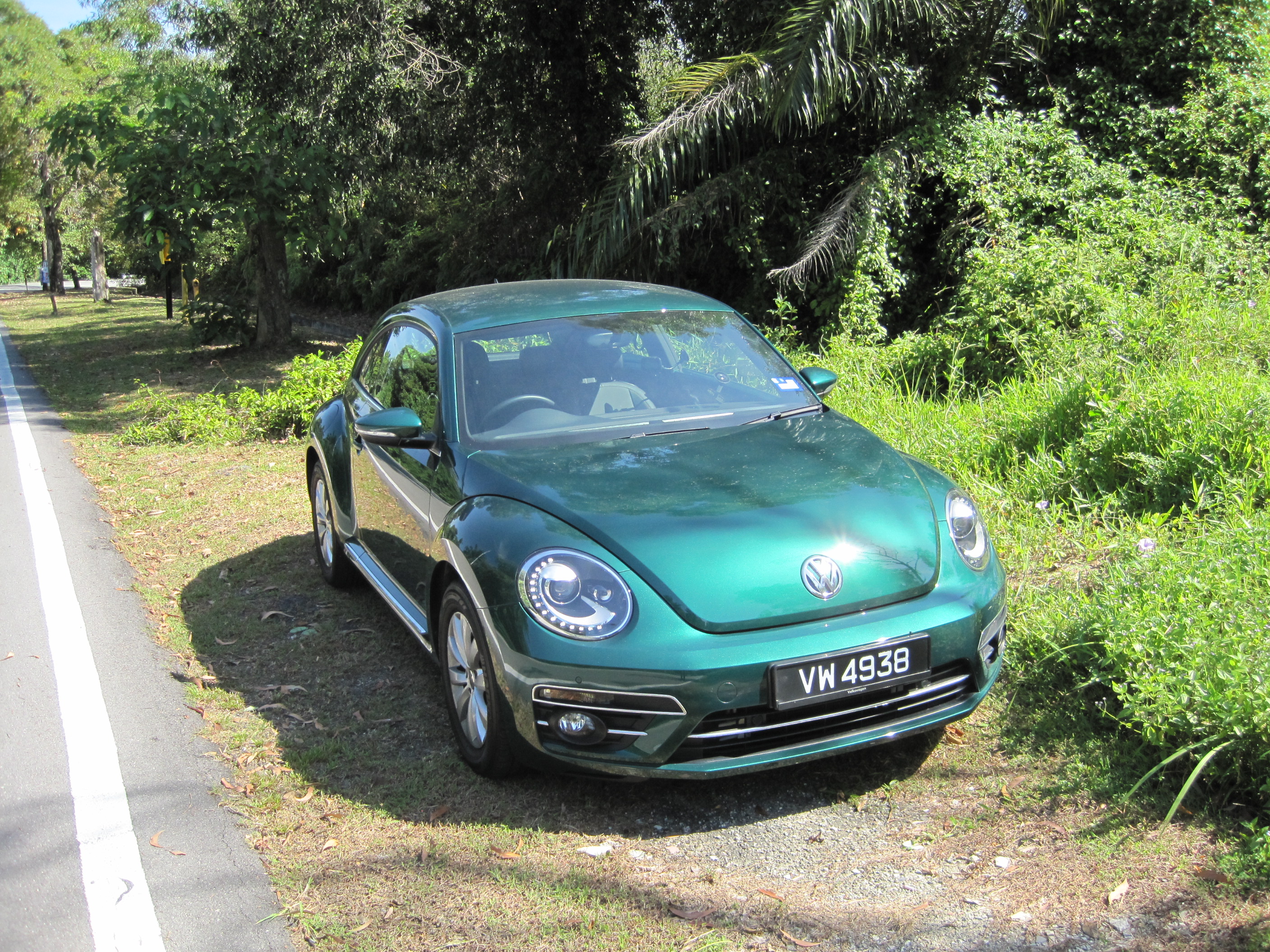 Priced at RM147,888 (NSP) it's by no means cheap, but then again, what price can you really put on something that makes you happy just seeing it parked in your porch? Heck, if this thing was a convertible, it would be perfect. – Chris Wee.
VW Beetle Sport 1.2 TSI Photo Gallery…