When all you don't like about a bike are its awkwardly long-in-stalk mirrors, you just know you're in a heap of trouble… and boy was I ever. You see, not too long ago I owned a Kawasaki Zephyr 750 (below), and it was one of the best bikes I'd ever owned up till that point in time…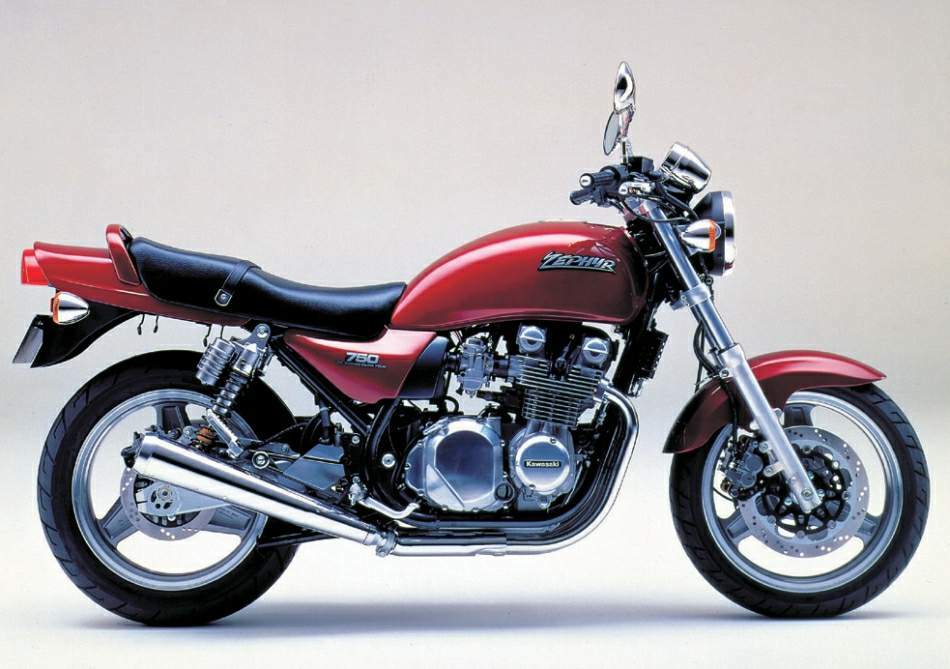 Surprisingly though, Kawasaki themselves seem to have forgotten about the Zephyr, (then) available in both 750cc and 1100cc guise, the latter being one of the first modern production bikes to feature twin-spark technology – eight plugs in all, two per cylinder. Instead they harked all the way back to the 70's when the Z1 (below) first made its debut…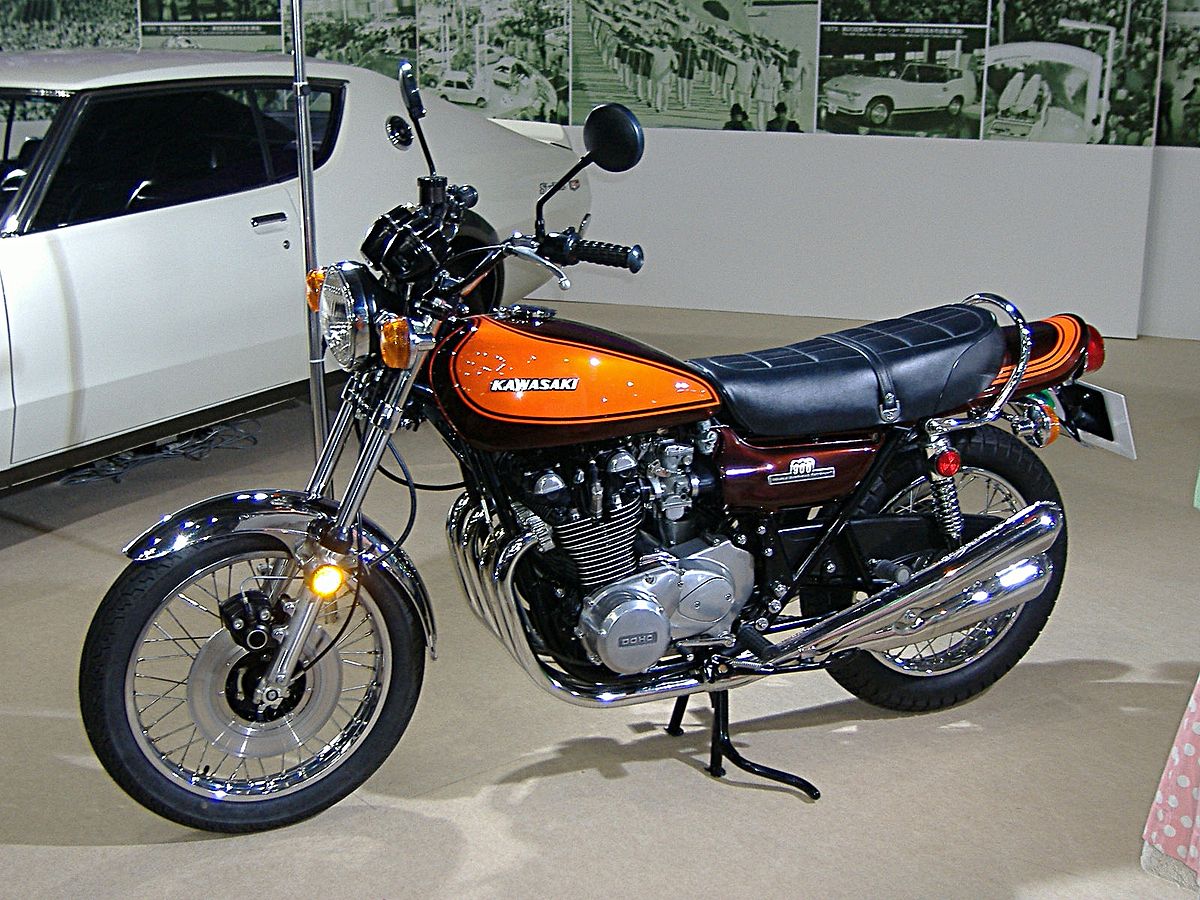 Fond memories of my Zephyr came rushing back as the launch and subsequent media test ride of the Z900RS ensued, and while I've never owned a Z1, I can honestly say, the Z900RS is most definitely the spiritual successor to the Zephyr. It made me feel 18 again… here's the official video from Kawasaki.
Here's the thing, the idea of a 'modern retro' like this Z900RS is nothing new, just about every bike-maker out there has at least one of these models that harks back to a bygone age of motorcycling, and while every internal component may be new and improved, design and styling wise, they're supposed to remind everyone of what's fondly remembered as the golden-age of motorcycling. And that's EXACTLY what the Z900RS does. It'll make you wanna watch "On Any Sunday" all over again. You can't call yourself a biker if you've never heard of that classic docu-movie…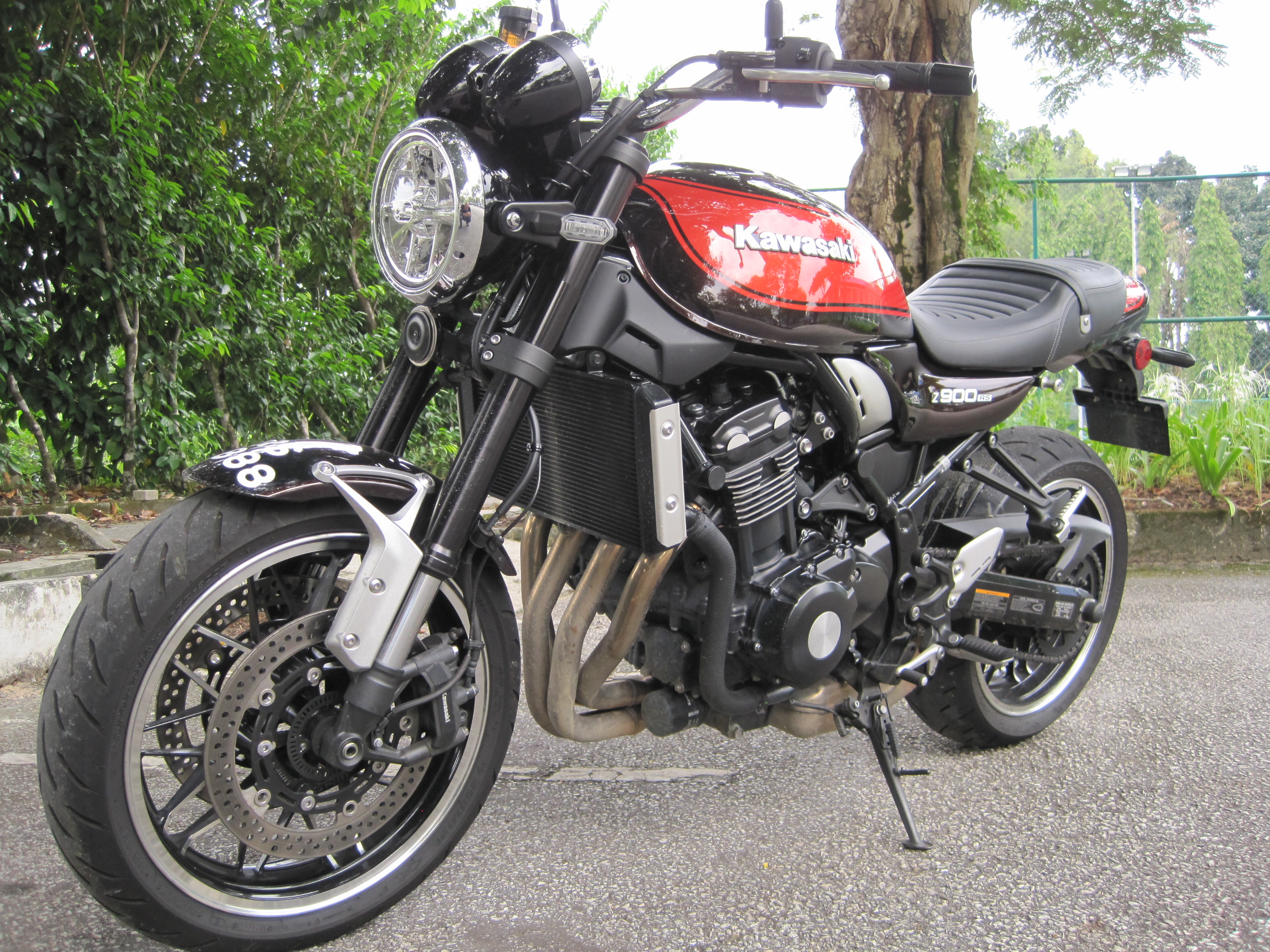 My initial ride impression can be found here, but recently I managed to get the bike all to myself for a few blissful days, and having put an additional 250+km on its odometer, my initial impression of the bike has definitely changed; I like it even more now.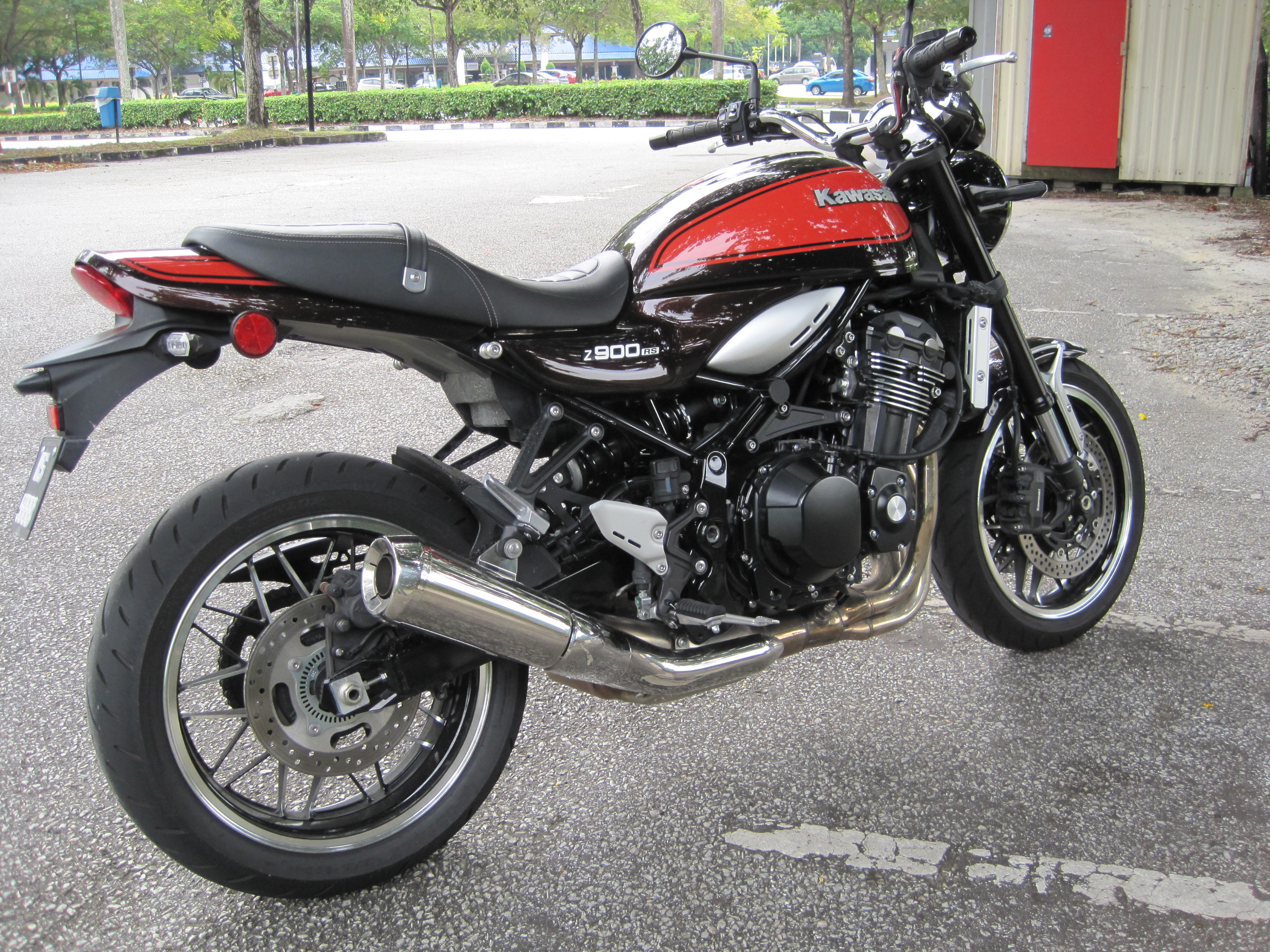 Okay, well, you already know how I feel about those mirrors, and to be honest, I would opt for the 'high-seat' option (apparently available in Europe) since that one may have a bit more much-needed padding, especially for long distance rides. Speaking of which, if the latter is your cuppa tea, the Z900RS will not let you down in that department either.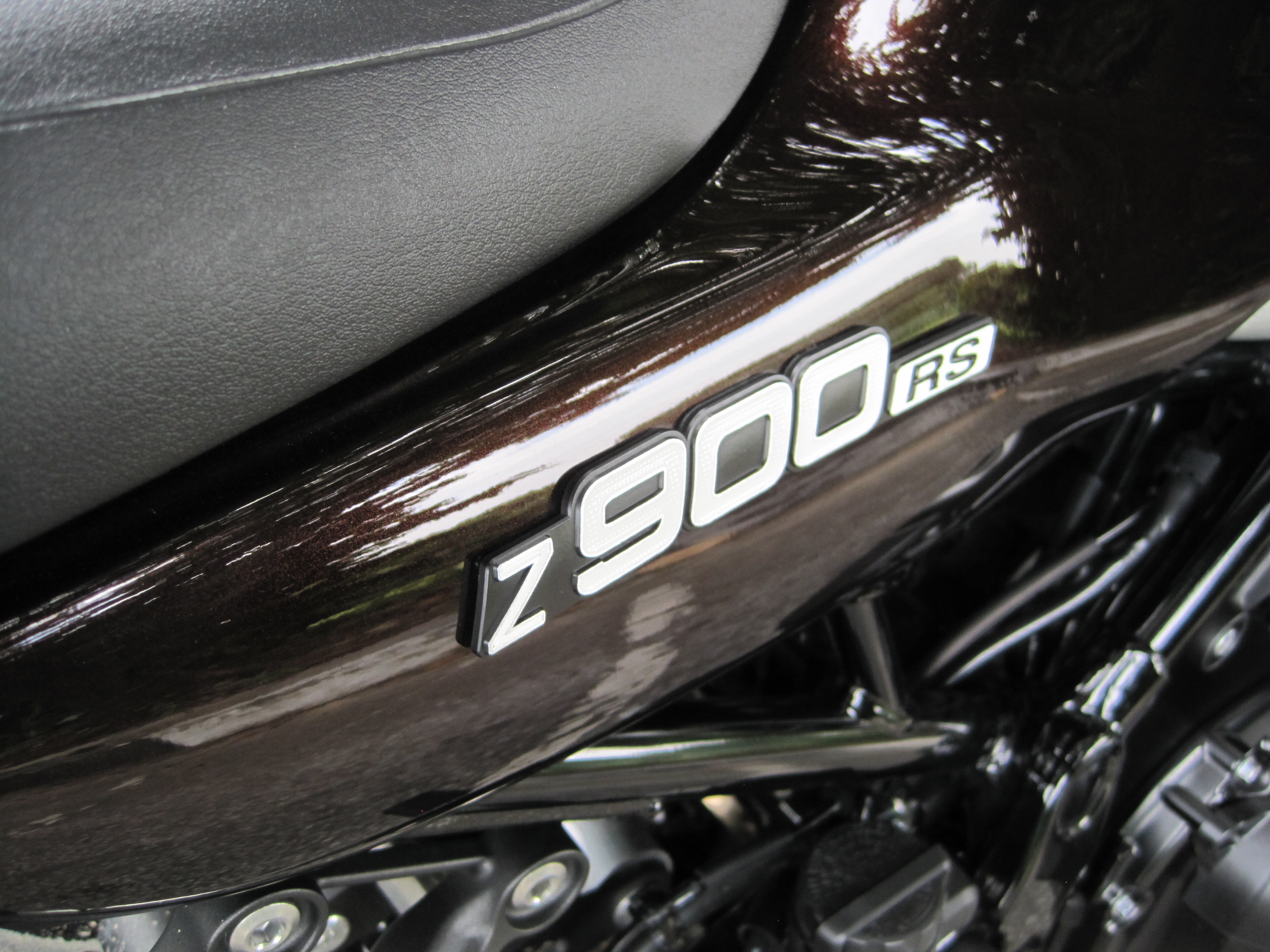 Power wise, granted, on paper it may only boast 111Ps & 98.5Nm of torque, but with 948cc (which begs the question why they didn't just badge it a Z950RS) dual-overhead cams, 16-valves and a 10,000rpm redline, the Z900RS is by no means a slouch. It may have the same engine as its sibling the Z900, but this RS (Retro Sport) has been re-tuned to offer a lot more low-end torque.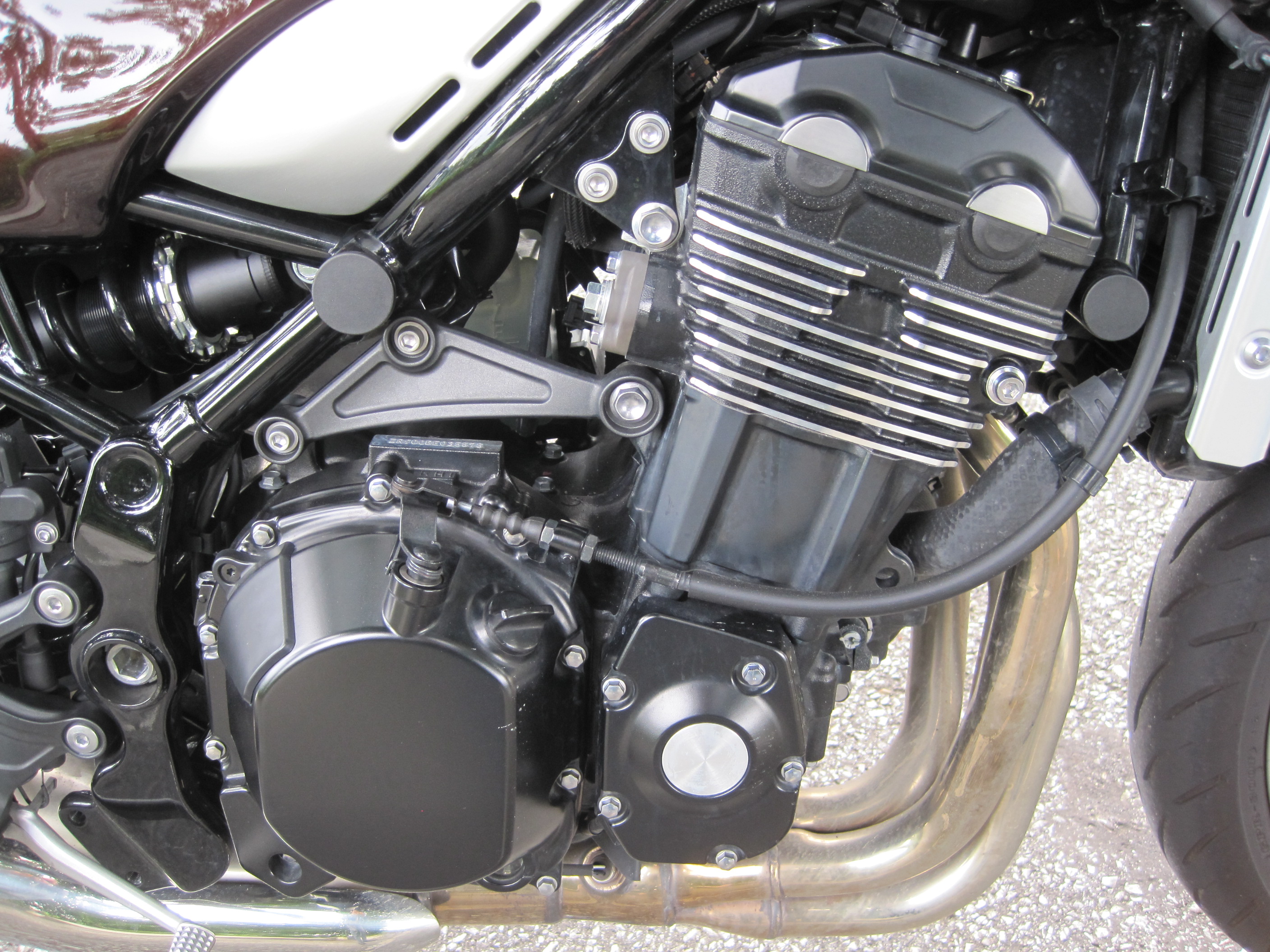 So ferocious is this low-end torque, that during the initial convoy media ride, the Z900RS was able to keep up with a Kawasaki GTR1400 during hard acceleration from a standstill. This didn't just surprise me, but the ride Marshal on the GTR1400 was left wide-eyed as well. It's a very short first gear for instant acceleration, eventually ending with a very tall sixth gear for cruising.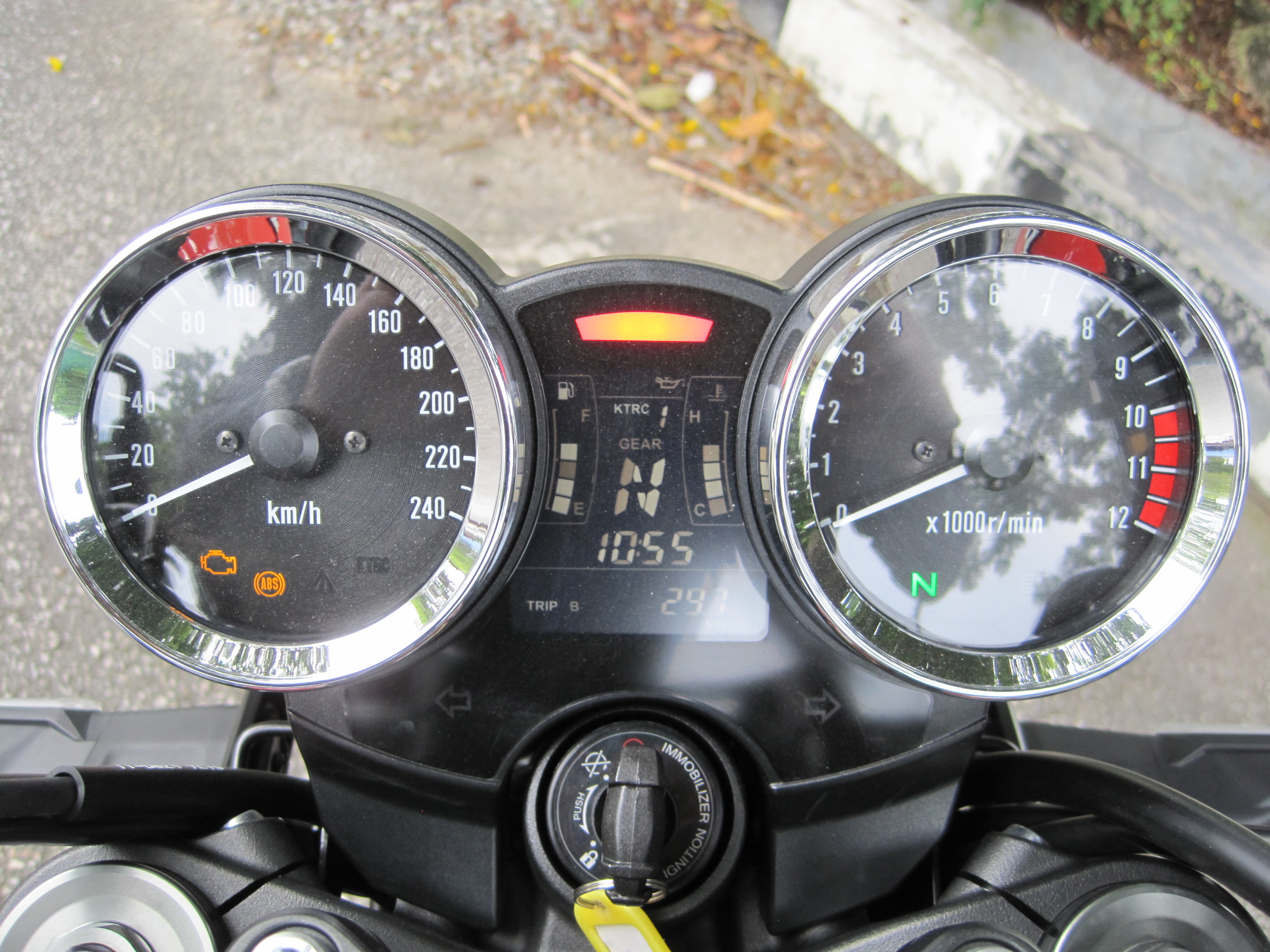 A word of caution though, the Z900RS's throttle is incredibly sensitive. Just a twitch sends the revs into the upper ends of the counter, and thus getting used to this instant power delivery at the end of a hair-trigger is a must. Some will find filtering in traffic a bit dicey because of this. Let's put it this way, if you're filtering around traffic and suddenly have to sneeze, come to a complete stop first before letting it rip. Trust me on this, lest ending up a boot- or hood-ornament was your ride-objective that day.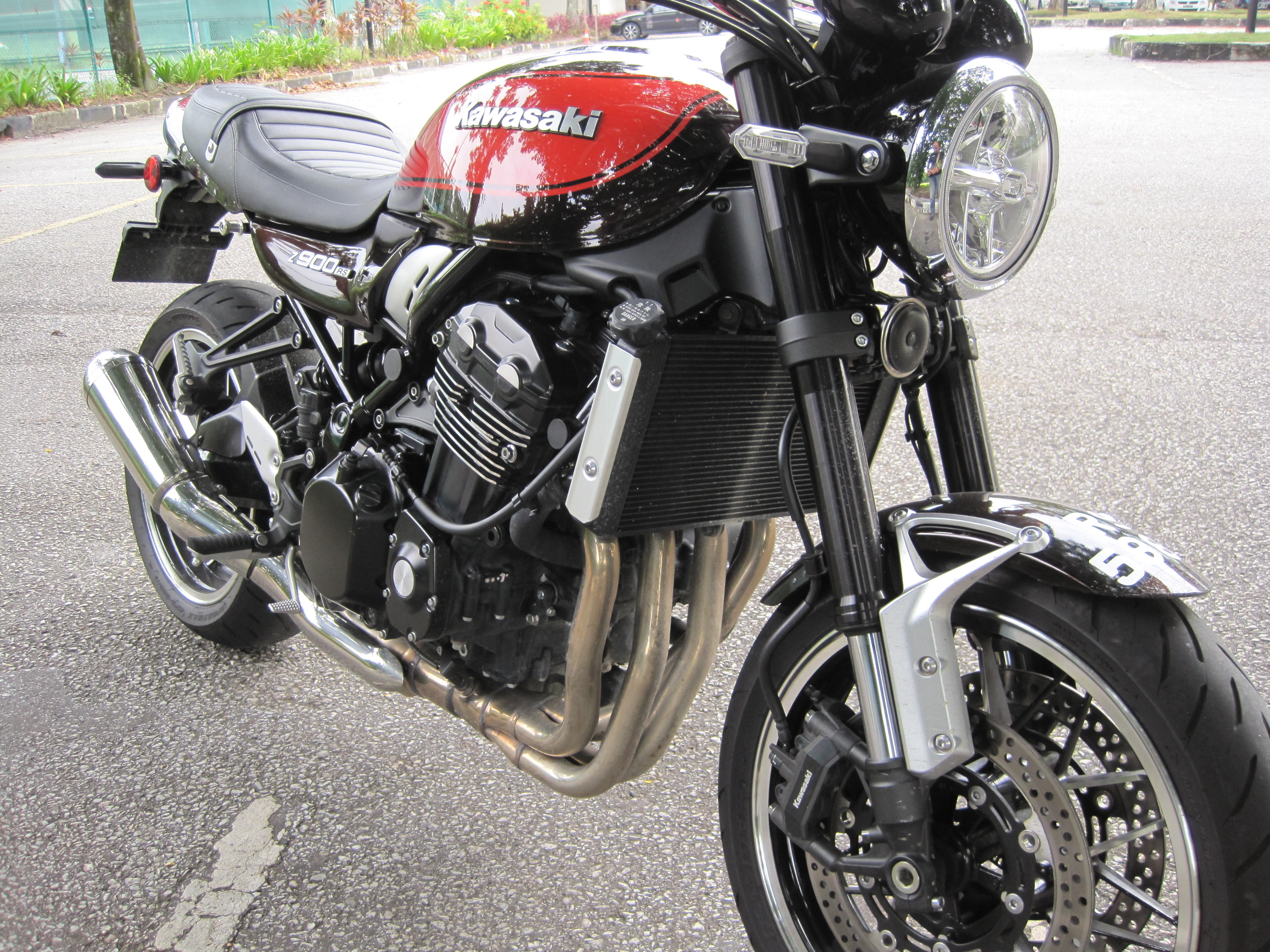 In terms of specs and safety, the Z900RS comes standard with ABS, Kawasaki's famed 3-mode KTRC traction-control system, 41mm inverted front forks, slipper clutch, and Kawasaki's first fully-tuned exhaust note, which 'audibly' takes you back to the aforementioned golden-age of biking, if its looks weren't enough to do that in the first place. (For the FULL specifications and features download this: 2018-Z900RS)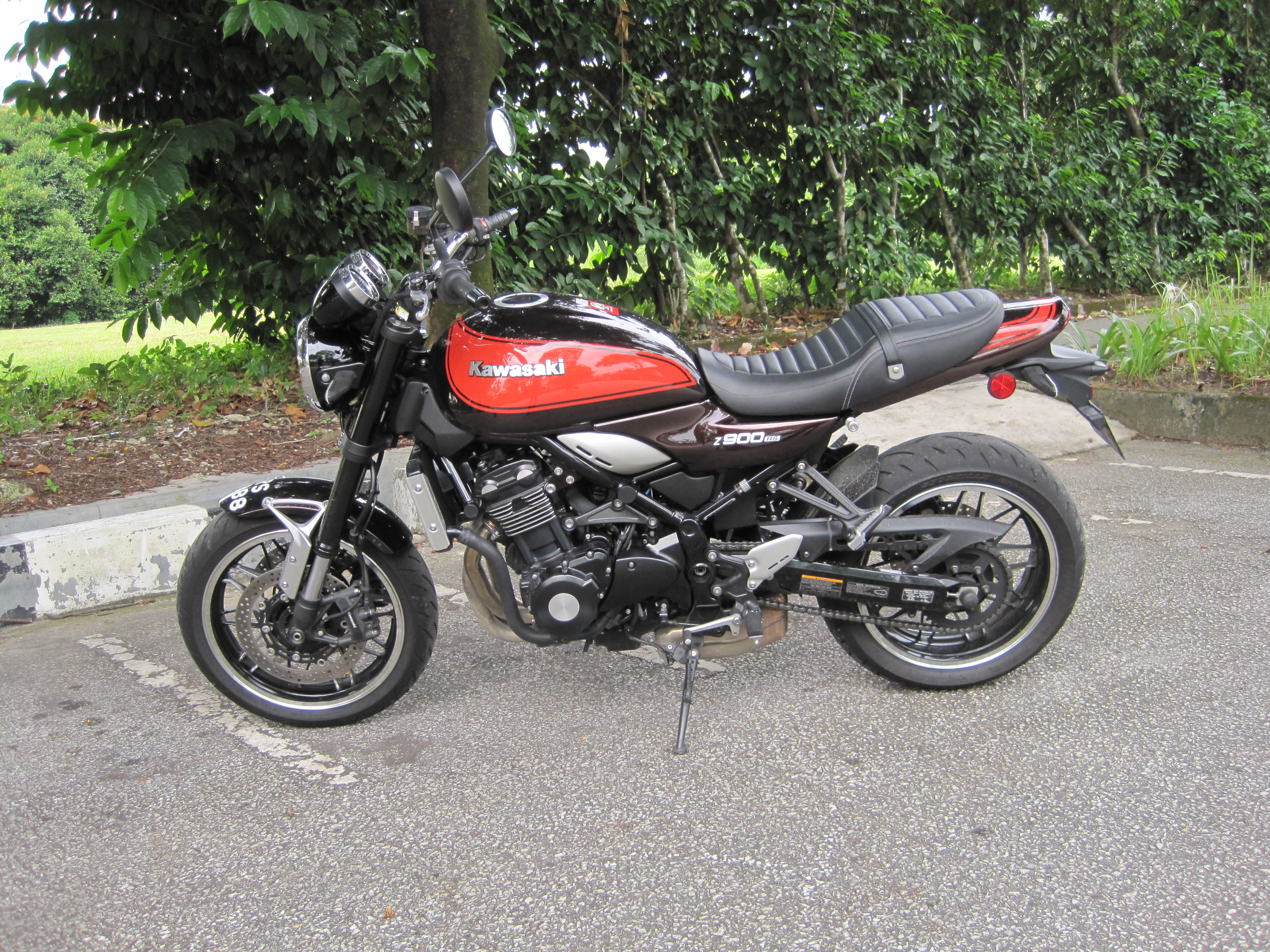 I can't remember a recent time where I had so much fun on a test bike, really. The Z900RS is pretty-much the perfect all-rounder bike in my honest opinion, and being a modern retro is just a bonus. For the duration I had it, I was always thinking of places I'd love to ride this bike to if I had more time with it, and that's how you know if a bike is going to be a genuine pleasure to own; when it inspires you to go riding just for the hell of it.
Well as they say, all good things must come to an end, and with that, here are my final parting words upon returning the Z900RS to KMSB… I'm already missing this bike… a lot! Anyone have RM69,900 just lying around not doing anything? – Chris Wee.
STOP THE PRESS! Check out the Kawasaki Z900RS Cafe Racer Conversion!
Kawasaki Z900RS Photo Gallery…
Specs…
Engine: 948cc, 4-cylinder, DOHC, 16-valves, liquid-cooled
Max Power: 111Ps @ 8,500rpm
Max Torque: 98.5Nm @ 6,500rpm
Top Speed: more than enough!