It's beyond good. No, really. I normally don't start-off a review by cutting to the chase, but this time I really see no point to delaying the inevitable. So I'll start with how I normally end: If you're looking for a large 7-seater SUV, and if this is within your budget, you simply must go have a test-drive of the Mazda CX-9. And now if you're interested to know more, here's why… but first, here's my first-impression video upon collecting the CX-9 from Bermaz…
First-off, while looks are indeed subjective, and beauty is indeed in the eye of the beholder and blah, blah, blah, blah, and all that, I personally think the Mazda CX-9 is an extremely attractive looking SUV, especially from this angle: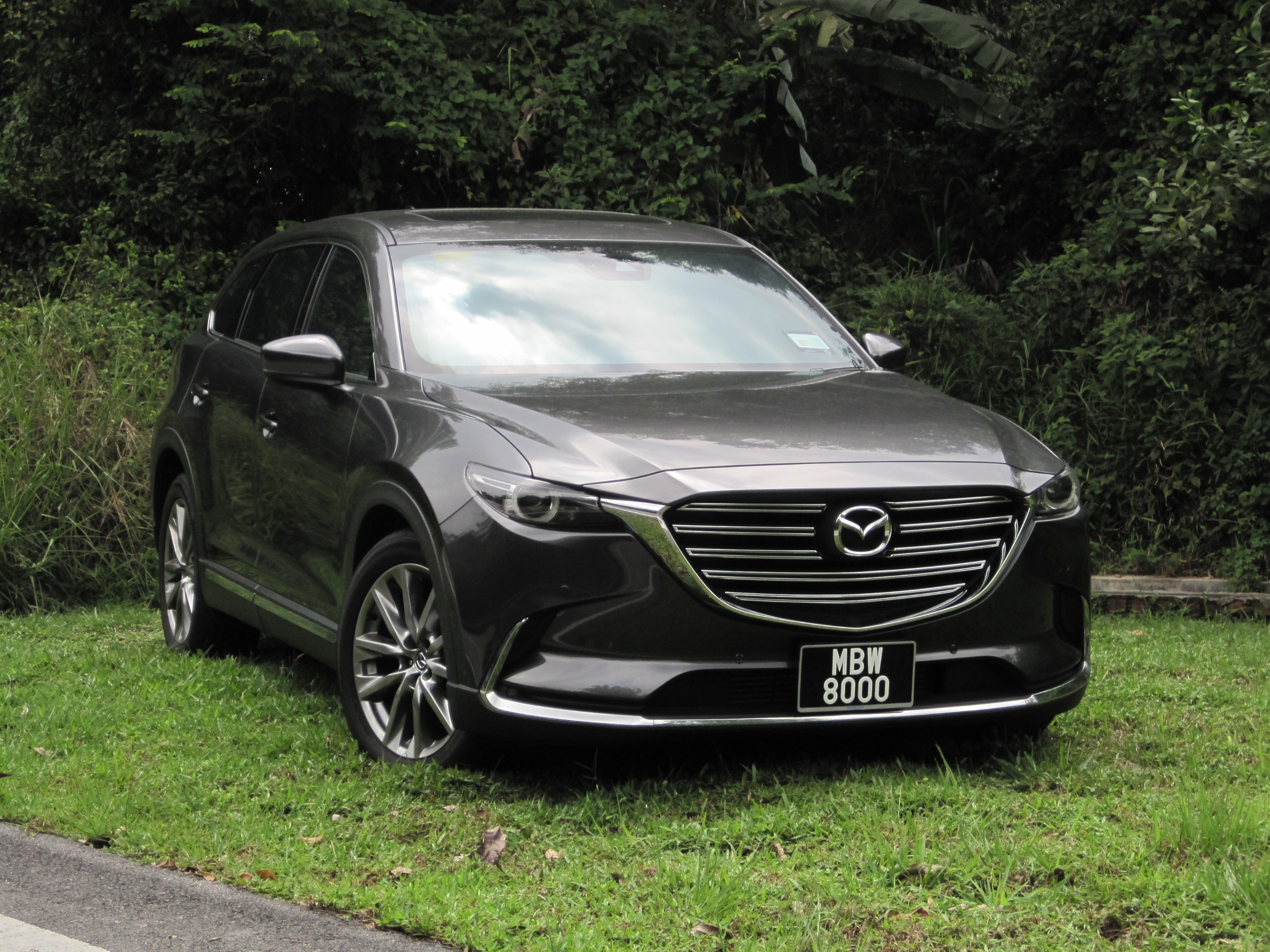 In fact, the external colour of this test-unit really doesn't do the styling any justice, because I've seen it in silver and it looks even more magnificent. The CX-9 somehow manages to pull-off being stylishly-elegant and yet subliminally-sporty at the same time, and folks, it only gets better over on the inside…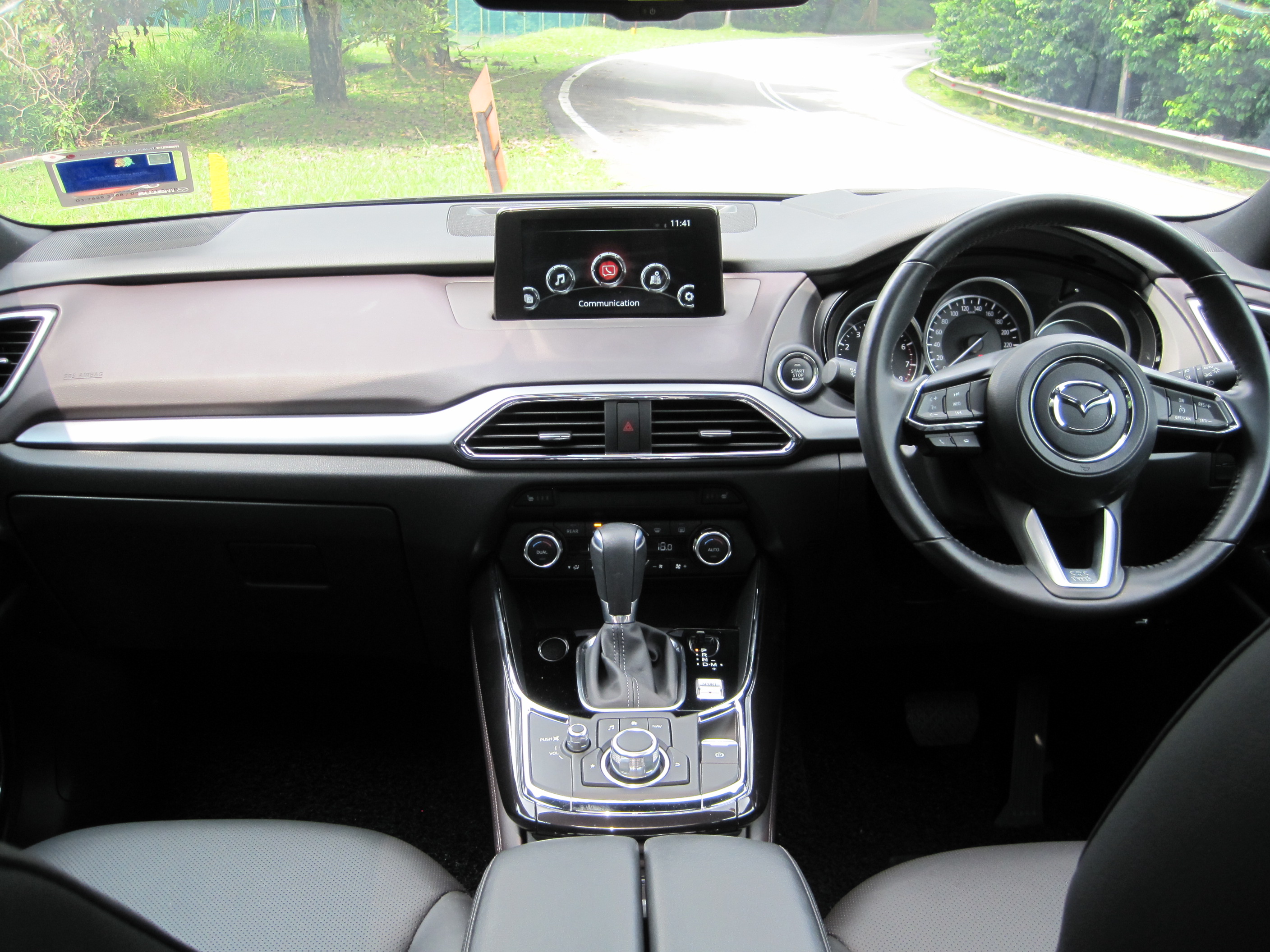 Pictures (and of course my severely-limited photography skills) really don't do any justice to the interior of the CX-9, because it's jinba-ittai* city in there. The moment you get in, I defy you to not think that you're in a continental SUV because this one simply reeks of opulence. I have to say, in terms of interiors, the CX-9 really does have one of the best (if not the best) in its class. While ergonomics are top-notch, it's not just the way the interior is laid-out, but also the way it's made and from the materials that it's made up of, which really sets it apart from the rest.
*"Jinba-Ittai reflects the feeling that the sense of oneness between a rider and his beloved horse is the ultimate bond." –Mazda.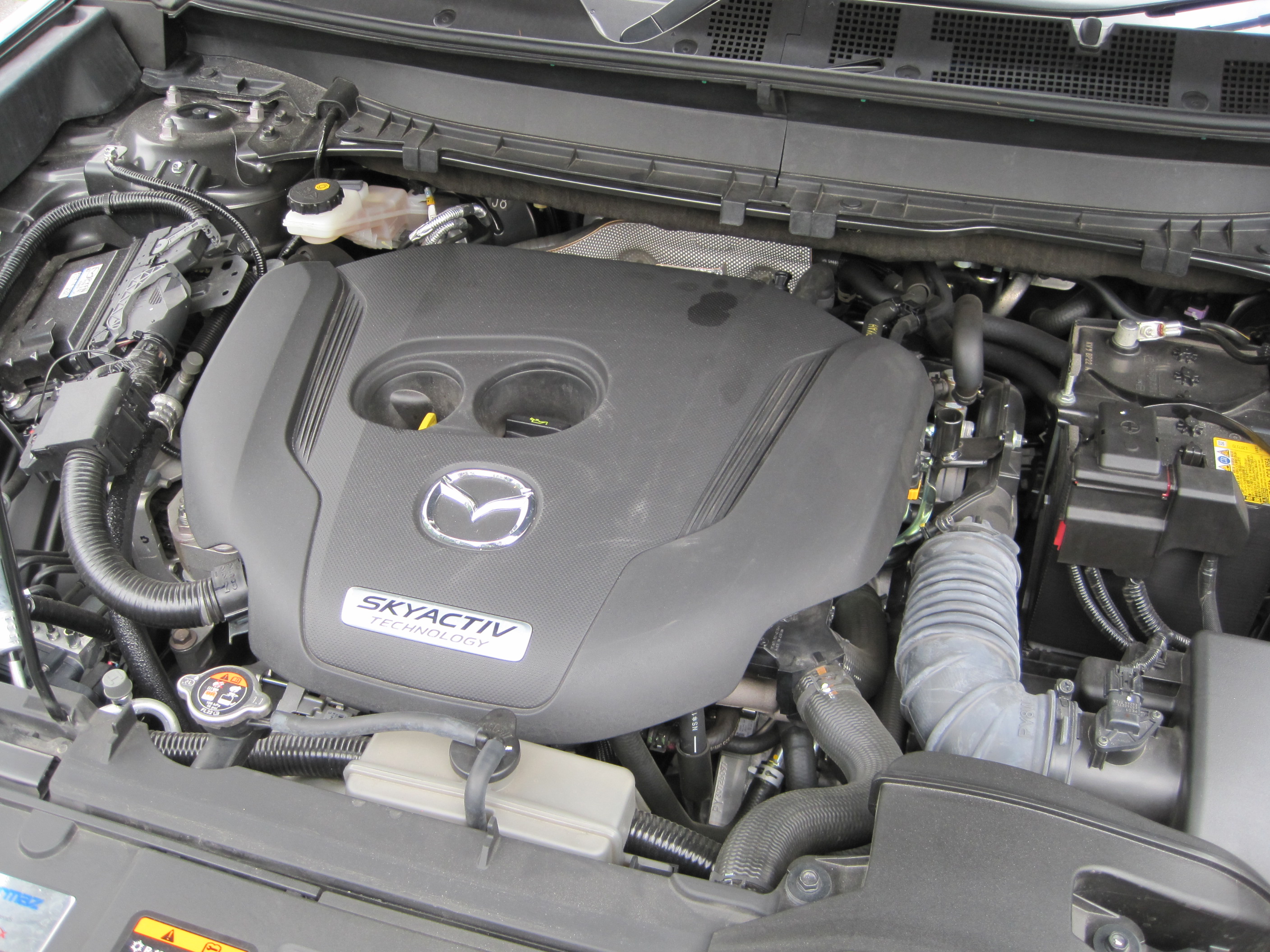 The most amazing thing about the CX-9 though is the way it uses the 228bhp and whopping 420Nm of torque from its 2.5-litre, DOHC, Skyactiv-G 16-valve, 4-cyl petrol engine, mated to a Skyactiv Drive 6-speed auto transmission with manual shift capability. For starters, all that delicious torque is available from just 2,000rpm, and this enables the CX-9, despite its size, to accelerate from a standstill to triple-digit speeds in a time that totally belies its external size.
(Full specifications sheet can be downloaded after the photo gallery)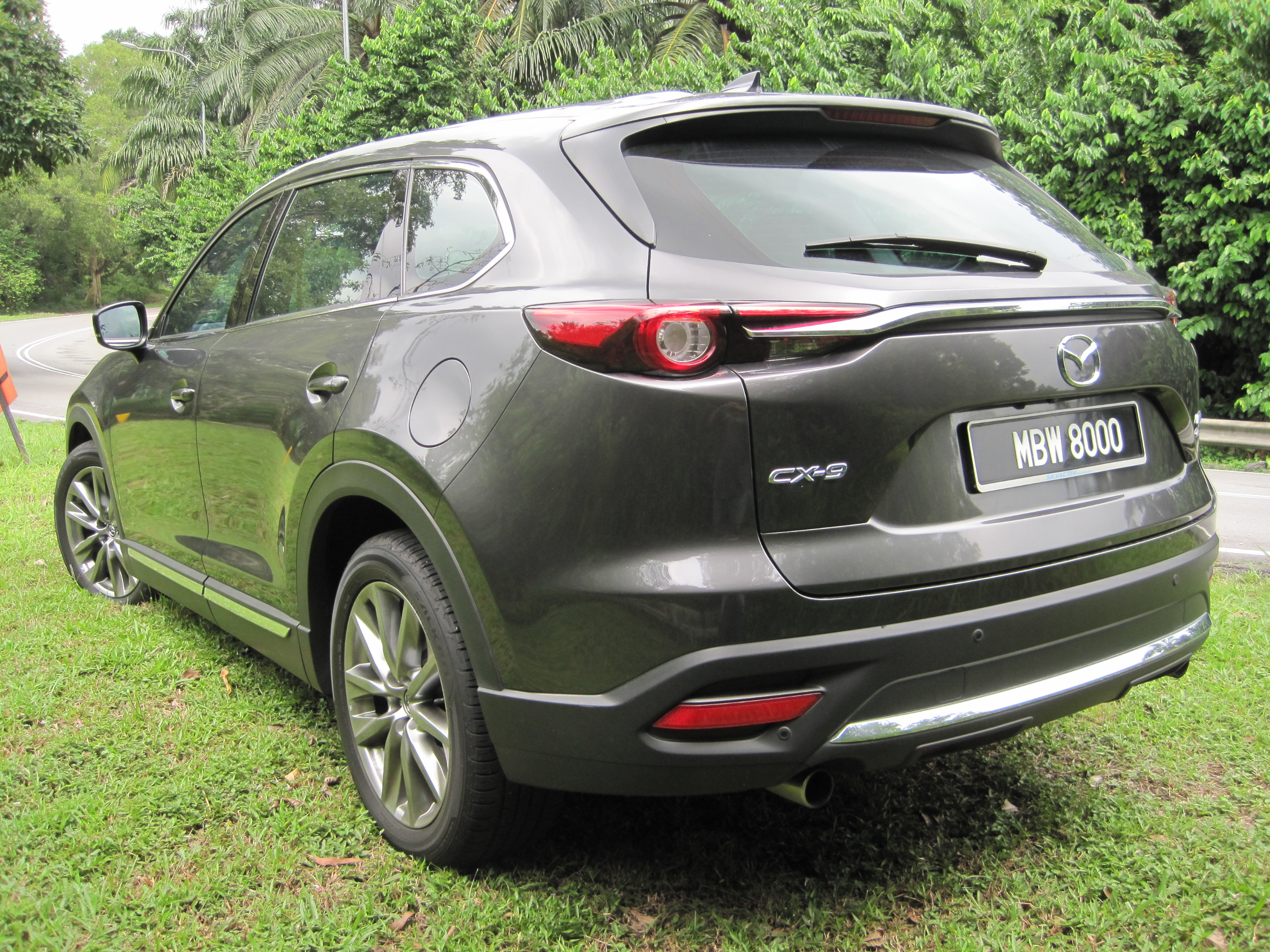 The thing is though, thanks to GVC* or G-Force Vectoring Control , the acceleration and speeds that the CX-9 can achieve are more refined and smooth rather than frantic and frenetic. Excellent NVH suppression also means that speeds well in excess of the national limit cannot be felt, at all; 140 does indeed feel like 80. Don't say I didn't warn you…
So what is *GVC? It's not easy to explain GVC, because it all boils down to 'feeling', but I'll try. Using a sophisticated arsenal of active sensors that are constantly communicating between the engine, gearbox, accelerator pedal, steering wheel, suspension, active safety systems and even the chassis, GVC continually monitors all the driving inputs from the driver, i.e. speed, terrain, road conditions, throttle position, acceleration, deceleration, even lateral and longitudinal forces, to optimise every facet in order to provide a more relaxed and smooth ride regardless if it's a straight highway or twisty B-road drive.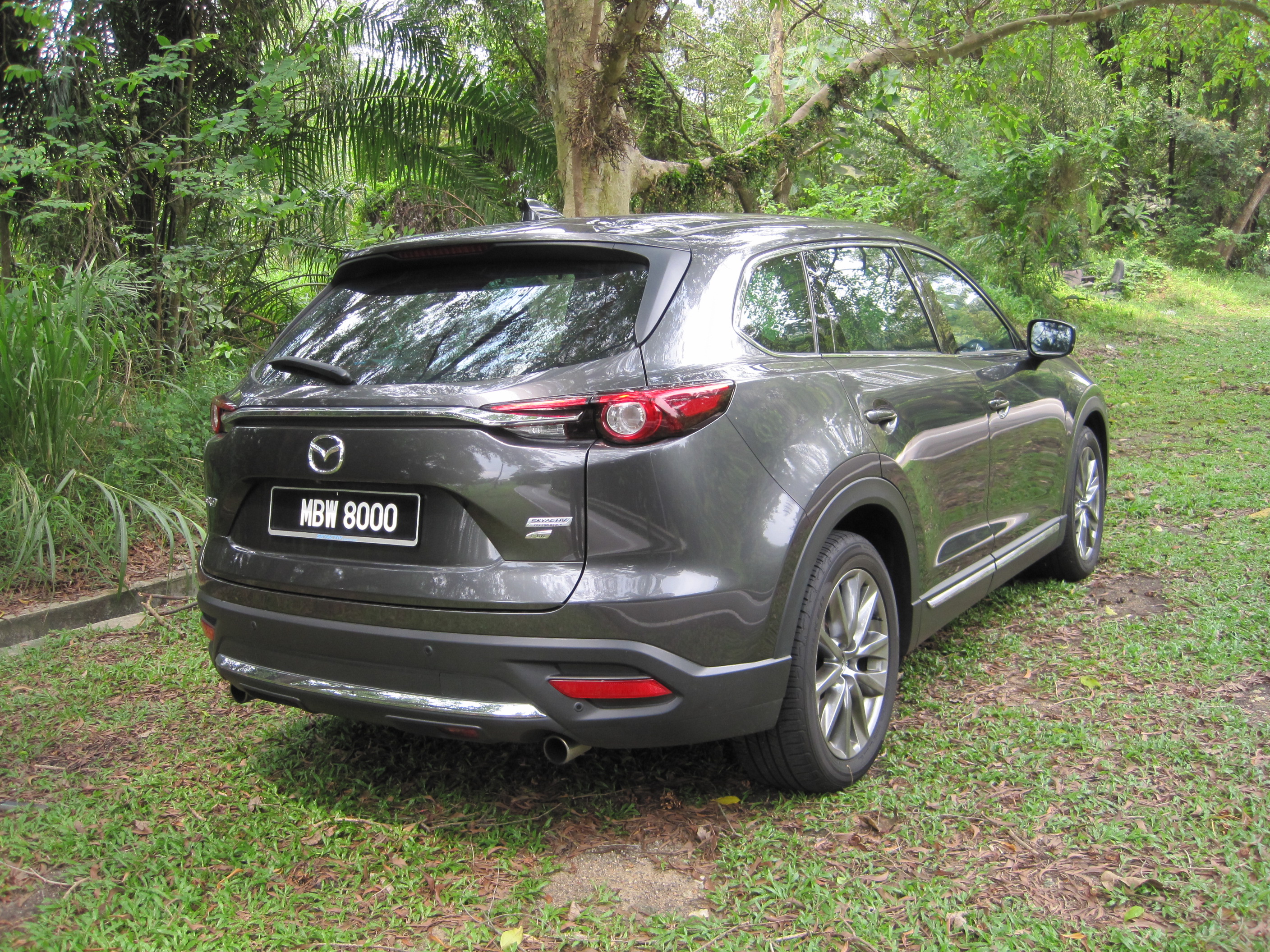 That didn't help much did it? Okay it's magic. GVC is magic. Well it feels like it anyway, but for a more detailed and concise explanation, one better than the above, click this official link: Mazda WTH Is GVC…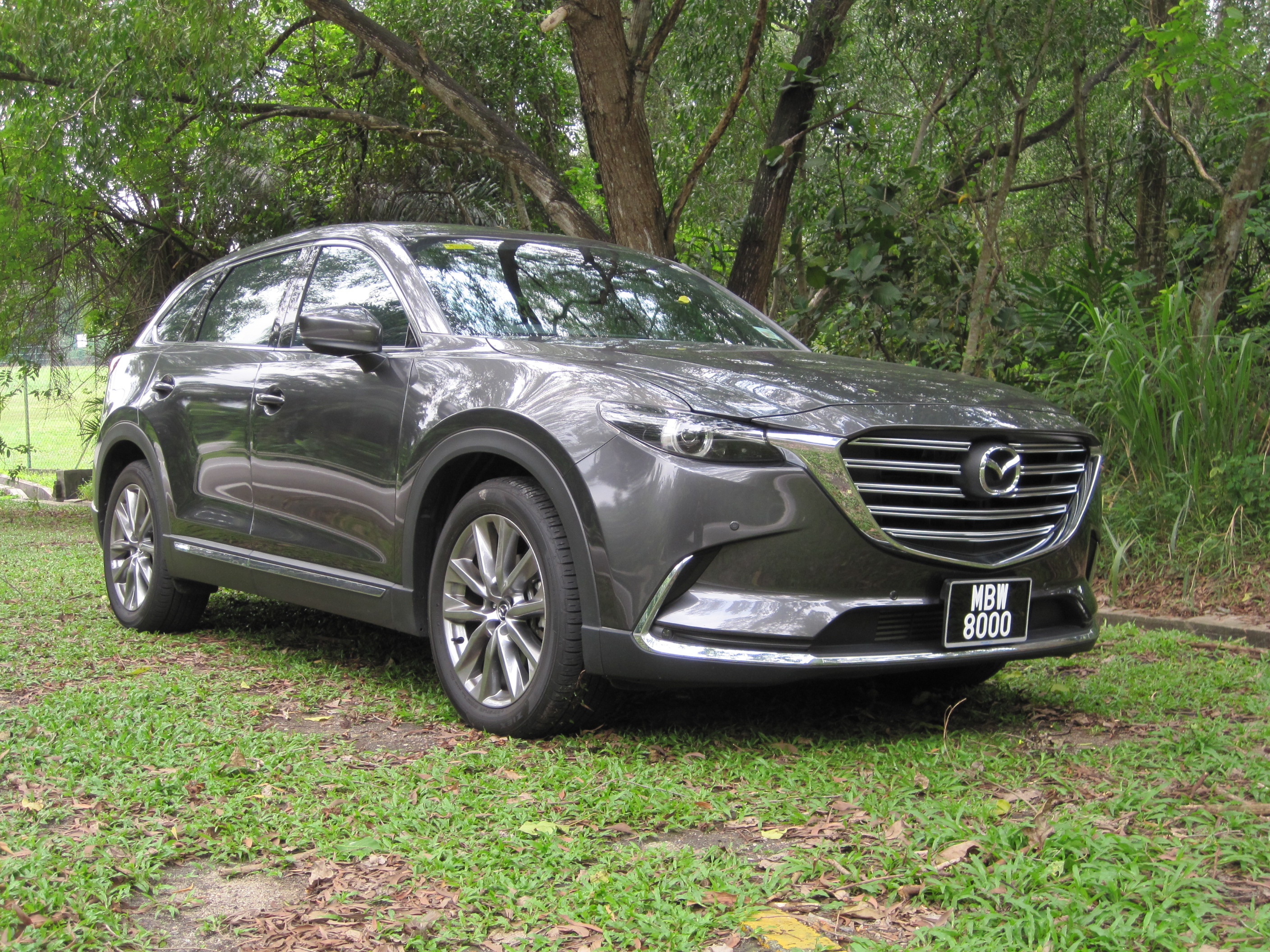 And now the bad part. Because the CX-9 is fully-imported (CBU), it retails for a whopping RM265,585.40 for this 2WD variant as tested, and RM280,585.40 for the AWD variant (both variants share the exact same powertrain, individual spec sheets below the photo gallery). These prices are with zero-rated GST too, which is a good thing because earlier the aforementioned AWD variant was just a couple of grand shy of RM300,000! Ouch.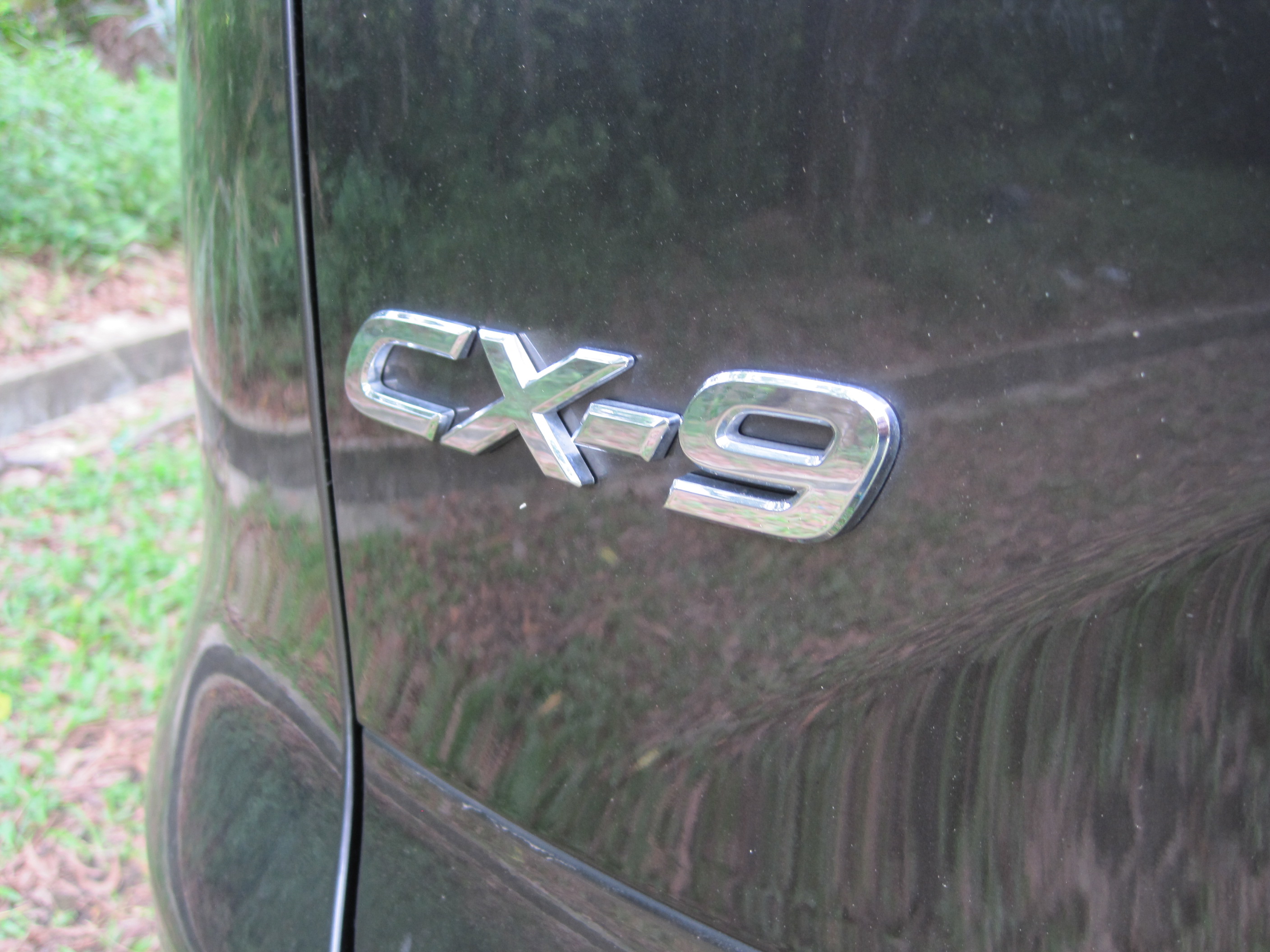 But you know what, as I said in my final parting-words video below, I reviewed this SUV without wanting to know anything about it. Really, when I picked it up, I didn't know how much it cost, or what kind of specifications it had, and I'm happy to say, I underestimated every aspect, especially the price. As you'll see in the video below, I mentioned that it "feels like half-a-million bucks". Well it doesn't cost that much, not even close, but boy, oh yeah, does it ever feel like it. – Chris Wee.
Mazda CX-9 Photo Gallery…
Mazda CX-9 Specifications & 0% GST Price List:
Mazda CX-9 Specification Sheet (2WD)
Mazda CX-9 Specification Sheet (AWD)
Price-List-In-Full-Range-with-Breakdown-GST-West-Msia-010618