In conjunction with the festive season, PROTON is offering its customers the greatest Saga deal with the best price in 10 years. In addition, there are also great savings offered for other Proton models. With this, now everyone can enjoy a good deal – from those who like the ride and handling of Proton cars, be it the popular sedans to the spacious MPVs, it is definitely an ideal time to get a Proton, with the Best Saga Deal in 10 Years campaign.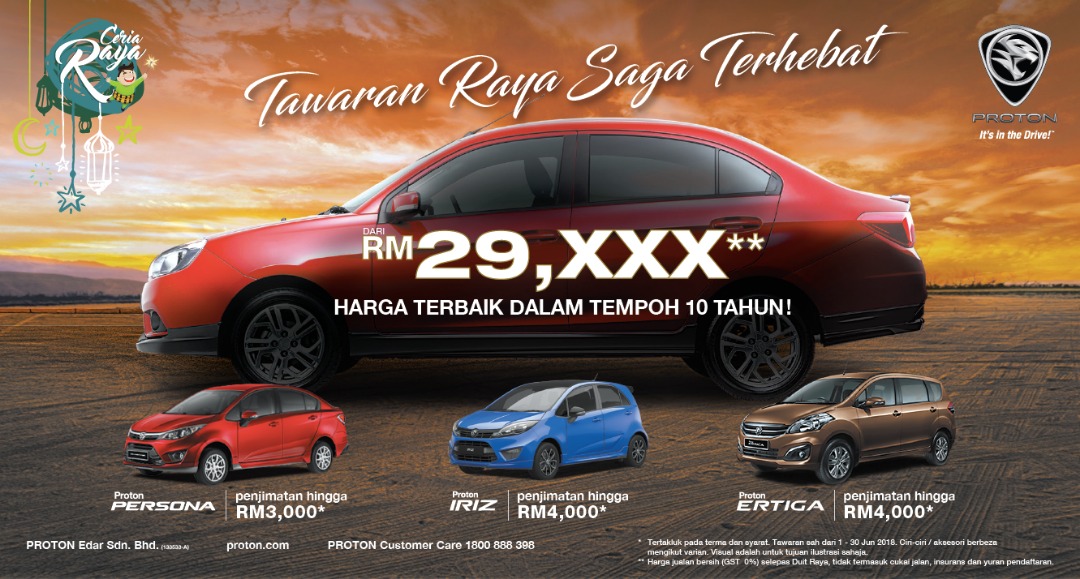 Proton understands how a first car can define a person's life, especially for those travelling back to their home towns to celebrate this joyous celebration with their loved ones. The simply affordable sedan can provide convenience and comfort of long distance travel for families across the country. For this reason, PROTON is making life easier for you. The Saga can be yours from below RM30,000. The popular and durable Saga will provide a smooth and effortless drive along the highways.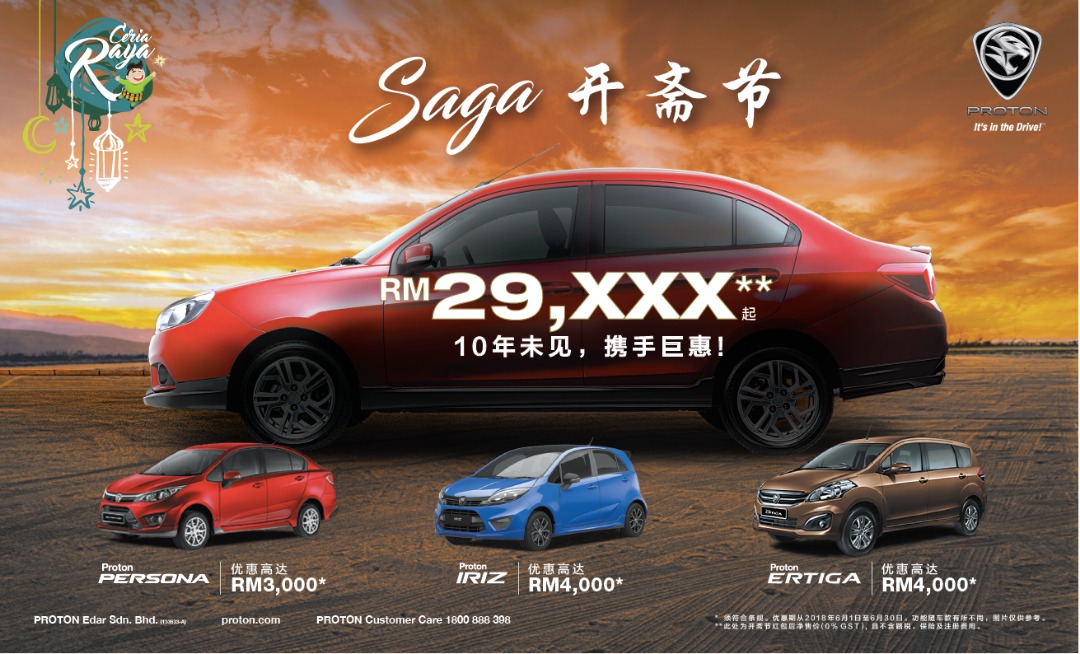 Buy Proton car, support Malaysia…
In light of recent developments in the country and the togetherness of its people, PROTON, in support of Tabung Harapan Malaysia has pledged RM10 from every Proton car purchase to be donated to the government fund. As a caring national corporate organisation, PROTON feels the need to come forward to provide additional assistance towards this worthy cause, for the country and the people of Malaysia. This initiative will take effect from 1 June 2018 to 31 December 2018.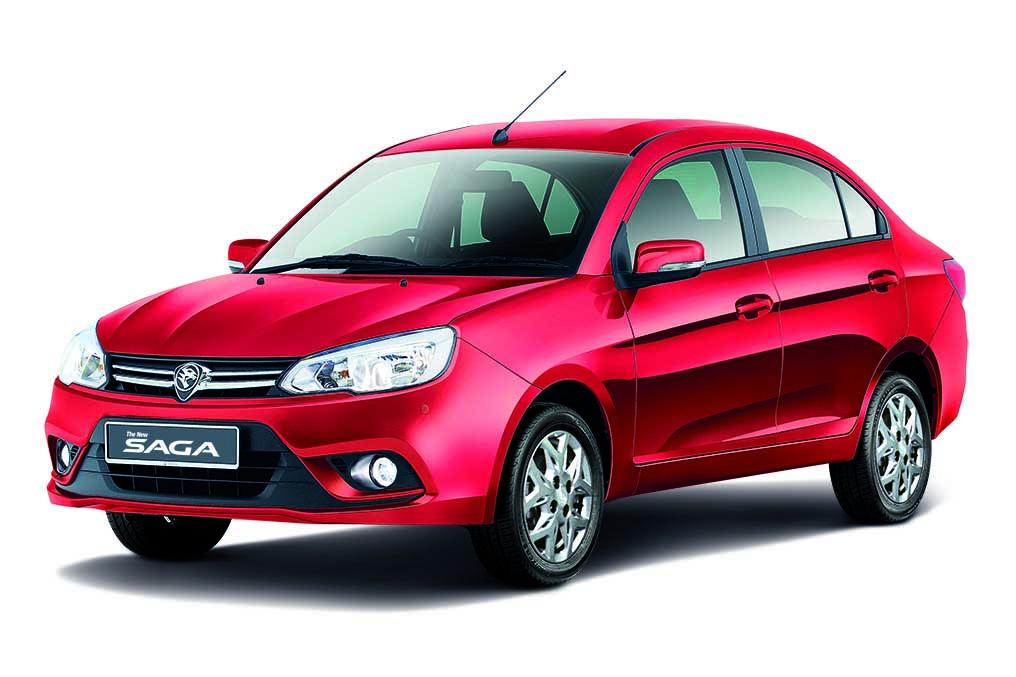 Great savings for each Proton model…
Additionally, there will also be great savings for all other Proton models apart from the best Saga deal in relation to the Hari Raya promotion and to encourage sales of Proton cars in our effort to support the Tabung Harapan. There will be savings of up to RM4,000 for Iriz and Ertiga, and up to RM3,000 for Persona. The savings offered are on top of the zerorised GST, resulting in an offer almost double the GST reduction.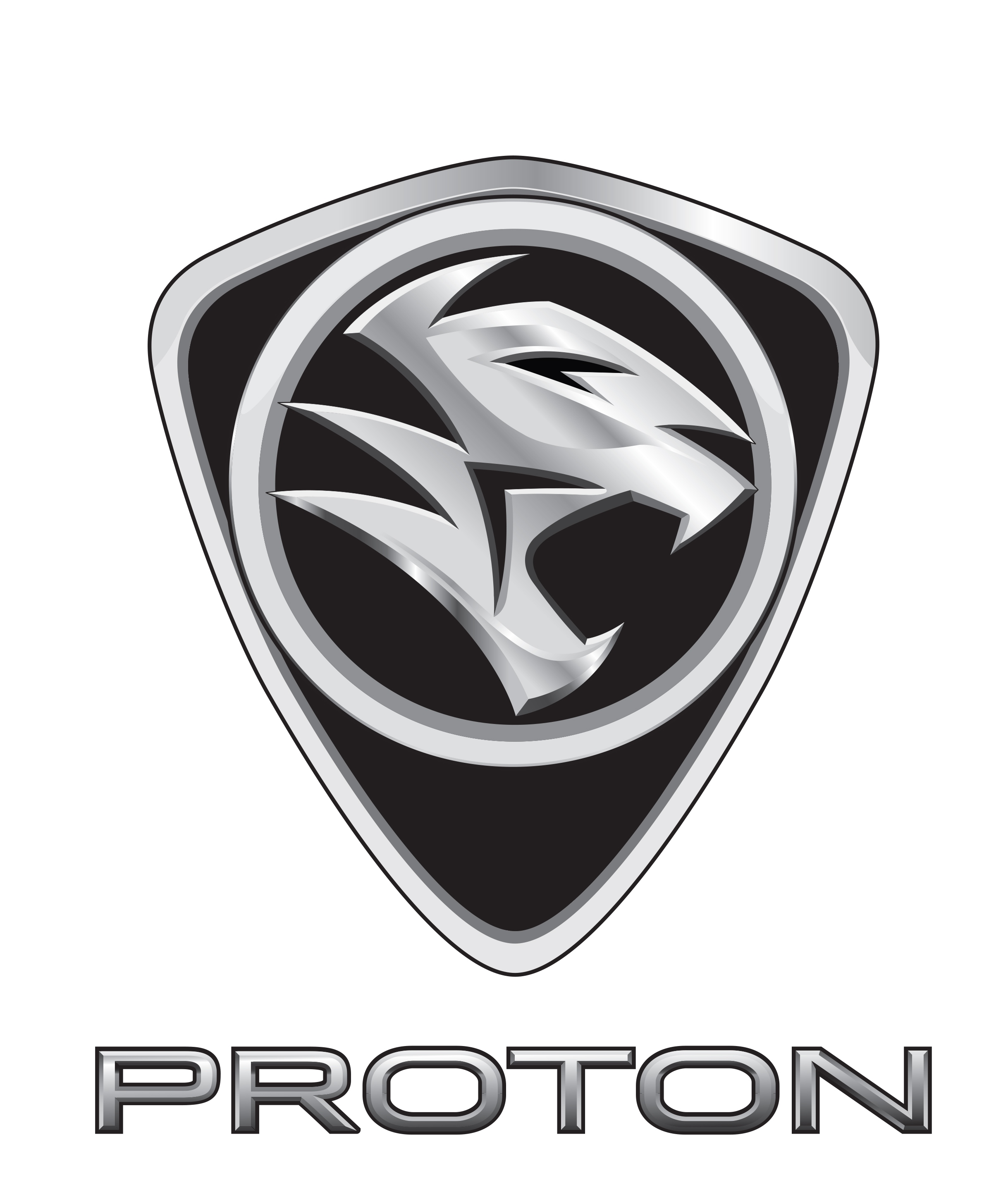 "It's never been a better time than now to own a Proton, especially with the zero-rated GST in force. Customers could potentially save between 12% – 18%, depending on car model, if we consider additional savings from zerorised GST. Our cars are affordable, and has fantastic safety features. The Persona and Iriz have 5-star ASEAN NCAP, HPF body structure with 6 airbags, ESC and traction control features. Meanwhile, the Ertiga has the best fuel consumption in its class. It is extra versatile and provides passengers with extra comfort with its rear aircond vents, large third row seats and ample headroom which are comfortable for the long journey back to our home town this Hari Raya," explained Abdul Rashid Musa, Vice President, Sales and Marketing of PROTON.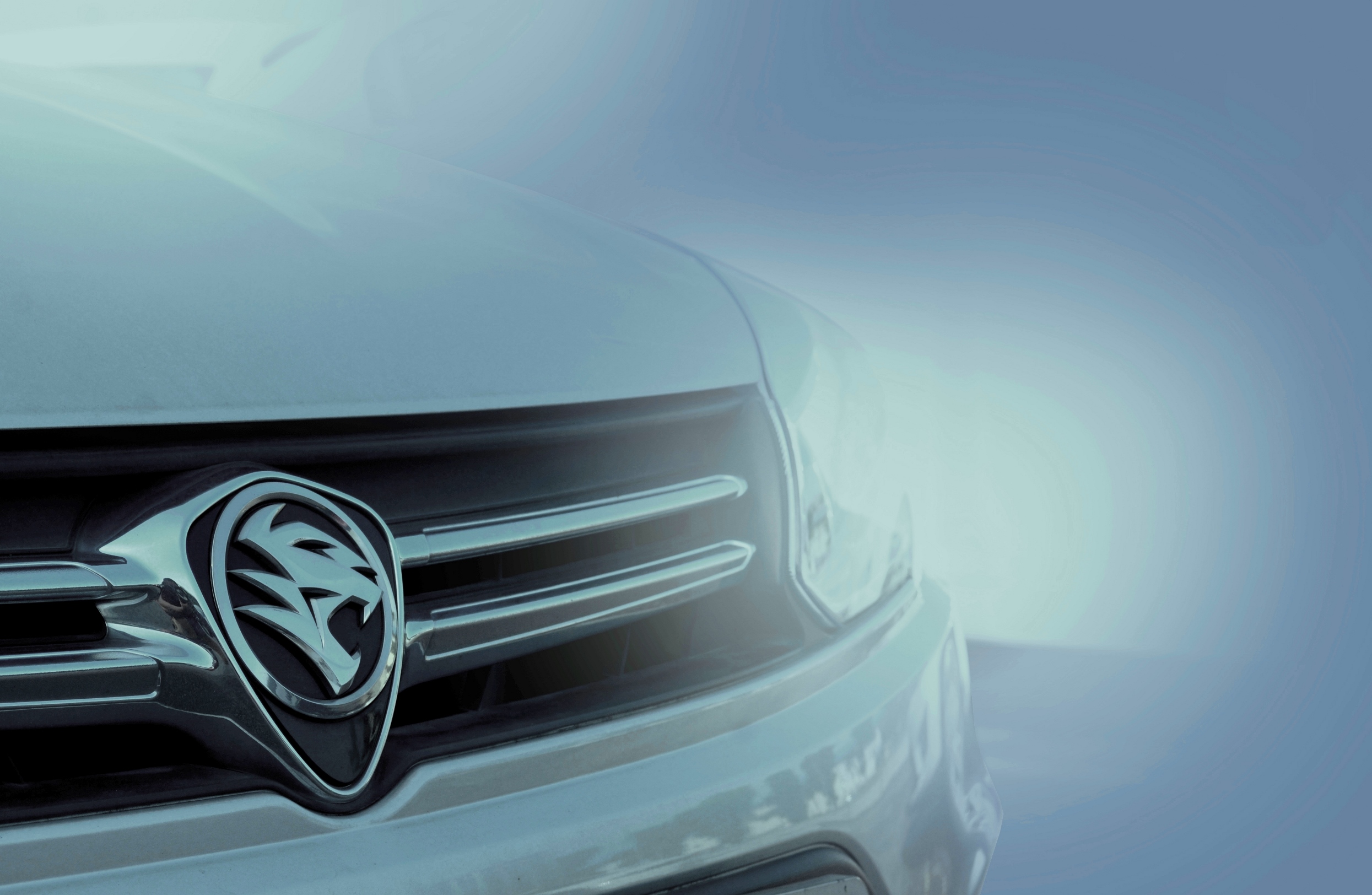 "We are confident consumers will derive great satisfaction when they drive a Proton, as our cars are known for its driveability, durability and great ride and handling. So don't miss this fantastic offer," added Rashid.
The below table shows the total amount of savings customers can expect to enjoy under the Duit Raya promotion.
Model & Duit Raya promotion valid from 1 June – 30 June 2018
Saga – RM 3500
Iriz – RM 4000
Persona – RM 3000
Ertiga – RM 4000

Free 20-point inspection nationwide and at selected PETRONAS Stations…
Aside from sales freebies, PROTON will also be offering a free 20-point inspection at all its outlets nationwide, from now until 15th June 2018. The stop-check and go will ensure a smooth journey and a joyous celebration without last minute hassle.
The 20-point inspection will cover areas like brake and clutch pedal operations, all switches, lighting and indicators inside instrument panel, safety belts, battery checks, wiper blades, engine oil, coolant and others.
For those last minute travellers who would like to get their cars for the 20-point check, especially those travelling on long journeys towards North, South and East Coast, they can also head on to selected PETRONAS Stations (Refer appendix – table 2 for details), where the PROTON service team will be there to perform the necessary quick checks.
Free gift for lubricant service…
In addition, customers who service their cars using Petronas Syntium SE 3000 and Syntium SE 800 engine oil at any PROTON outlet will be entitled for either an exclusive inverted umbrella or the Rolson screwdriver set respectively. This offer is valid until 15th June 2018 or while stocks last.
For more information, customers can contact PROTON Customer Care at 1800 888 398 or email customercare@proton.com. Customers can also visit www.proton.com or its official Facebook page at www.facebook.com/ProtonCarsOfficial.
For added convenience, customers can download the official MyProton mobile app, available via Google Play and Apple App Store.