No, I'm not kidding, nor am I on drugs; I really liked this SUV from Renault, despite the marques less-than-perfect heritage in the country. It's an affliction that's not unique to Renault of course, just about every carmaker represented here has a skeleton or two in their respective closets, but some like Fiat, Alfa Romeo, Citroen, etc. have fared worse than others, and that was no fault of the cars actually. They weren't properly homologated and 'tropicalised' for our climate, as I mentioned in my in-car video below…
This is not one of those cars. Through the Renault-Nissan alliance, at least they got this one right unlike the old Alfa Romeo Arna, because the Koleos represents the best of both worlds; Japanese reliability coupled with French panache. The aforementioned Arna got that one bass-ackwards, so let's try and forget that monstrosity shall we?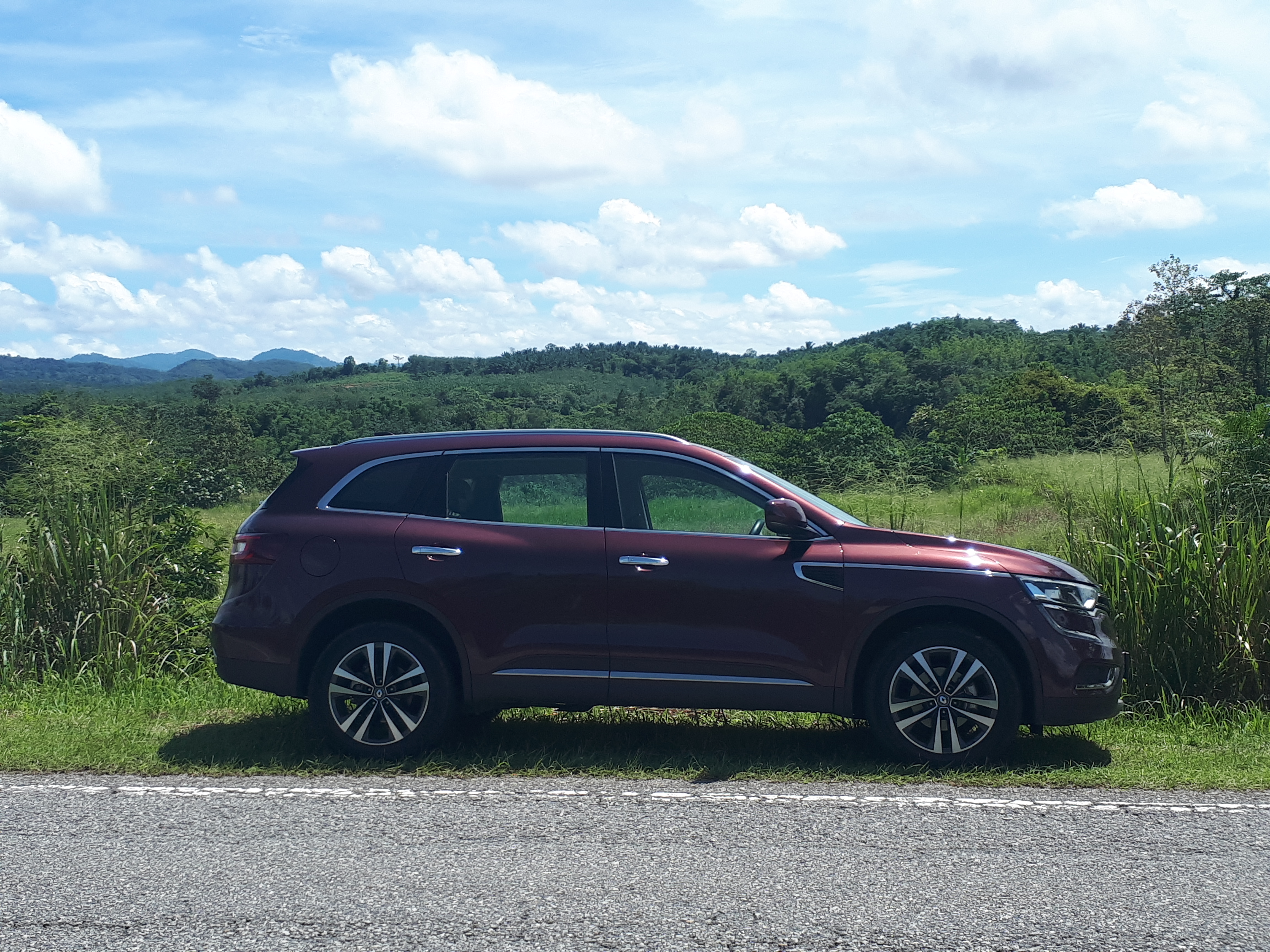 In the time I had the Renault Koleos, I clocked up more mileage than any test-car I've driven this year, as the photos attest, I legged it out of town. On the open highway, the Koleos – despite its CVT – proved to be quite a remarkable cruiser, effortlessly tackling even the more twisty bits once I said adios to the highway.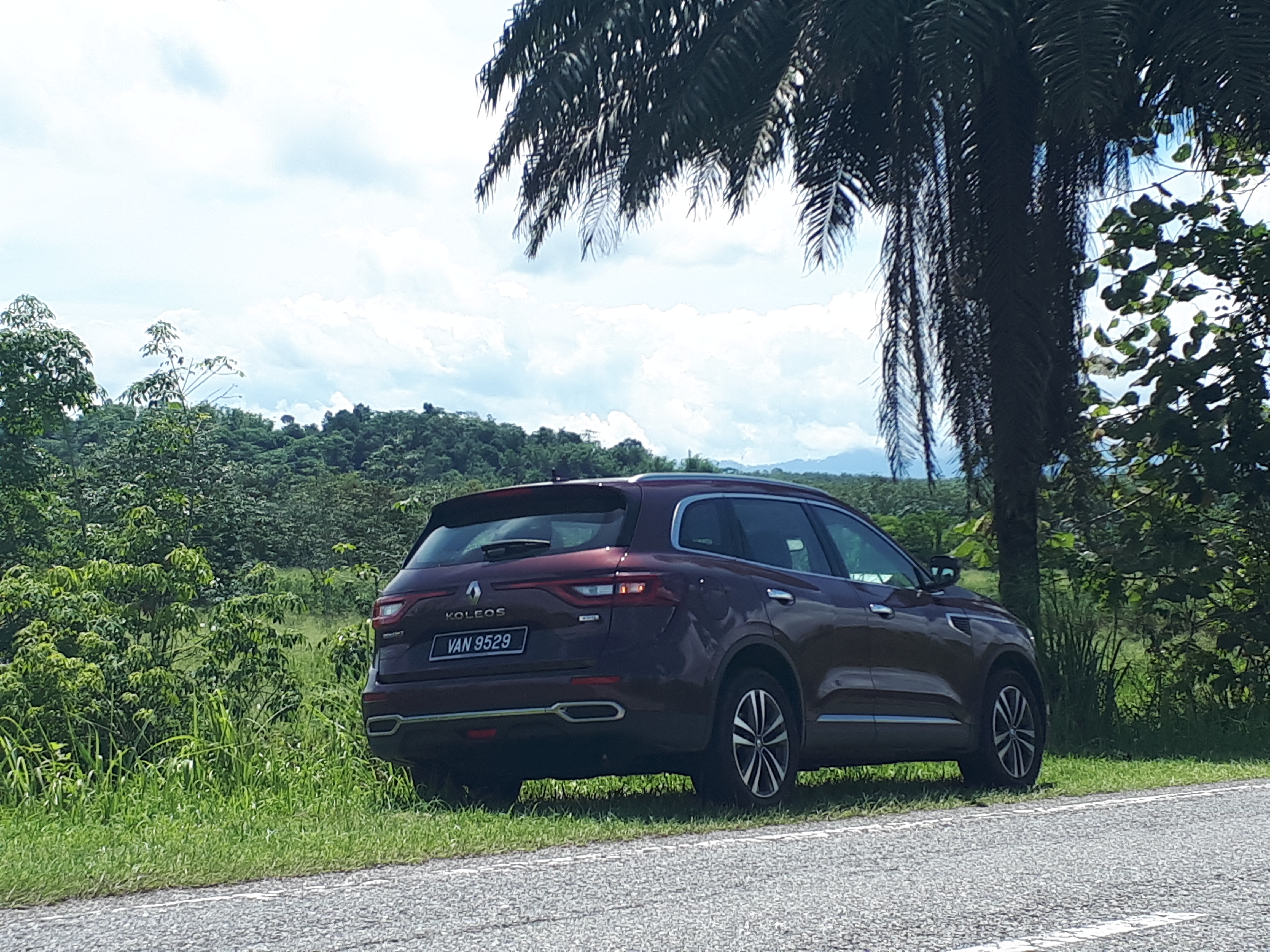 Power from its 2.5-litre in-line 4-cylinder is rated at 171Ps and 226Nm, and while these may not be huge numbers, the Koleos does put this grunt to good use, especially when it comes to long-haul highway drives, averaging about 8.3L for every 100km, while attaining speeds well in excess of the national highway limit. The feather in its cap though is the All-Mode 4×4 iTechnology drive system.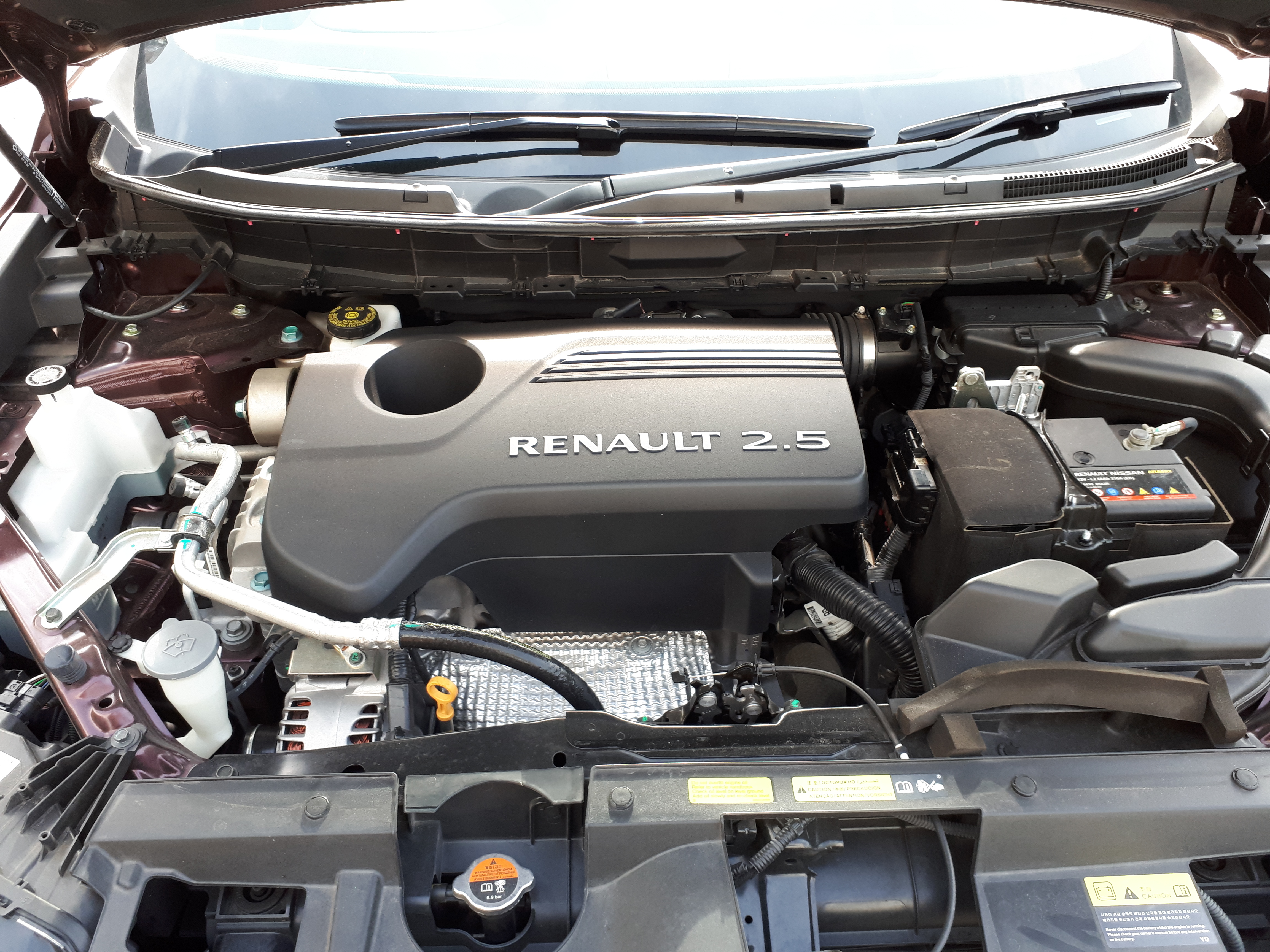 In normal driving conditions, all the power from the engine goes to the front wheels, however, during times of hard acceleration, or when the on-board computer detects any wheel-slip, it instantly sends power to the back wheels. You can actually monitor this in real-time thanks to a graphic in the instrument cluster that constantly conveys the front and rear torque-split in percentages. But for actual off-road driving, the Koleos comes with a 4×4 Lock function that instantly enables a 50:50 front/rear torque split. Pretty cool. For the full specifications list, click to download this brochure: KOLEOS BROCHURE 2018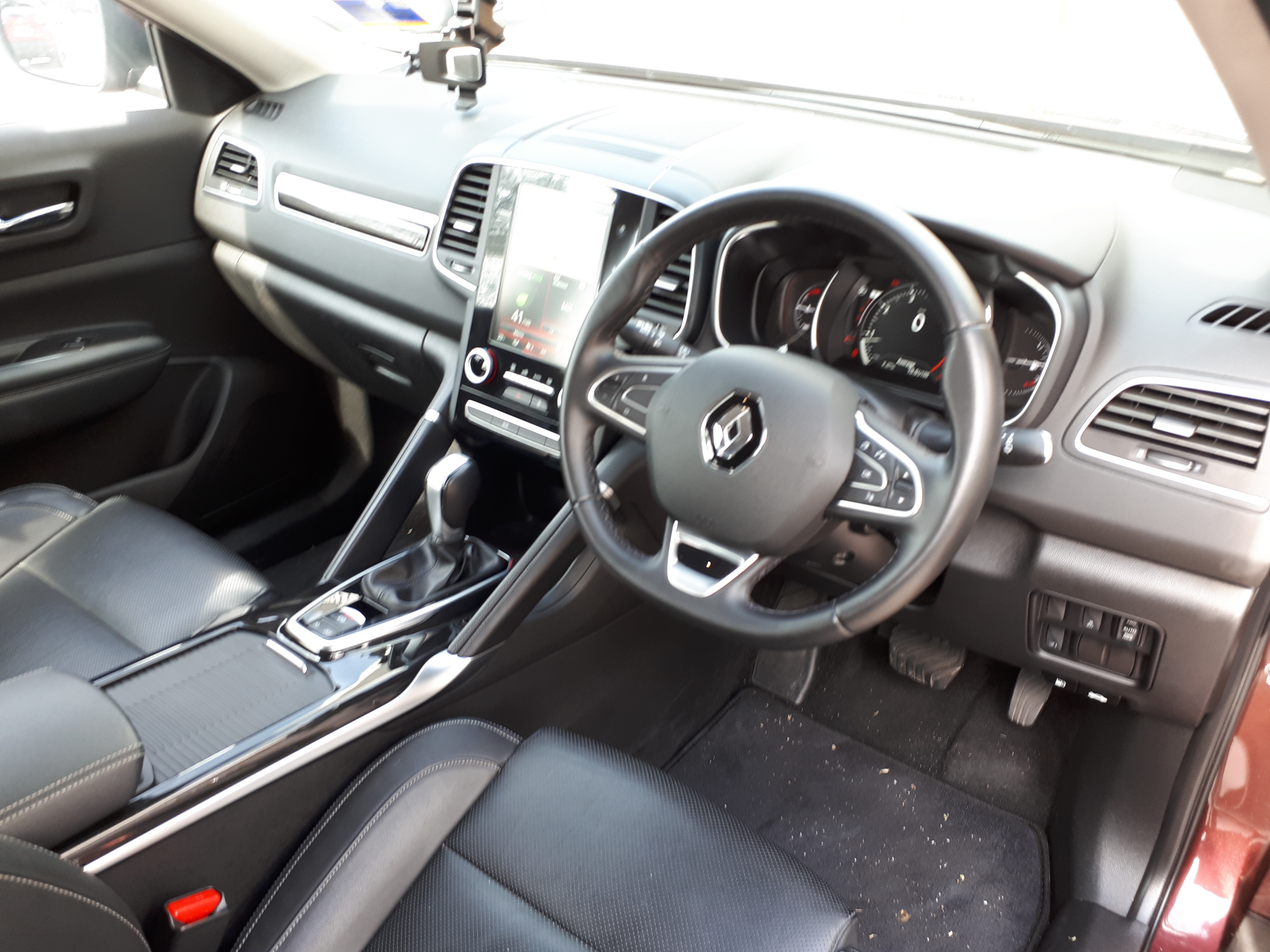 Now here's the best part… thanks to the 0% GST implemented on June 1st, and before the SST kicks in later this year, the Renault Koleos is yours for only RM189,000! Psst! The Koleos 2WD variants are even cheaper. We recently highlighted the new pricing for Renault vehicles in Malaysia, and you can check them right here.
The full press release on the Koleos can be downloaded here: New Koleos, Renault's Flagship SUV, Now Available In 4WD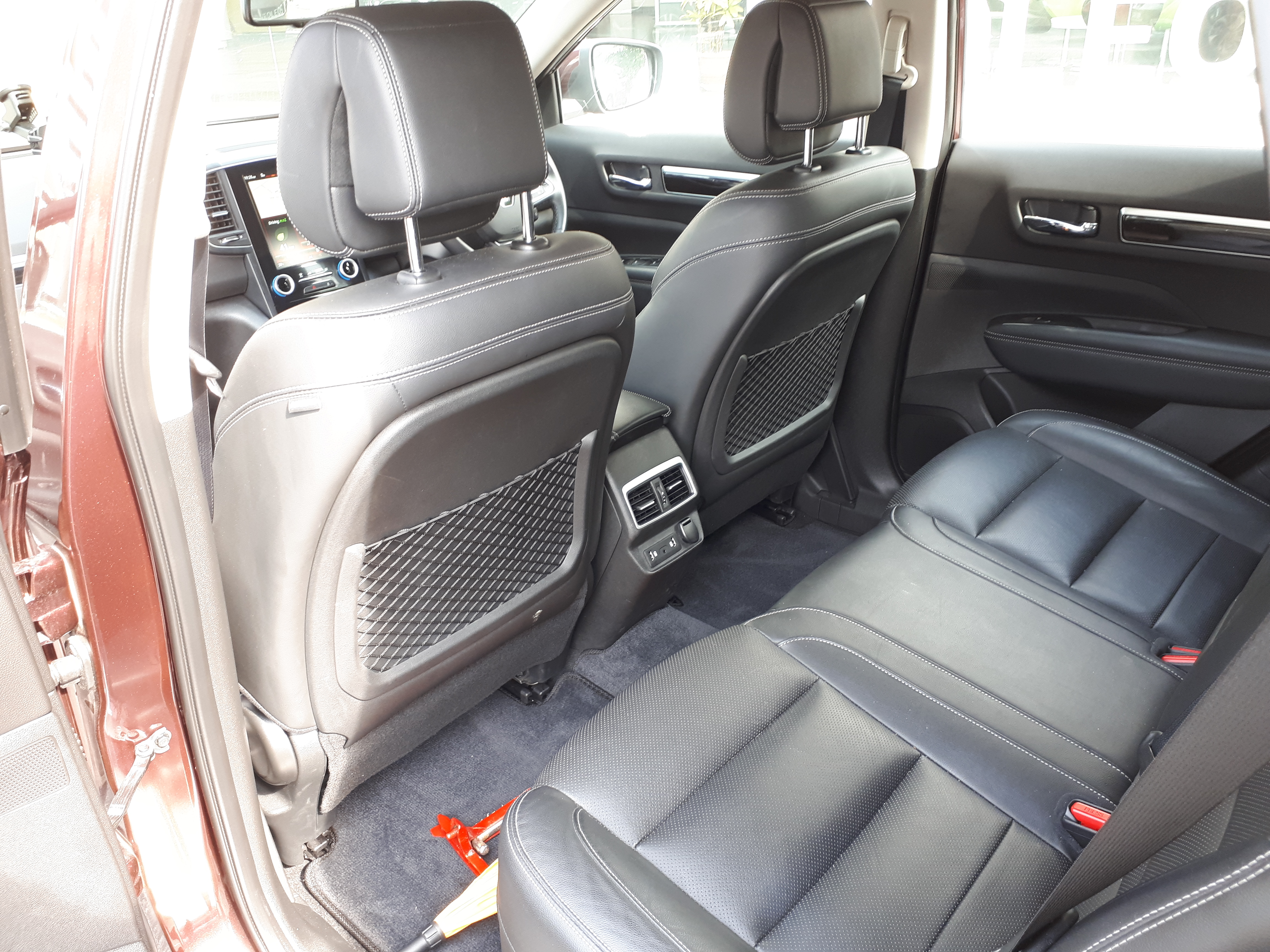 If you're looking for a full-size SUV, you simply have to check this one out. Take it for a test drive, because to me it's like a hidden gem among a sea of other more popular SUVs, and it really, really deserves its time in the limelight. I loved it. – Chris Wee.
Renault Koleos 2.5 Photo Gallery…