The eagerly anticipated inaugural Fullerton Concours d'Elegance has come to a close, and what an epic event it was. A unique three-day celebration to mark the 90th Anniversary of the Fullerton
Building, home to The Fullerton Hotel Singapore, it took place from 29th June to 1st July 2018 across The Fullerton Heritage precinct.
The iconic building was gazetted as a National Monument on 7th December 2015 in recognition of its pivotal role in Singapore's history. Built in 1928, the Grande Dame has borne witness to many historical events and milestones.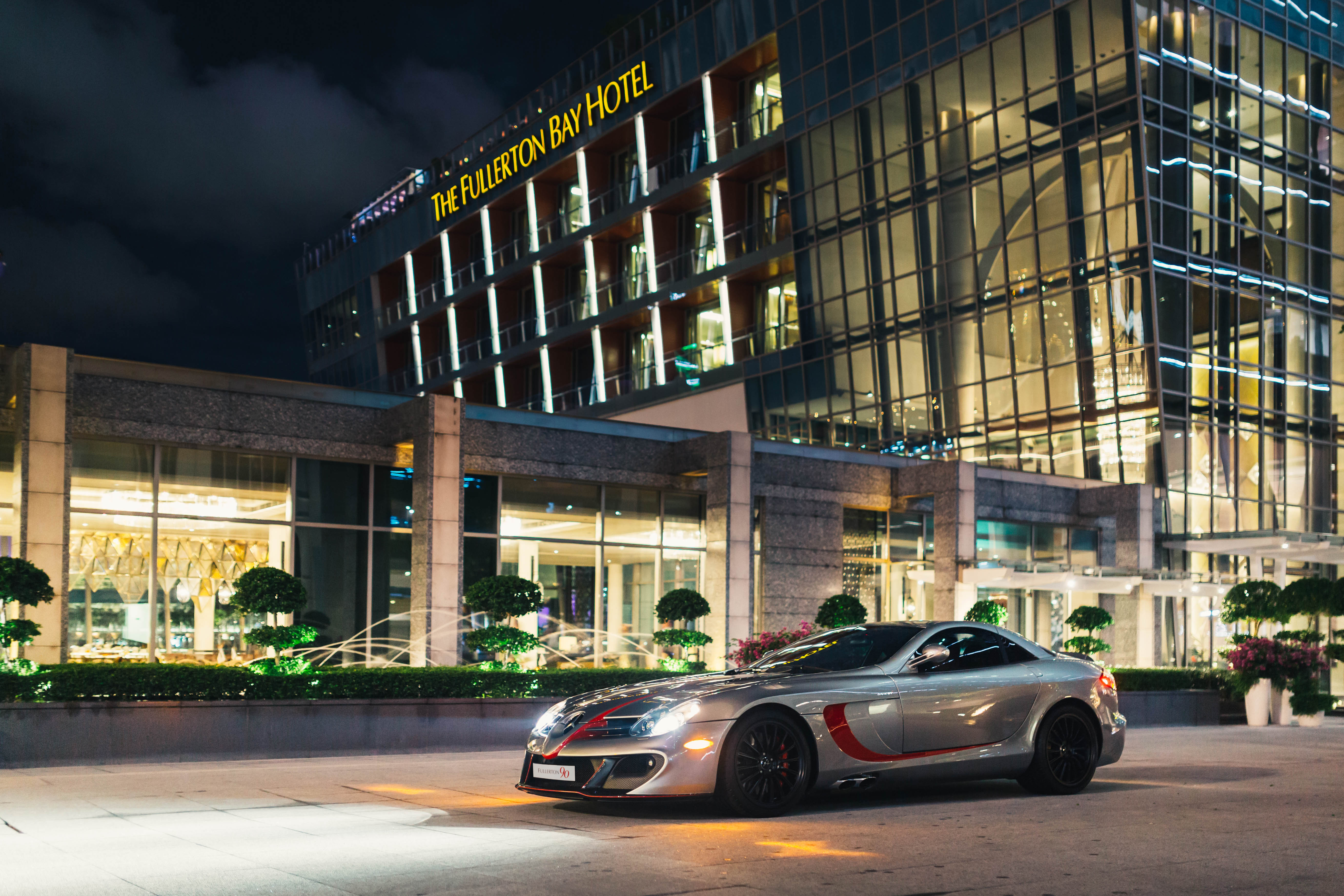 All roads lead to the Fullerton Building…
Paying tribute to the Fullerton Building's roots as 'Mile Zero', the point of reference for measuring all road distances in Singapore, The Fullerton Hotel Singapore unveiled a commemorative plaque, which was embedded into the hotel grounds during the Opening Ceremony. Measuring 1.2 metres, the plaque features the milestone system adopted circa 1909, with the Fullerton Building marked as 'Mile Zero', from which key roads and other milestones were mapped out.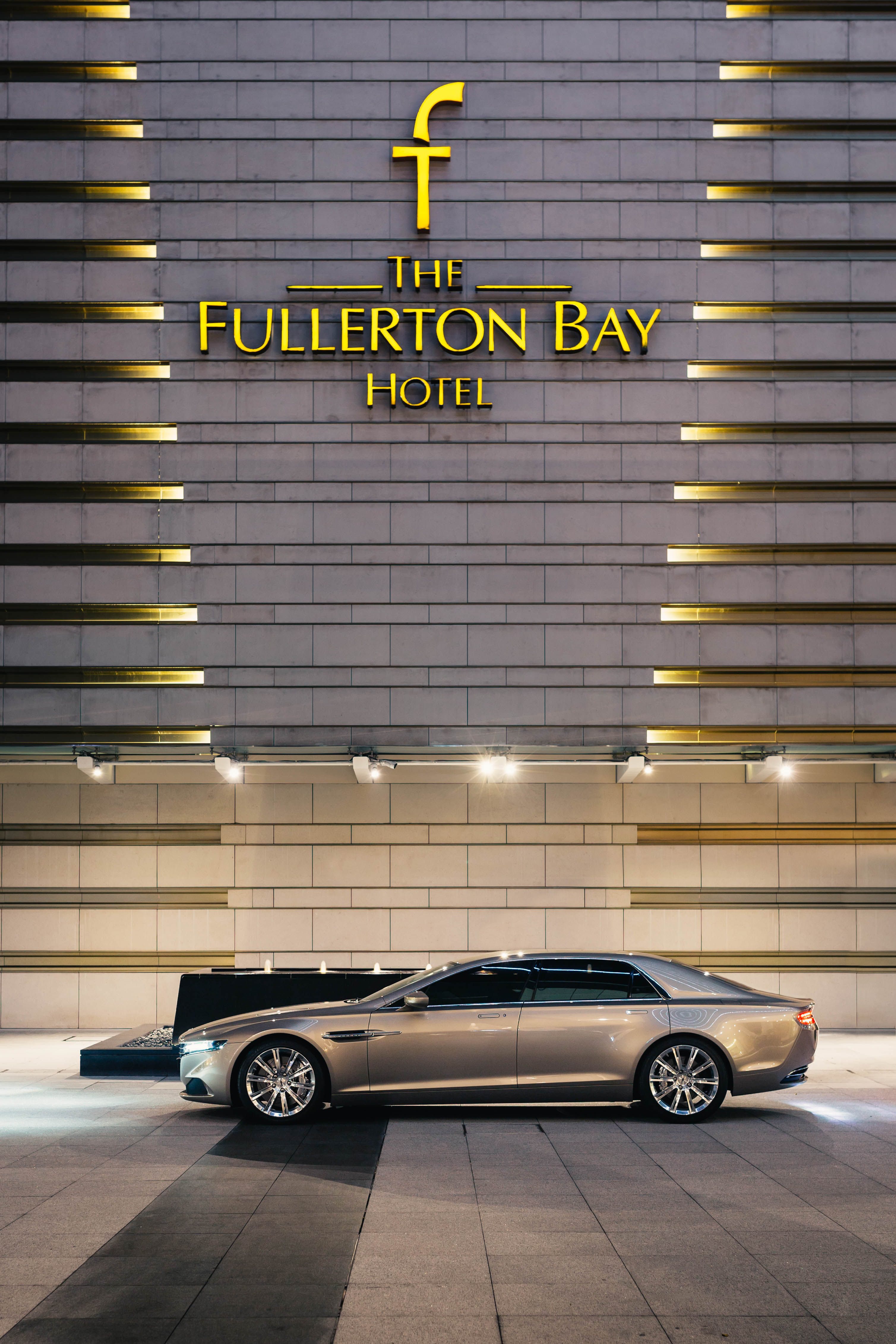 The location of the plaque is especially significant, as it is located at the former entrance of the General Post Office. The unveiling ceremony was graced by Guest of Honour Mr Lim Eng Hwee, CEO of the Urban Redevelopment Authority and Deputy Chairman of Sino Group, Mr Daryl Ng. Speaking at the Opening Ceremony, Deputy Chairman of Sino Group Daryl Ng said, 'The Fullerton Building is an iconic location which holds a special place in the nation's history, and in the hearts of people of Singapore. It has served as a key point of reference for Singapore 90 years ago, and has been a part of various milestones in this nation. The plaque is engraved with an old milestone map of Singapore and pinpoints significant markers. No matter the distance one has travelled, no matter the length of time, we continue to welcome guests and invite them to create special memories of the Grande Dame with our 90th anniversary celebration and the Fullerton Concours d'Elegance.'
Iconic cars debut in Southeast Asia and a display of one-of-its kind in Singapore…
26 classic cars owned by discerning private collectors in Singapore and Malaysia will be competing in the preeminent Concours d'Elegance. The cars will be judged on criteria including originality and authenticity, restoration quality, design and styling, and elegance in three categories, namely Pre-World War II Vintage,
Post War Classic (1945 to 1960) and Modern Classic (1961 to 1983).
Presiding over the Concours d'Elegance was Chief Concours Judge, renowned vintage car enthusiast and President of the Malaysia & Singapore Vintage Car Register ('MSVCR'), Dr Ivor Thevathasan. Other esteemed Concours judges include Mr Alain Li, Regional Chief Executive of Richemont Asia Pacific and Mr David Thomson, former president of the MSVCR. They were complemented by a team of Honorary Judges, including Ms Larissa Tan, CEO of home-grown brand Vanda Electrics, and Mr Oliviero Bottinelli, former Managing Director of Audemars Piguet Asia Pacific.
Visitors will had an opportunity to view some of the private collection of cars owned by His Majesty Sultan Ibrahim Ibni Almarhum Sultan Iskandar, Sultan and Sovereign Ruler of the State and Territory of Johor Darul Ta'zim. They were displayed alongside rare and exquisite timepieces from Audemars Piguet that correspond to the manufacturing years of the cars. Here is the gallery of His Majesty's cars:
Car enthusiasts were also in for a treat – the Bugatti Chiron Sport will make its debut in Asia at the event and three cars were on public display for the first time in Southeast Asia. These are the Rolls-Royce Celestial Phantom, Rolls-Royce Dawn Black Badge as well as a recently restored Rolls-Royce Phantom II.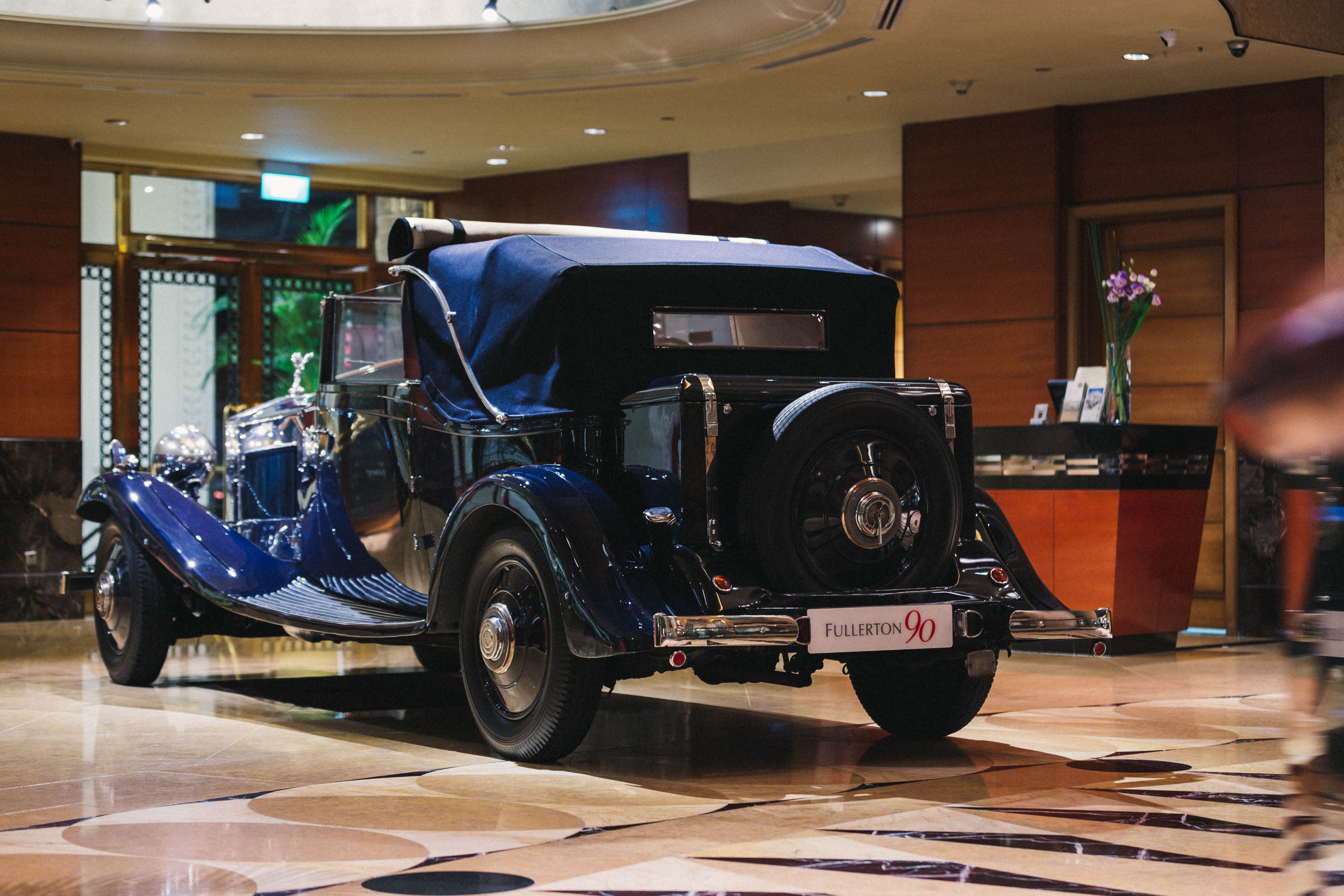 Among the stellar line-up of more than 90 cars curated for the event, visitors were able to admire several unique automobiles that are one-of-a-kind in Singapore. This includes the 1926 Rolls-Royce Connaught Tourer, 1936 Mercedes-Benz 500K [Right-hand drive ('RHD')], 1938 McLaughlin-Buick 90L Ltd, 1958 Porsche 356A Speedster (RHD), 1972 Ferrari Dino 246GTS Convertible and 1990 Aston Martin Lagonda.
The Winning Cars Photo Gallery… These are the cars that took top-honours at the inaugural Fullerton Concours d'Elegance recently:
Fullerton Concours d'Elegance FULL Photo Gallery…
The gist…
• Unveiling of the commemorative 'Mile Zero' plaque on the 71st National Monument grounds
• One of the largest showcases in Southeast Asia; more than 90 vintage, classic and super cars in
the heart of Singapore
• Commencement of the preeminent Concours d'Elegance and fund-raising in support of the
President's Challenge
• A magnificent 3-day event held across The Fullerton Heritage precinct – art and photography
exhibitions, heritage tours, family activities, culinary delights, gala events and yacht displays