The PROTON 1-Tank Adventure for the Central Region ended successfully on 18 July 2018 with a total of 36 participants in 18 cars covering a total distance of 640km on just one tank of fuel. Participants including media, celebrities, key opinion leaders, and public drove either a PROTON Saga 1.3 CVT, Persona 1.6 CVT or Iriz 1.3 CVT from PROTON Centre of Excellence in Shah Alam to Ipoh and back to Setia Gemilang Auto, Shah Alam on just one tank of fuel without any specific driving restrictions.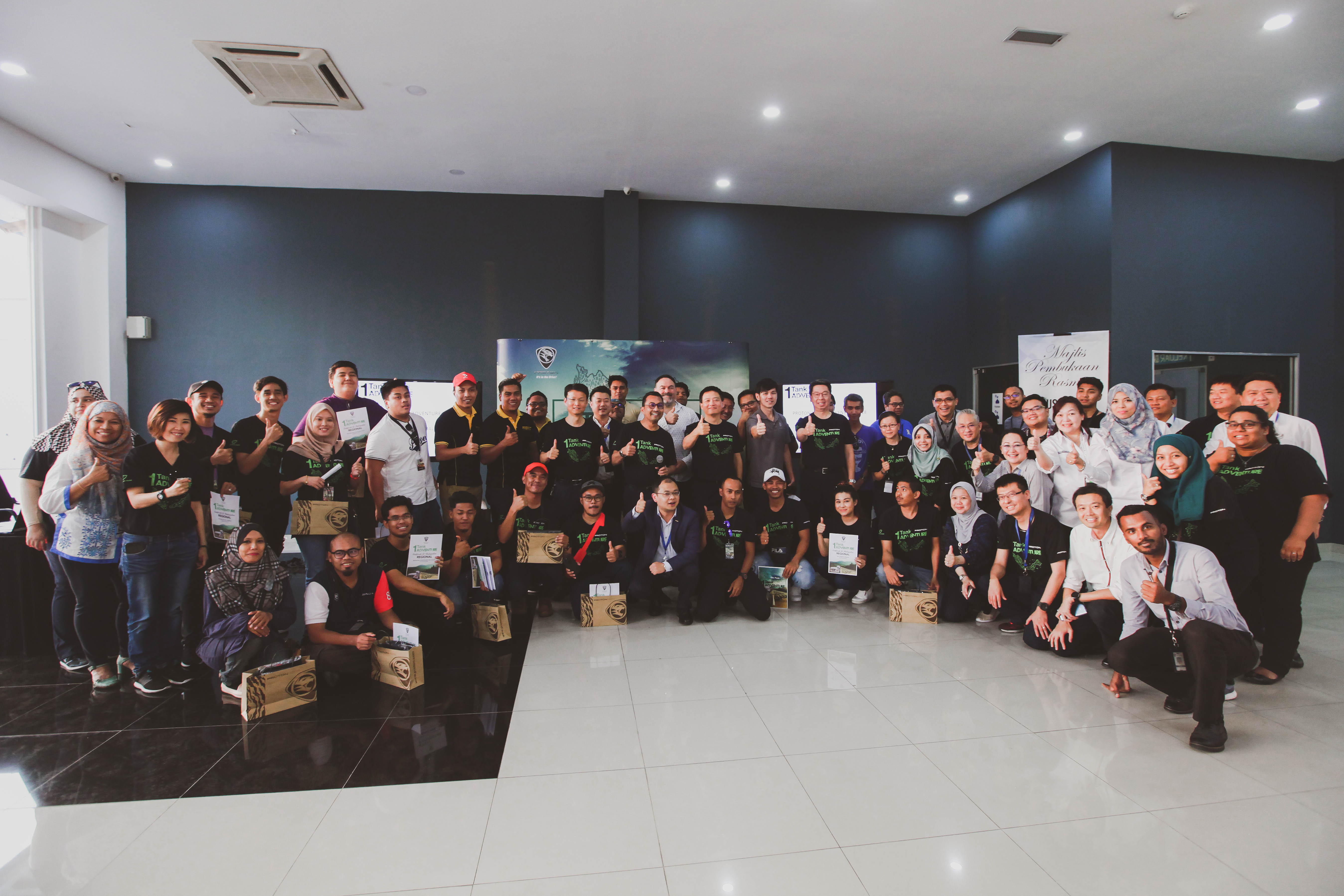 The Journey across 640km
The journey began on a highway where participants drove at a speed between 80km/h to 100km/h before driving 60km/h to 80km/h on alternative roads with traffic, road works, lorries and road conditions that were similar to daily driving conditions.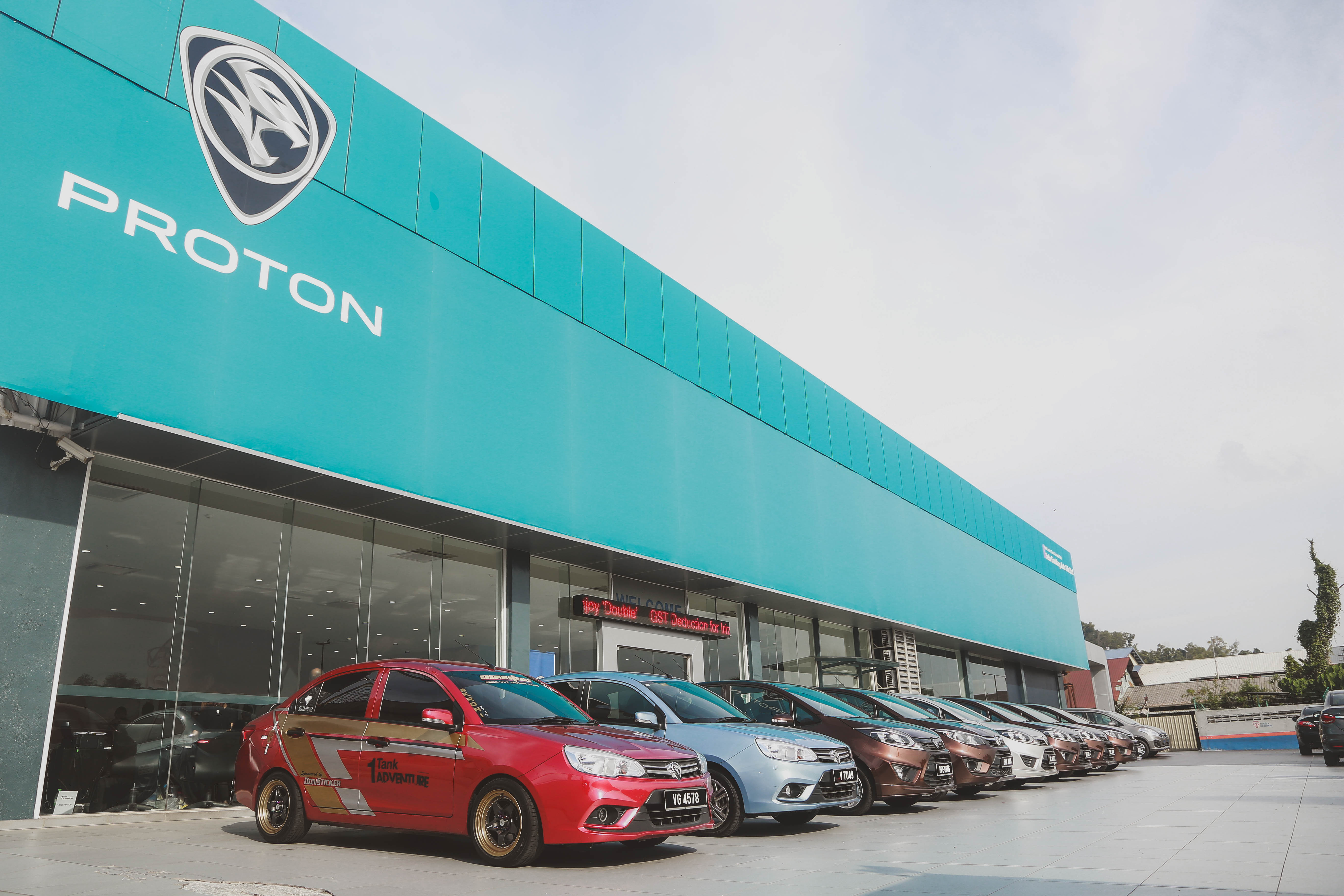 Participants went on a free and easy drive via Kuala Selangor, Teluk Intan, Bukit Gantang R&R, Weil Hotel, Kellie's Castle before arriving at Malaysia Agro Exposition Park Serdang (MAEPS) for their Dynamic Driving Experience. They even enjoyed famous local cuisine such as Mee Udang Galah, Mee Rebus Mastan Ghani, Nasi Vanggey and durians along the way.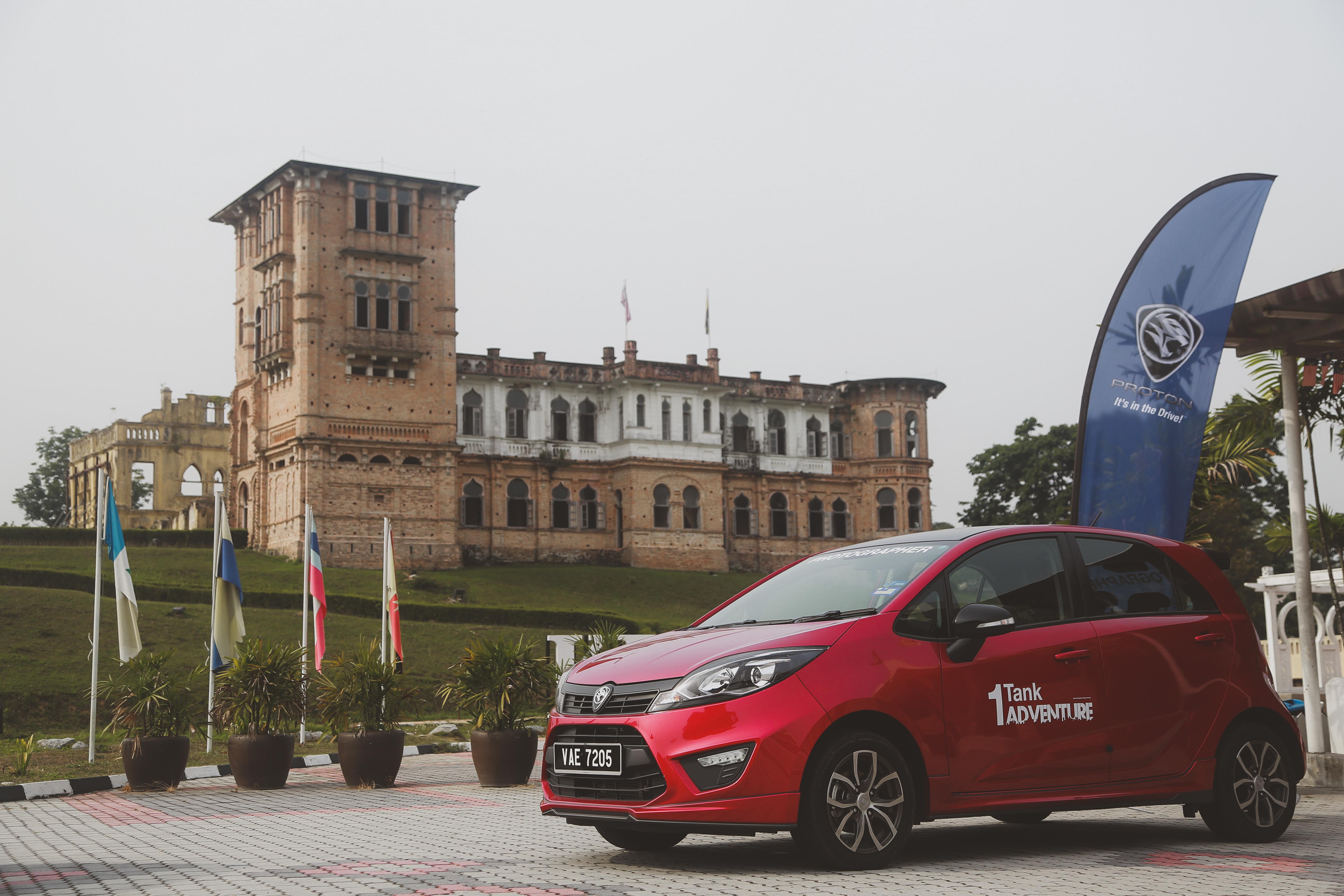 In order to capture real time fuel consumption, participants are encouraged to drive freely with the air-conditioning, without removing any safety items (i.e. the spare tyre).
Central Region End with Successful Results
As a result, all cars achieved 640km in just 1 tank and the results were verified by scrutineers from the Malaysia Speed Festival (MSF). The best achievements were from the Public category led by Saga 1.3 CVT at 3.57L/100km (average fuel consumption for Saga Group is 4.5L/100km), followed by Persona 1.6 CVT at 4.00L/100km (average fuel consumption for Persona Group is 5.09L/100km), and Iriz 1.3 CVT at 4.75L/100km (average fuel consumption for Iriz Group is 5.55L/100km).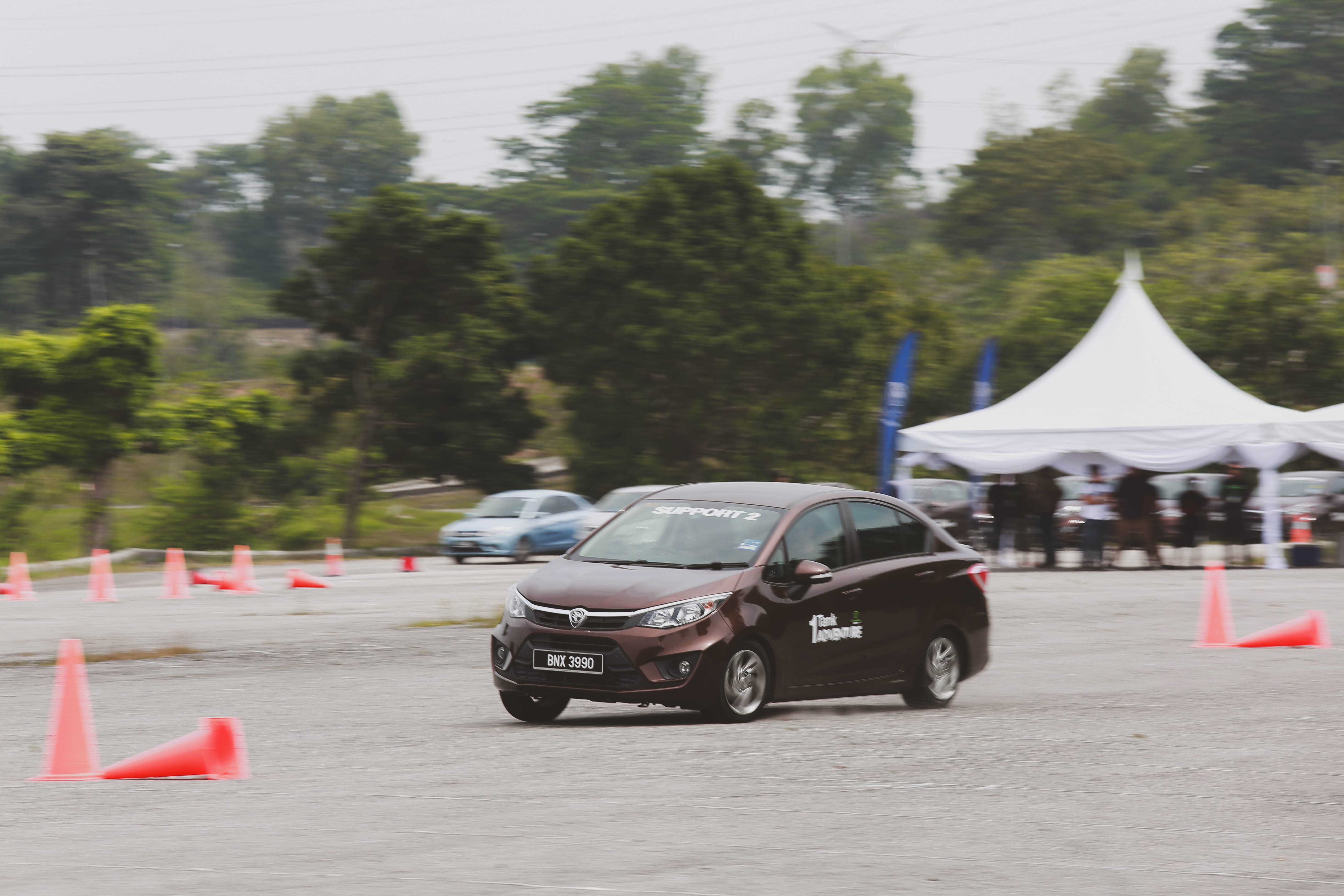 The last activity before the finishing line was the Dynamic Driving Experience where participants got first-hand experience of the exhilarating ride and handling of PROTON vehicles as well as 5-Star ASEAN NCAP active safety features in the Persona and Iriz, such as the Electronic Stability Control (ESC) with Traction Control (TC) and Anti-lock Braking System (ABS).
The 3 cars featured in the event were: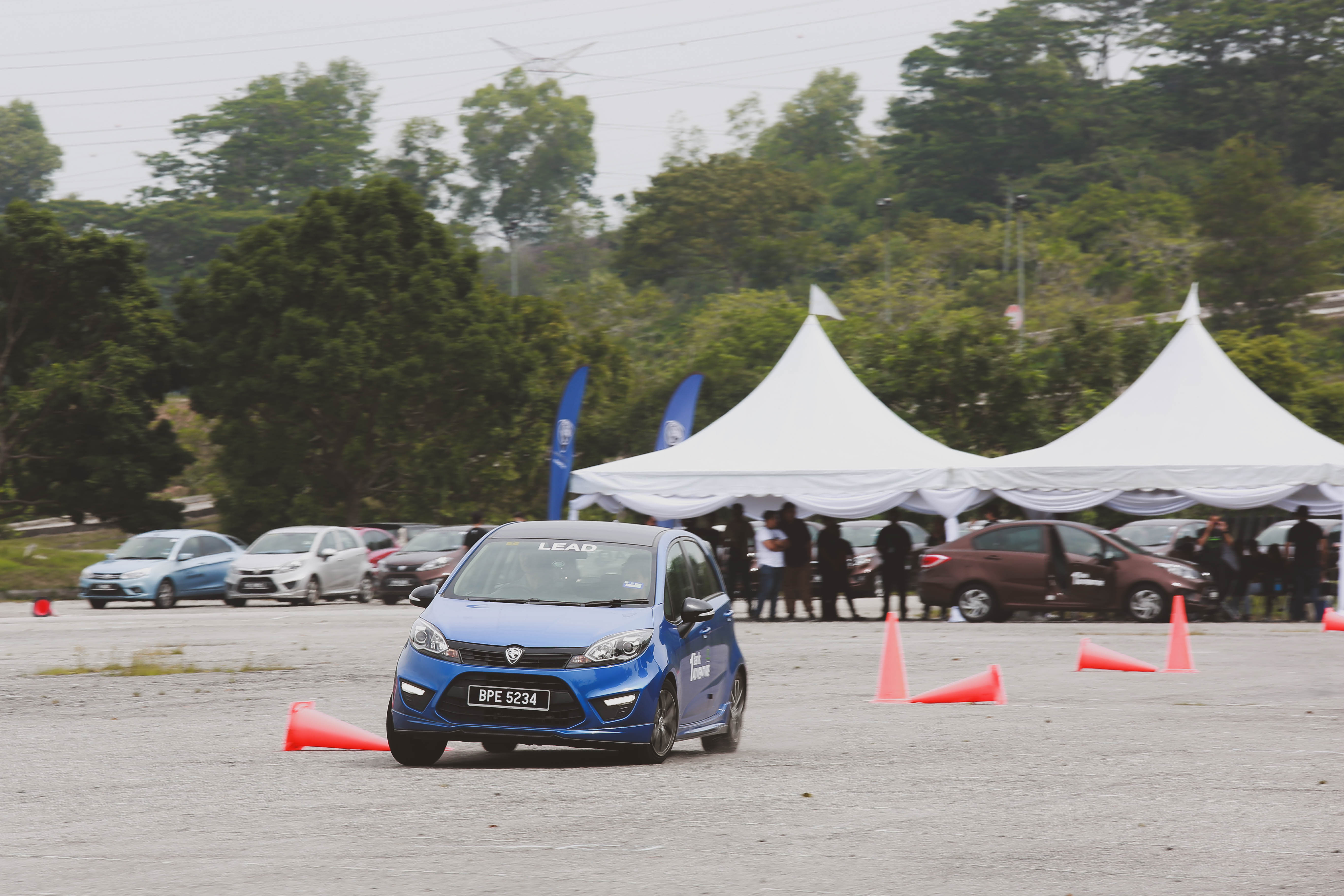 Saga: Safe, Stable, Spacious
Proton Saga is spacious and it comes with Electronic Stability Control (ESC) and Traction Control (TC) system, giving it an outstanding driving experience (compared to its competitors in the same category, the driving performance ensures great driving experience, stability at high speed cornering; leading to better safety) and value for money with low maintenance cost which is an important consideration for the consumers.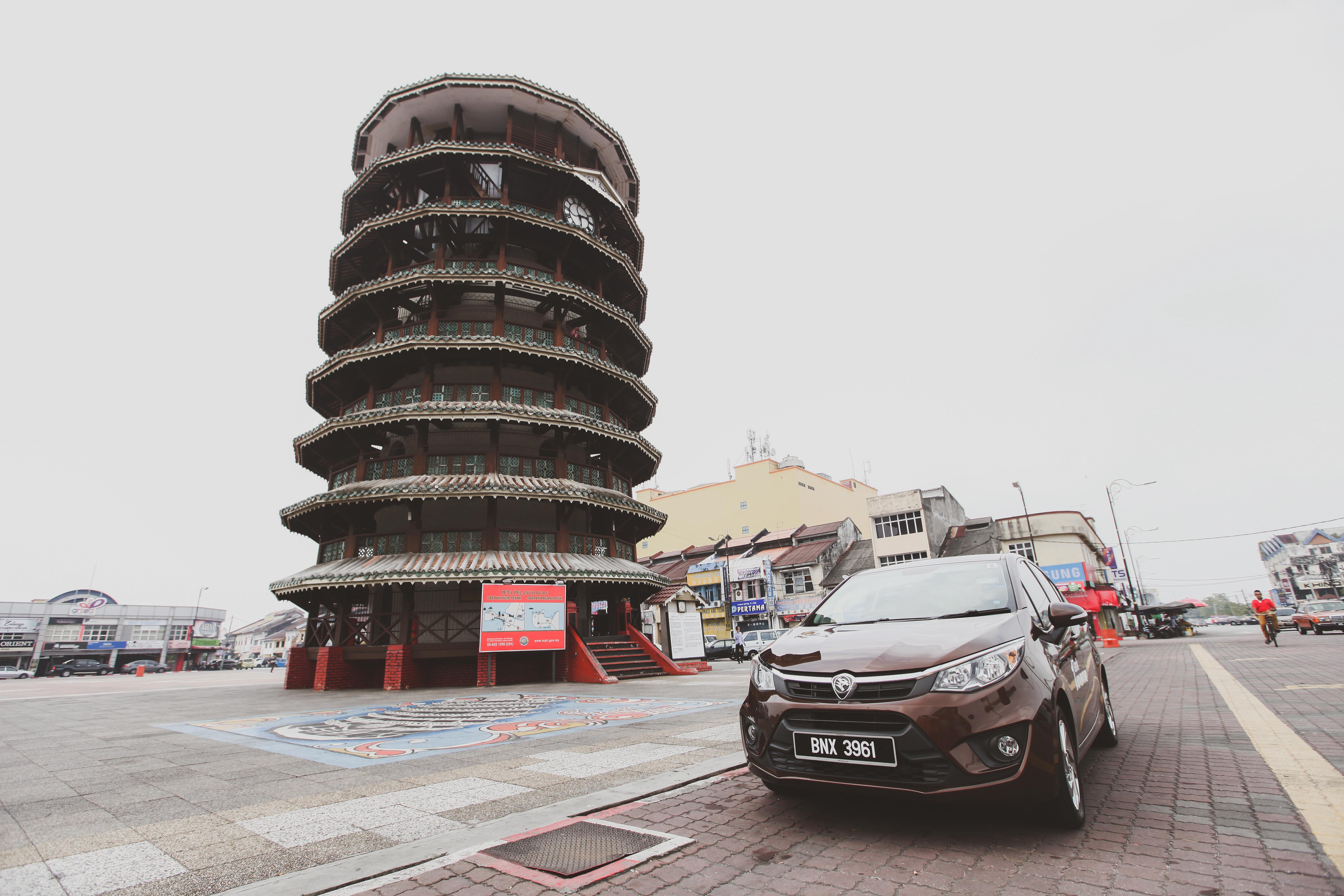 Persona:Power, Practicality, Proven Safety
Persona has internationally recognized ASEAN NCAP 5 star ratings with its outstanding safety which includes Electronic Stability Control (ESC), Traction Control (TC), 6 airbags and body structure made with HPF technology. It offers spacious interior with a 510L boot space, and practicality with keyless entry and reverse camera. Competitively priced in its category, the Persona is equipped with 1.6VVT engine that ensuress powerful performance for great driving experience.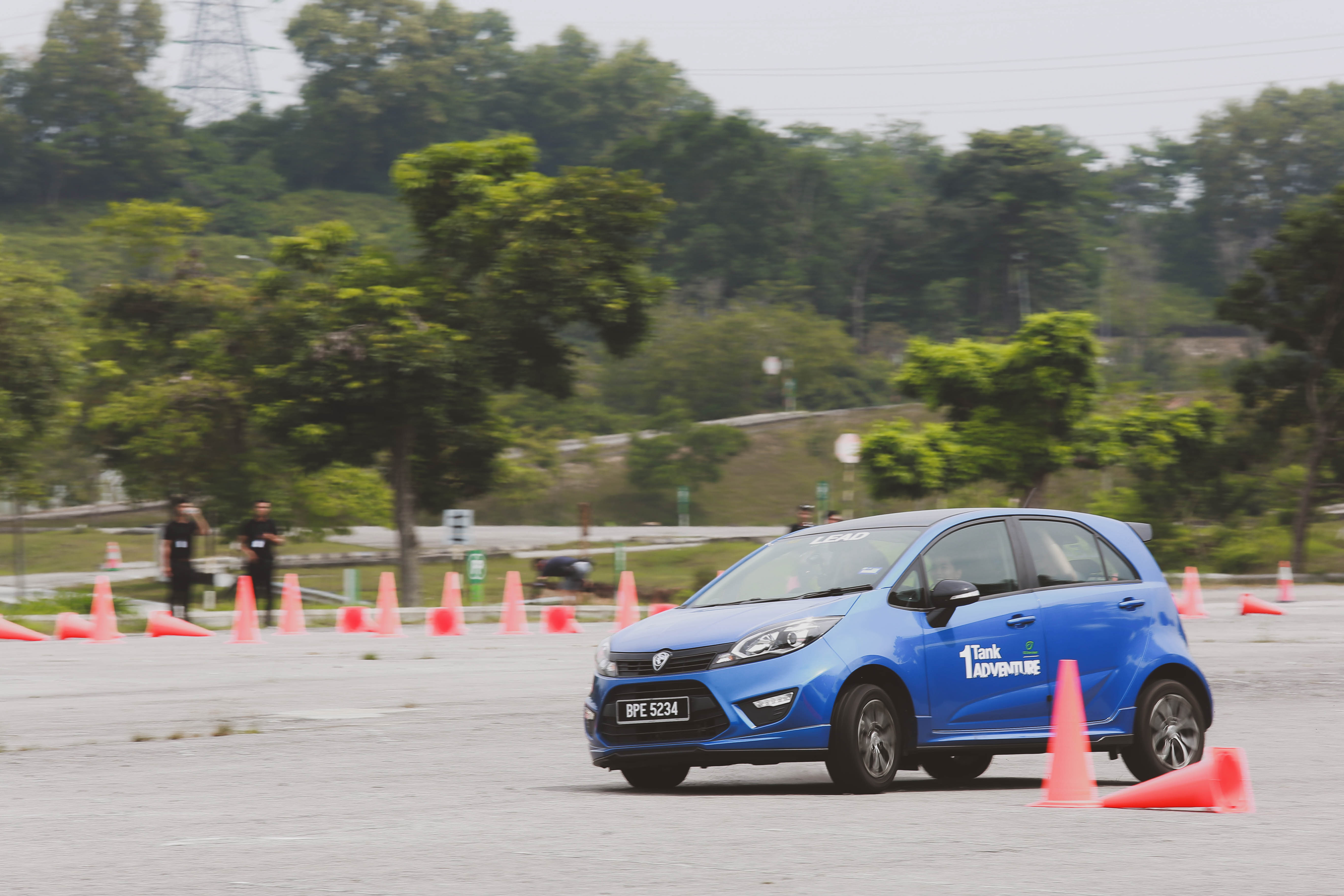 Iriz: Reinforced Safety, Responsive Driving, Refined Design
Iriz presents a tough and sturdy characteristic with its body structure made with HPF as well as other advanced technology equipment including Electronic Stability Control (ESC) and Hill-hold Assist that is standard across all variants. In terms of performance, Iriz is equipped with 1.3L and 1.6L VVT engine, which has proven outstanding drivability through the Sepang 1000km race. Additionally, Iriz offers design that cater to youths with its distinctive two-tone colour body kit and black roof design that catches people's attention. For interior, the steering, upholstery and carpet mat with fine tailoring technology and striking colour combination accentuate its sportiness. Now, it is equipped with a new meter display and multi-touch infotainment display system as well as glossy finish for its gear and dashboard that uplift the fine design in the interior.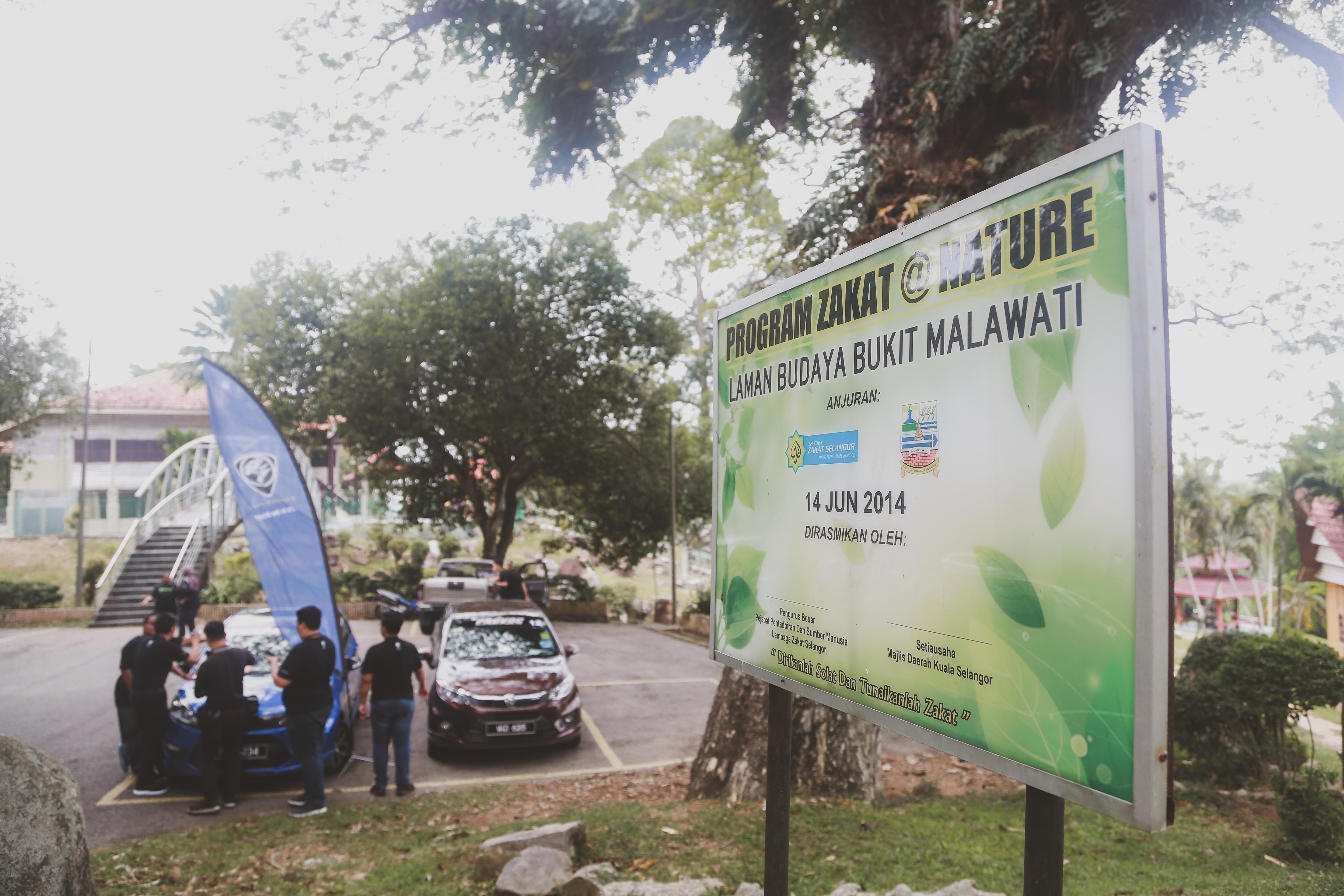 Registration has closed for the next round at the Southern region, but recruitment for the Northern region round is still open. For details, terms and conditions, please visit PROTON official Facebook page: https://www.facebook.com/ProtonCarsOfficial