While it gears-up for the impending launch of its first-ever SUV, Proton decided to take a breather from the feverish planning and invite the media to find out for themselves just how fuel-efficient Proton cars are. Sep Irran the Editor of MotoMalaya.net files this report…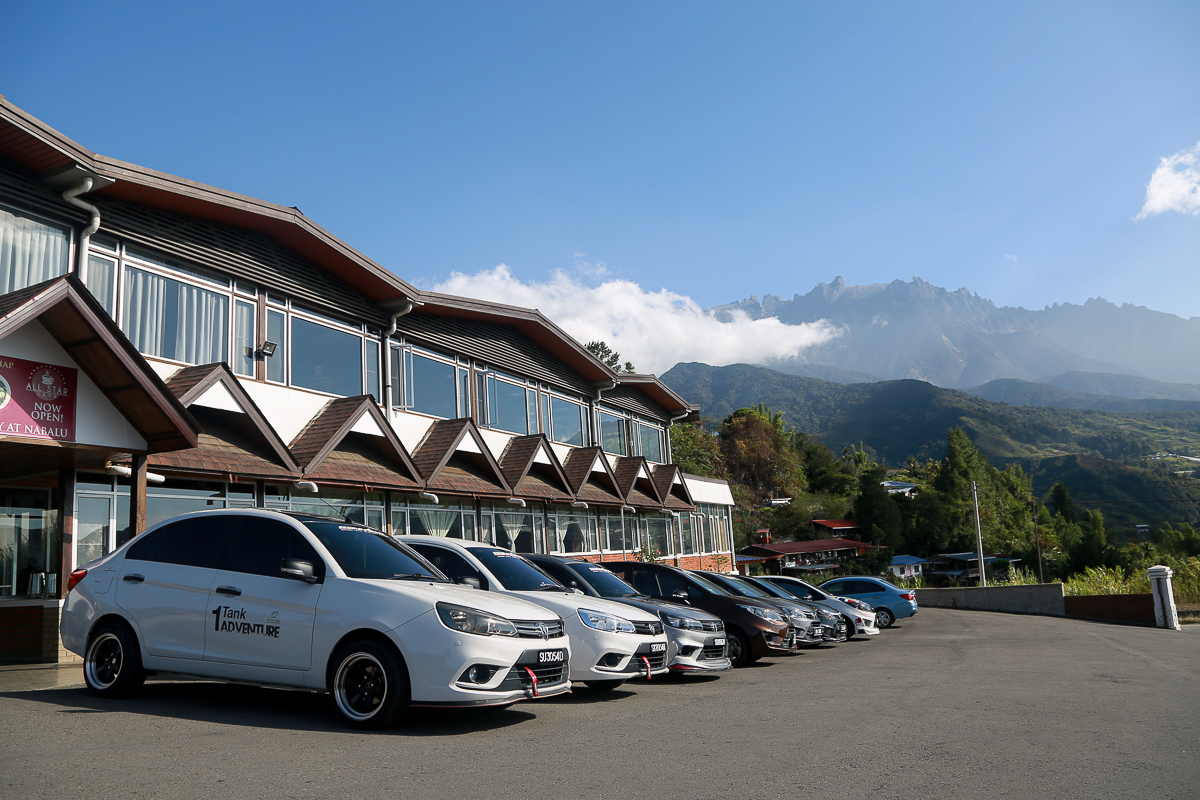 The GIST…
The question of how far you can travel in a Proton with just one tank of fuel is a very interesting inquisition.
For this, Proton organised the 2018 Proton 1-Tank Adventure where Proton users will try to find out.
We were invited for Round 3 in Sabah where we drove the Proton Saga around 420km from Kota Kinabalu to Kundasang and back.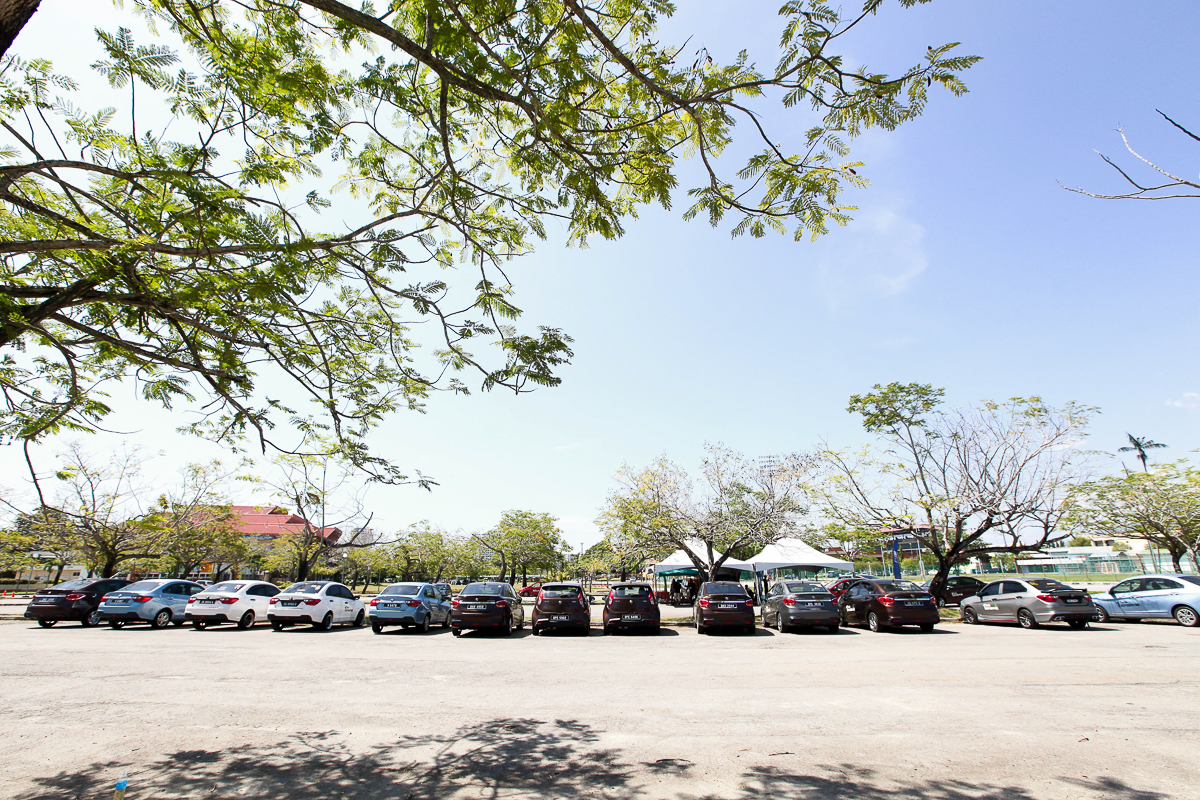 There are a lot of factors when it comes to buying the perfect car. From performance, design, specifications, and many more, the majority of the public will look into one very important aspect; fuel economy. For Proton, they're currently organising a very special event just to show how fuel-efficient their cars really are when driving in the real world.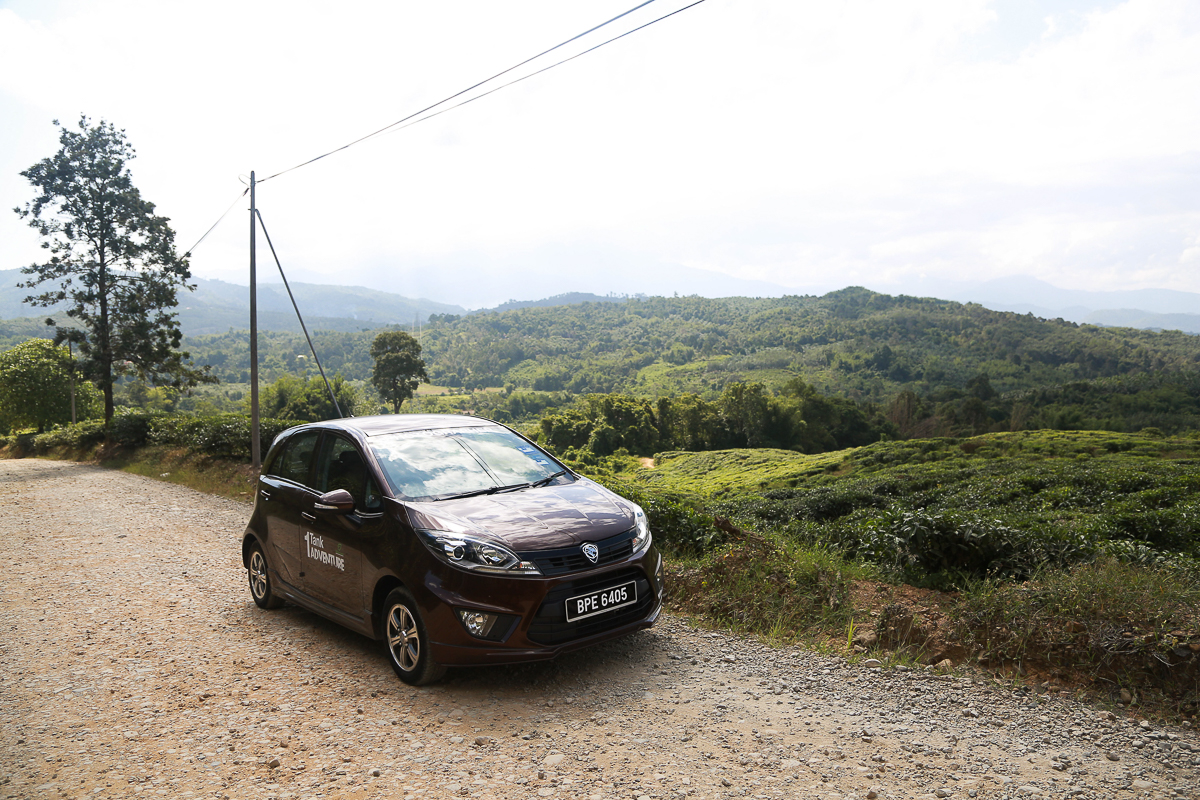 Dubbed the 2018 Proton 1-Tank Adventure, a series of fuel economy drives are held within a span of two days. Five rounds are currently on-going and we were fortunate enough to be invited for the recently-concluded third leg in East Malaysia. Starting from Kota Kinabalu all the way up to Kundasang and back, the challenge covers around 420km with a variety of road conditions.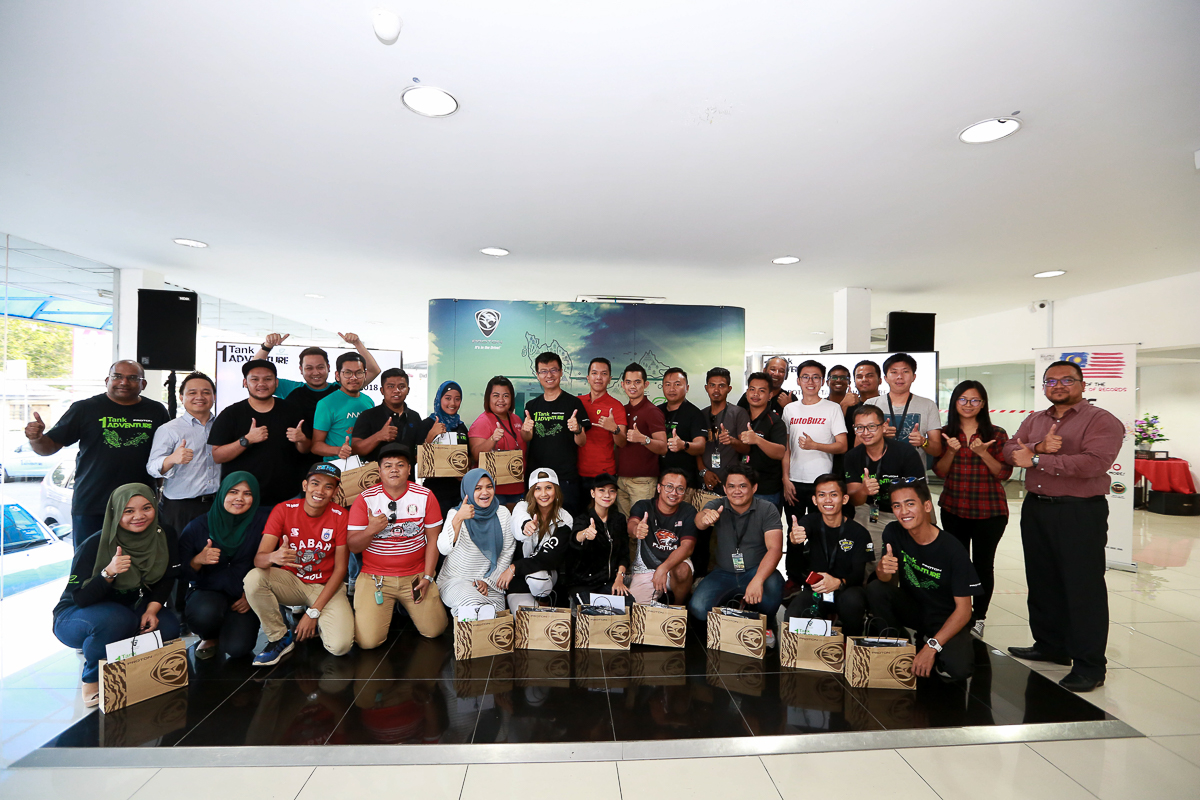 From single lane mountain roads and twisties up to 2,000metres above sea level, our two-day trip on the 24 to 25 July 2018 was presented with a variety of challenging driving scenarios from unpaved roads, steep hill climbs, potential landslides, and unpredictable traffic congestions. Our goal was to cover all of this with only one tank of fuel.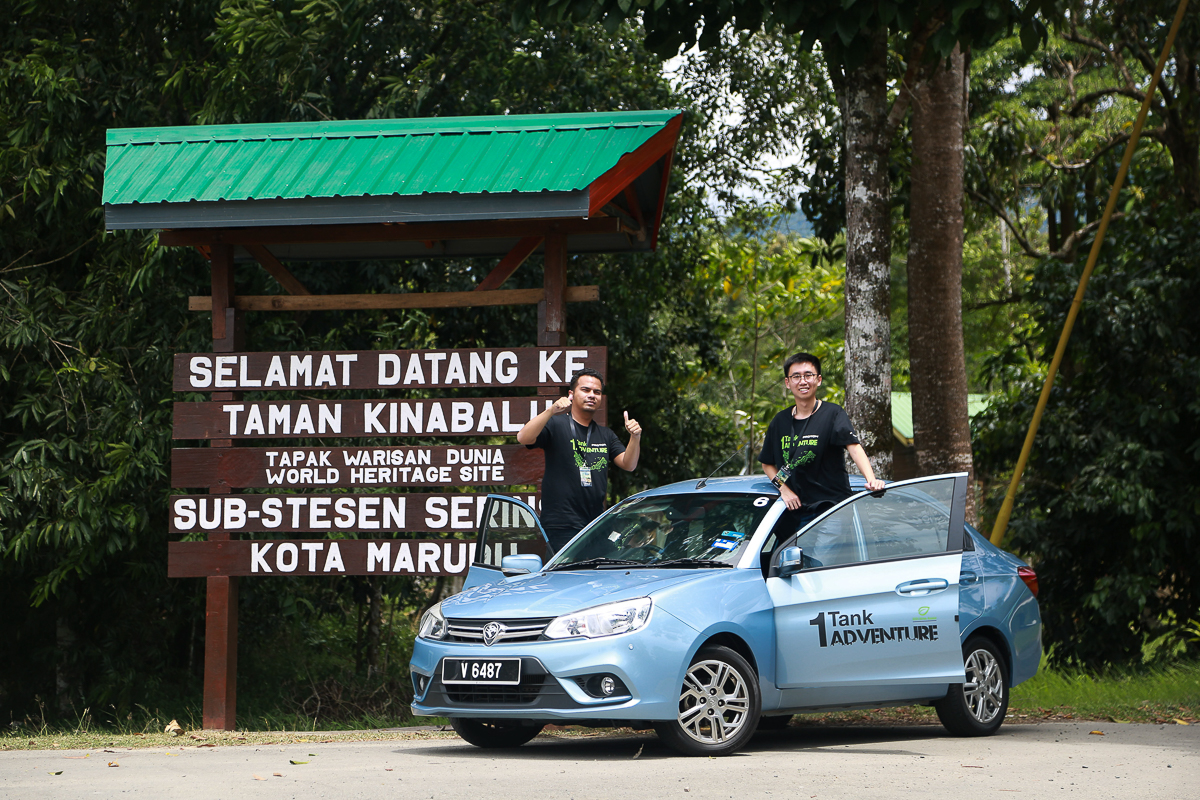 There were 16 teams who took part in the third round of the 2018 Proton 1-Tank Adventure and I was teamed up with Adrian Chia from Autobuzz and we set out for one of the most memorable journeys of our lives. As part of the motoring media family here in Malaysia, we have no issues driving fast and furious but our biggest challenge is driving economically. We have no doubt that it can be done but we tried our very best to see how good the Proton Saga really is when it comes to fuel economy.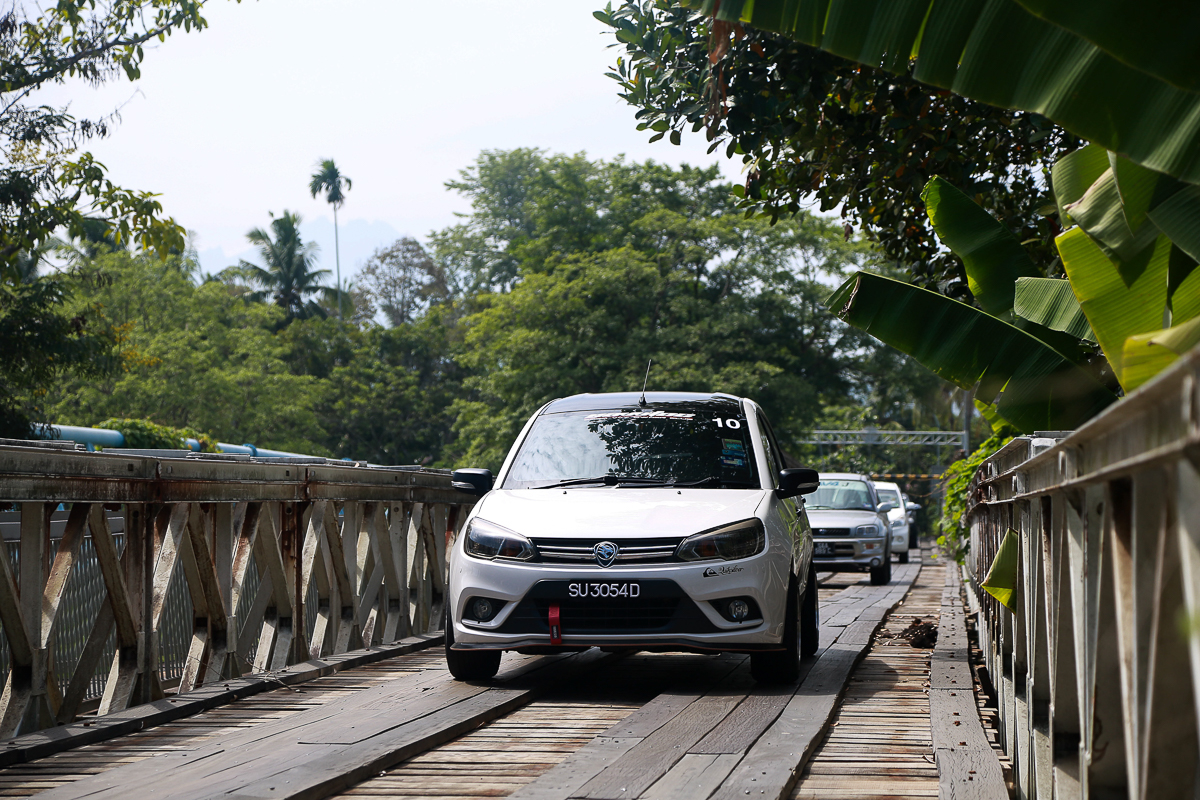 Three different Proton models took parts in the 2018 Proton 1-Tank Adventure which are the Saga, Iriz, and Persona. We took off from the Proton showroom in Inanam and made our way to five different checkpoints which were spread out within 260km.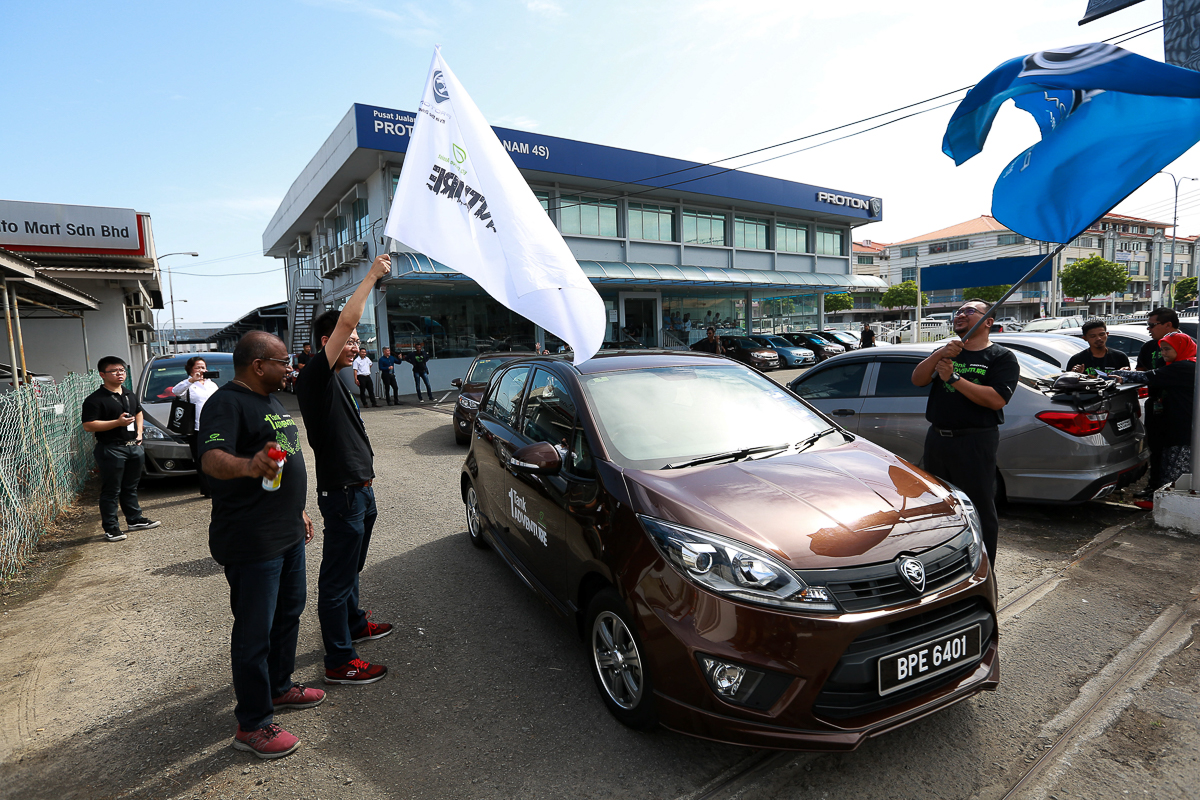 We filled up our fuel tanks to the brim at the nearby Petronas before having the fuel cap sealed off by the event organisers before setting off to some iconic places like the Tuaran Clock Tower, Serinsim Sub-Station Kinabalu Park, Sabah Tea plantation, and finally, the Nabalu Kundasang Lodge which sits at around 1,800metres above sea level.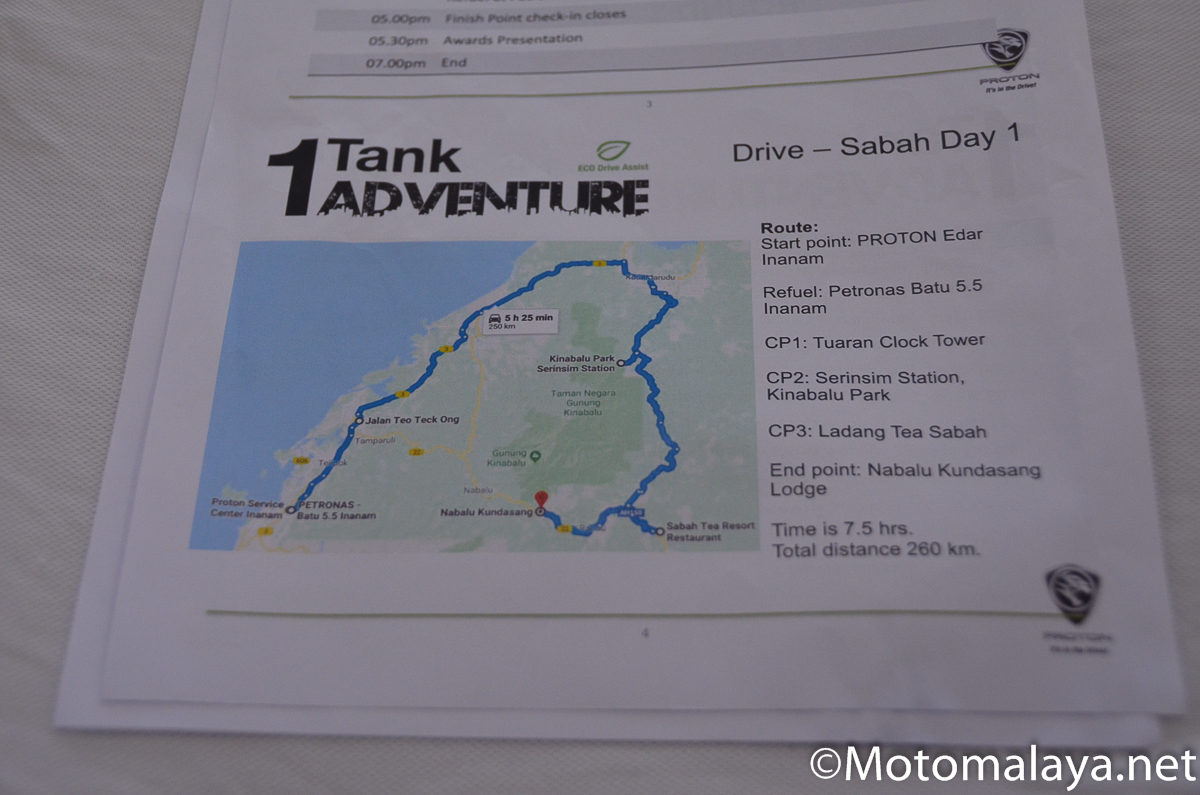 Both Adrian and I took turns in driving as economically as we can and with the Proton Saga 1.3 CVT, it was quite easy to do so thanks to its Eco Drive Assist indicator sitting neatly in the meter panel. We knew that the average fuel consumption for the Saga sits between 5.6 litres to 6.17 litres for every 100km but since it's a challenge, we try to achieve the best number possible.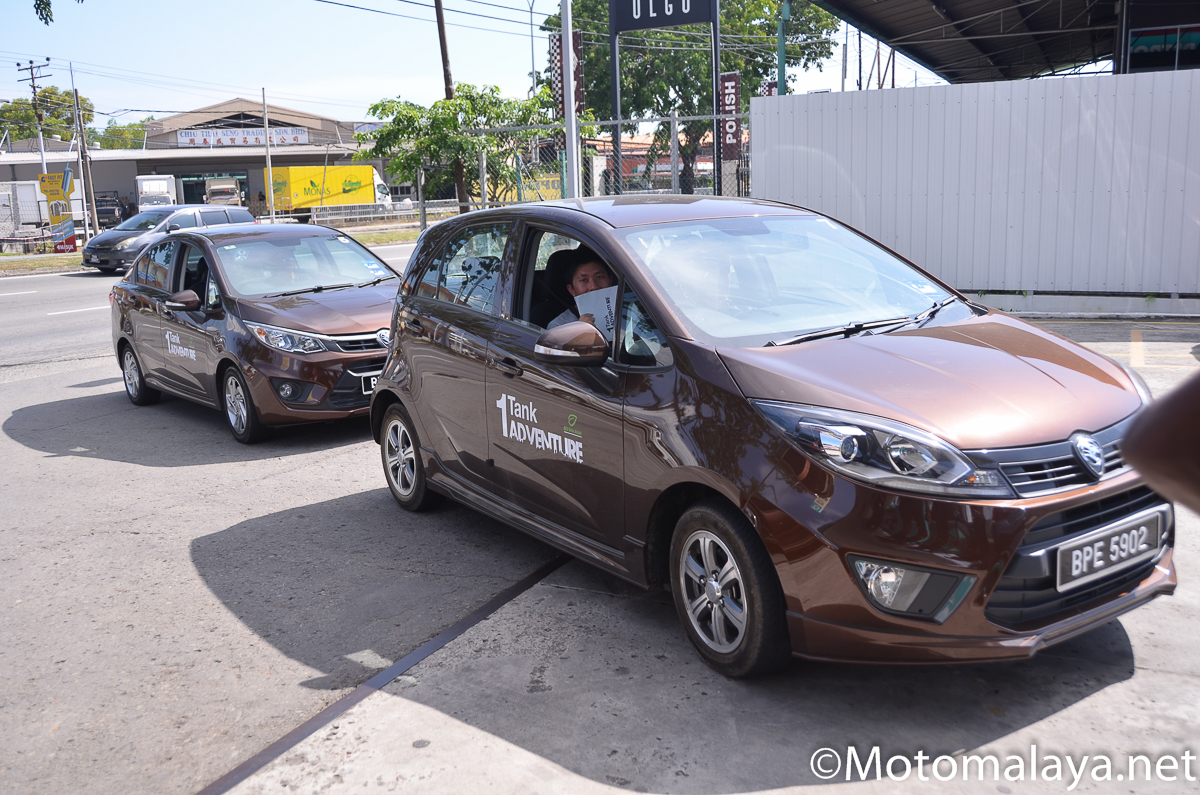 Upon stopping at our hotel in Kundasang, we noticed that our Proton Saga only used around half of the fuel based on the fuel indicator. With a fuel tank capacity of 40 litres, we calculated that we managed to reach around 7.69 litres/100km which was reasonable considering all twisting roads and hill climbs getting up to Kundasang.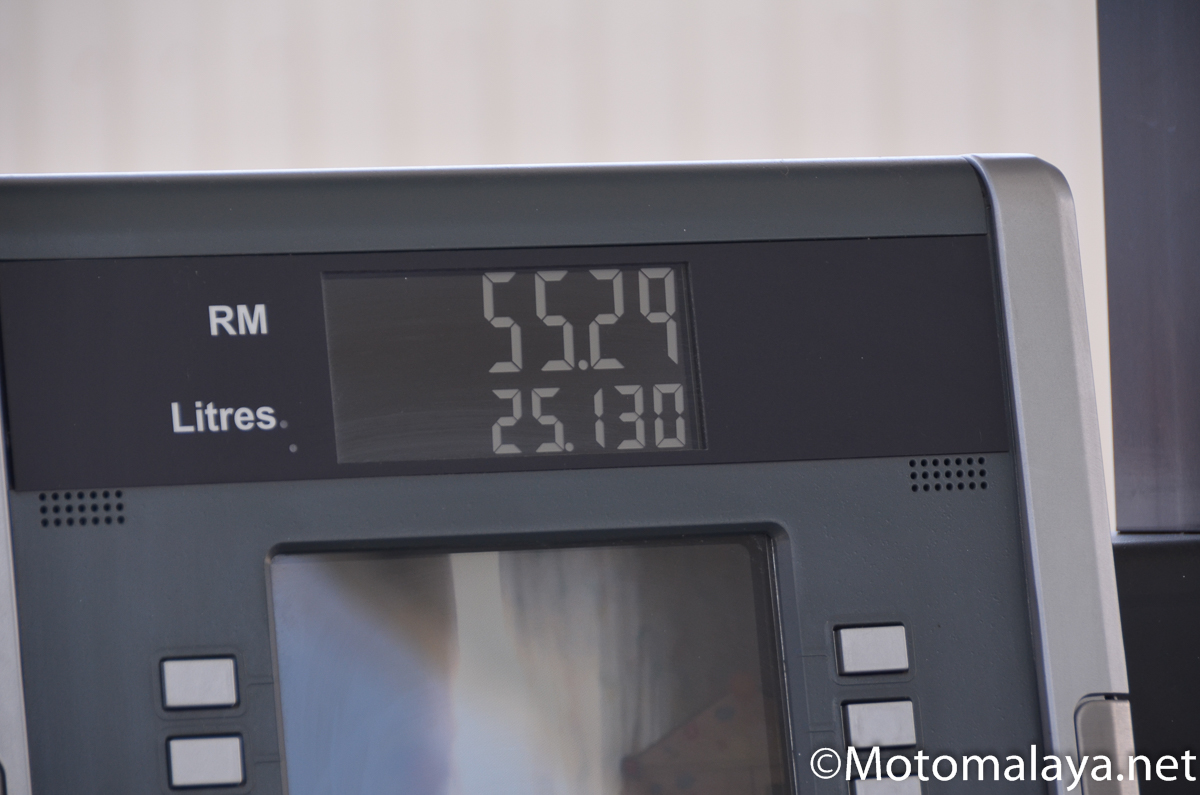 The night continued with dinner and a very interesting talk on Proton's latest safety specifications built into their latest models which are a combination of Anti-Lock Braking System (ABS), Traction Control (TC), and Vehicle Stability Control (VSC). We had a chance to test what these are all about in Day 2 of our drive back to Kota Kinabalu.
The next morning, we took off with half a tank of fuel left and were told to take the route filled with multiple check points (cows, lorries, heavy traffic, landslides, and unpaved roads included!) at the very beautiful Kuala Abai Beach and Likas Stadium. This is where we took part in the Dynamic Driving Activity where we tested the handling of both the Proton Persona and Iriz on a series of tests involving slaloms, emergency braking, braking avoidance, and lane changes.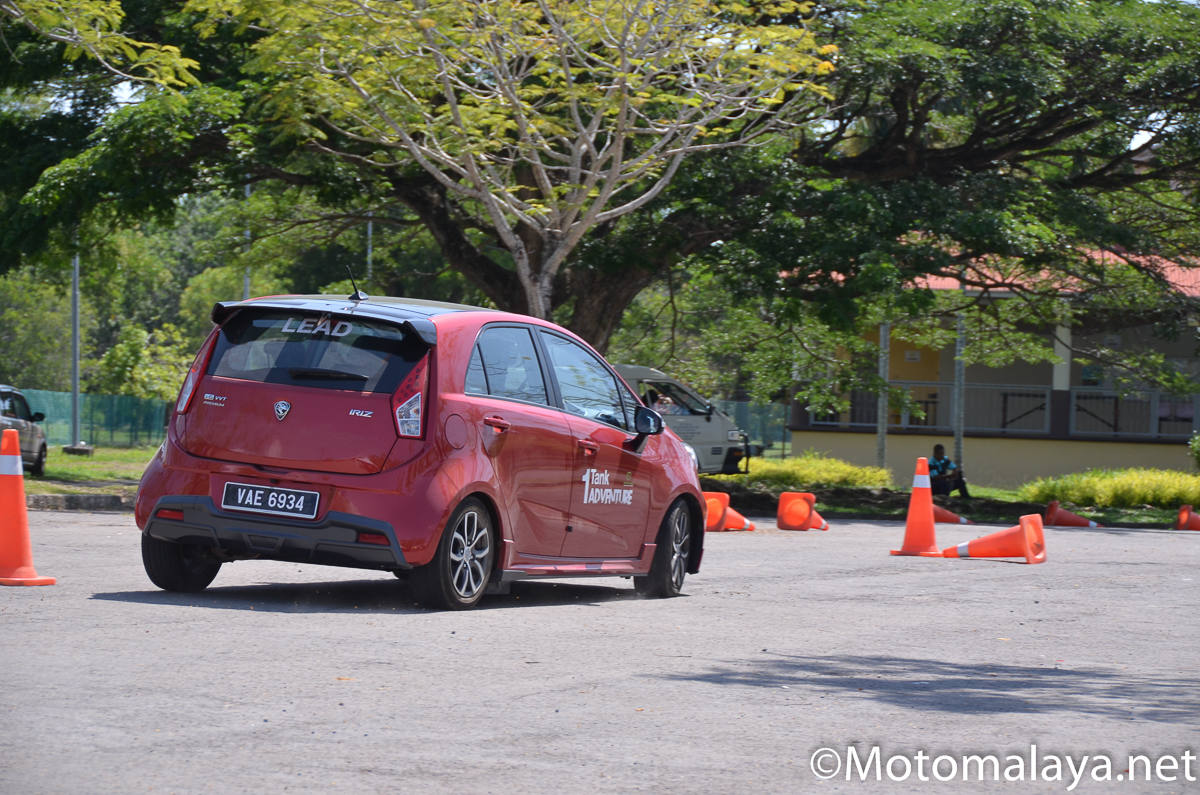 Embedded with the DNA of Lotus, we experienced first-hand on how beautiful these Protons handled in tricky driving conditions. This is where we could understand more on the cars' safety features and dynamic handling available in reasonably-priced vehicles, which were surprisingly excellent.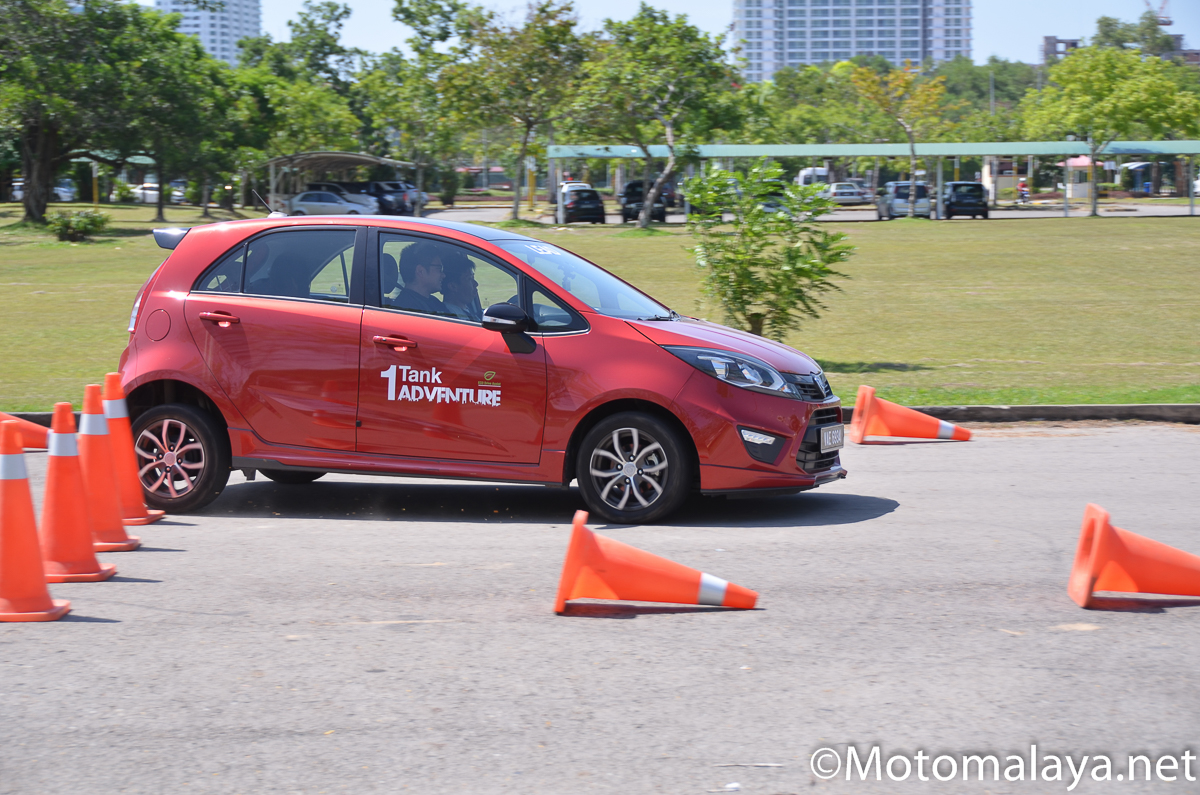 For our final stop, we headed back to the Petronas petrol station located in Inanam where we first filled up in Day 1 to determined how much fuel each of us have used in the past couple of days. All 16 cars made it back after 420km of driving up, down, and all around Kota Kinabalu with some space fuel left in the tank.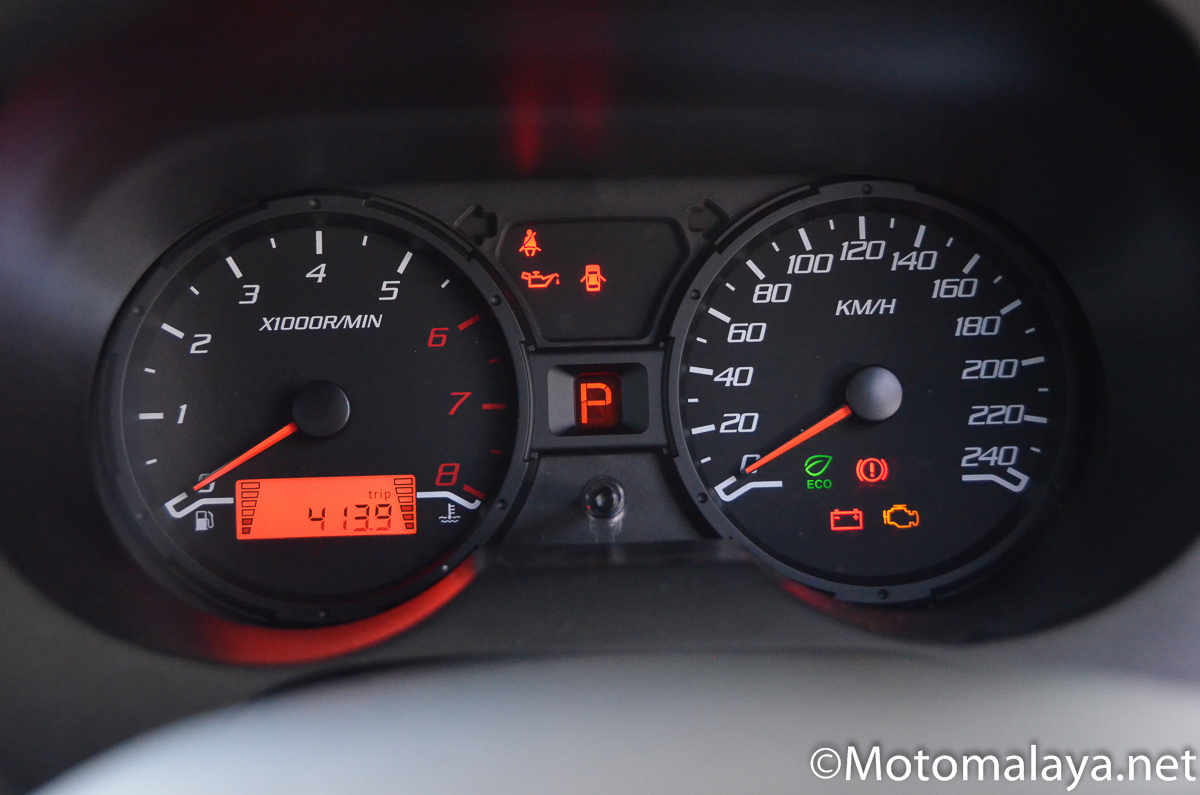 Back at the Proton showroom, the winners were announced and RM24,000 worth of prizes were given out the most economical drivers of Round 3 of the 2018 Proton 1-Tank Adventure. The winners clocked in some very impressive numbers which can be seen, below: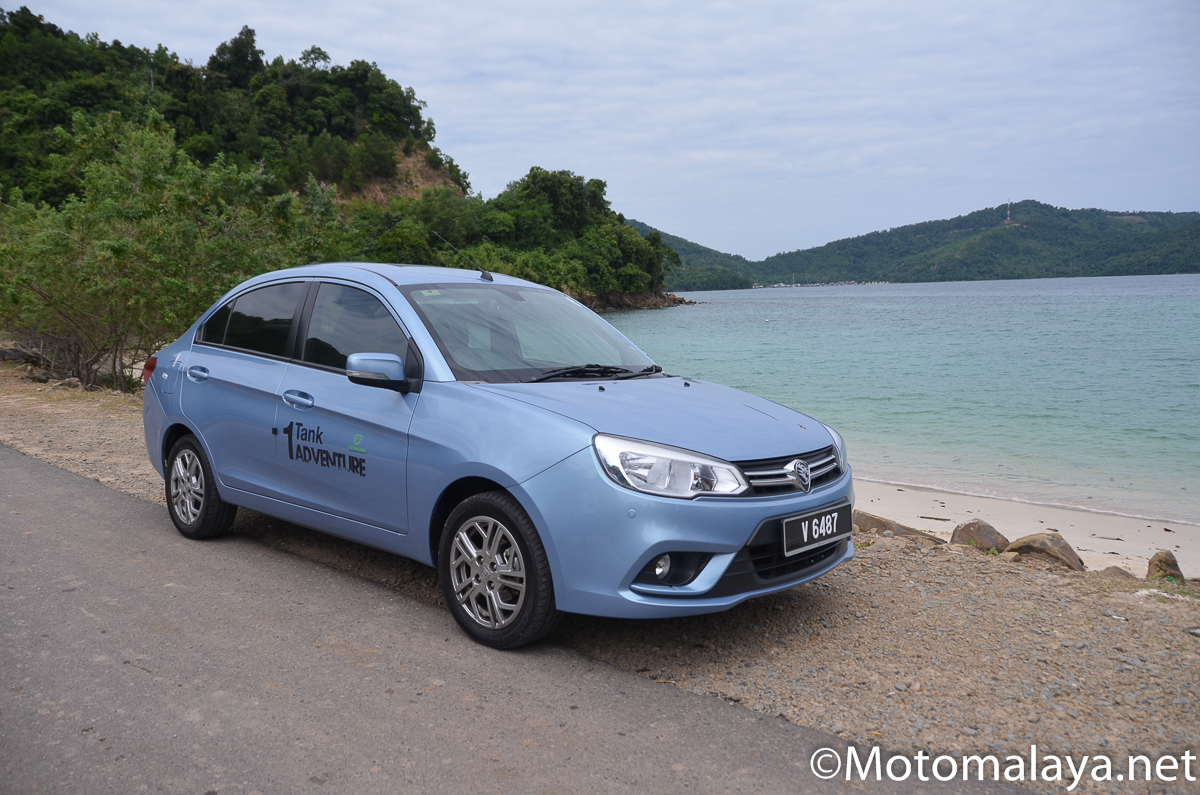 Best fuel consumption results:
Proton Saga 1.3 CVT – 5.46 litres/100km (22.947 litres/420km)
Proton Iriz 1.3 CVT – 5.76 litres/100km (24.197 litres/420km)
Proton Persona 1.6 CVT – 5.83 litres/100km (24.48 litres/420km)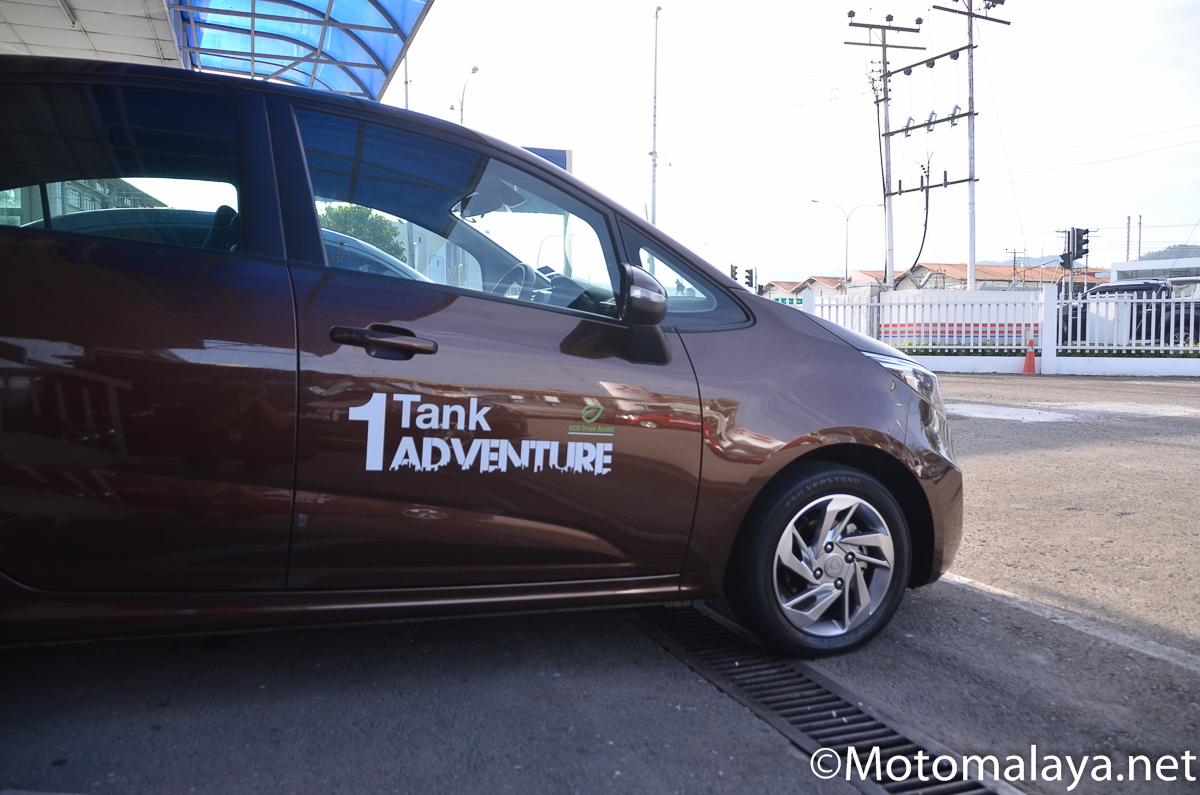 With these outstanding figures, the Saga theoretically can travel up to 736km, 694km for the Iriz, and 686km for the Persona! With that being said, we did cover a series of challenging routes up and down Kundasang and around Mount Kinabalu.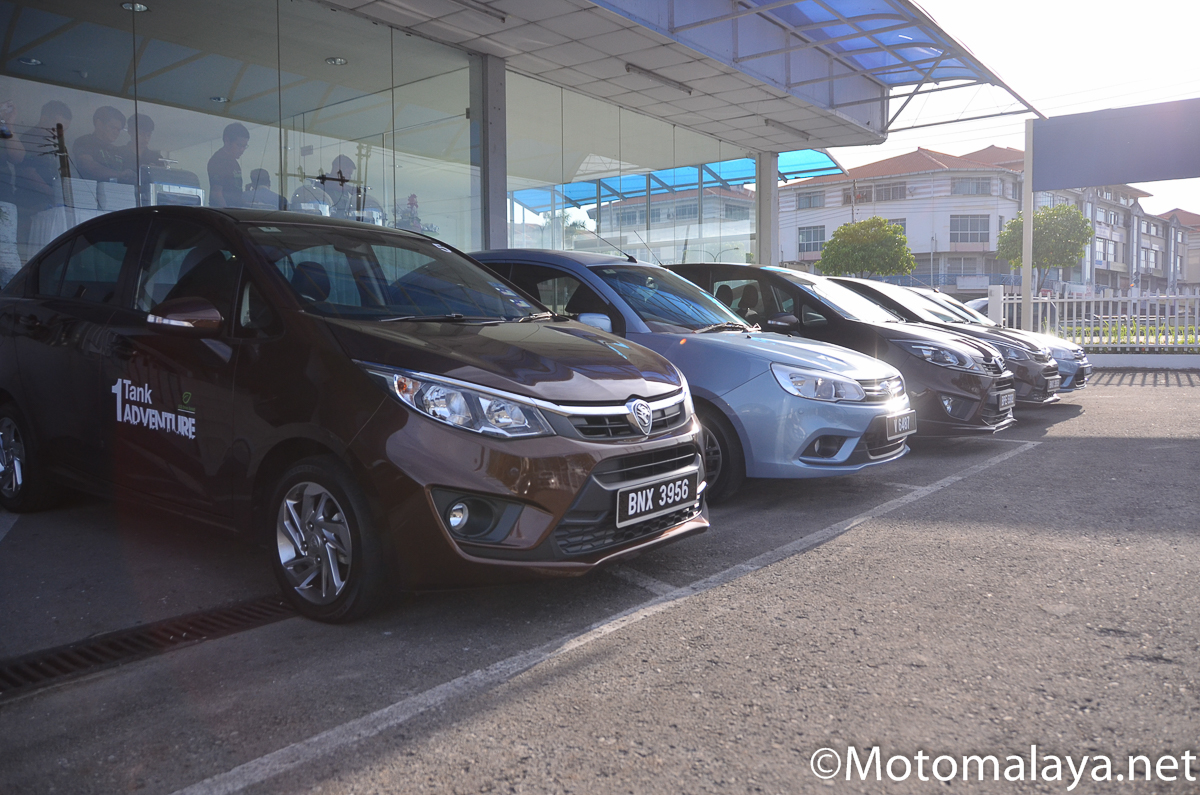 Fortunately for us, we will be joining the final round of the 2018 Proton 1-Tank Adventure in August where finalists of each leg will make their one-tank journey from Johor Bahru, Johor all the way up to Seberang Perai, Penang! Will we be able to make it? Stay tuned to Piston.my for more exciting updates!