So have you ever had one of those weekends where you didn't have anything to do and decided to just go somewhere for the heck of it? Of course you have, we all have. I had one of those moments recently, but instead of the usual 'border run' on a bike or languishing at home doing bugger-all, only to see the weekend slip by all too rapidly, I checked my calendar and it just so happened to be the last weekend of GIIAS or the Gaikindo Indonesia International Auto Show 2018… hmm.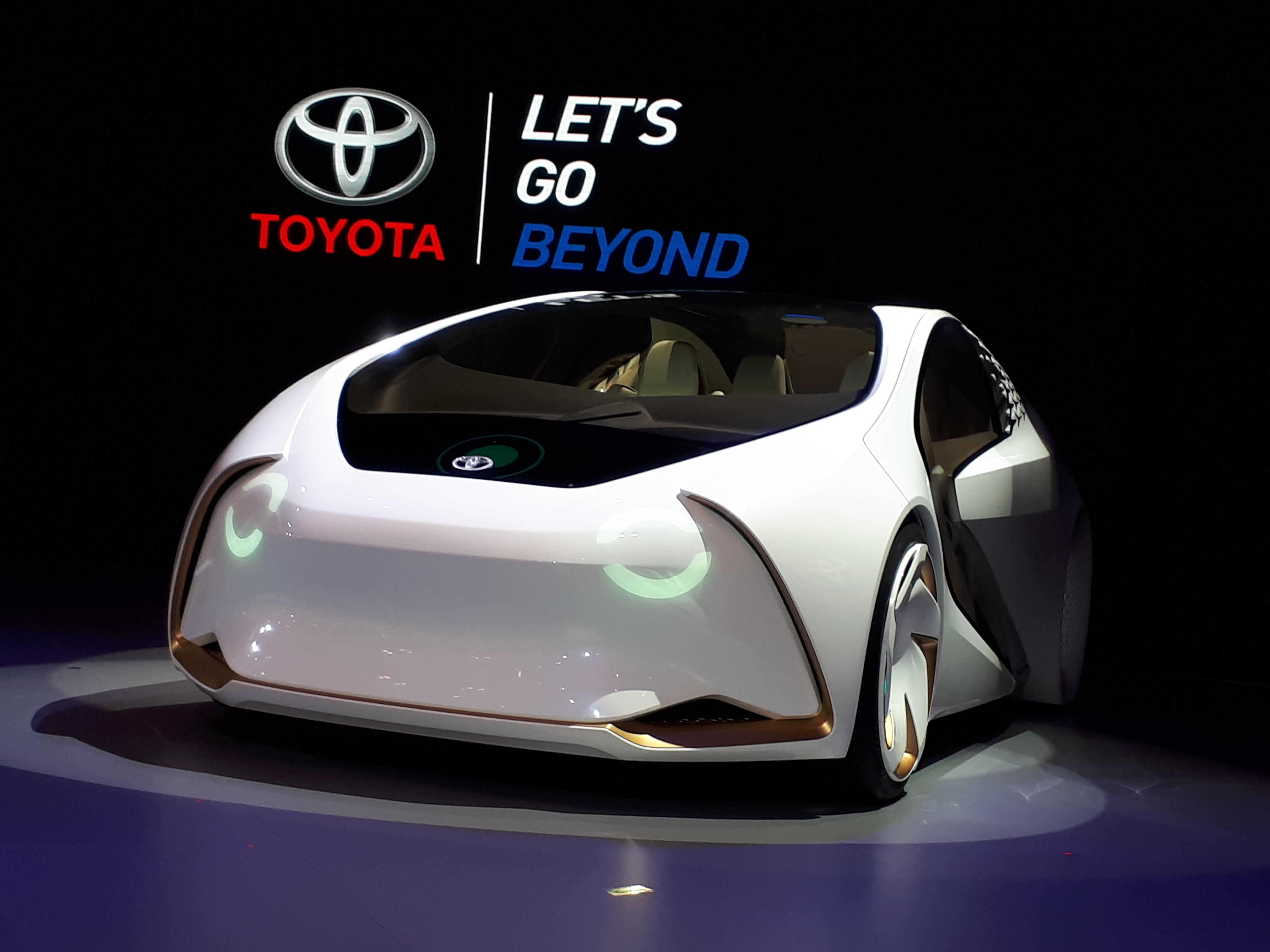 Well, in the span of 30min, I'd secured my flight and accommodation – the wonders of Expedia & Booking.com – and a quick email to the organisers to inform them of my intended visit soon yielded a response! Despite the fact that media pass applications had closed more than a month ago, the unbelievably accommodating organisers managed to secure a pass for me, to visit the show on the very last day. I took it as a sign that I was destined to visit GIIAS 2018, since I was quite prepared to pay the Rp100,000 to enter…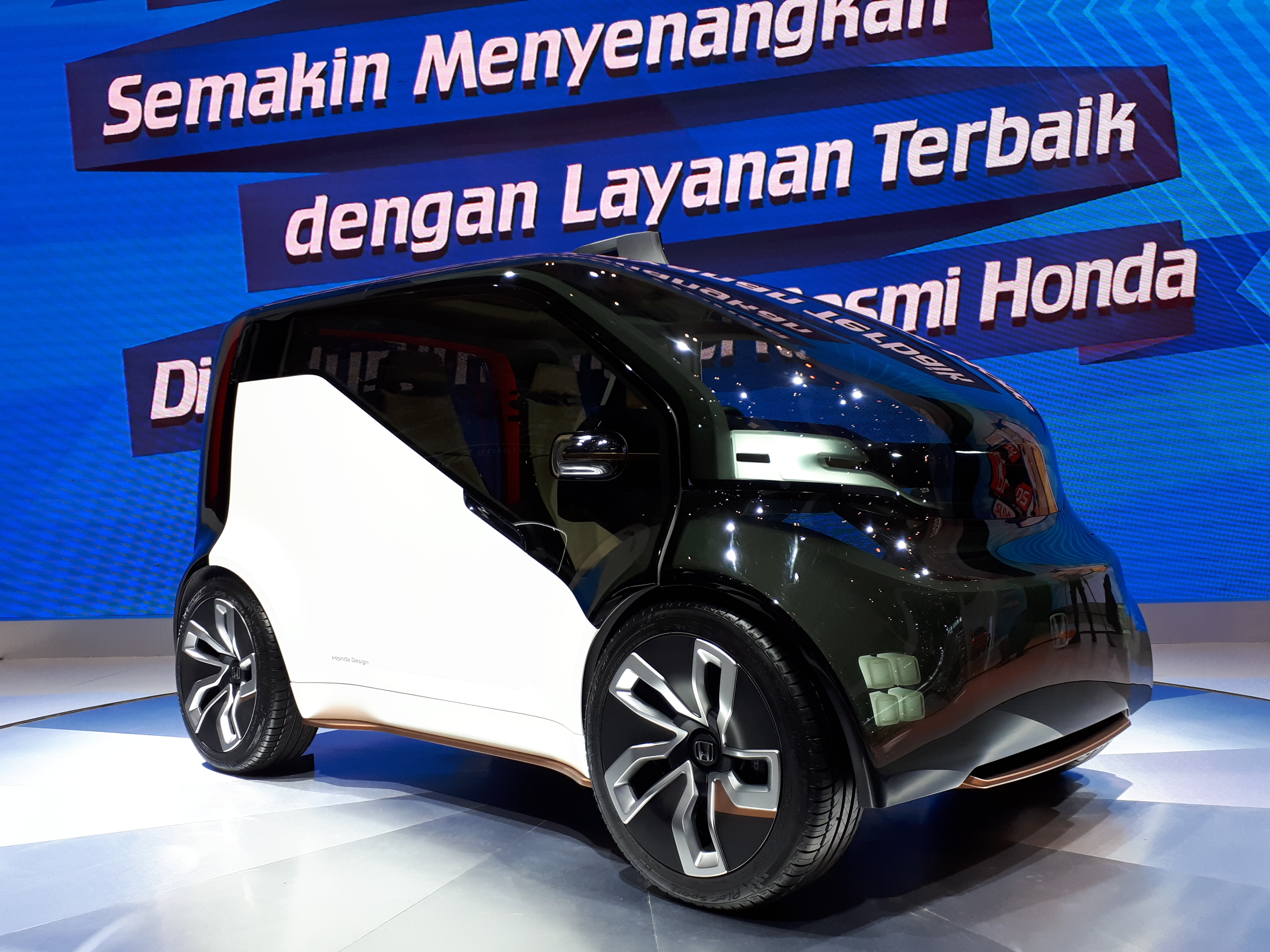 Arriving on Saturday afternoon, on the second to last day of the show, I was met by the organiser who personally handed me my media pass. Fully expecting to be balled-out for applying and showing up so late – press day was a good 11-days prior – but instead I was warmly welcomed and asked to enjoy the show. Will wonders ever cease. I was also told to "come earlier next time ya" to which I sheepishly agreed.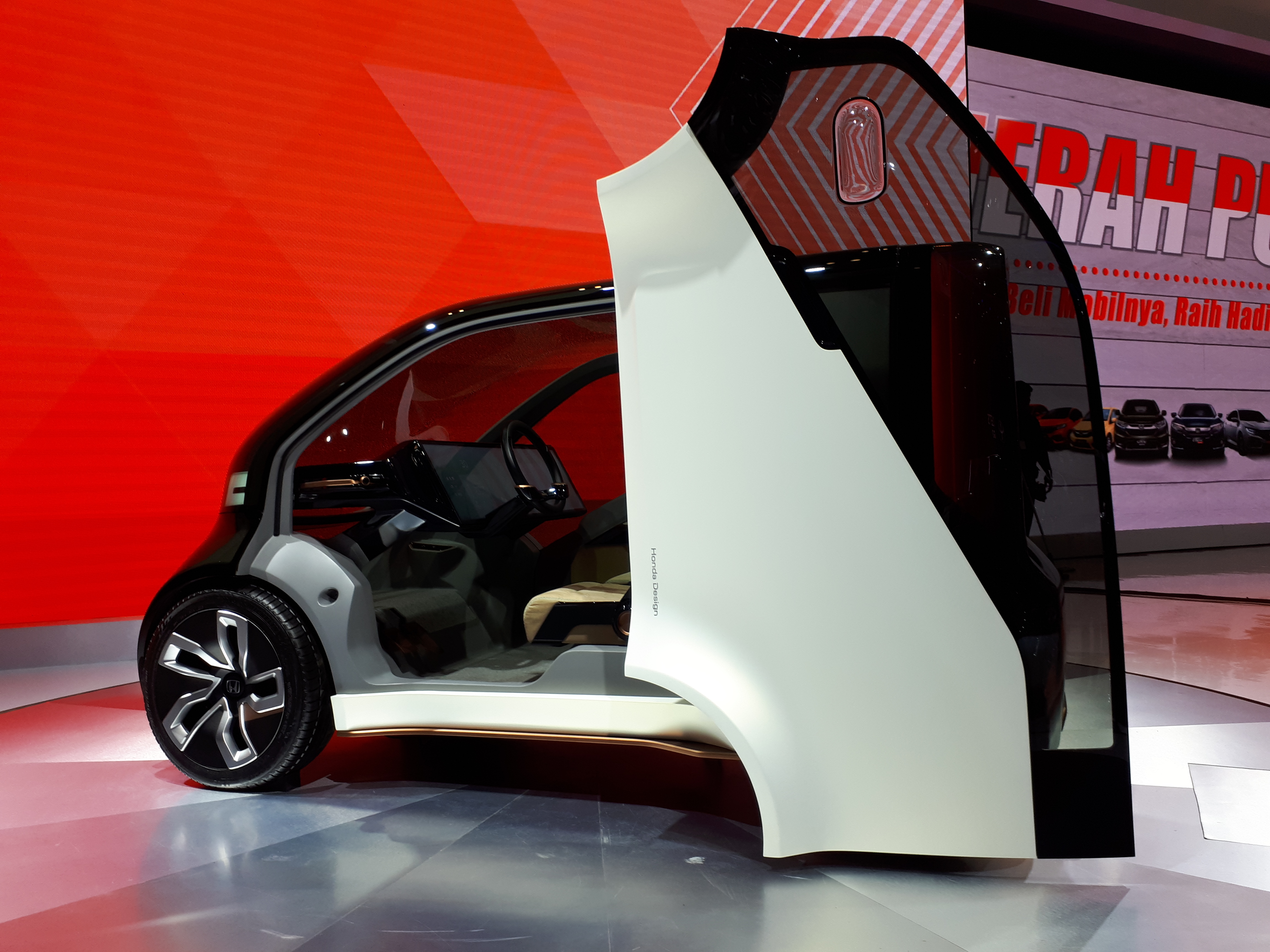 Here's my arrival into the show, which was held at ICE or Indonesia Convention & Exhibition Centre @ BSD City Tangerang… Do note that this video was taken hurriedly, while testing a new gimbal, so I really hadn't gotten my act together yet. Fresh off the plane, awake since 4am, this was just a test. The next video is better…
Well, as I've always maintained, nobody wants to read about a motorshow, so let's just get into it!
Suzuki…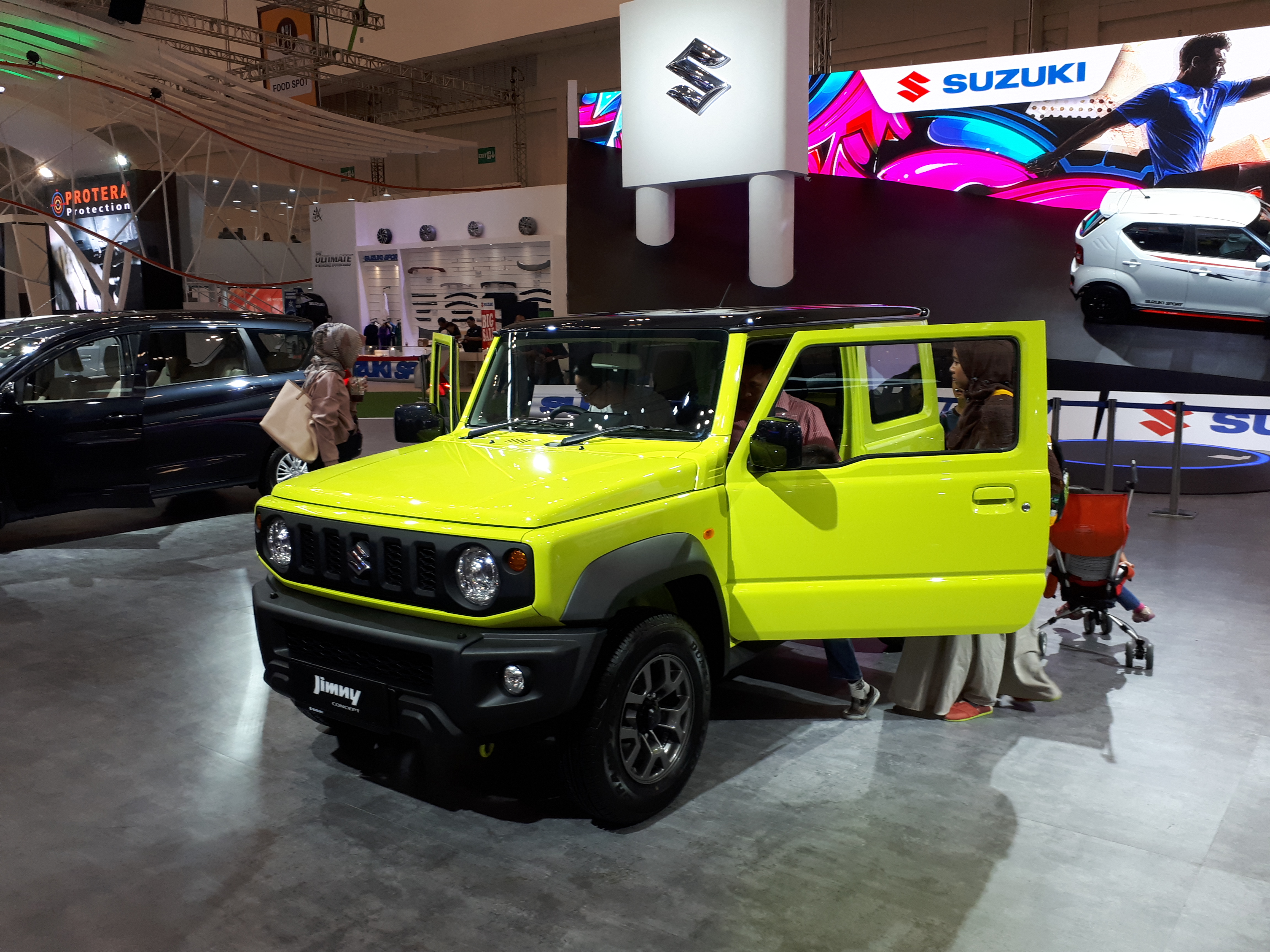 Without a doubt, the non-concept star of the show was the new Suzuki Jimny 4×4, and why not. The Jimny has a very illustrious past, and an amazingly strong following both here, at home and abroad. It's dubbed 'the little 4×4 that could' and it's easy to see why. Still utilizing a 5-speed manual gearbox, and staying true to its no-nonsense roots, the new Jimny is a brilliant mix of old skool and the modern world, with just the right mix of both to keep it appealing and contemporary. Here's a short video on the new Jimny, I had to battle a horde of onlookers to get this!
Ok, I'll be honest with you, my MAIN reason for coming to GIIAS 2018 was to see the new Suzuki Jimny in the flesh, since I never have before. Part of my uncanny interest is the fact that I used to own a SJ413 SWB Jimny many moons ago, and really wanted to see this new one. I chronicled some of the wonderful ownership experience I had with the Jimny in this previous article.
Mitsubishi…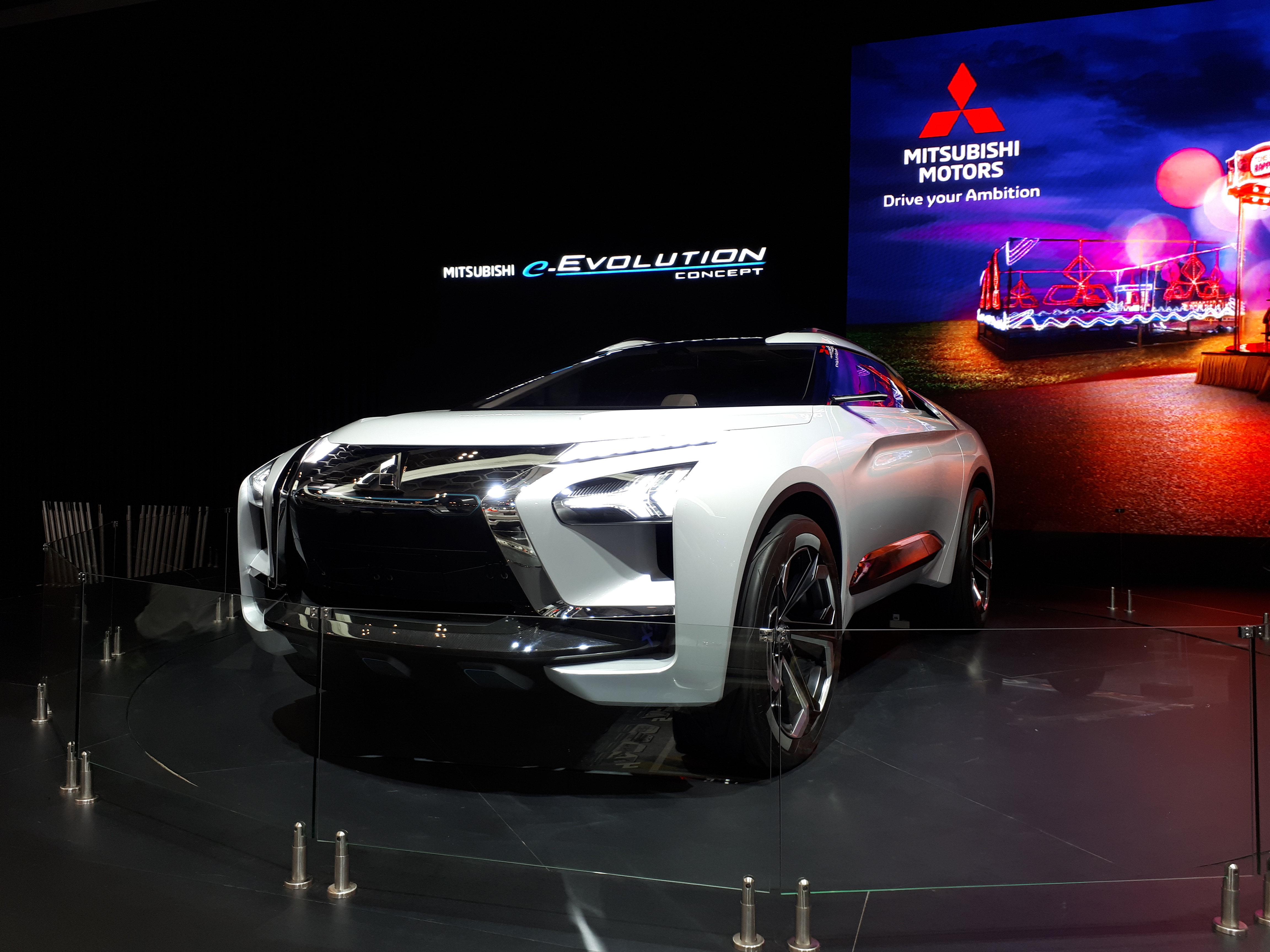 Many have lamented the demise of the Mitsubishi Evo, but here at GIIAS, another 'Evo' was presented, in the from of the e-Evolution Concept, a peek into the future of sustainable mobility without any reliance on fossil-fuels. Looks good too! For something more down to earth, the new Mitsubishi Expander seemed to be getting quite a bit of attention too…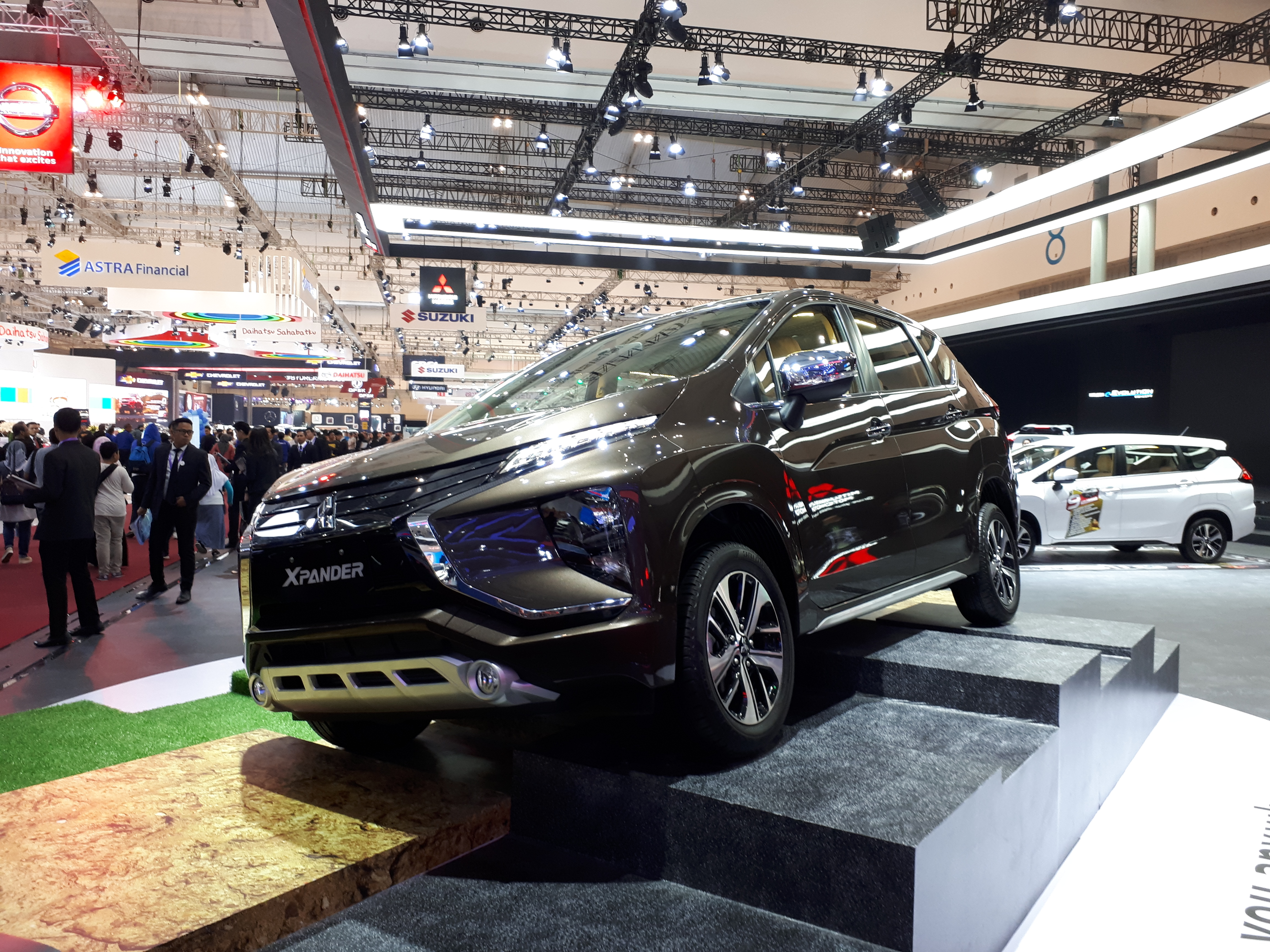 Lexus…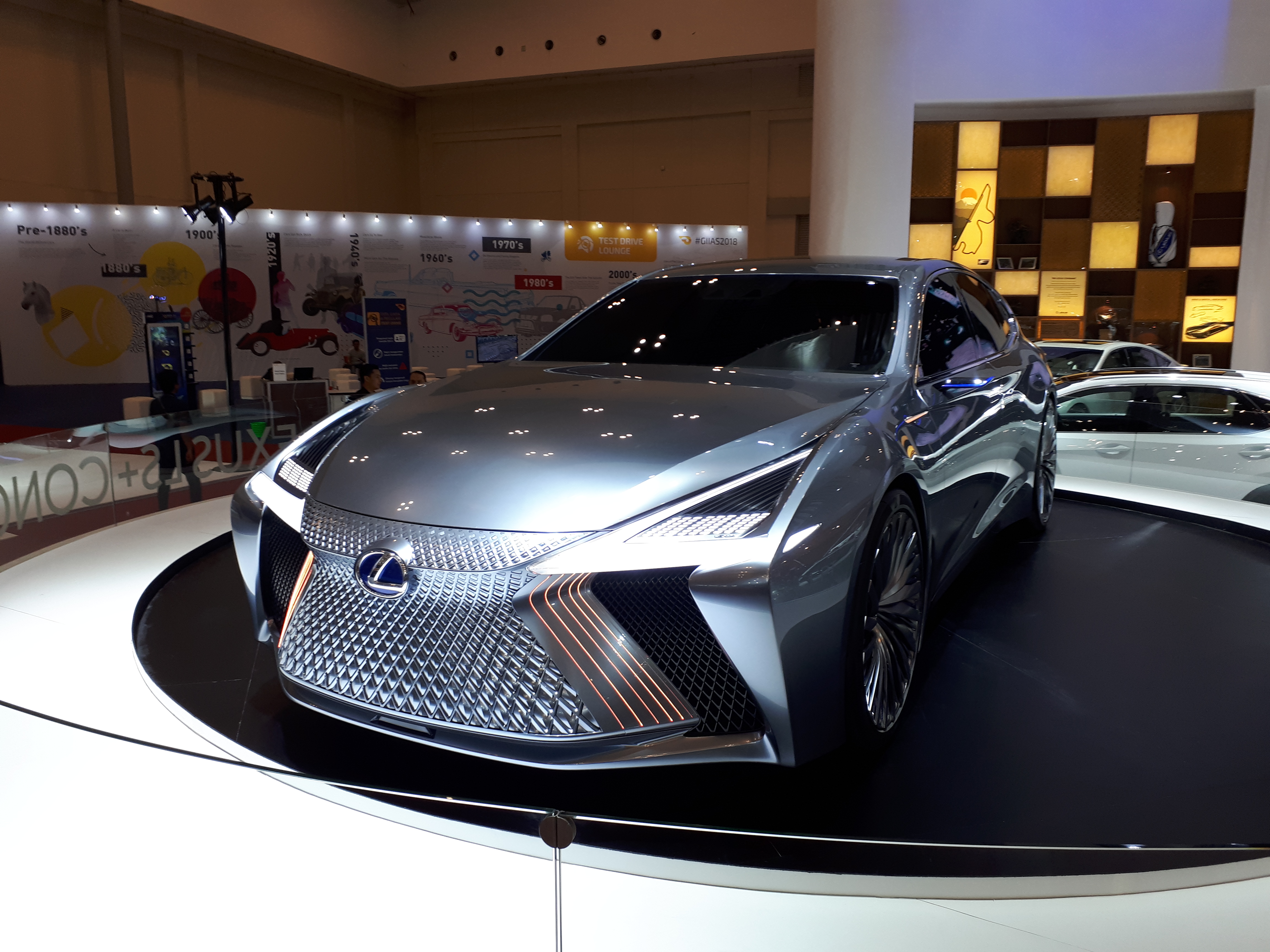 This one, well, this Lexus LS+ Concept stopped me dead in my tracks. I gawked, mouth open. Pictures don't do it any justice, it has to be seen in the flesh to be fully appreciated. It's simply amazing. Like a work of art on four wheels, and very possibly the shape of things to come for the LS family…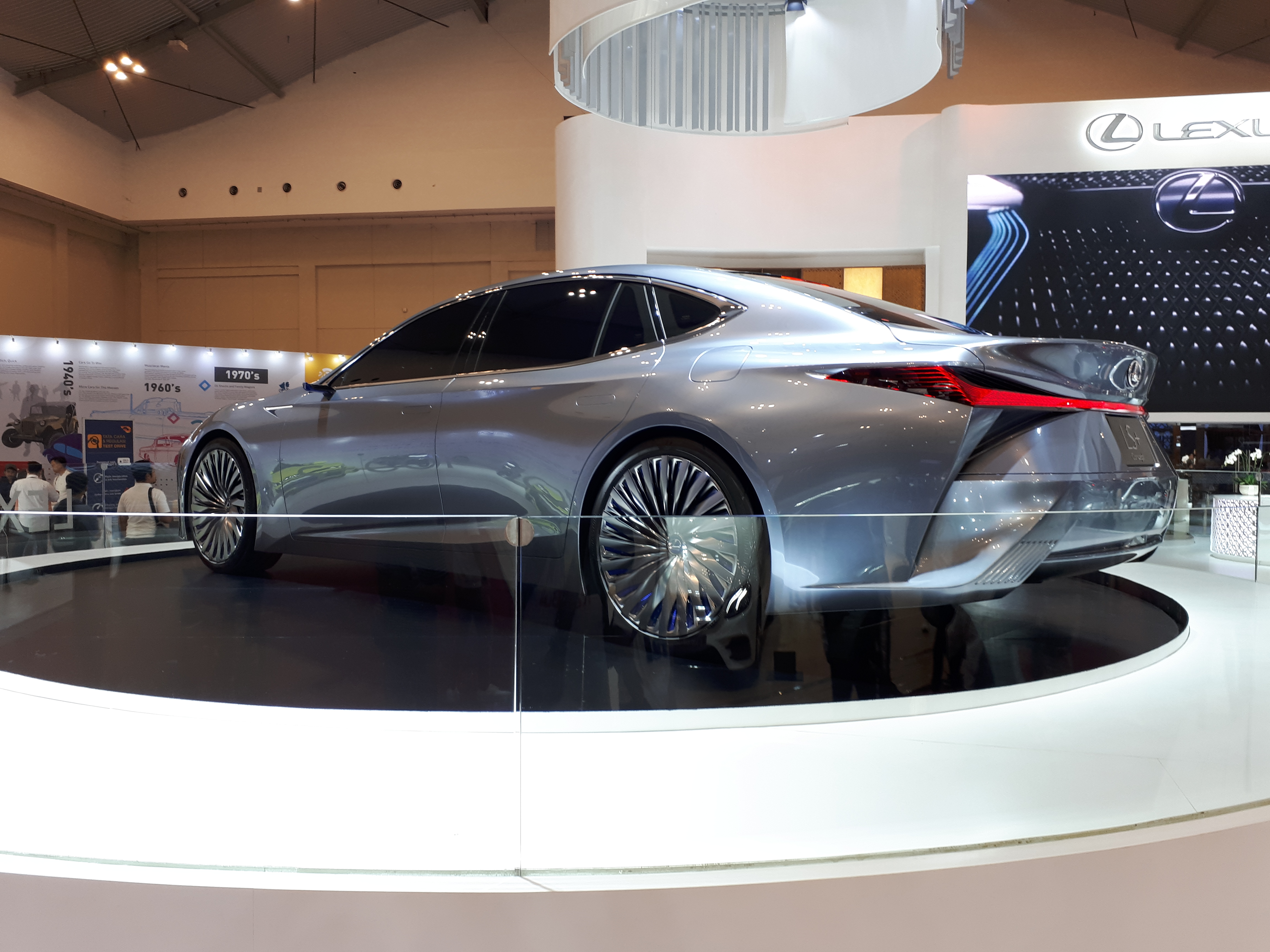 Mazda…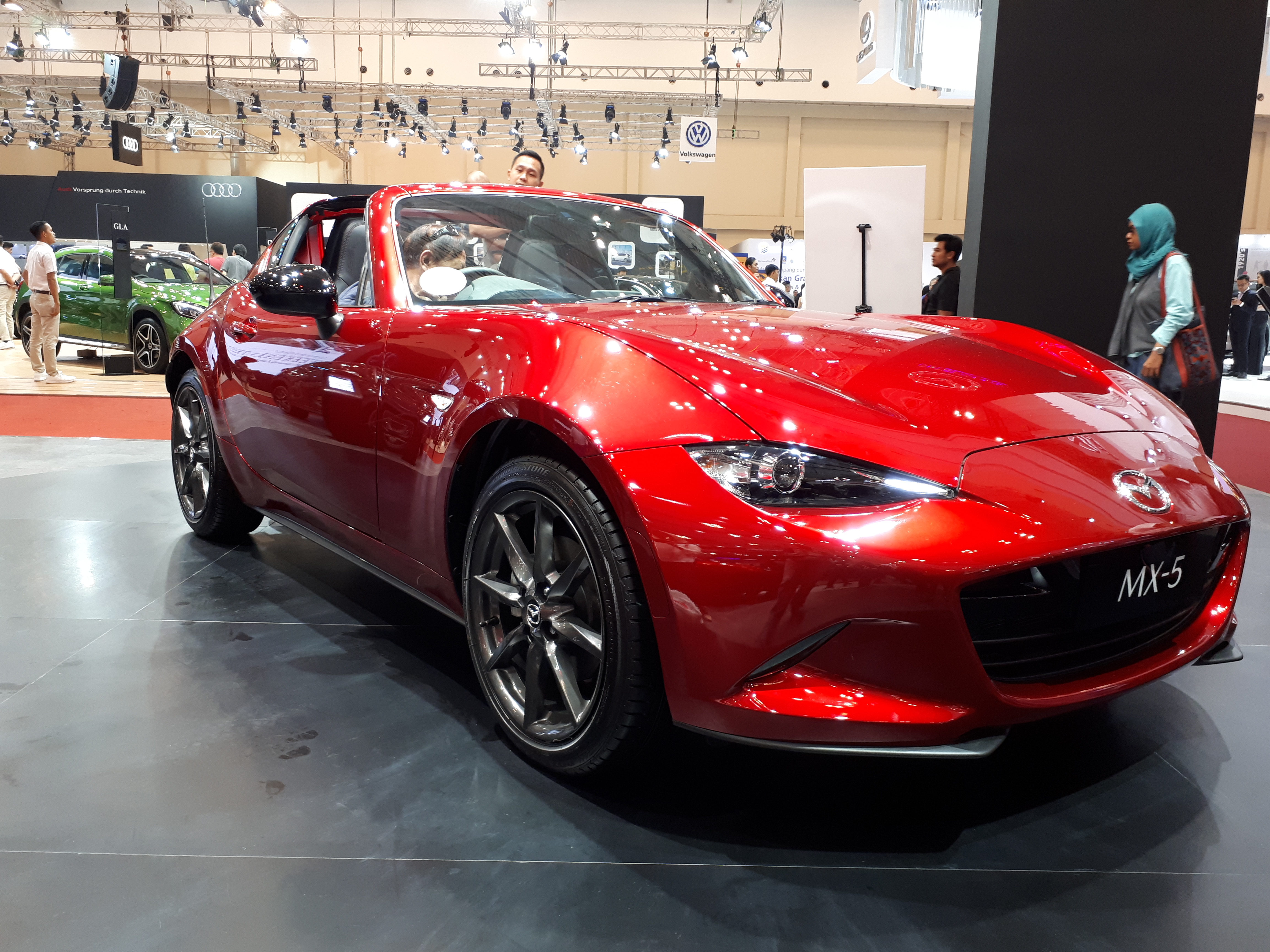 No surprise, all the Mazdas being displayed were Soul Red (except ONE! Hope nobody lost their job for that) and the star of this pavilion was the MX-5 RF. And it's quite easy to see why. This Roadster is simply gorgeous, adopting the jinba-ittai method of car-making, the designers deserve major recognition for this creation…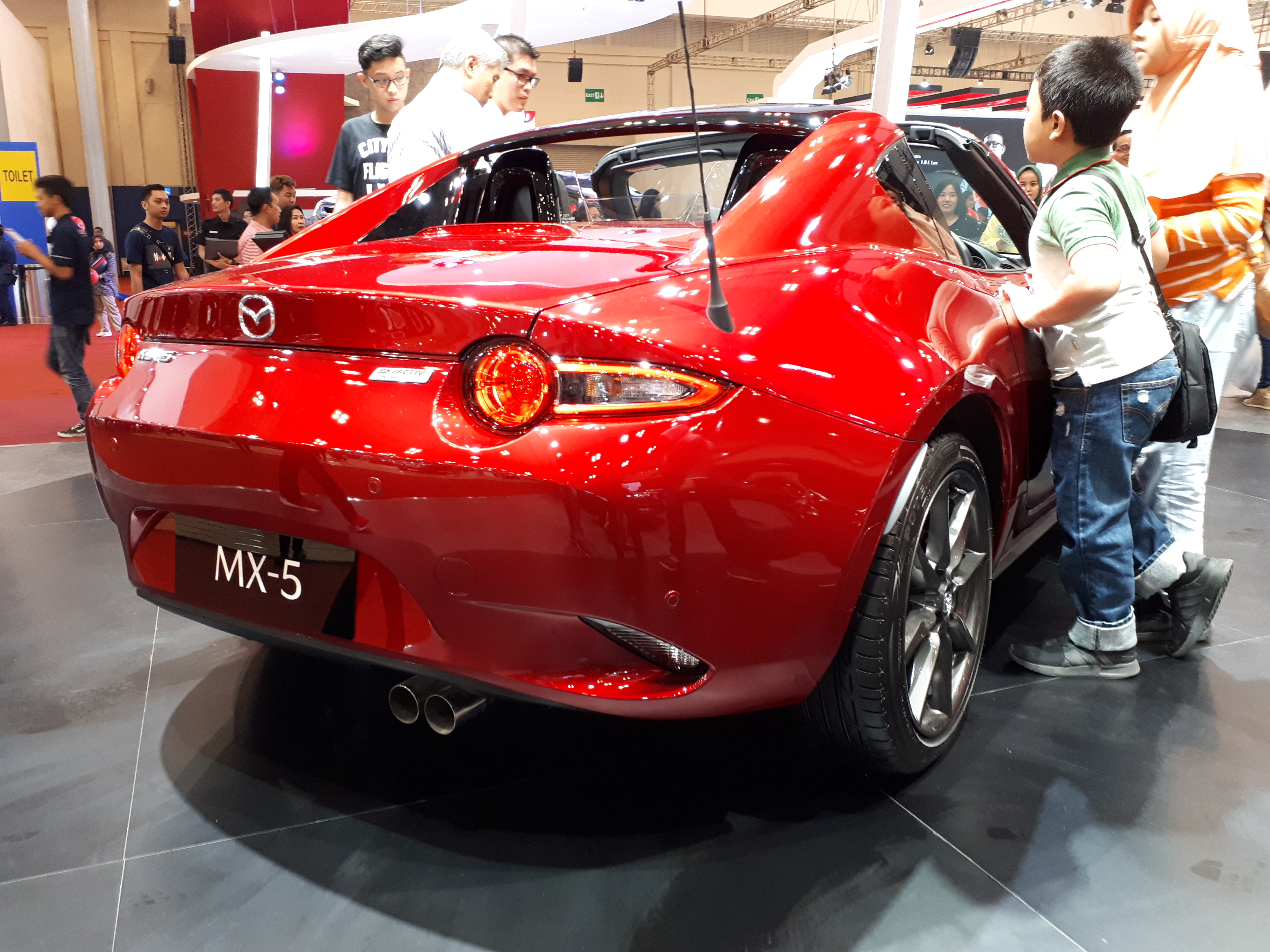 Daihatsu…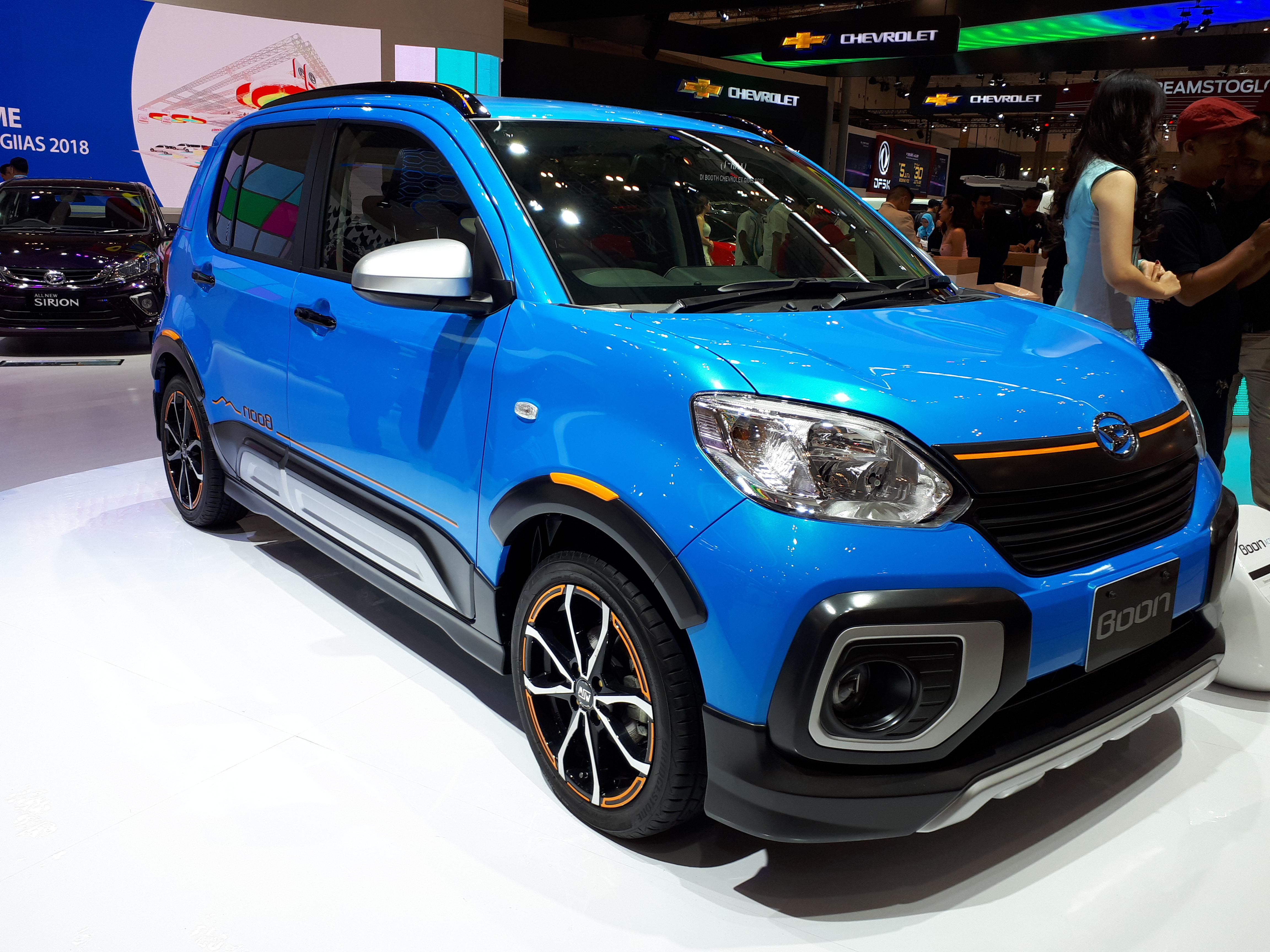 Why did I stop over at Daihatsu? Well, they showcased a BOON Crossover, which hey who knows, might be a new variant for Perodua to offer us someday eh? As well a Kenari replacement (below) in the form of the TanTo maybe? It has power sliding doors too! C'mon Perodua, you can do eet!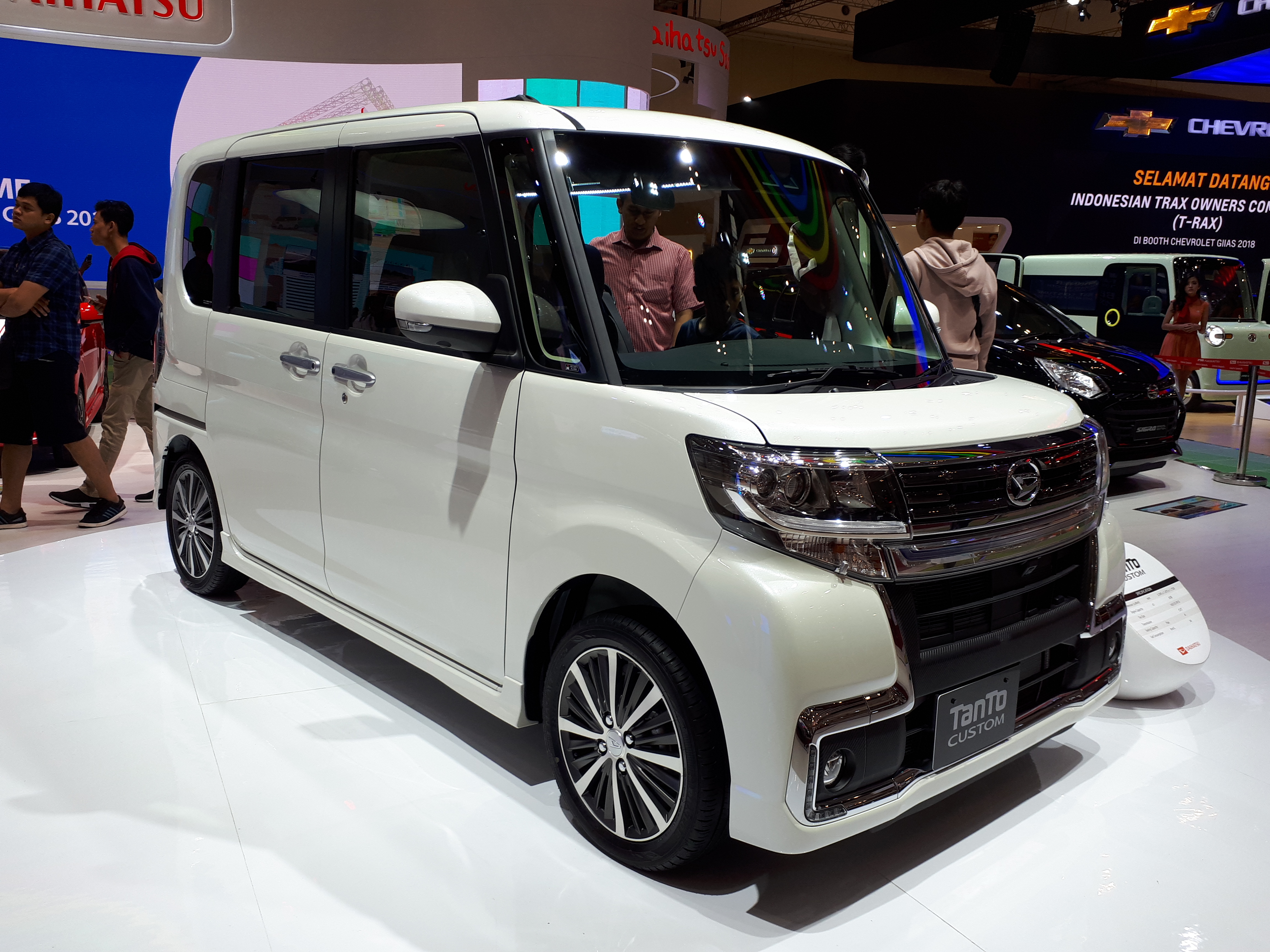 Toyota…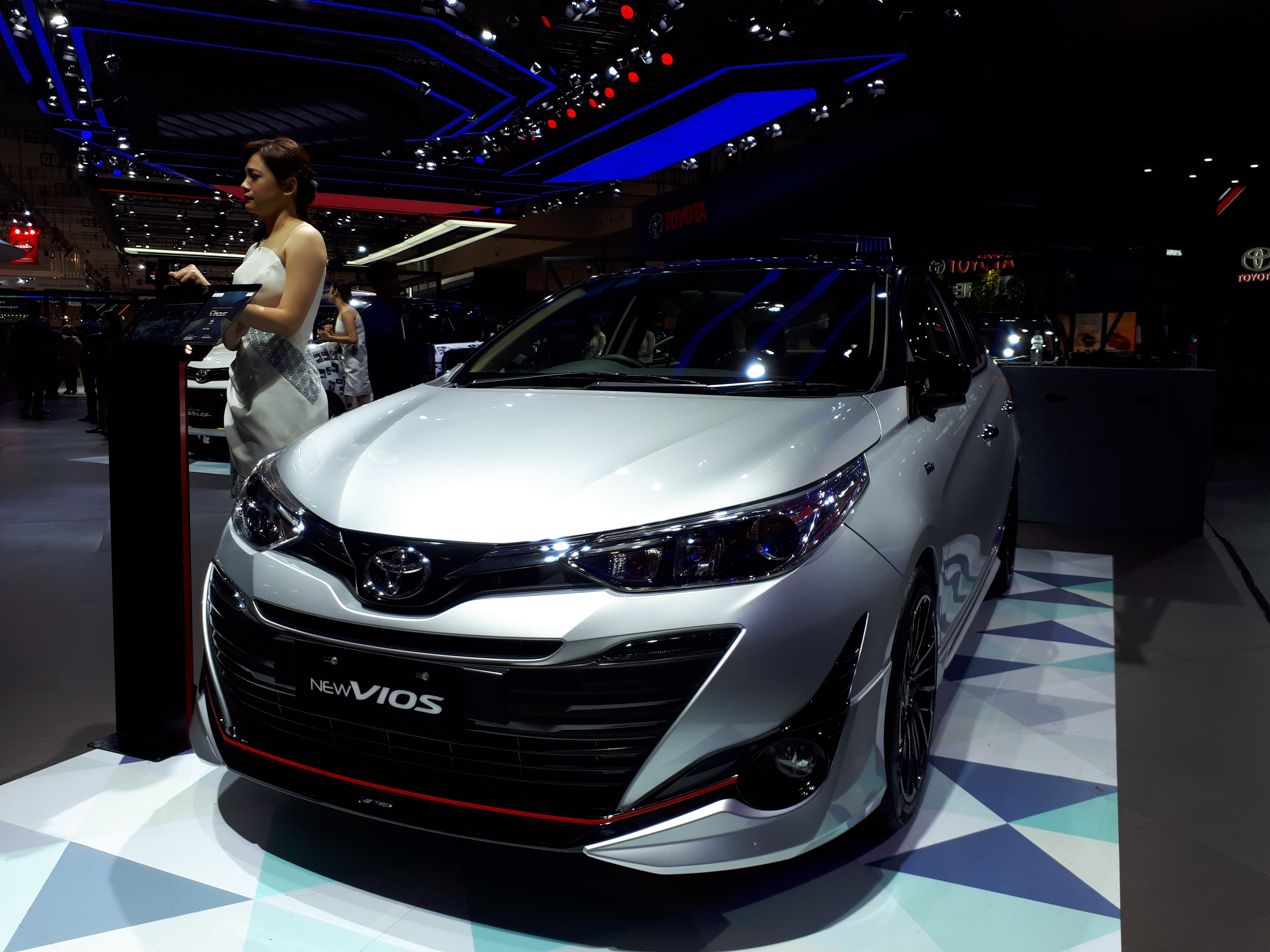 The Toyota stand was very dark for one thing, almost a brooding atmosphere, and perhaps it was to show the darker side of the new Vios, seen here in very sporty trim. One of the best-sellers in Indonesia, variants abound when it comes to the Vios.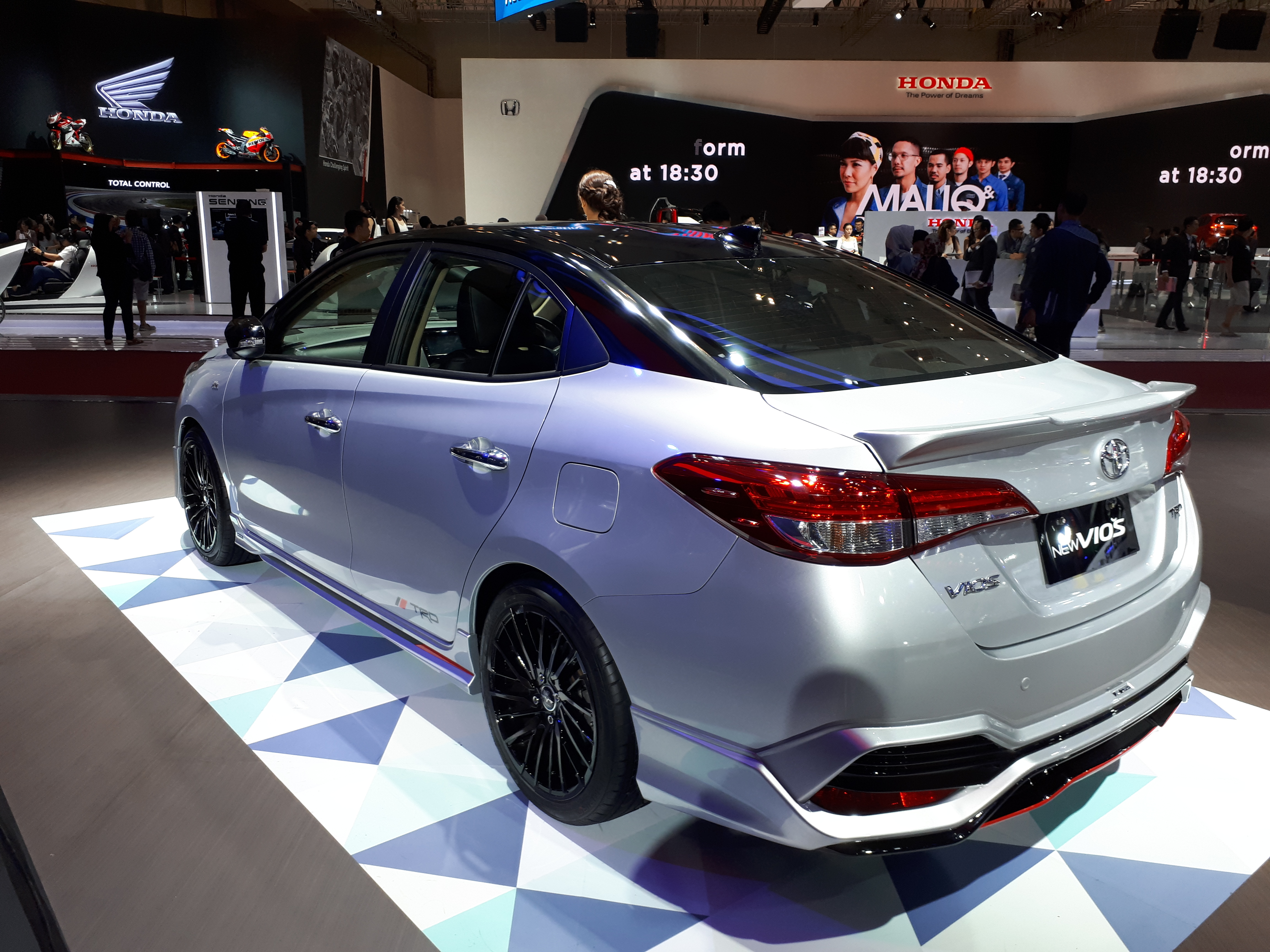 Honda…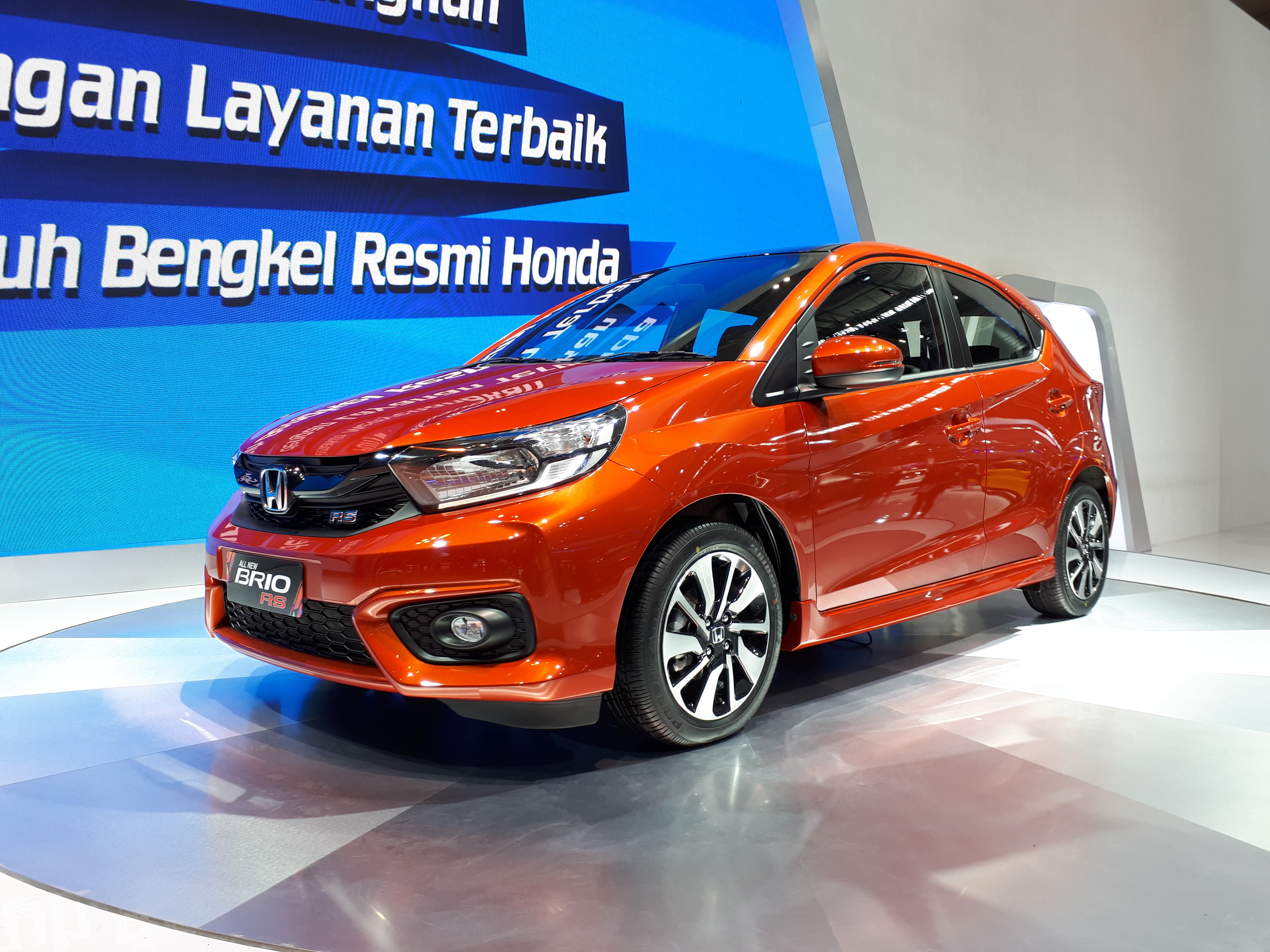 Small cars do very well in Indonesia, and as such another star of GIIAS 2018 was the new Honda Brio. Likely never to be sold here in M'sia, it's about the size of a MyVi, and we all know who absolutely dominates that market segment don't we? Still, it does make me wonder how it would do here if Honda Malaysia brought it in as an entry level car, priced about the same as a Picanto…hmm.
Video…
So moving pictures speak volumes in this day and age, and without further ado, here's my short walk-about of GIIAS 2018, followed by the photo gallery, enjoy! – Chris Wee.
GIIAS 2018 Photo Gallery…