PETRONAS Lubricants Marketing Malaysia and Hong Leong Yamaha recently joined-forces to organise a convoy of over 1,000 bikes and motorcycle racing fans who travelled from Cyberjaya to Sepang to catch the Malaysian MotoGP at the Sepang International Circuit.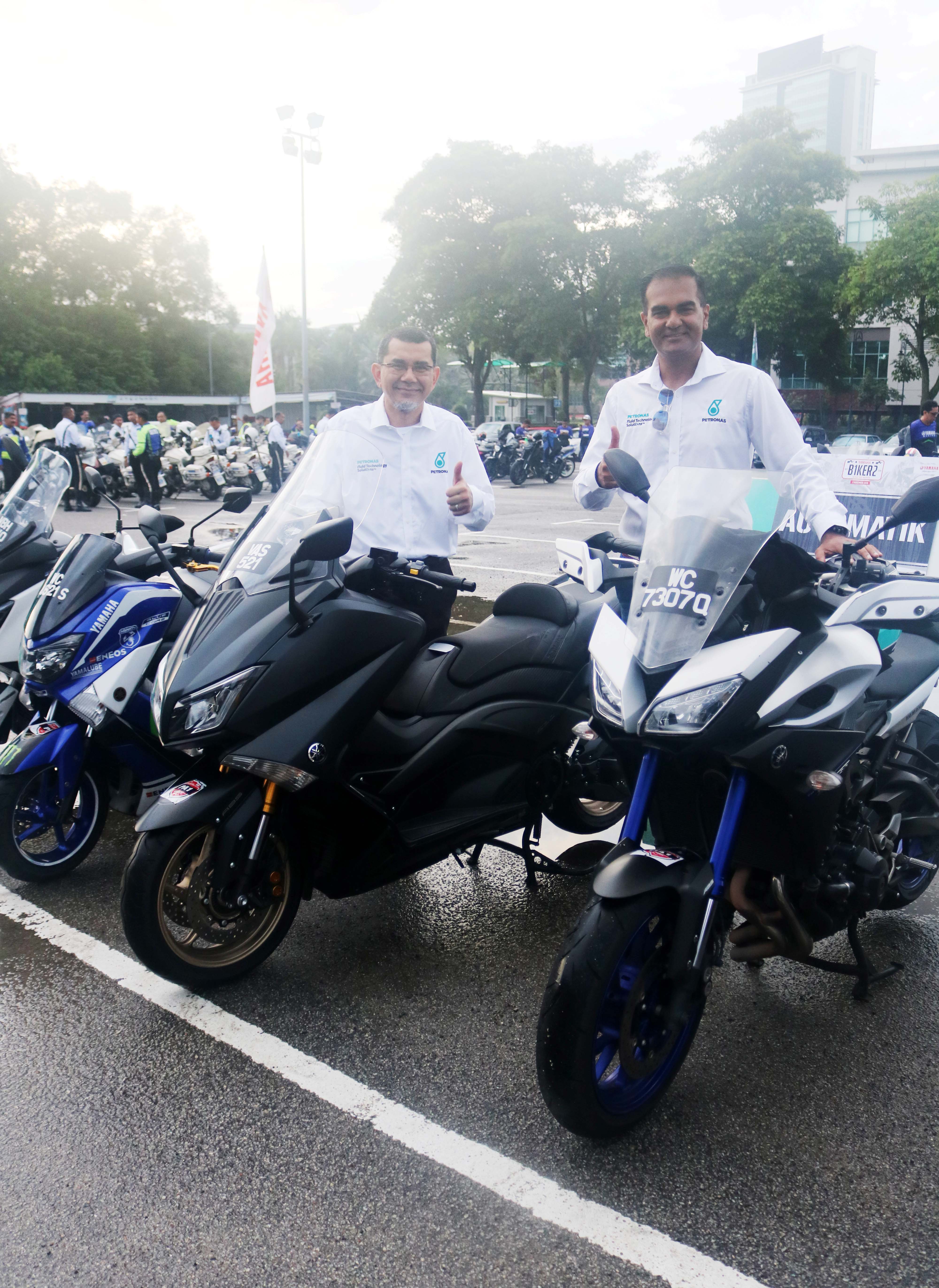 The bikers from across Malaysia, were flagged off for the 40km journey at TSI Arena in Cyberjaya by PETRONAS Vice President of Downstream Business, Dato' Sri Syed Zainal Abidin Syed Tahir (above, left), Managing Director of Hong Leong Yamaha, Dato' Jim Khor and PETRONAS Lubricant International (PLI) Head of Asia Pacific, Mohd Khalid Mohamed Latiff (above, right).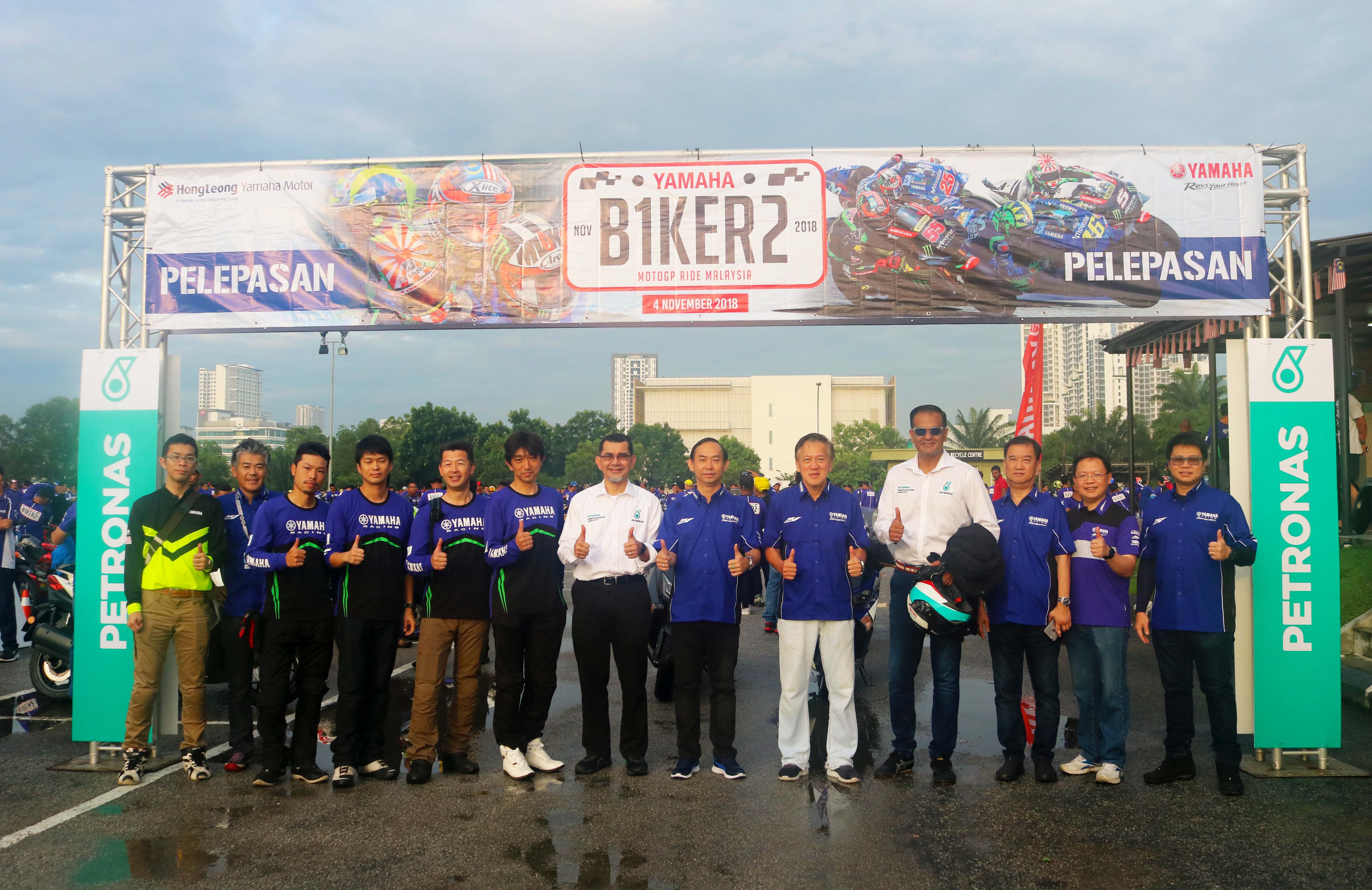 "It is great to see enthusiastic bikers supporting the biggest motorsport event in the country. Motorcyclists are very important to PETRONAS as our technology from the race track are translated into our in the motorcycle lubricant products we develop for bikes on the road. The riders' feedback are important to us for further improvement," said  Dato' Sri Syed Zainal Abidin.
At the mall area of Sepang Circuit, the PETRONAS Experience offered a host of exciting activities for some 10,000 people who visited the booth. Visitors had a chance to participate in a 5D MotoGP experience, a PETRONAS Sprinta UltraFlex™ Challenge, purchase exclusive PETRONAS merchandise and win free premium giveaways. The PETRONAS Experience also included a meet and greet with riders of PETRONAS' two teams – PETRONAS Sprinta Racing Moto2 and PETRONAS Sprinta Racing Moto3, who made special appearances.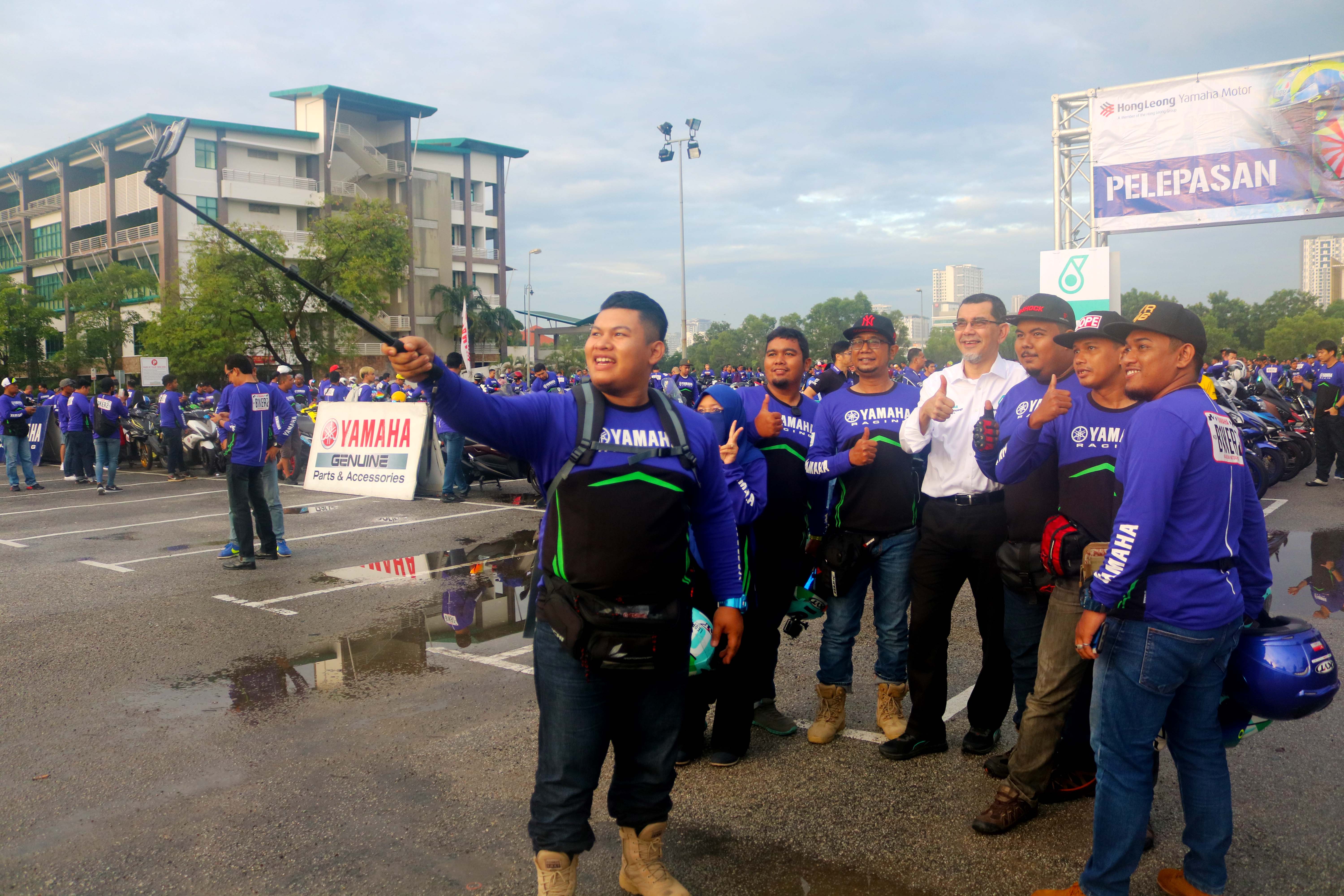 For 2019, as recently announced PETRONAS, Yamaha and Sepang Circuit have signed up Franco Morbidelli and Fabio Quatararo for the MotoGP team. This marks PETRONAS as the first oil company in the world to sponsor all classes in World MotoGP Championship.