TuneBoss, a local outfit making high-performance ECUs for bikes, recently announced the launch of four new ECU models and four new products that will be available in the Malaysian market by early next year and worldwide in the second half. The four new High-Performance ECU will power Yamaha R15, Nmax, Honda CBR250R, and CRF250. A few more spinoff variants for models that use the same engine will be announced after.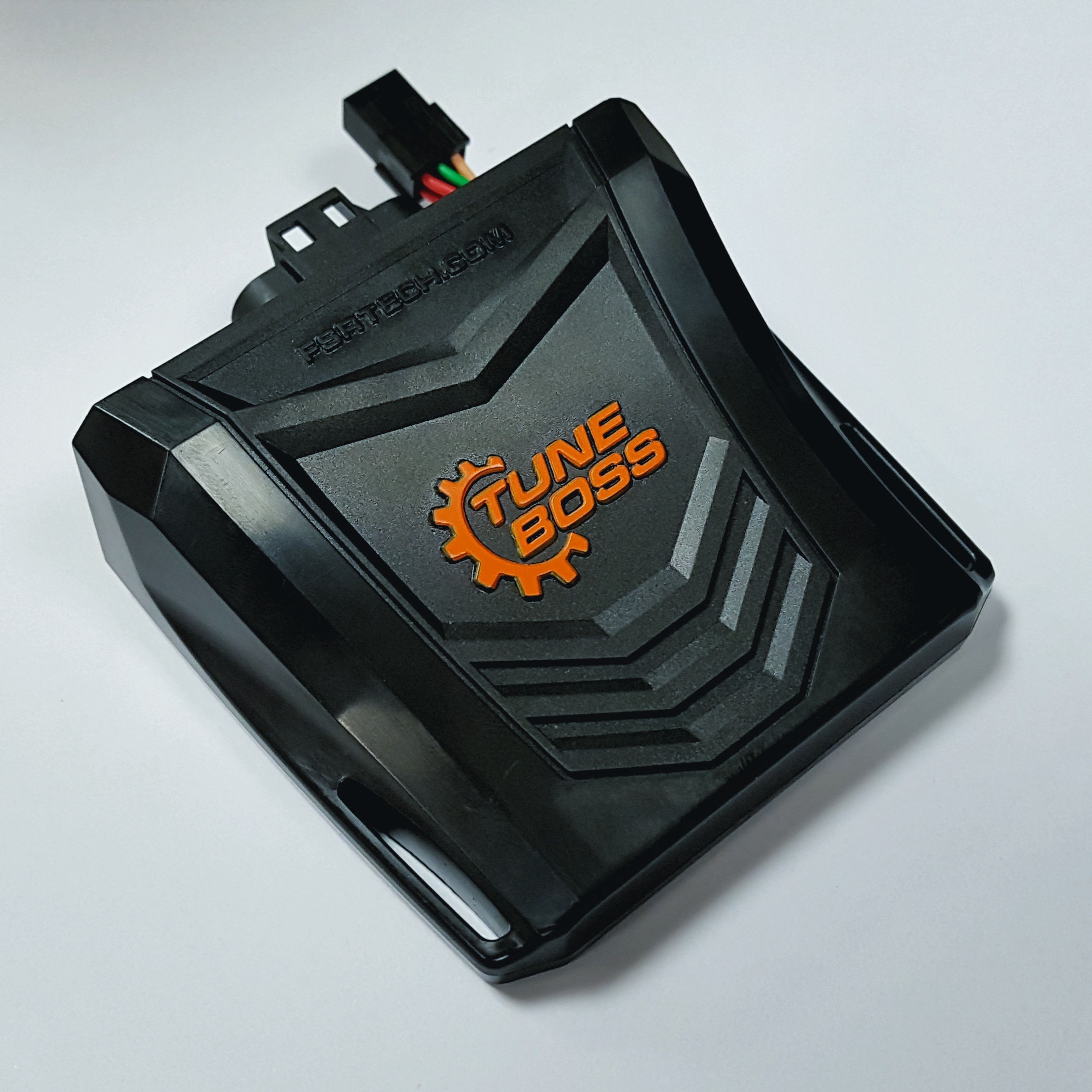 Pricing information will be available at a later date but will be in the same range as the current line-up. Answering request by TuneBoss users, quickshifter kits or ShiftBoss will be made available for the Yamaha R25 and Honda RS150R models. The new kit utilises a load sensor for a more precise activation and positive shift feel.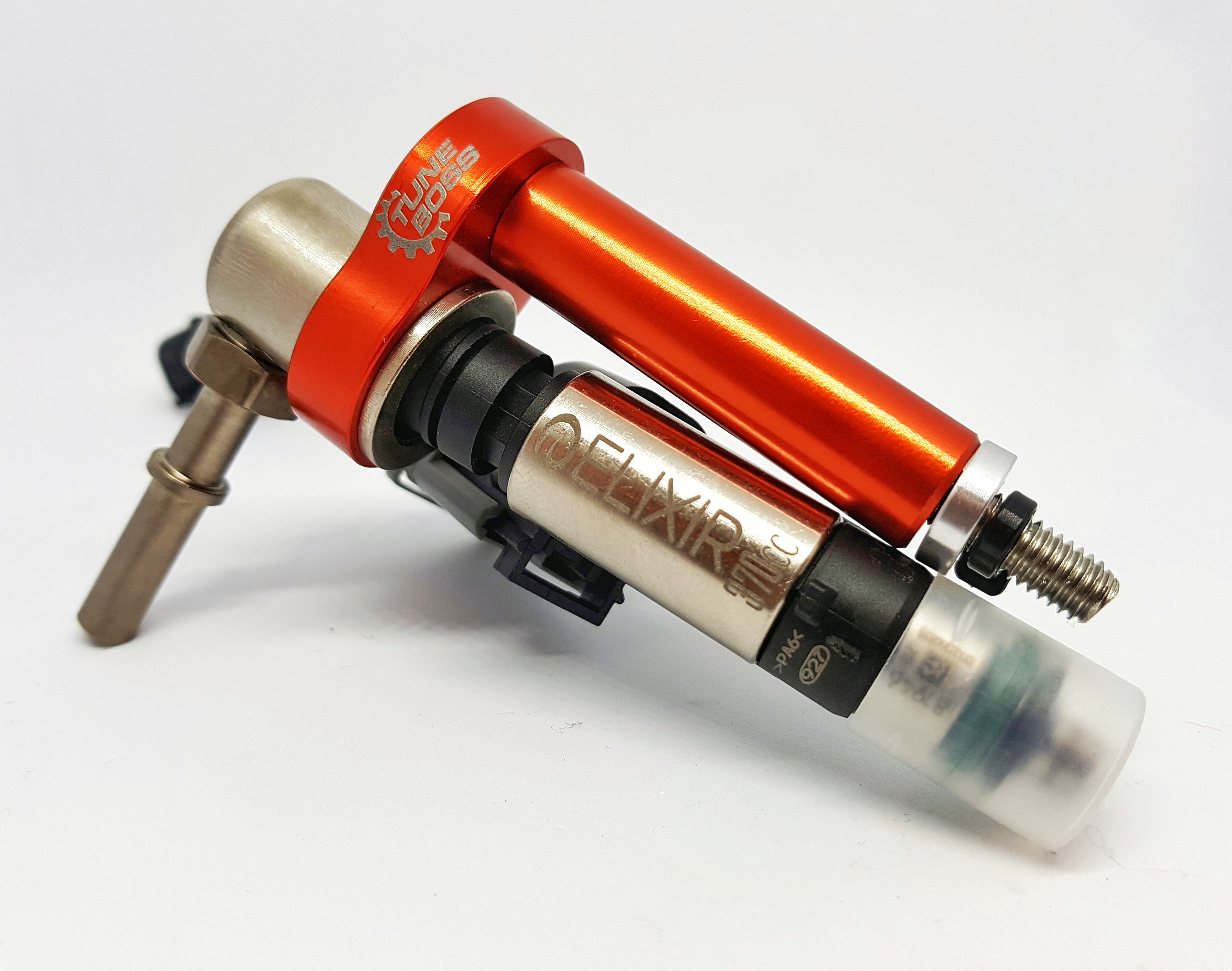 However, this new kit will be priced in the premium side as to offset the cost of parts and does not replace the original ShiftBoss which will still be available. The new ShiftBoss kit is estimated to be in the RM600 to RM800 range. A first in the market, a cooling kit featuring an electric brushless water pump that updates the classic cooling system into the 21st century.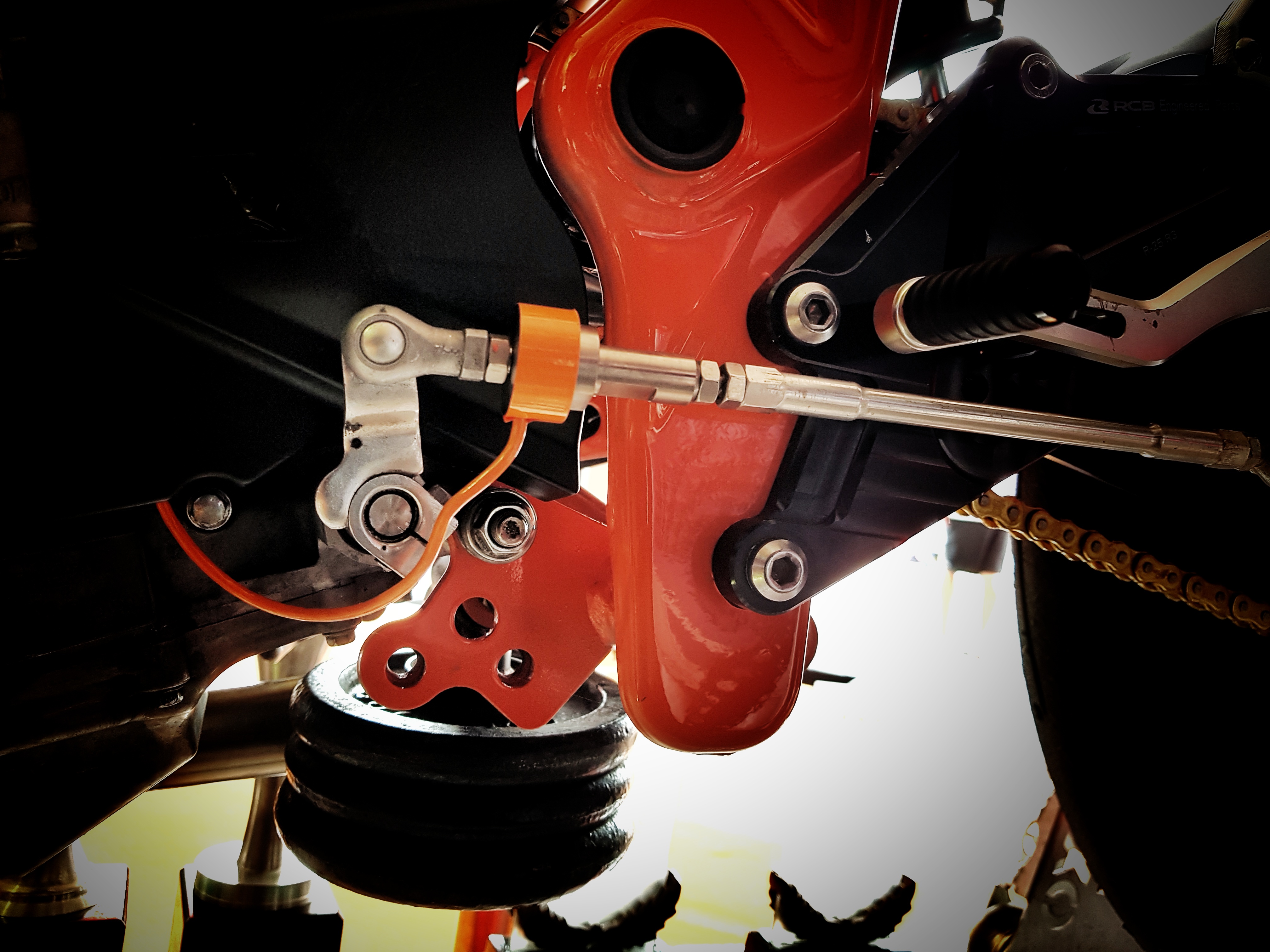 Traditional mechanical pumps are dependent to the engine speed, thus unable to give a precise flow rate in conjunction to the workload. Good enough for normal use but not what the performance-oriented rider needs. The CoolBoss kit uses smart algorithms that not only controls the speed of the coolant flow but also when to turn the pump on and off according to the engine load and cooling needs. Boil overs will be a thing of past while prolonging the lifespan of the engine and even the engine oil benefits.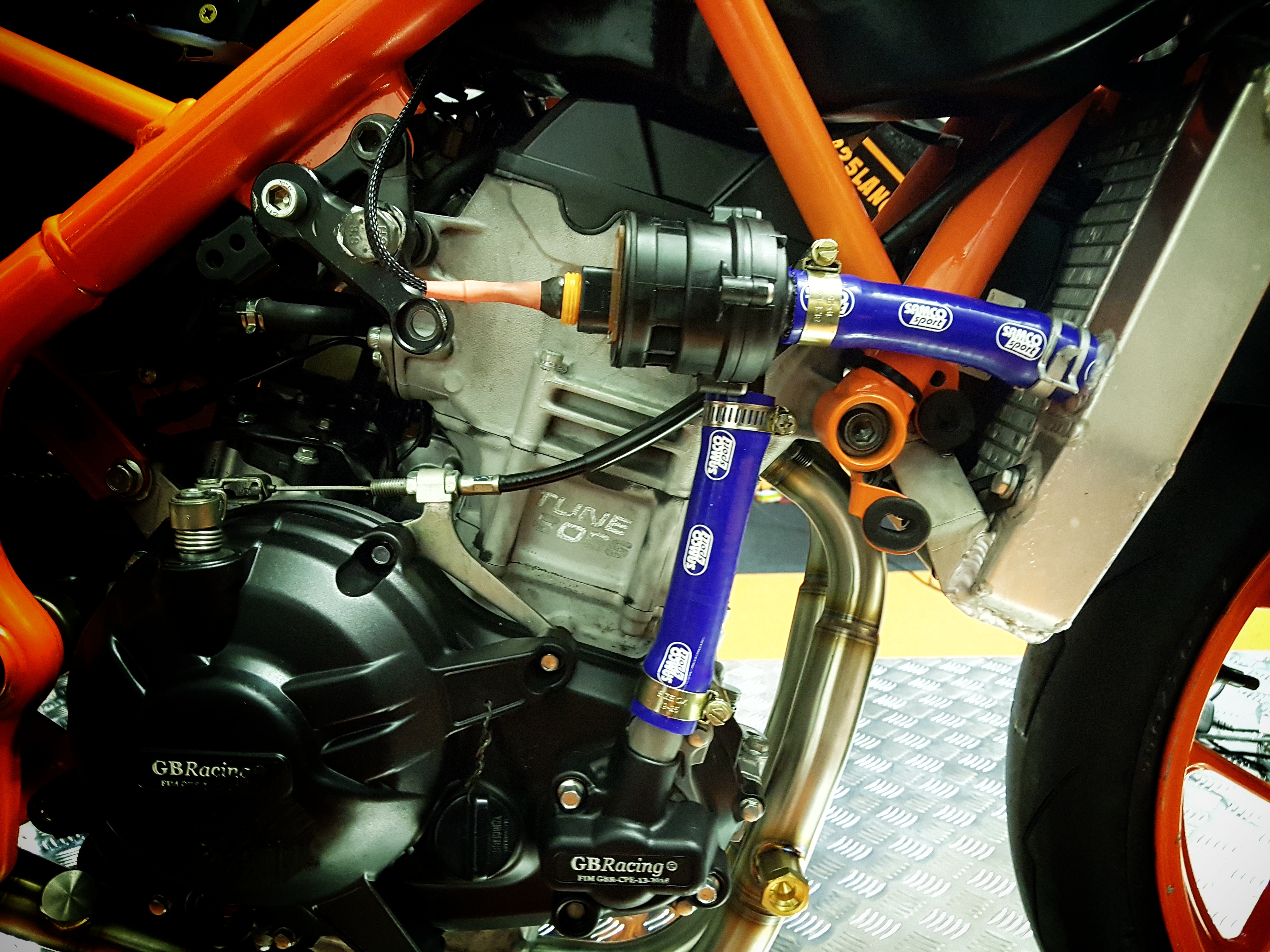 Apart from precise coolant flow, the CoolBoss kit also reduces parasitic mechanical drag from the removal of the mechanical water pump. Our testing has shown a 0.3hp to 0.5hp gain across the rev range and better fuel consumption. The kit will only be available early next year for the Yamaha R25 and kits for more models will follow.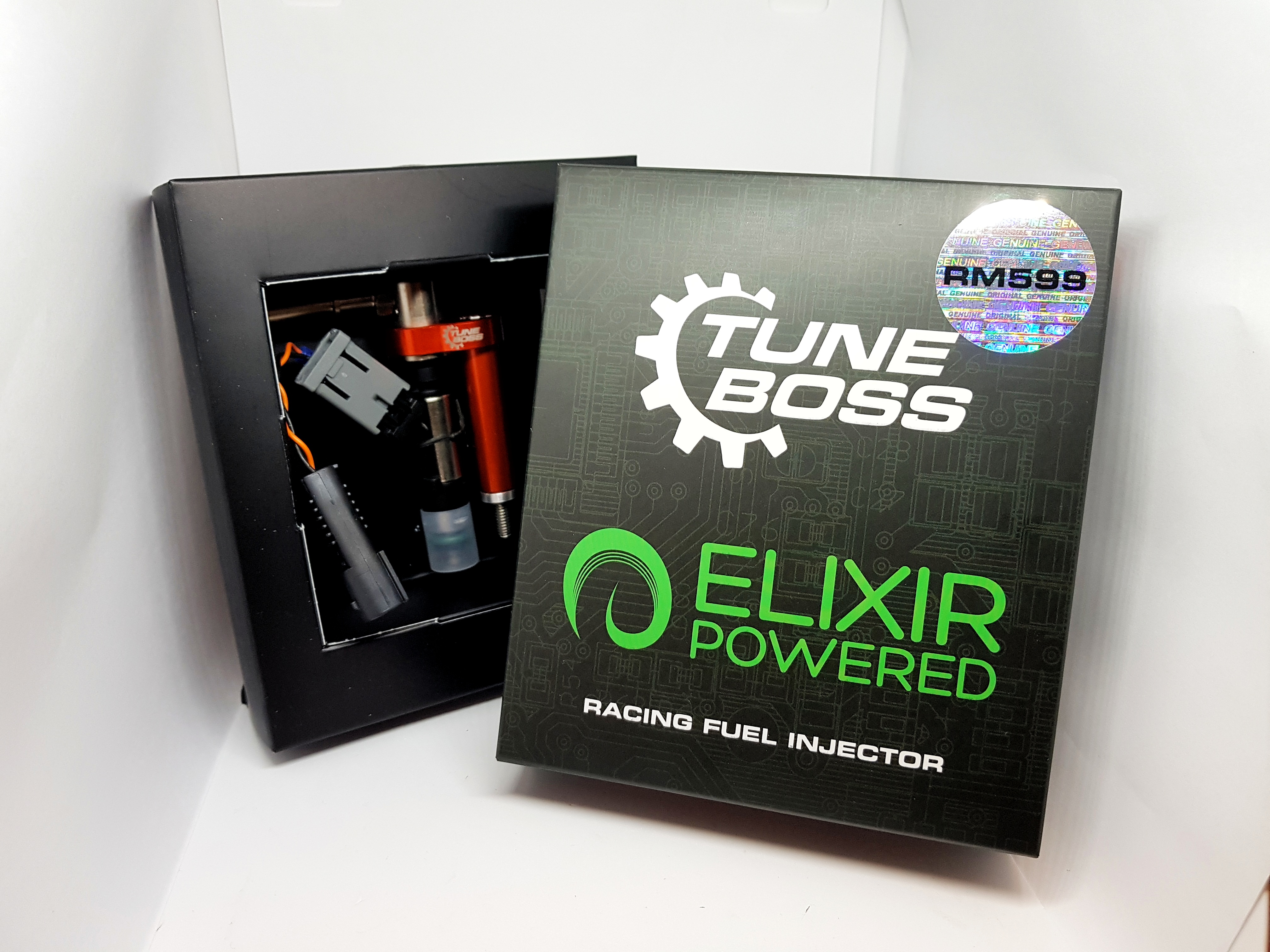 Already in the market for a few months now is the TuneBoss Racing Injector. This 370cc injector features super high flow rate with ultra linear control, unlike the normal big injectors in the market which fails to give an even output for high-performance applications. The injector is good for 15hp to 40hp applications and compatible with Yamaha Y15ZR (1st model) and FZ150i 2014/2016.
And lastly, TuneBoss is introducing a Racing Fuel kit which includes tank, pump, fuel lines, and injector. This kit was developed specifically for the open drag bike category which let contestants use racing fuel. The stainless-steel tank holds three litres and all the parts come with special treatment to resist corrosion from the use of racing fuel such as the E85R or K2 racing fuel by Elixir Powered, Tune Boss' racing fuel partner.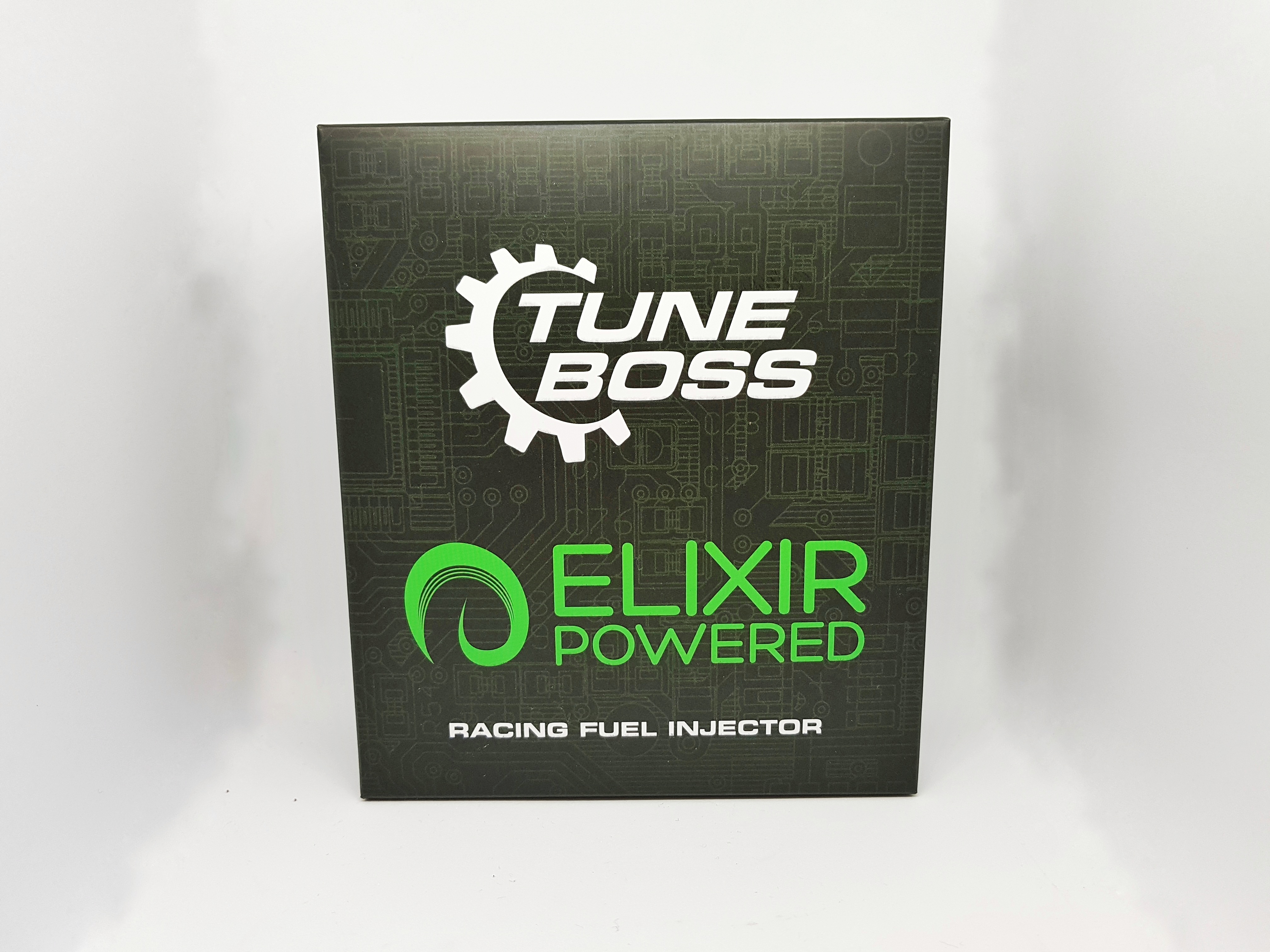 All add-on modules or kits mentioned above works in conjunction with TuneBoss ECU. With the help of trusted dealers, all parts have been tested on the Sepang International Circuit, various drag events and even on the road by our test riders before being released for production.
What is TuneBoss?
TuneBoss is an advanced, standalone ECU designed specifically for small capacity motorcycles. Introduced in 2014, TuneBoss was the first mass-market ECU in the world which was fully programmable wirelessly via its integrated Bluetooth technology.
It features accurate fuel and spark timing adjustments, along with user-adjustable RPM limiter. Various upgrade modules are available, including a quickshifter and launch control system. More upgrade modules will be offered soon.
Ease of use was the main consideration, which means installation is a simple Plug and Play affair. Users can easily download preset optimised settings according to their modifications, while more advanced users can access the full tuning capability wirelessly via our Android application.
The TuneBoss Manager Pro Android app not only shows real-time readouts of the motorcycle's parameters but also take out the guesswork by providing data logging and a built-in diagnostic tool to help decipher fault codes.
By FSR Technology, About FSR Technology…
FSR Technology was founded in 2011 by Farhan and Sufian, both electronic engineers. Their vision is to build a company based on "Research & Development" for leading product design.
It took them three years for the R&D work to produce TuneBoss ECU which was made possible through self-financing and also supported by a development grant from the Cradle Fund Sdn Bhd, an agency under the Ministry of Finance.
Current Product Line-up…
TuneBoss – High-performance ECU for Yamaha FZ150i, Lagenda, Y15ZR, R25 and Honda RS150R.
ShiftBoss – quickshifter kit for Yamaha Y15ZR
CamBoss – High-performance cam and valve spring kit for Yamaha Y15ZR