The venue was a LOT better this time around. Okay so I thought I'd start this article off on a positive note, and one of the things I'm happy to say is that KLIMS 2018 chose a much better venue than the PWTC of past shows. MITEC, while still not ideal, was a much more conducive location to host a motorshow, i.e. outside the city centre, easy to get to and easier to park. More importantly from a media standpoint, the actual halls themselves were a great deal better for photography and videography, as can be seen in the video below.
Held from 23rd November to 2nd December 2018 at the Malaysia International Trade & Exhibition Centre (MITEC) at Jalan Dutamas KL, the overall organisation of the event was a whole lot better too this time around, the company handling the public-relations and communications and information dissemination, Sanns Communication, did a remarkable job in keeping us all up-to-date with the latest happenings on a daily basis.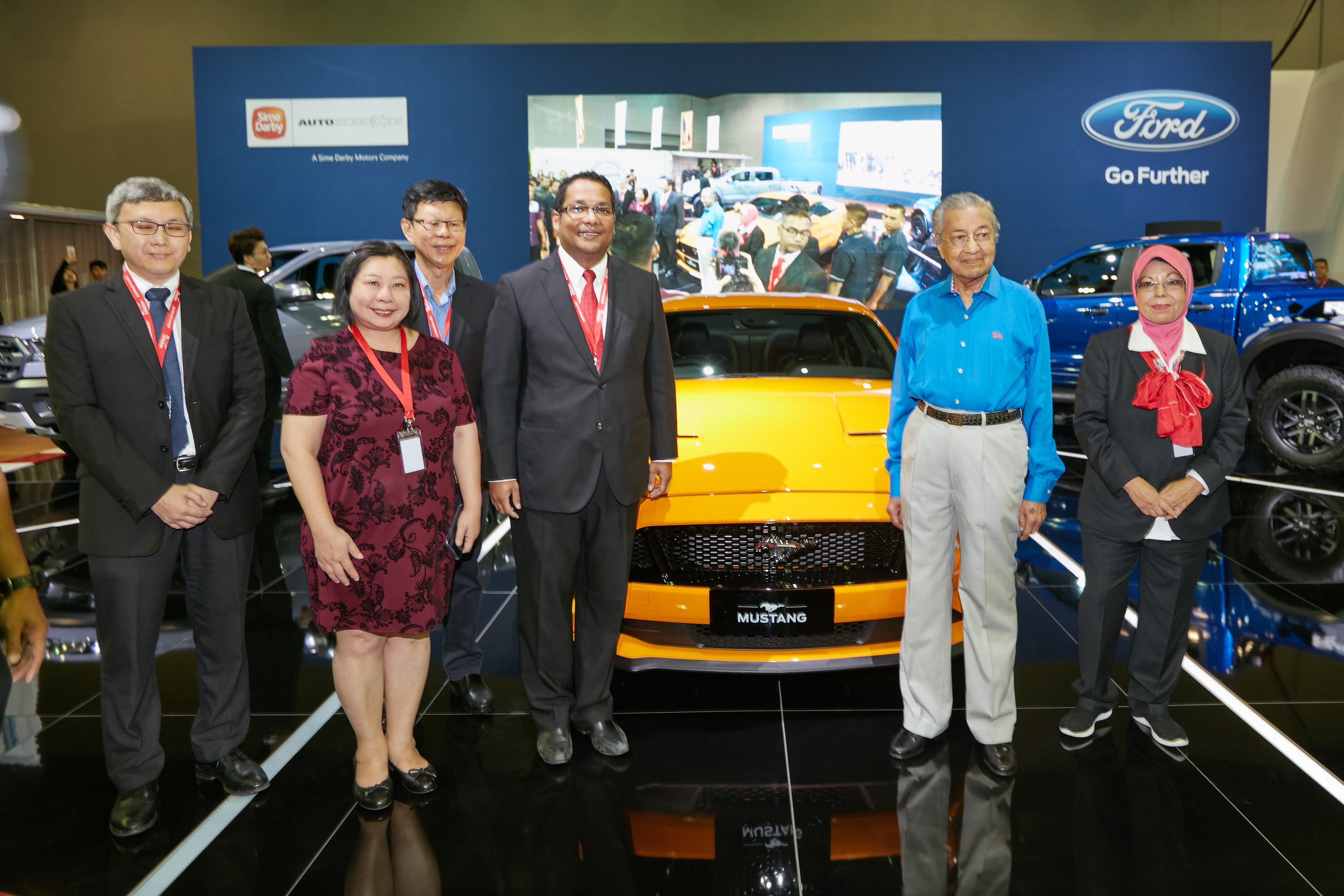 Speaking of which, media facilities at the event site were also improved this time around, with proper work areas, lockers and sustenance. The last being crucial for many media who attended the show more than once for durations that spanned 10- to 12-hours at a time. That being said, the media area was too small, and the wi-fi was below par to handle the multitude of users all on-line, uploading articles 'heavy' with photos and videos, thus it kept hanging.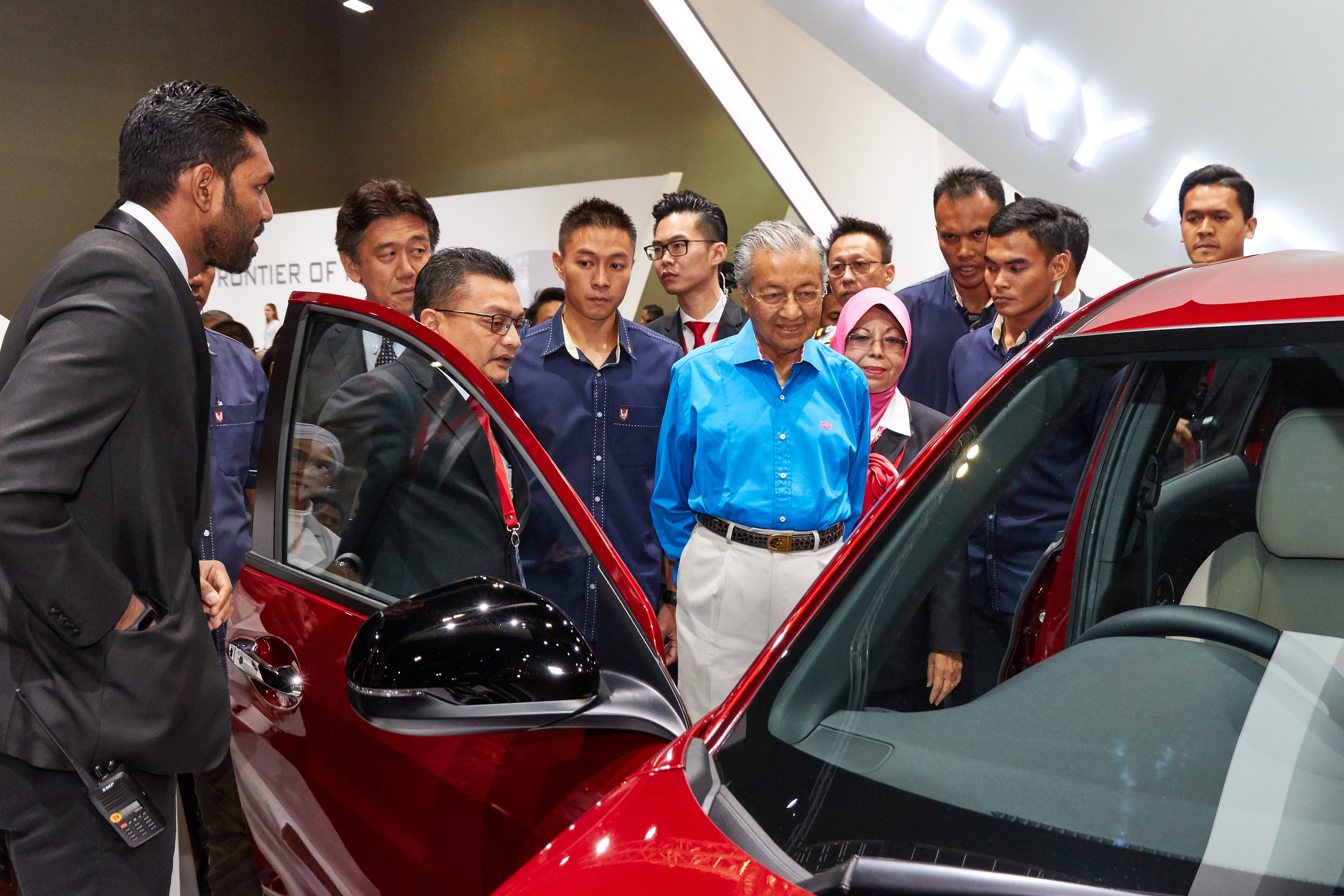 And on that note we get to why this article is headlined the way it is. Anyone who knows me in the industry will attest to the fact that I call it as I see it. For better or worse, I'm not the type to blow sunshine up anyone's horoscope; never have, never will.
The thing is, if KLIMS was just called the KL Motorshow, or the Malaysia Car Show, then it would be alright, but it isn't; the word International is in its title, big and bold, and that's where the bottom falls-out, spectacularly. You can't call it an 'international' motorshow if more than half of the brands available in the country are not represented, and I'm not even referring to brands that aren't available here, which would be understandable, if not accepted.
I'm referring to all the known and locally-available European brands, both for the masses and for the more affluent. Brands like Audi, BMW, Mercedes-Benz, Volvo, Renault, VW, Ferrari, Maserati, Lamborghini, Porsche, Aston Martin, Bentley, Jaguar, Land Rover, MINI, (yes, part of BMW, but I'm on a roll), and Rolls-Royce, all have showrooms and dealerships locally, and yet were missing from an 'international' motorshow held on home turf. From the east-side, even Mazda, who have been having one of their best years, were not at KLIMS 2018, nor were Infiniti and Subaru.
The reason for this lack of participation might very well be that KLIMS is not a sales show. Unlike other regional shows like the Bangkok International Motorshow (BIMS) and the Gaikindo Indonesia International Auto Show (GIIAS), (<–links) that allow visitors to actually buy the cars on display – I recall one BIMS where a specially made Rolls-Royce 'BIMS Edition' was snapped-up even before the first public day – KLIMS is a publicity show for branding and awareness only. It is understandable then why some carmakers might find the return-on-investment less than tempting, especially if their 'branding and awareness' are both already very healthy.
I feel this is a travesty though. Don't get me wrong, I understand that the car industry is a business, and like any business, the bottom-line matters, profits are a must, and every cent has to be accounted for. The aforementioned no-shows aren't charity organisations after all, and the all-important ROI is always, always seen to first and foremost. Let's face it, a lot can be done with the circa million-ringgit plus price tag that accompanies participating in KLIMS, and if they aren't allowed to sell their cars to the visitors, then why bother? Rhetorical question.
In regards to that last paragraph, I personally think KLIMS should rethink its stance on not allowing sales to be carried out at the show. I honestly see no harm in it at all, and might in fact even spur more visitor turnout, because anyone shopping for a new car could easily cover all the vehicles they've shortlisted under one roof, one shot as they say. As an example, at BIMS (<–link)  in March this year, a staggering 42,499 vehicles were sold. No, that's not a typo. KLIMS could actually assist the annual automotive market TIV.
As for the manufacturers themselves, ROI aside (if that's at all possible), I hope you rethink your stance on participation at KLIMS in future. This is after all our motorshow, the one that we as a country are hosting, and you being part of this country – insofar as Malaysians are buying your cars – I strongly feel that your brand should be represented. As it stands the manufacturer participation at KLIMS 2018 was far, far from 'international'.
That being said, I'm really proud and happy to say that those who did participate did a fantastic job, truly. It was obvious that they took a lot of trouble to ensure their pavilions were as spectacular as possible, and they succeeded brilliantly. The pavilions were noteworthy enough to be classified as 'international', that I can say without hesitation, so good job, pats on the back all around.
It's been 5-years since the last KLIMS, (<–link) you can read why we didn't like it in the past, and while this article may sound like I still feel the same way, I don't. There has been a lot of improvement from half a decade ago, noticeable ones, like the ones I mentioned at the start of this article, but it's not there yet. There's still a lot to do, and long way to go, if we want to be mentioned in the same breath as BIMS & GIIAS. I'm not even going to bring the Tokyo Motor Show (TMS) into the picture for obvious reasons.
If there's one thing besides local importer participation that I can suggest, it's more peripheral activities are needed for KLIMS. The reason why the TMS, BIMS & GIIAS are so successful is because there's something for everyone at their shows, not just those interested in new cars. Tuners, ICE, Accessories, Modders, Classics, Restomods, Bikes, Used Cars, Go karts, Car Clubs, Die-Cast Centres, Toys, Games, any & all kinds of car related shi… stuff, etc. are all part of some of the aforementioned motorshows, and the crowds love it. It then becomes a fun family outing, more than just a motorshow that appeals to those interested in cars.
All said and done, it must be said that KLIMS 2018 was an improvement over 5-years ago, there's still a long way to go, but I for one feel a lot better about the way things are looking for the future. Good job KLIMS, here's hoping for even greater things for the next installment! – Chris Wee.
KLIMS 2018 Second & Last Day Photo Gallery (Photos Courtesy of Sanns Communication by Steven Leong)