BMW Malaysia introduced two New BMW i Charging Facilities at Ramada Plaza by Wyndham Melaka. Mr. Klaus Sennik, General Manager of Ramada Plaza by Wyndham Melaka (above, 2nd from left) said, "The New BMW i Charging Facilities at our hotel marks a significant step forward in enriching our hospitality offerings to our guests while empowering their sustainable lifestyles. With this invaluable partnership with BMW Malaysia and Seong Hoe Premium Motors, we can now look after the e-mobility needs of our guests with cutting-edge facilities, offering them peace of mind as they explore the fascinating City of Melaka and its surrounding areas in their electric vehicles." Chief Engineer for the hotel, Hj Abdul Rahman who spearheads the hotel's green initiatives added, "this is also part of our hotel's 'green' efforts to ensure greater environmental sustainability which is line with the Wyndham group of hotel's green objectives."
Sharing Sennik's sentiments, Mr. Loy Suan Chiow, Dealer Principal of Seong Hoe Premium Motors, meanwhile, said, "We are seeing a rising adoption of BMW electrified vehicles in the state and an increasing demand for the best-in-class charging facilities to power this shift to Electro-Mobility. Following the BMW i Charging Facilities introduced at Holiday Inn Melaka and Hotel Equatorial Melaka last year, the New Facilities at Ramada Plaza by Wyndham Melaka once again attests to our fruitful partnership with BMW Malaysia in making Visionary Mobility more accessible in the state of Melaka."
The New BMW i Charging Facilities at Ramada Plaza by Wyndham Melaka join BMW Malaysia's growing network of charging infrastructure, the most recent being the BMW i Charging Facilities at the Banjaran Hotsprings Retreat, Ipoh, and Iconic Hotel, Penang, as well as the first BMW i Charging Facilities in Perak earlier this year at WEIL Hotel, Ipoh.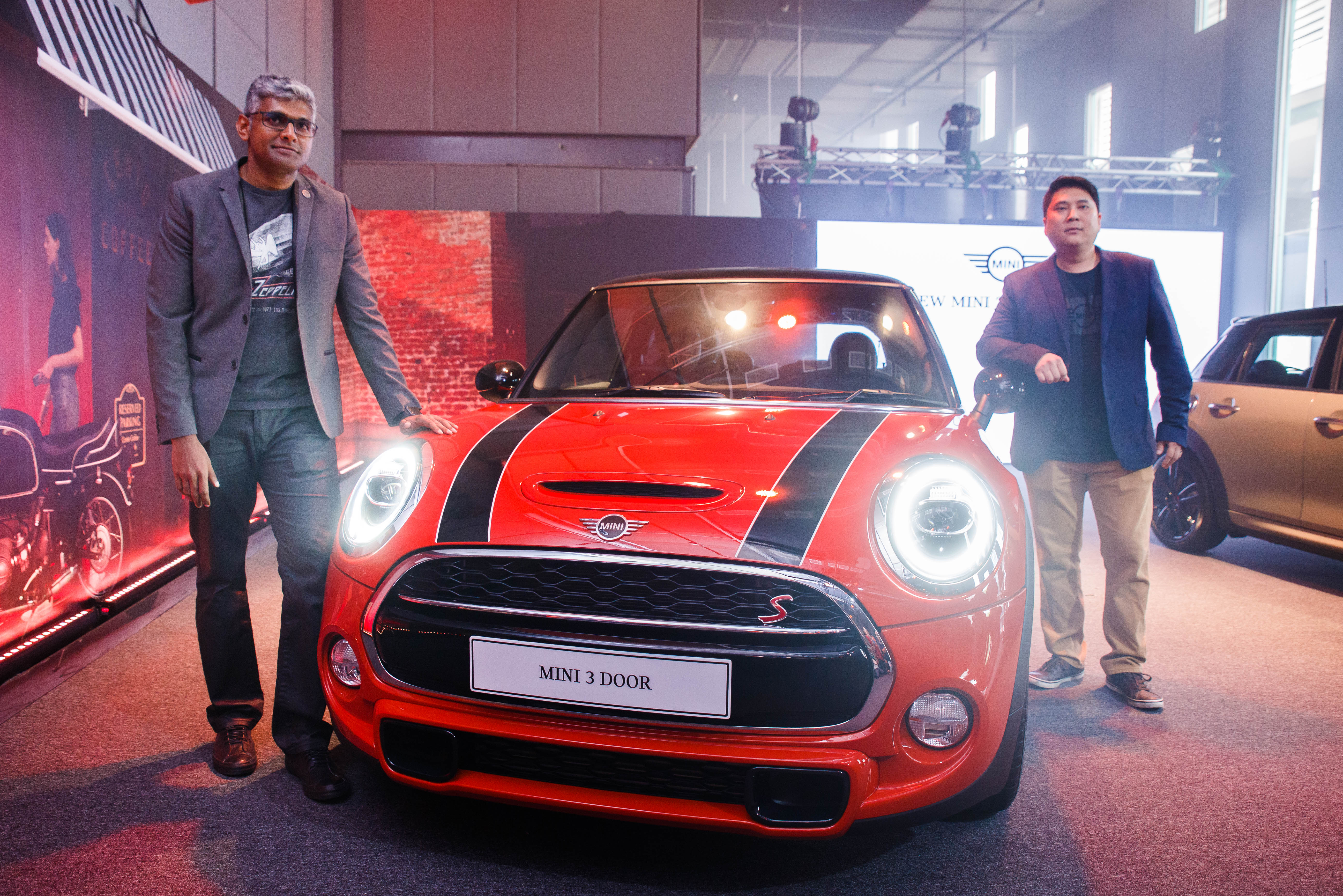 Sashi Ambi, Head of Corporate Communications, BMW Group Malaysia, (above, left) meanwhile, said, "As the leading provider of premium electro-mobility in the country, we are committed to elevating the Sheer Driving Pleasure of our customers by ensuring state-of-the-art facilities are accessible at key strategic locations. We are excited to see how much our network of charging facilities has expanded, as we continue to drive e-mobility forward through innovation, awareness on new and clean technology for the automotive industry, as well as changing the infrastructure for premium electric vehicles in the country."
BMW Group Malaysia continues to solidify its position as the leading brand for electro-mobility, with electrified vehicles accounting for over 57% of the total BMW and MINI delivery from January to November this year, while the number of electrified vehicles delivered year-on-year has also increased to more than 34% from over 5,100 to over 6,900 units.
BMW Group Malaysia's portfolio of Visionary Mobility with the BMW iPerformance vehicles are also supported by the ChargEV platform through its partnership with the Malaysian Green Technology Corporation. The BMW ChargeNow service, which is offered as part of the BMW 360° ELECTRIC programme, also grants straightforward access to partner charging facilities like ChargEV, where customers can enjoy 24/7 support and access to all charging locations in ChargEV's growing network nationwide.