GIVI Asia aka "The world's most leading motorcycle accessories" celebrates its 25th anniversary today and to mark things off with a bang, they've decided to launch a series of new products for 2019. In total, there are 15 new items presented earlier today at the Grand Ion Delemen Hotel at Genting Highlands.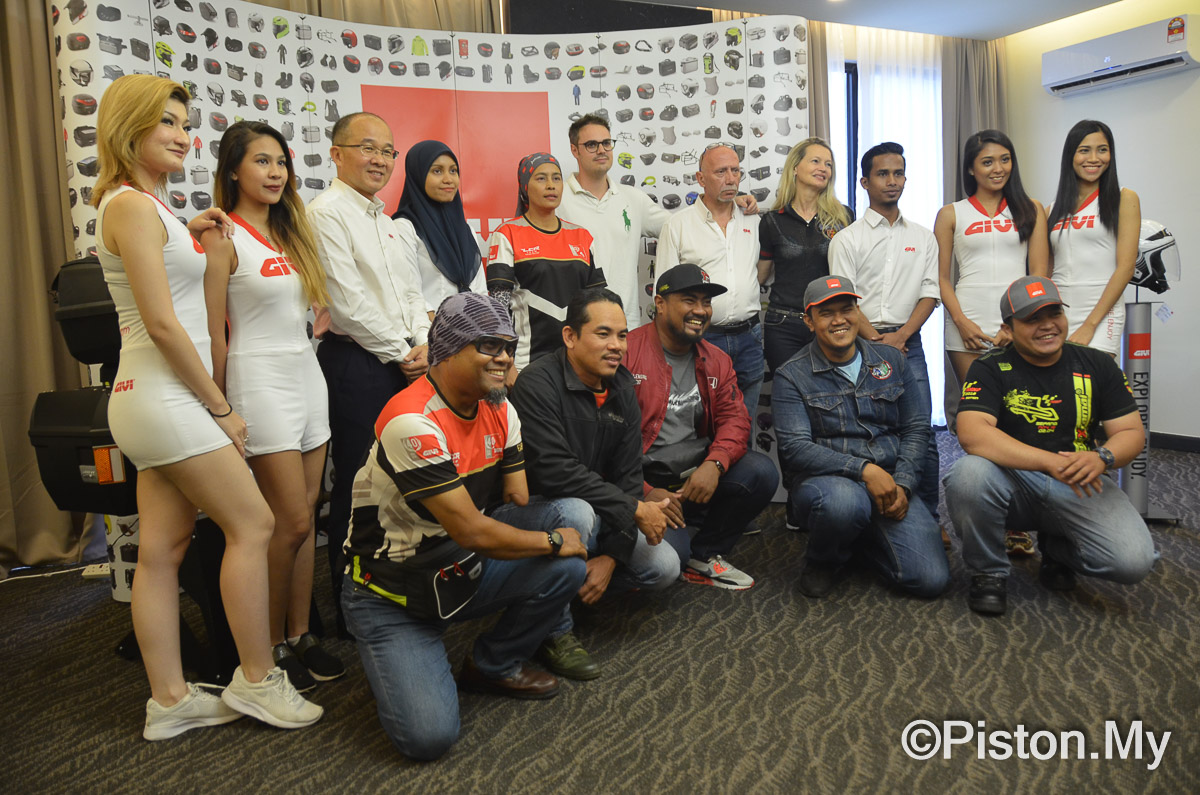 In their effort to continuously commit to motorcycle safety and awareness, GIVI Asia has been striving on creating products and motorcycle accessories emphasizing on safety and quality since 1994. Their success is very clear as they celebrate their 25th long fruitful year in providing the best gear for Asian motorcyclists.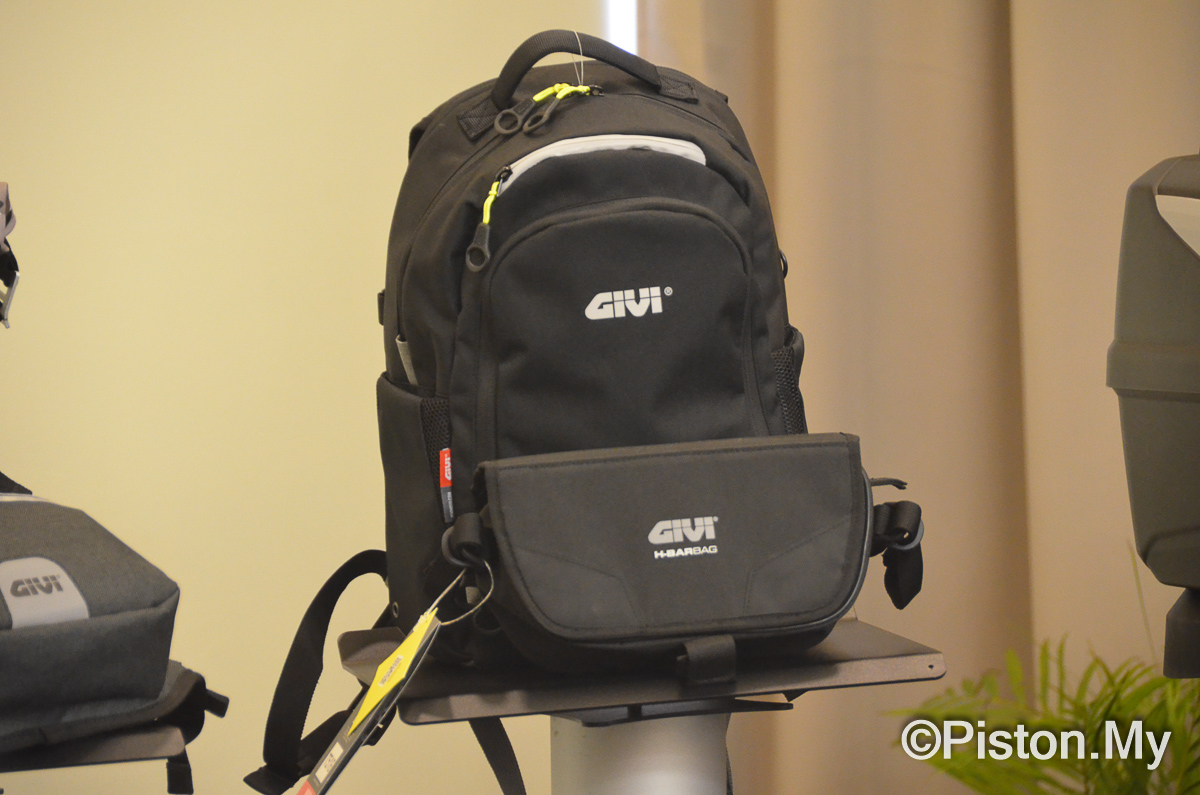 Launching 15 new products simultaneously ranging from hard cases, soft bags, waist bag, waterproof garments, and helmets shows how successful they have become and what they're striving for their future here in Malaysia. The new 2019 collection starts with:
MONOLOCK B32N-ADVANCE BOLD TOPCASE
MONOLOCK B270N TOPCASE
MONOKEY E23N SIDE CASE
G12N FIXED SYSTEM CENTRE CASE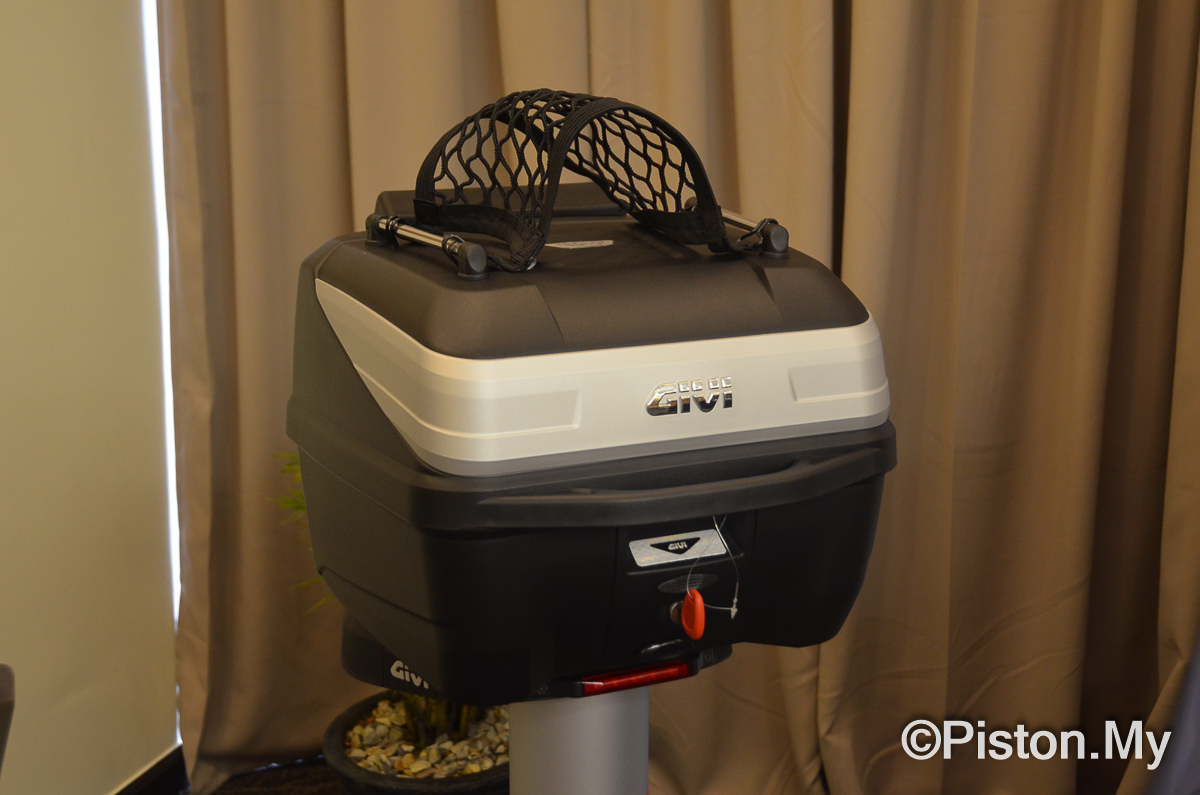 Essentially, these are the 'advanced' versions of their current top cases which "guarantees ease of use, high visibility, reliability, and durability." Looking for versality? The B32N-ADVANCE BOLD is an advanced version of the MONOLOCK B32 BOLD that comes ready with four additional components; A pair of stainless-steel rod handle on top of the lid (Multipurpose), Elastic carrying net, Specific backrest and Inner padding.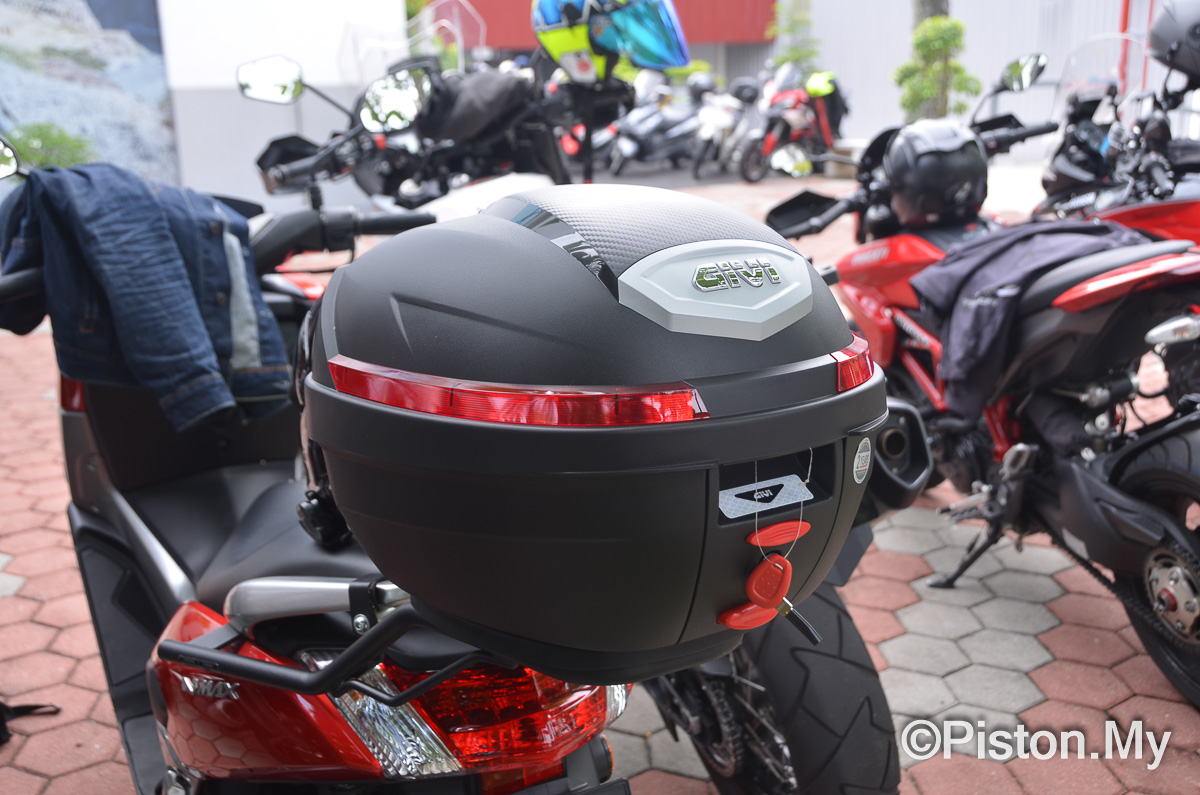 How about something perfect for daily use on small-capacity machines? The B270N MONOLOCK TOPCASE is the latest edition top case with a 27-litre load capacity. This is a facelift from the current B27N CLACK with a noticeably sleek design and aerodynamic flow. Adding on a carbon fibre like pattern finish on the top lid for a premium sporty finish.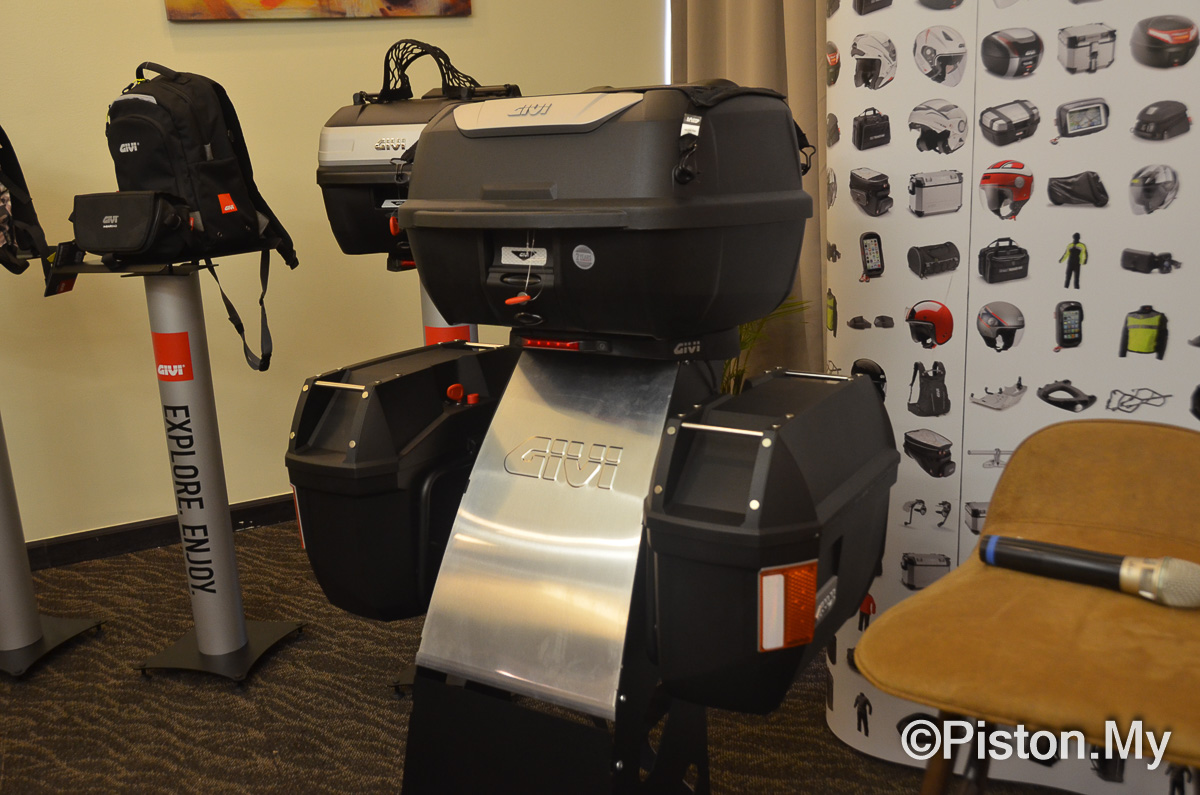 For you adventurers out there planning to conquer the world on two wheels, the new E23 MONOKEY Side Case offers 23 litres of capacity for each side with a 5kg maximum load. They are fitted with additional integrated signal lights and high intensity prismatic reflective stripes for added safety and visibility.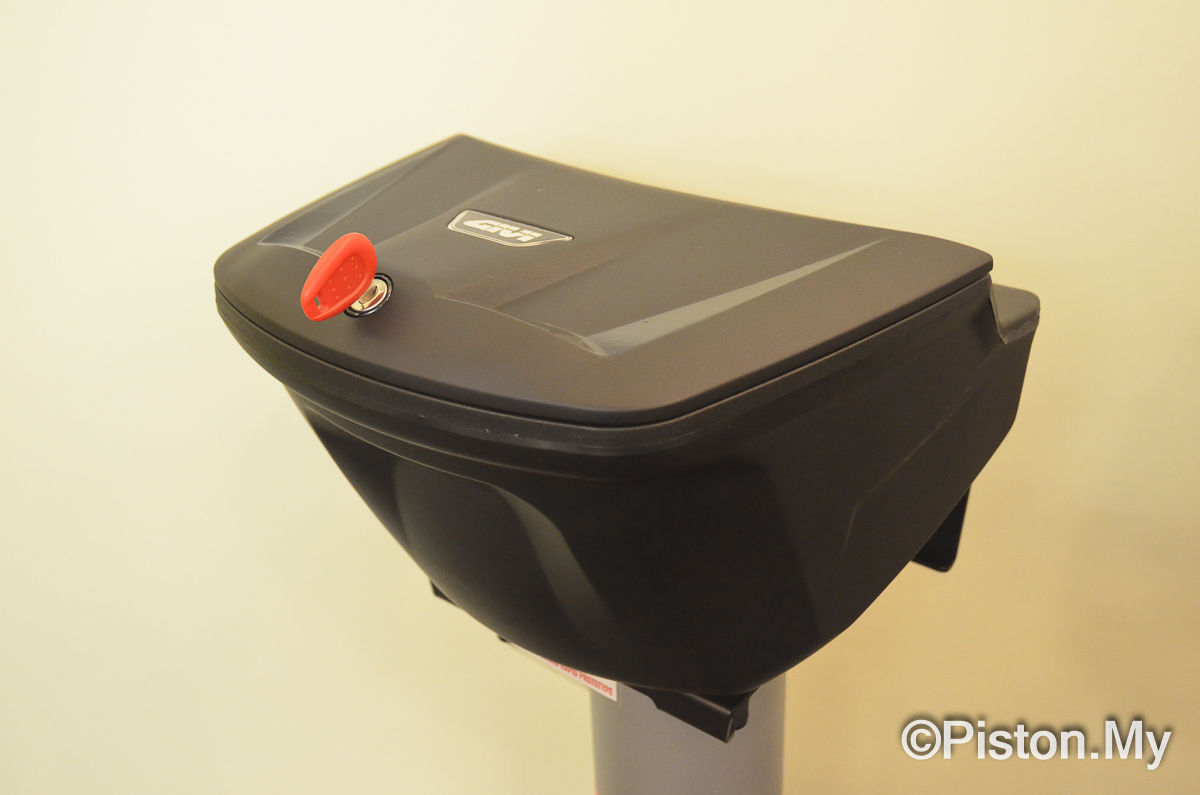 Innovation is the name of the game when it comes to the latest G12 FIXED SYSTEM CENTRE where it features a 12-litre maximum load capacity and is much more compact.  Perfect for quick access and storage for all you cub lovers and enthusiasts here in the country.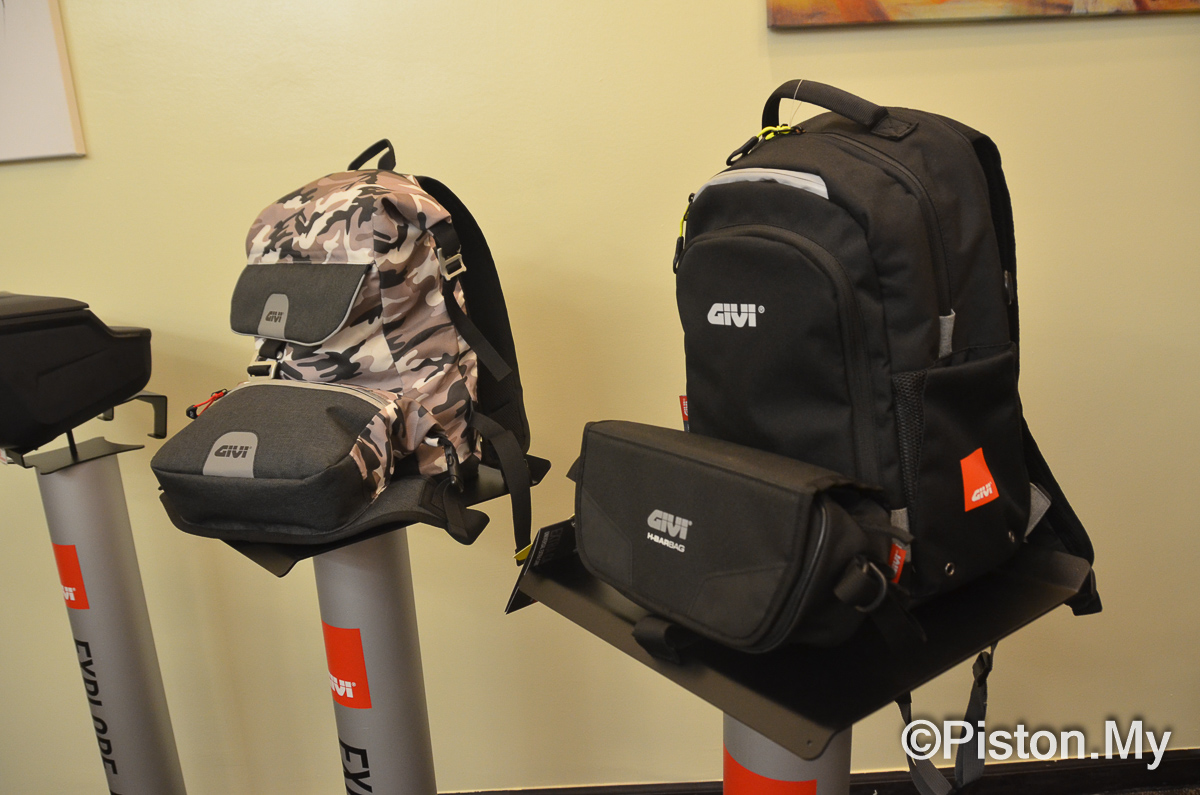 Other new products include:
RIDER TECH RANGE
RBP03 RIDER TECH CAMO Backpack 15 litre
RWB05 RIDER TECH CAMO Waist Bag 3 litre
RSB01 RIDER TECH Saddle Bag 15 litre
HPS NEW GRAPHIC HELMET M30.1 CIELO 
Mod Ice White, Mod Black & Slide Titanium
SAFETY AND COMFORT (WATERPROOF GARMENT) 
AX PRIME Rainsuit
AH CAMO Rainsuit
AX COMFORT Rain Trousers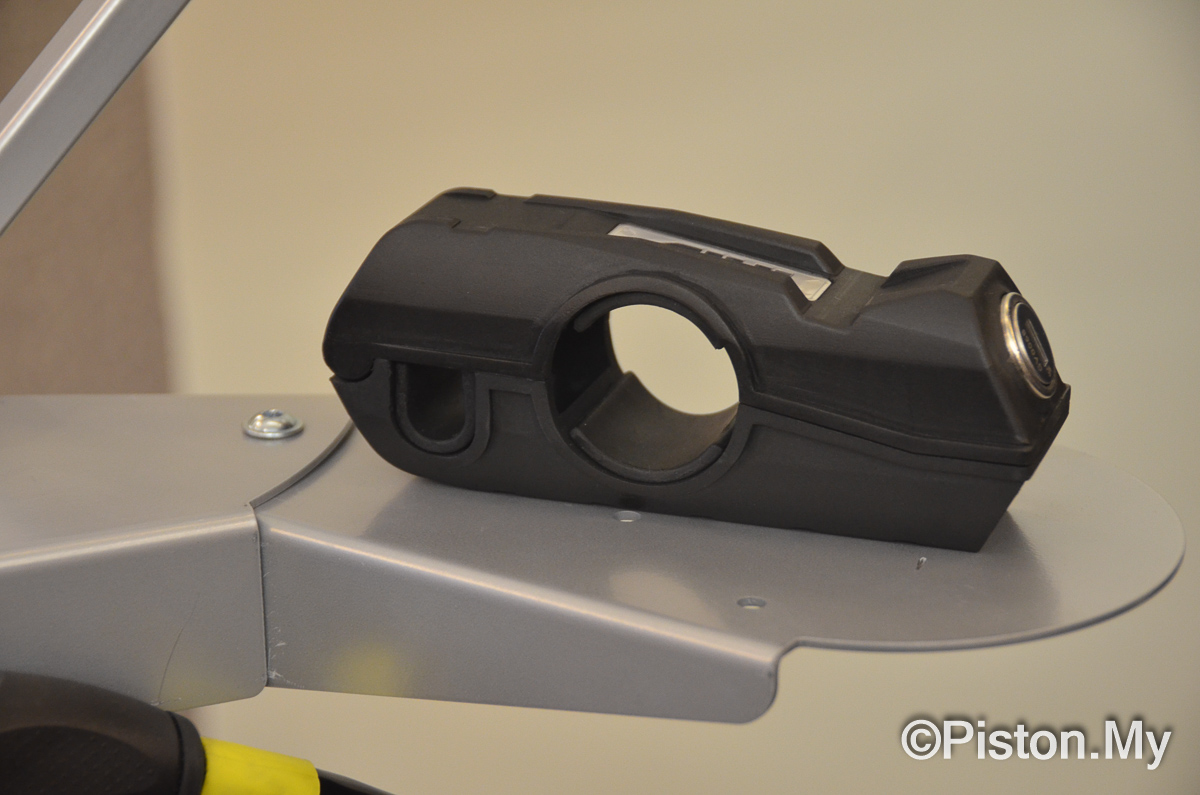 To know more, visit www.givi.com.my or head over to the nearest GIVI Points or authorized dealers across the country.