Naza Italia Sdn Bhd, the official importer and distributor of Ferrari here in Malaysia, has unveiled the latest addition into their growing fleet of exotic and powerful mechanical beings. Dubbed the Ferrari F8 Tributo, it will be the replacement for the Ferrari 488 GTB and it promises more than just good looks and improved performance.
According to SM Nasarudin SM Nasimuddin, Group Executive Chairman & Group CEO for Naza Corporation Holdings Sdn Bhd, "We are proud to be the first country in Southeast Asia to officially launch the new Ferrari F8 Tributo in conjunction with the 10th anniversary celebrations of Ferrari Singapore, Thailand, and Malaysia."
"Naza Italia will host hundreds of Ferrari clients from the three countries over the next few days with a gala dinner, unique track and lifestyle drives and a chance to witness the Ferrari Challenge Trofeo Pirelli Asia Pacific 2019 Race in Sepang."
This latest 2-seater mid-rear-engined sports car pays homage to the brand's most powerful V8 engine in history. The 3.9-liter V8 turbocharged engine punches out a heavyweight 710hp at 8,000rpm and 7,700Nm of maximum torque from as low as 3,250rpm.
In other words, this baby will glue you to the seat upon hitting that pedal to the metal. 0-100km/h? 2.9 seconds only! Top speed? 340km/h.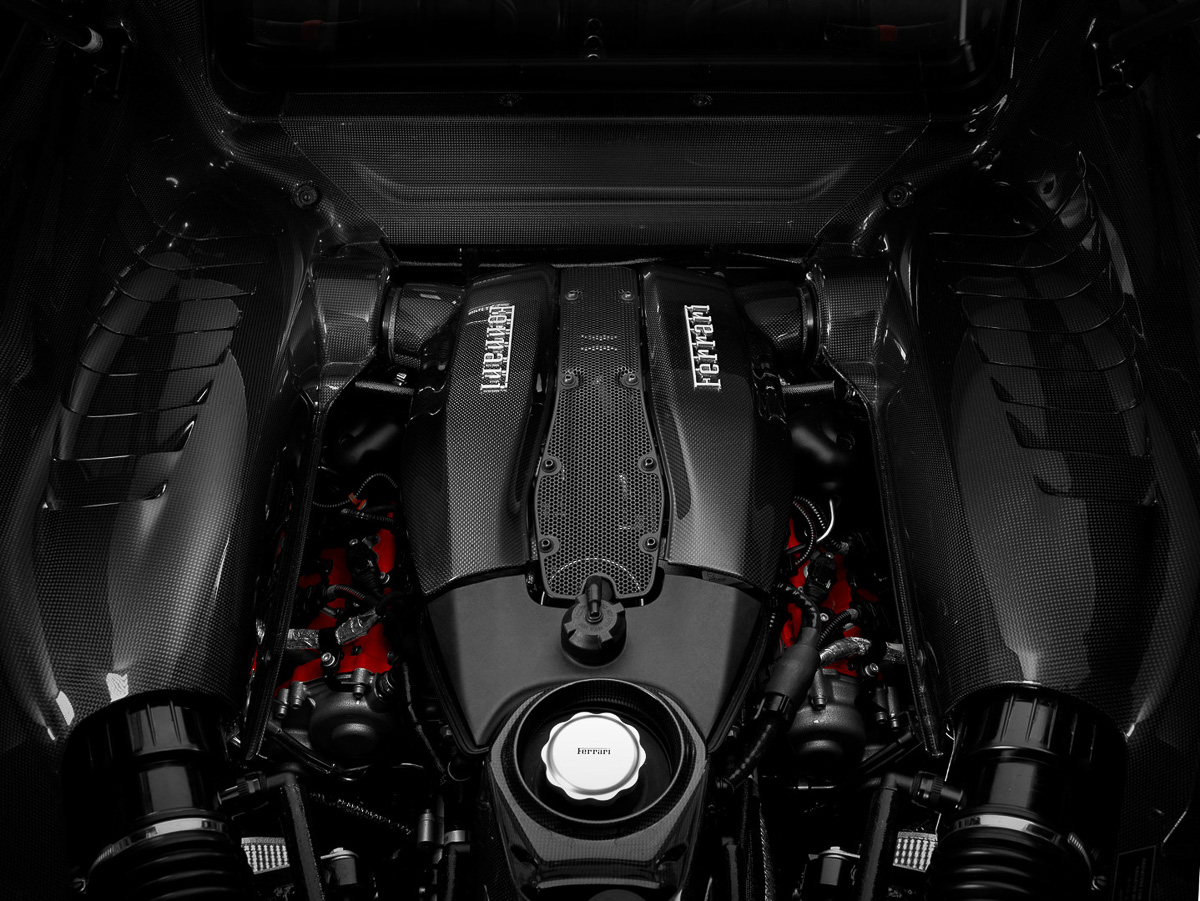 Controlling all that power is no easy task and that is why Ferrari installed its F1 7-speed dual-clutch gearbox to keep both car and driver happy. With a range of electronic updates included, there's no denying that the F8 Tributo is also about controlling all that power figures at its optimum.
These said features are:
Ferrari Dynamic Enhancer (FDE)
F1 Traction Control System (F Track)
Side Slip Angle Control (SSC 6.1)
Frd scm-e suspension
Electric differential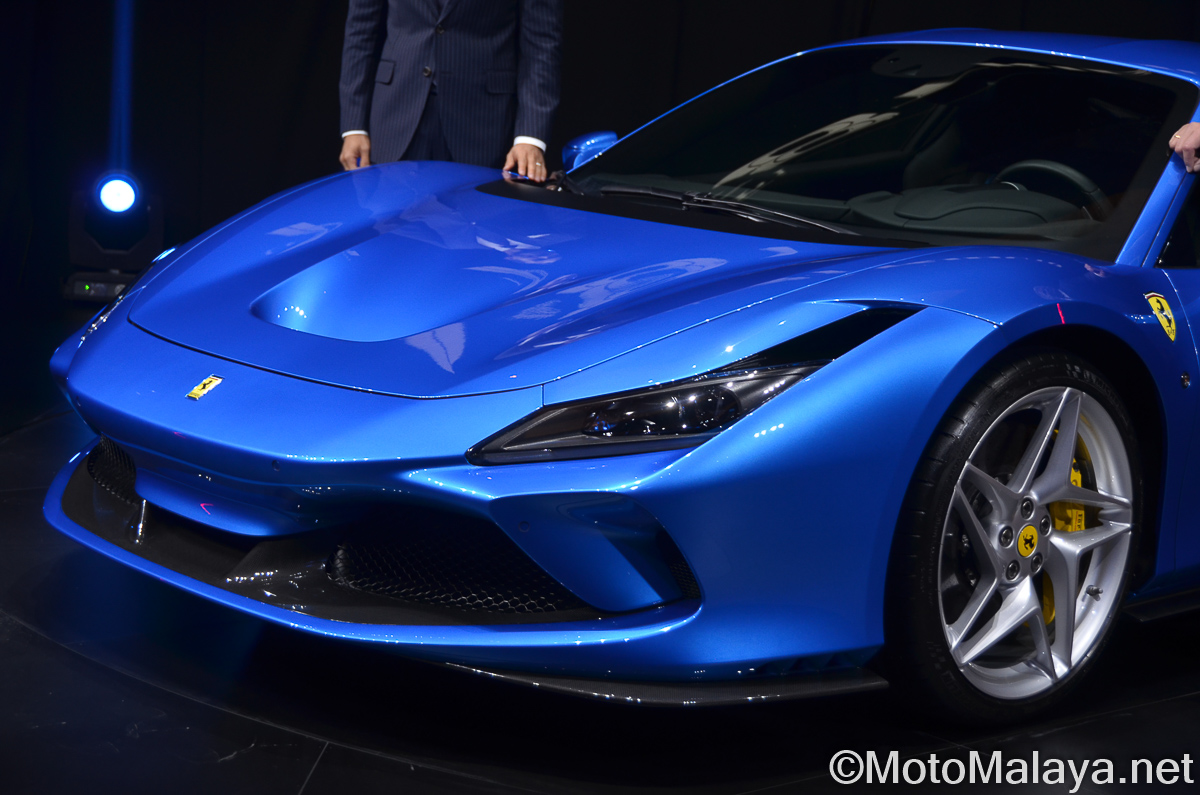 To ensure that this beast delivers all of its power as efficient as mechanically possible, the F8 Tributo features state-of-the-art aerodynamics inspired from the brand's racing efforts in GT and Challenge championships.
A lot these said features like the front S-Duct were taken straight from the Ferrari 488 Pista and of course their vast experience plus knowledge in Formula 1. In other words, visual changes are not just for looks but enhanced aerodynamics for the ultimate sports driving experience.
The front end comes ready with new LED headlights that are more compact. This allows more work area for Ferrari to further improve their brake cooling intakes by working with the overall airflow moving through the front bumper.
Moving towards the rear, the new design language showcases the rear engine window inspired by the legendary F40 with improved louvres to help with heat dissipation. A larger rear spoiler is now present with the design wrapping around the tail light that gives a much lower vehicle plus the integration of the classic twin light cluster and body-coloured tail from yet another legendary Ferrari V8 model, the 308 GTB.
Looking further at the number, the F8 Tributo is actually longer, wider, and lower compared to the 488 GTB. At its minimum weight of 1,435kg (kerb weight), the recipe for one hell of a sports car is complete to wreak havoc and respect in and out of the circuit.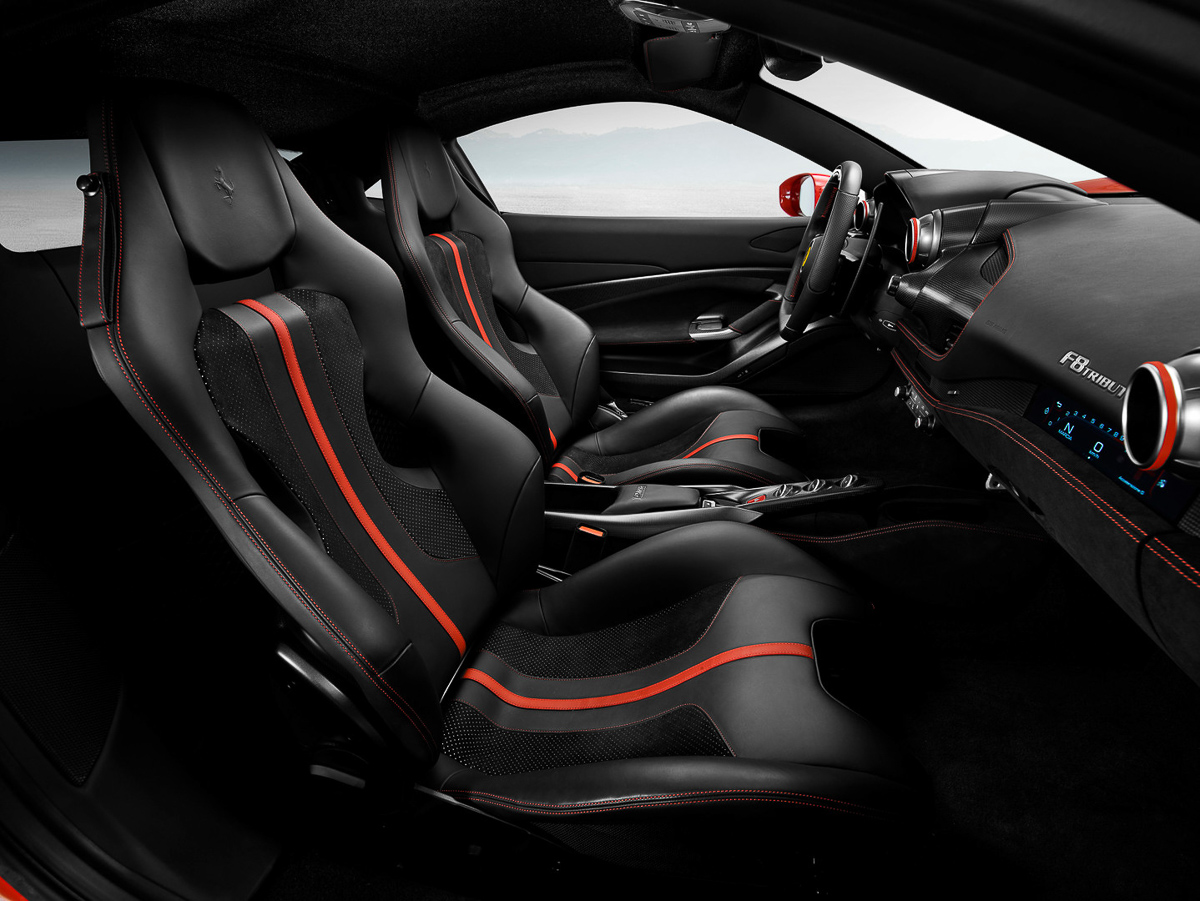 The interior cockpit-styled cabin space offers a very sporty image of what the F8 Tributo is capable of. Dressed to impress, the driver-oriented look retains that classic appeal thank to newly-designed dash, door panels, and tunnels that complement the latest-generation steering wheel with mounted controls.
Nothing says classy like black with red linings and brushed titanium finishes. For the F8 Tributo, Ferrari really went through all the work to get that balance just right which is indeed a feast for the eyes. Base price? Only RM1,068,000 (excluding duty and customization options).