Ferrari is proud to announce that they have won yet another prestigious title at the 24 Hours of Le Mans last weekend. This marks their 36th title at the legendary race event and what makes it even more special is that for the first time, Ferrari took home the win in the GTE-Pro class with their Ferrari 488 GTE.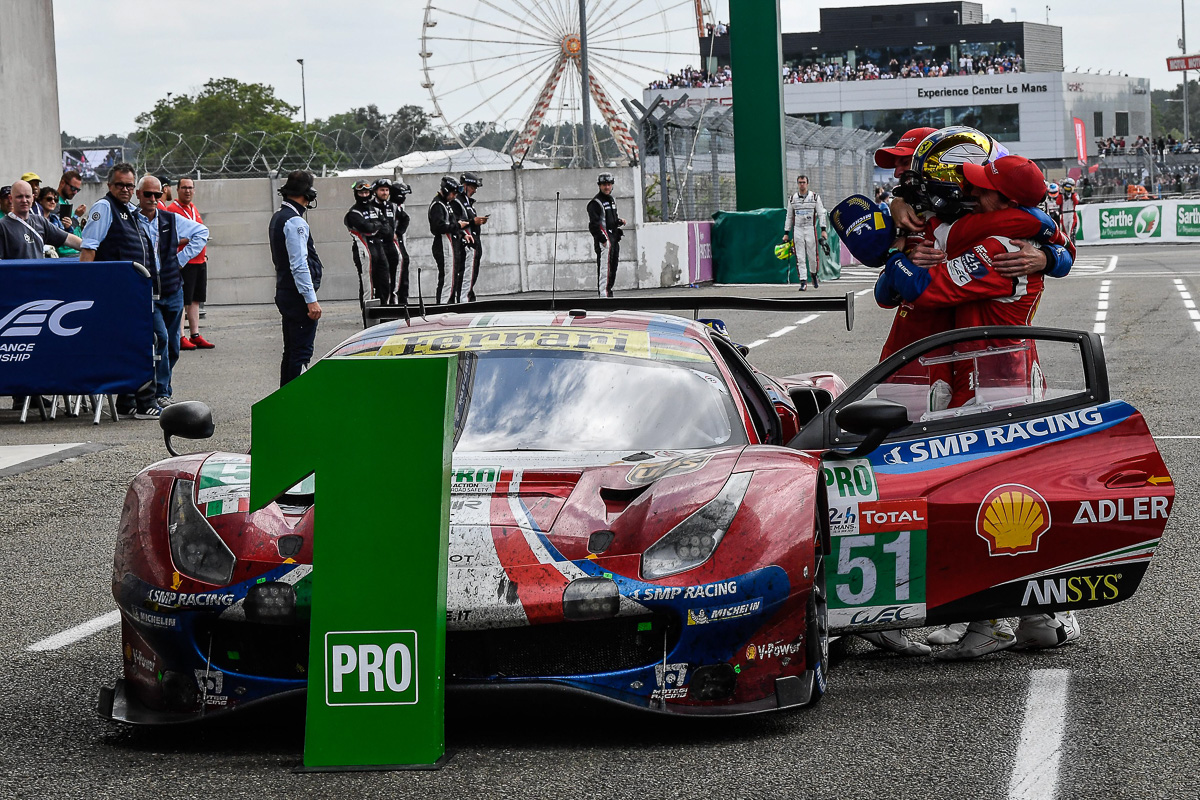 Piloted by the boys at AF Corse and their drivers, Alessandro Pier Guidi, James Calado and Daniel Serra, the victory is the 27th class win for the Prancing Horse, in addition to nine outright wins, the first one clinched 70 years ago. Ferrari also achieved a podium finishing spot in the GTE-Am class thanks to JMW Motorsport and their drivers, Jeff Segal, Wei Lu and Rodrigo Baptista.
The race at Le Mans was indeed a sweet victory as Ferrari was in an outright battle between several Porches and a Corvette. With many errors and issues faced by car no 71 where it had to retire after ten hours and 140 laps after, it was all down to car no 51 and their drivers.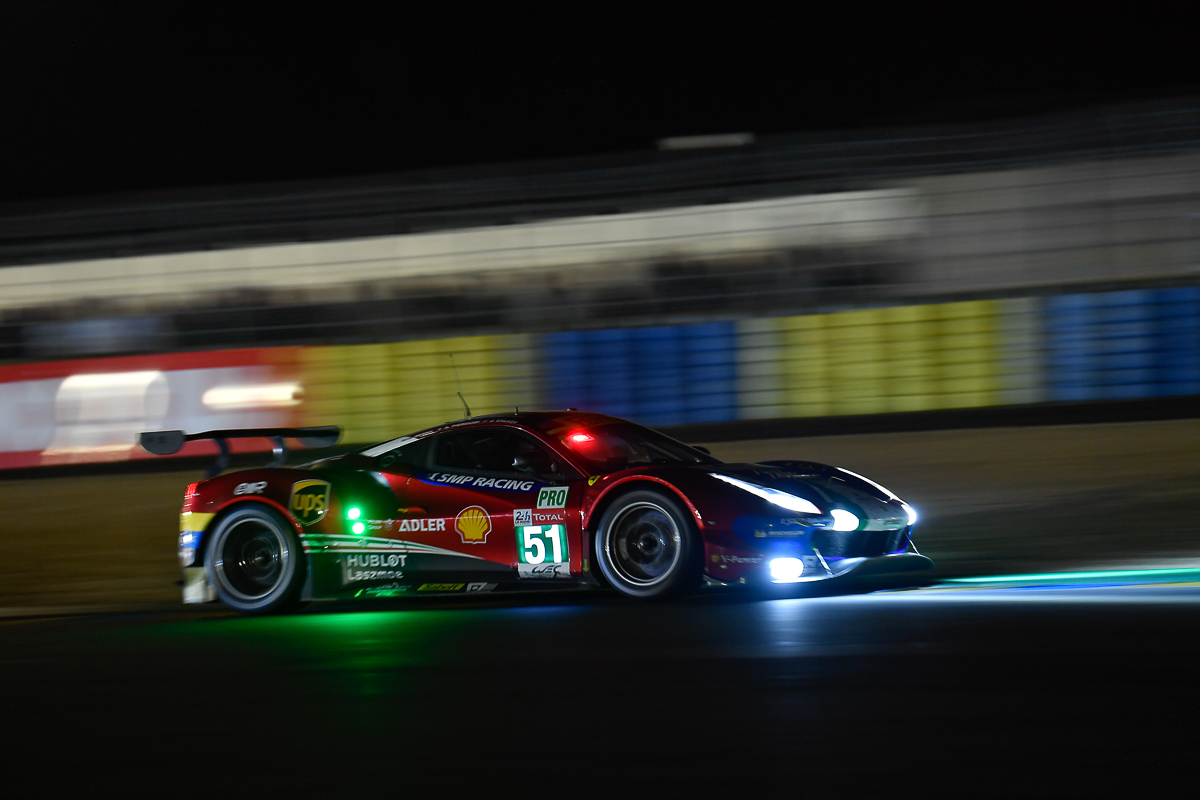 The extraordinary ability of the AF Corse team to nail precise strategic decisions allowed car 51 to avoid refuelling while the safety car was out. In the final three hours the AF Corse team and the drivers of car 51, from a strategic point of view, ran a flawless race to finish ahead of everyone with a one-minute advantage over Bruni in the second-place Porsche.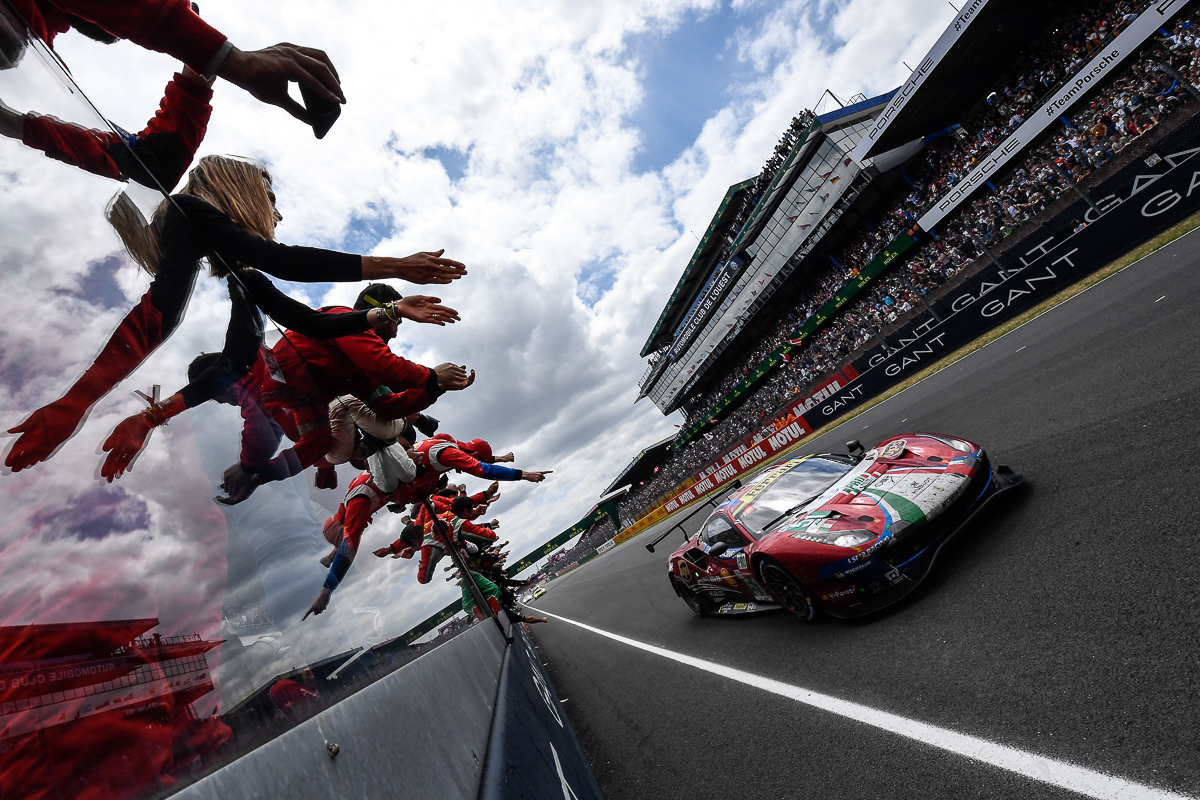 According to James Calado, "We've been working hard for this. In the last six months a lot of preparation was made into this and I think this is something we were really wanting more than everything. It was not an easy race at all. It was very up and down, with a few issues and after our sister car had an issue so we had to adapt and change a few things. It was great staff, very demanding but we did it and I am really happy for these guys. These are really super teammates, both very quick and we have an amazing team of people around us."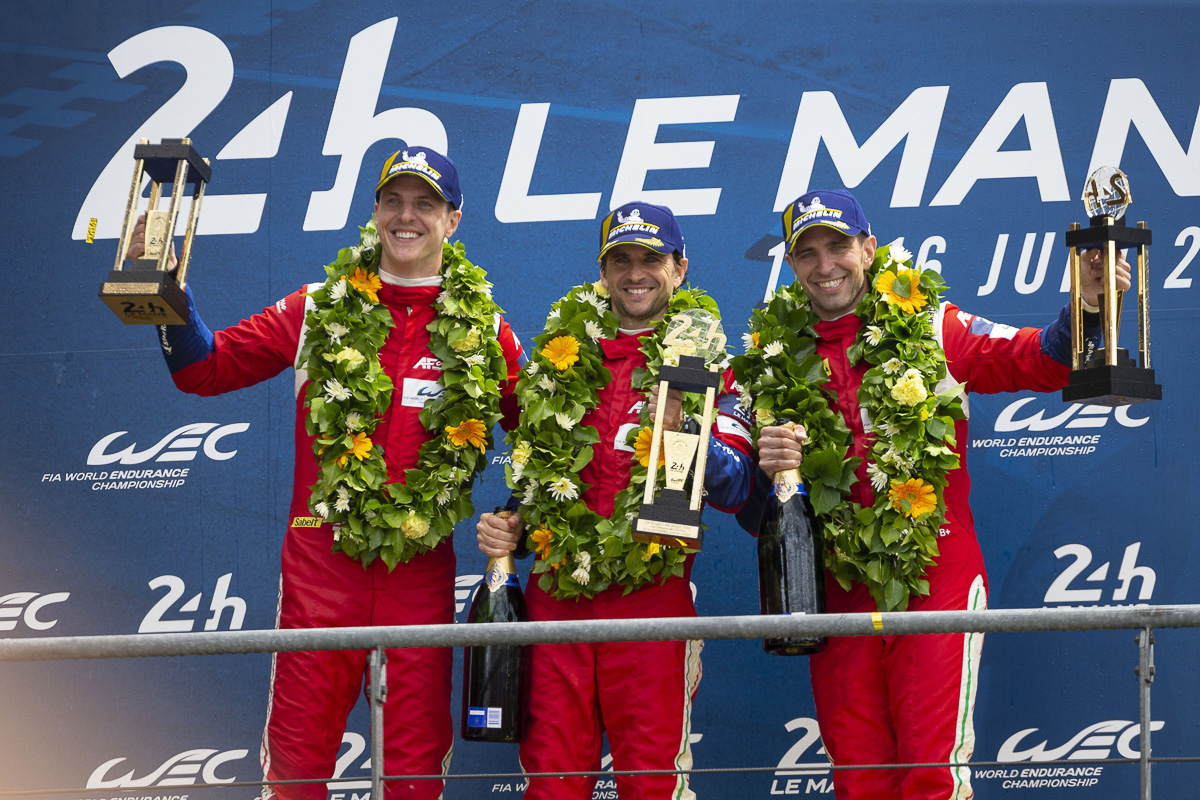 As for Alessandro Pier Guidi, "It was a very tough race. We had a great race, there are a lot of manufacturers so everyone can win, and we had to push from the beginning to the end. Being with the red racing suit on the podium listening to the Italian anthem is something special and looking down seeing so many people is something that you cannot forget. I think we had the perfect race today both for us drivers and for the strategy set by the engineers."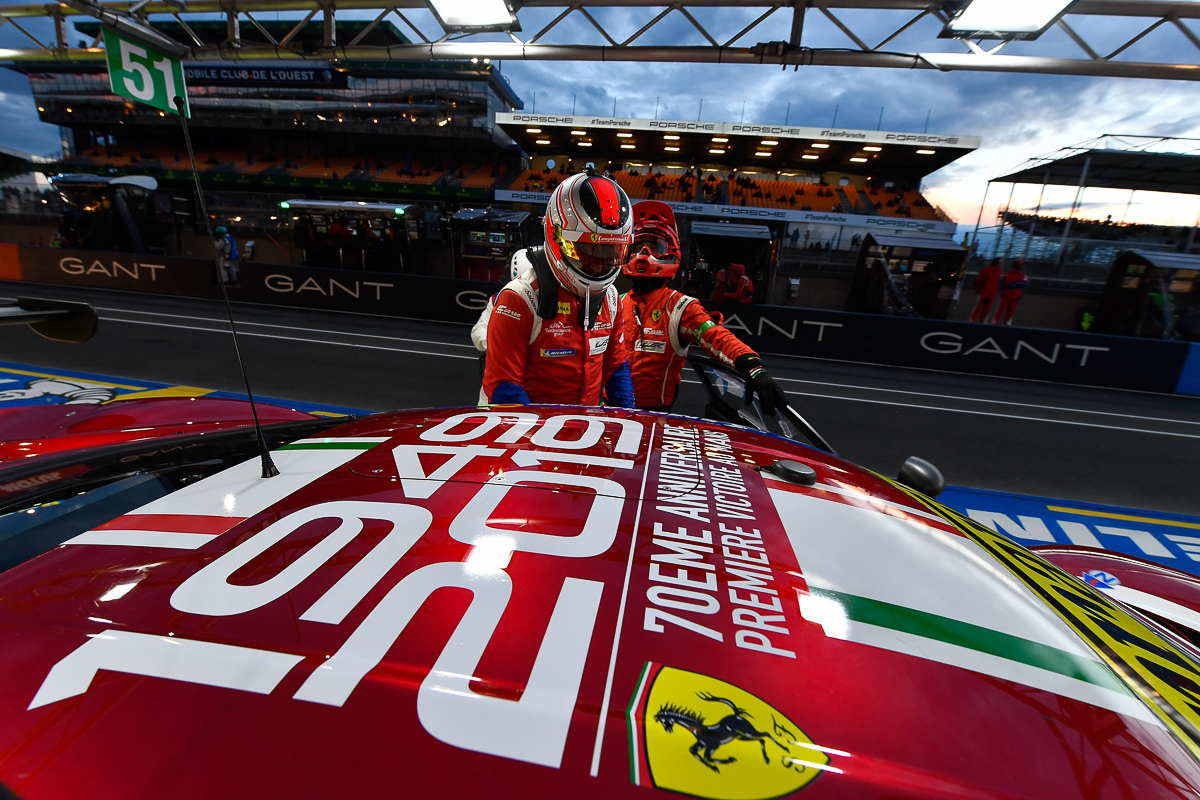 Daniel Serra also commented "It's unbelievable. I think I am a lucky guy to be at the right place in the right moment. It's only my third time and I have won twice and that's difficult to achieve. It's really special to win in red, I have to say. It is amazing and fantastic. I just drove and they did their job too. They drove amazingly. To watch everything, two guys wanting something so much; they were on a mission and it was nice to watch and to be able to help them."