The McLaren 720S which was voted as the World Performance Car 2019 by the World Car of the Year jury wants to get the younger generation passionate about the world of supercars and they've successfully created something that will win many hearts (most of them will be dads).
A selected of toy stores around the world will be selling the McLaren 720S 'Ride-On' edition where kids from as young as three years old have the opportunity to 'ball out' in the very own McLaren. Six genuine McLaren colours are available; Azores Orange, Belize Blue, Lantana Purple, Onyx Black, Mauvine Blue, Silica White, or Saros Grey.
Yes, folks. It is McLaren's first children's electric car and it is the McLaren 720S 'Ride-On'. According to McLaren's press release, "Inspiring younger McLaren enthusiasts and future car owners everywhere as the most accessible version of the Ultimate Series icon, the diminutive McLaren P1TM edition proved that small things really can come in McLaren-shaped packages."
This is not just another toy car, ladies and gentlemen. Fully embracing the McLaren ethos, this baby comes with functioning dihedral doors combined with exposed carbon-style elements and signature 720S styling cues immediately identifies the model with the actual car.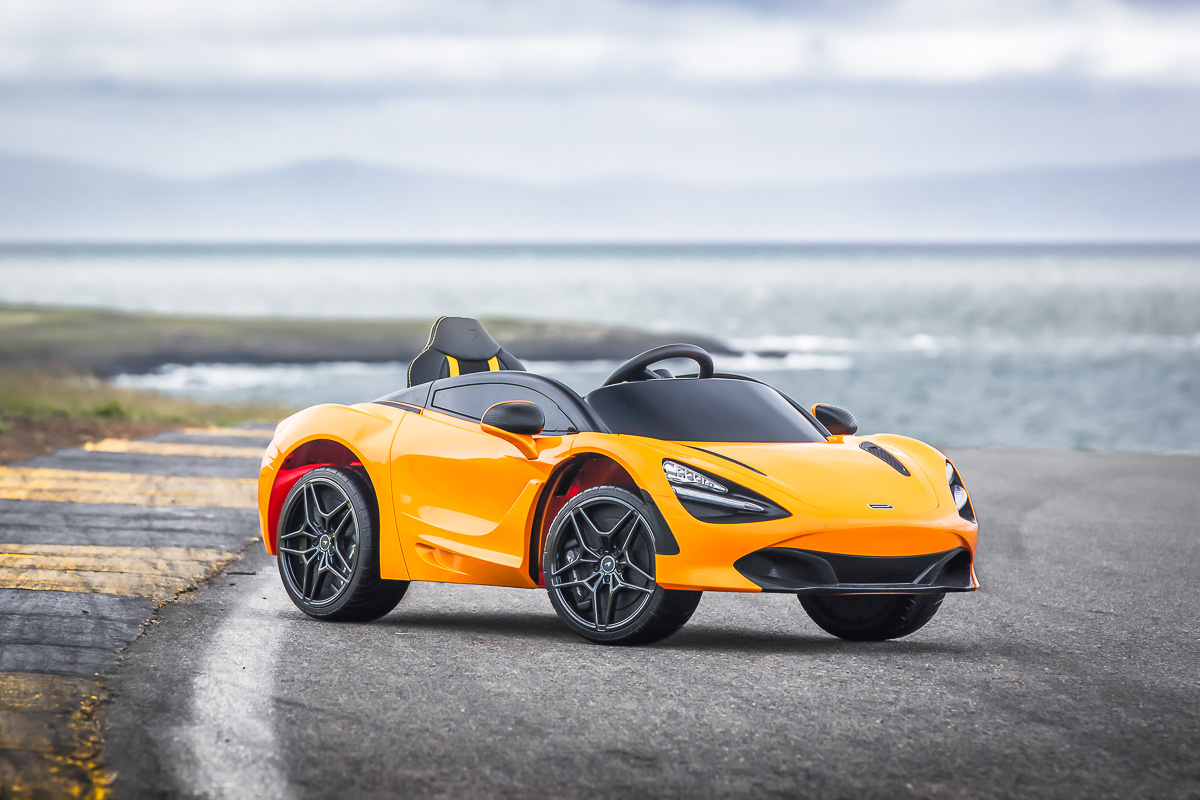 If you want something truly authentic, there will be an exclusive launch colour called 'Papaya Spark' and it will be available later in the year and only through McLaren retailers.  Powered by an electric motor, this toy supercar comes with an accelerator pedal with added engine sounds, brakes, dashboard, and a remote-control function for all you parents who don't want their children to drive away into the sunset.
"The screen also houses the infotainment system, with buttons for different functions on the dashboard. When not whizzing around the nursery, the youngest of all McLaren drivers can take time out to listen to music or watch a short movie by plugging a USB or SD card into the sockets provided. A selection of popular songs for six-year-olds is pre-loaded into the system."
Want one? It is priced at £315 (around RM1,650) which is a bargain considering the real McLaren 720S costs 700 times more. But unlike the real thing, anyone can buy this for their kids without burning a huge hole in their wallets. What a time to be alive.