Although many carmakers had prototypes running with hybrid powertrains consisting of an electric motor and a small internal combustion engine, Honda was among the first to mass-produce such cars and popularize them. Its first model, launched in 1999, was the Insight, a futuristic-looking 2-seater model that showed how the hybrid powertrain could reduce fuel consumption as well as emissions.
From then on, Honda kept improving its hybrid technology as well as working hard to make hybrid cars more affordable. Moving hybrid powertrains into mainstream models would boost volumes, enabling economies of scale that would push costs down and make hybrid cars cheaper for even more people to buy. Today, after 20 years, that objective has been pretty much achieved and hybrid powertrains are no longer a novelty or add significantly to the cost (although the battery pack is still a high cost).
Civic Hybrid was first model introduced
In Malaysia, due to the high import duties for completely built-up (CBU) models, hybrid models were expensive. The early ones were estimated to cost close to RM200,000, which would be very unattractive for anyone to consider. However, in 2004, Honda Malaysia made a special effort to introduce the technology in Malaysia and managed to get the price down to RM118,888 for the Civic Hybrid after negotiations with the government. The company also donated two units of the model to the Malaysian police force.
8 years later, Honda Malaysia made the decision to assemble a hybrid model locally at its own factory in Melaka. The timing coincided with the government's offer to exempt hybrids and electric vehicles from import tax and excise duties between 2011 and 2013. Honda Malaysia chose the Jazz Hybrid which became the first locally-assembled hybrid model to be sold in Malaysia when it was launched in 2012.
RM4,900 less than CBU model
The locally-assembled version of the Jazz Hybrid was priced at RM89,900, insurance included, which was RM4,900 less than the CBU model that had been sold a year earlier. Honda Malaysia's CEO & MD at that time, Yoichiro Ueno, remarked that it was unusual for a hybrid variant to be cheaper than its conventional equivalent and this only occurred in Malaysia due to the tax exemption.
Yesterday, Honda Malaysia delivered its 10,000th locally-assembled hybrid model to a customer in Kuantan, Pahang. It was a white City Hybrid purchased from Macinda Auto Sdn. Bhd by Saddam Hassan Bin Abdul Salim.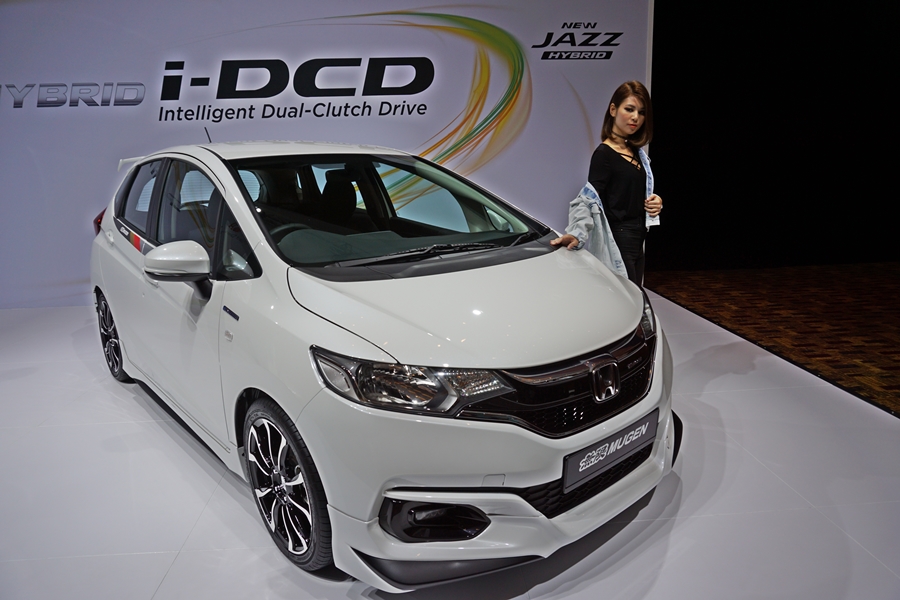 Jazz Hybrid accounts for 60% of sales
According to Honda Malaysia, the Jazz Hybrid accounts for about 60% of the 10,000 units on the road, while the City Hybrid accounts for about 34%. The remaining numbers are made up by the HR-V Hybrid, a recent addition to the line-up.
"This year marks the 15th year since Honda introduced Hybrid technology in Malaysia. Starting with the Integrated Motor Assist (IMA) technology to the intelligent Dual-Clutch Drive (i-DCD), Honda continues to focus on introducing Next Generation Advanced Technology innovations to the Malaysian market," said Honda Malaysia's President & COO, Sarly Adle Sarkum.
"I am delighted to witness the positive acceptance of Malaysians towards Honda Hybrid vehicles. Our line-up of Hybrid models cater to the different needs and lifestyle of our customers. We are honoured to have reached this 10,000 units of Honda CKD Hybrid sales which is a significant achievement as we have not only offered advanced Japanese technology but also the fun-to-drive element while maintaining its affordability." he added.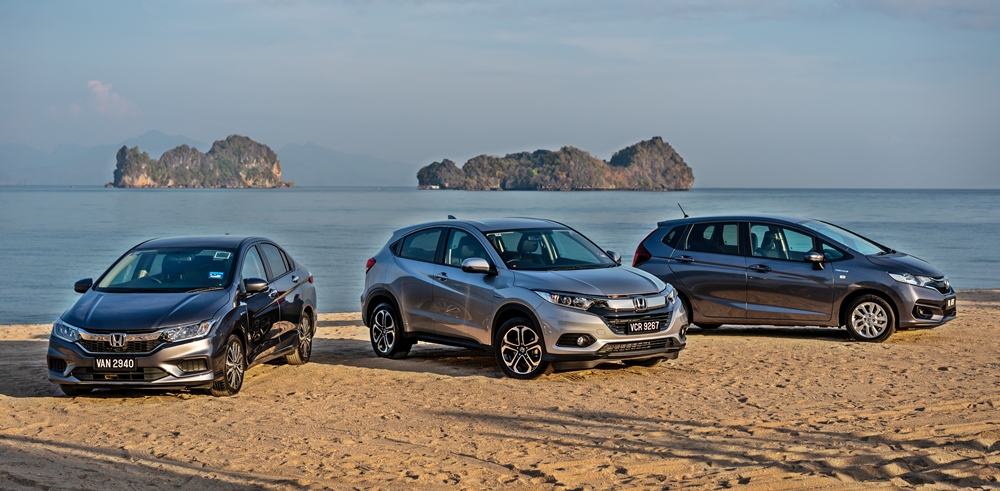 To locate a showroom in Malaysia to view or test-drive a Honda hybrid model, visit www.honda.com.my.
Click here for other PISTON.MY articles about Honda.