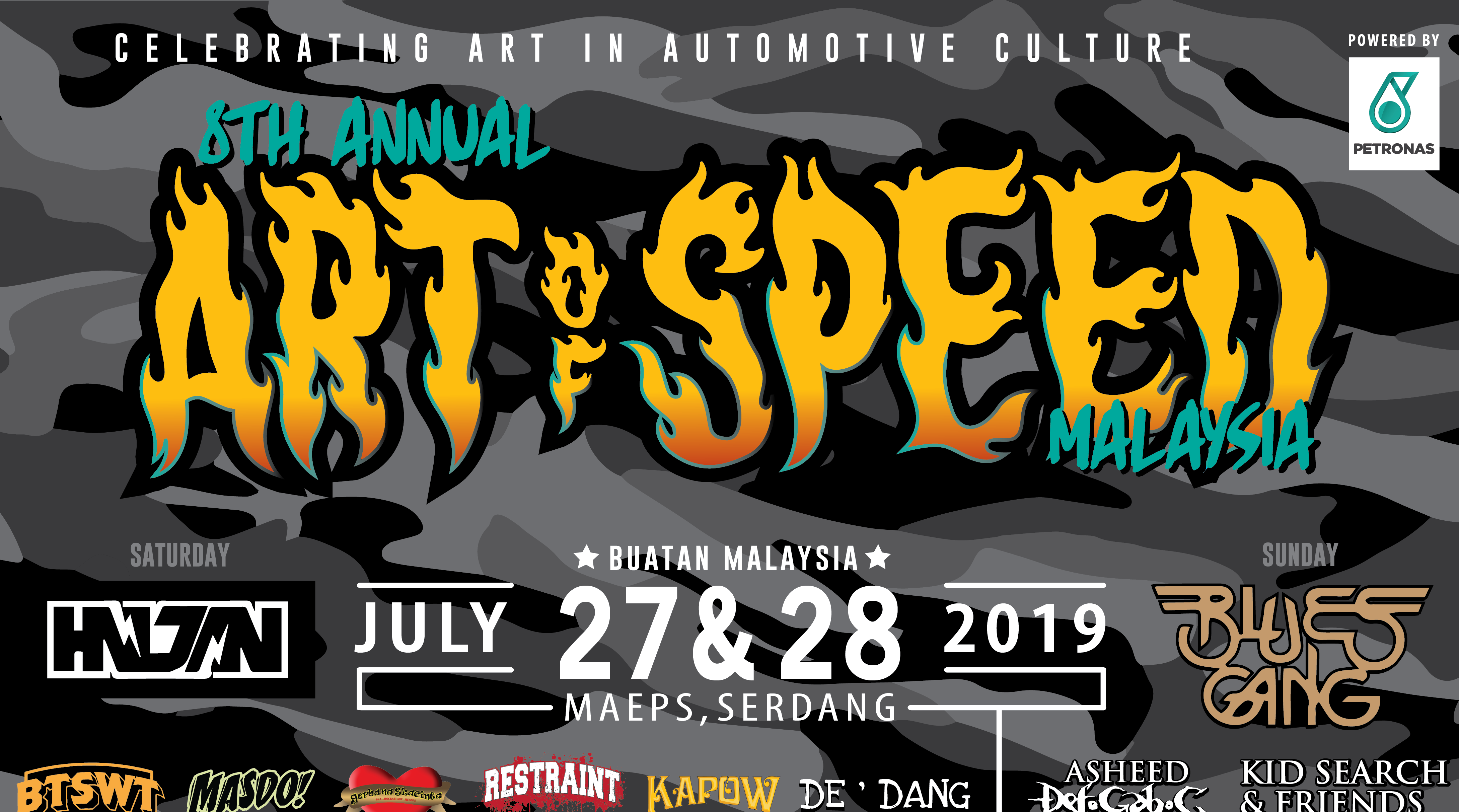 Art of Speed Malaysia returns for its 8th year, bringing in the world of Old-Skool and Kustom Kulture to the masses in ways you can't even imagine. For this year's extravaganza happening on 27-28 July 2019, AOS 2019 promises to be bigger and better than ever before with tonnes of giveaways including a custom Suzuki Hayabusa-powered MINI!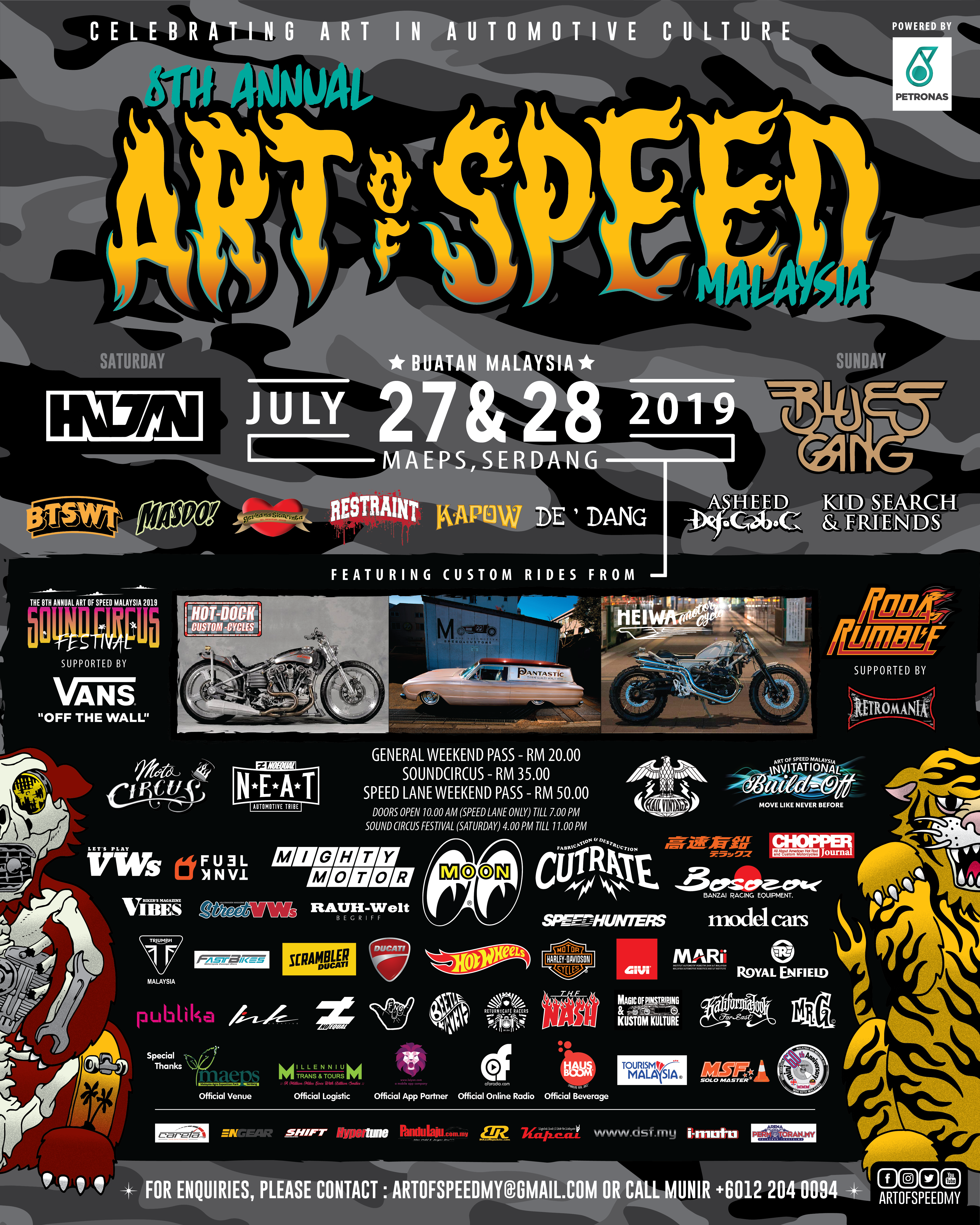 AOS 2019 will be showcasing some of the finest locally built custom cars and bikes, art galleries, interactive activities and as stated before, more chances for visitors to win some amazing prizes and giveaways; a bonus considering all the festivities they have planned out for the ultimate 'Kustom Kulture' weekend.
Expecting a gigantic crowd of over 40,000 people for that weekend, AOS 2019 will again be held at the Malaysia Agro Exposition Park, Serdang (MAEPS) from 10am to 7pm. But wait, there's more with the afterparty known as the SoundCircus where some local acts will be taking centre stage like Hujan, Bittersweet, Masdo, Gerhana Ska Cinta, Kapow and many others.
As usual, AOS will be bringing some amazing international figures from the likes of MOONEYES, The Cutrate, Mighty Motor, Return of the Café Racers, Fuel Tank Magazine, Speedhunters.com, Pipeburn, Chopper Journal Magazine, and other great individuals that are highly regarded in the industry.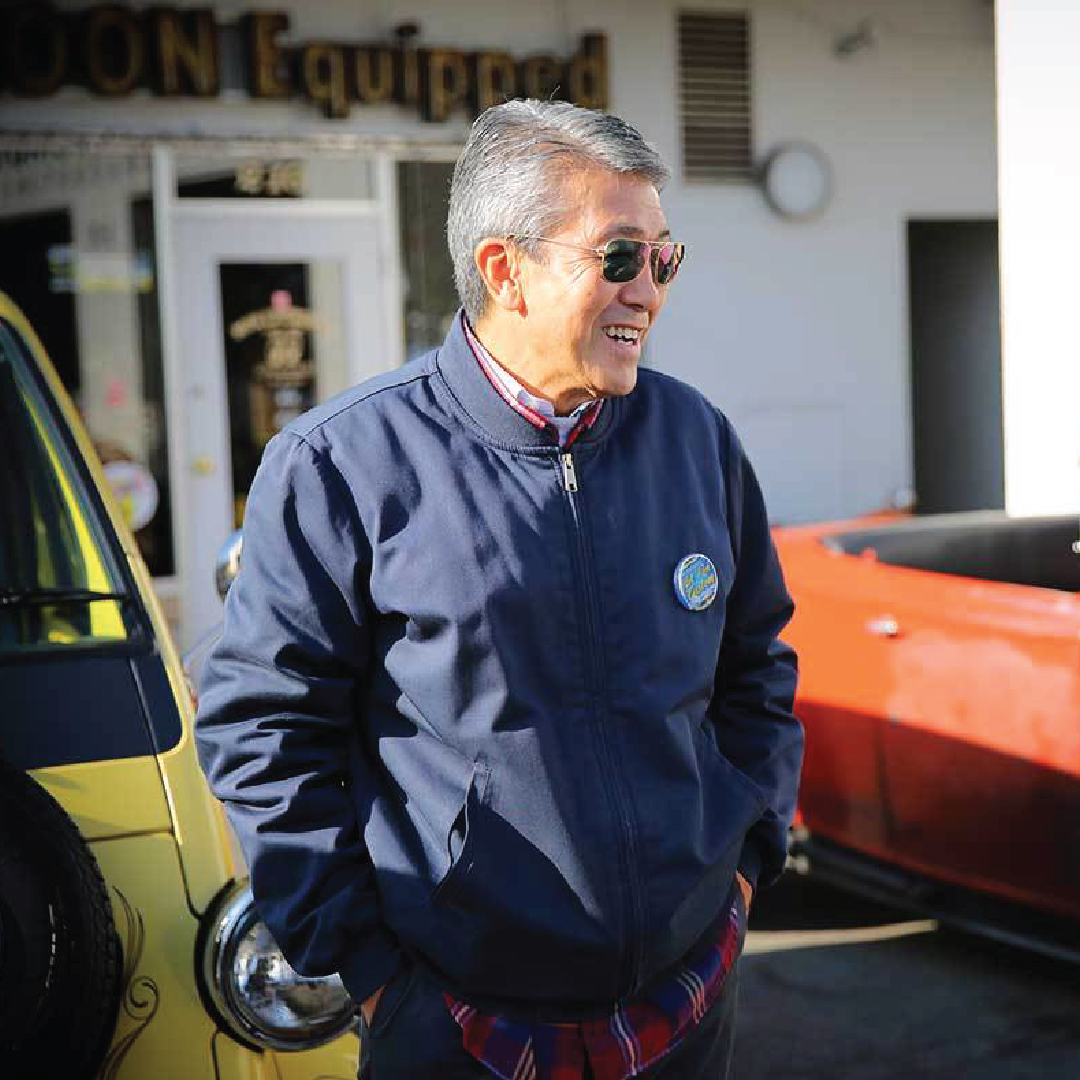 Want to witness a few rare 'unicorns' of the custom world? Well, you definitely do not want to miss AOS 2019 where they will be bringing in a few gems and we're talking legends of the custom scene. They are:
HEIWA MOTORCYCLE (JAPAN) with their BMW R9T Custom, which was commissioned by BMW Motorrad
MOON OF JAPAN 1961 Ford Falcon Sedan Delivery "PANTASTIC"
HOT DOCK CUSTOM CYCLES (JAPAN) with their 1948 FL Harley-Davidson Custom "StG Nautilus". The bike was awarded "Grand Champion" at S&S 50th Anniversary "World's Largest Build-Off" in 2008
Other special highlights include:
Art of Speed Invitational Car Build Off 2019 powered by PETRONAS
Unveiling the Hot Wheels Japan Historics 3 series "Legendary Japanese Cars"
Hausboom x Hot Wheels official 1:1 scale New Beetle Gen 1 (to be given away as part of their grand lucky draw)
VANS "Era" showcase + skateboard clinic
Hail Vintage exhibition
Kustom & Koffee Talk (with our very own Keshy Dhillon + more!)
Roda Rumble 2019
Strider Race
MINI 60th Anniversary Malaysia celebration
Hot Wheels Club Malaysia Custom Contest & Play Zone
These are just some of the highlights that will take place on 27-28 July 2019. There's more in store for all attendees and we reckoned that it'll be the best Art of Speed Malaysia yet. To get your tickets, head over to https://aos.qtic.my/. General Weekend Pass is RM20, SoundCircus is another RM35 but if want to experience the whole thing, we suggest you get the Speedlane ticket at RM50 where you you'll get both the General Weekend Pass and SoundCircus plus entry into the hall an hour earlier at 10am.
Our last advice? DO NOT MISS ART OF SPEED MALAYSIA 2019 OR YOU WILL REGRET IT FOR THE REST OF YOUR LIVES (or until the next AOS event where it'll always be awesome, in our opinion).