Besides the Formula 3 championship in the UK, there were two major race series in Korea this month – the Blancpain GT Word Challenge Asia and the Lamborghini Super Trofeo Asia Series – and our Malaysian drivers were there.
British Formula 3 Championship
Former karter Nazim Azman who is now furthering his studies in the UK won his first race in the recent popular British Racing Drivers' Club (BRDC) F3 series (Race 2) at the Brands Hatch circuit. Driving for Chris Dittman Racing, Nazim started in 3rd place and immediately took advantage of a collision in the first lap between the pole and 2nd placed drivers. He took the lead and from there had to fend off his team mate for the rest of the race. Holding his position, he took the chequered flag with a gap of just 0.334 seconds from the next rival.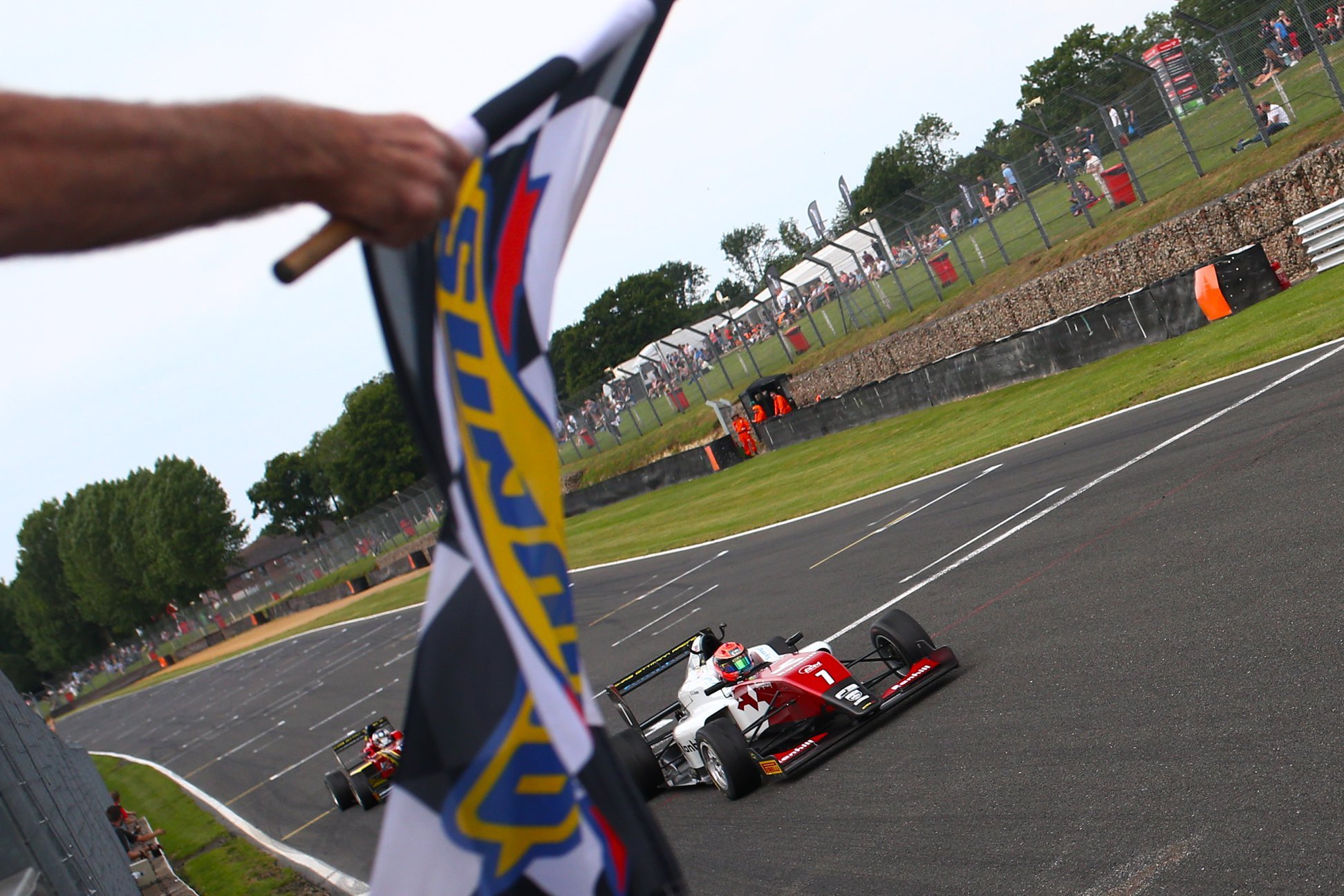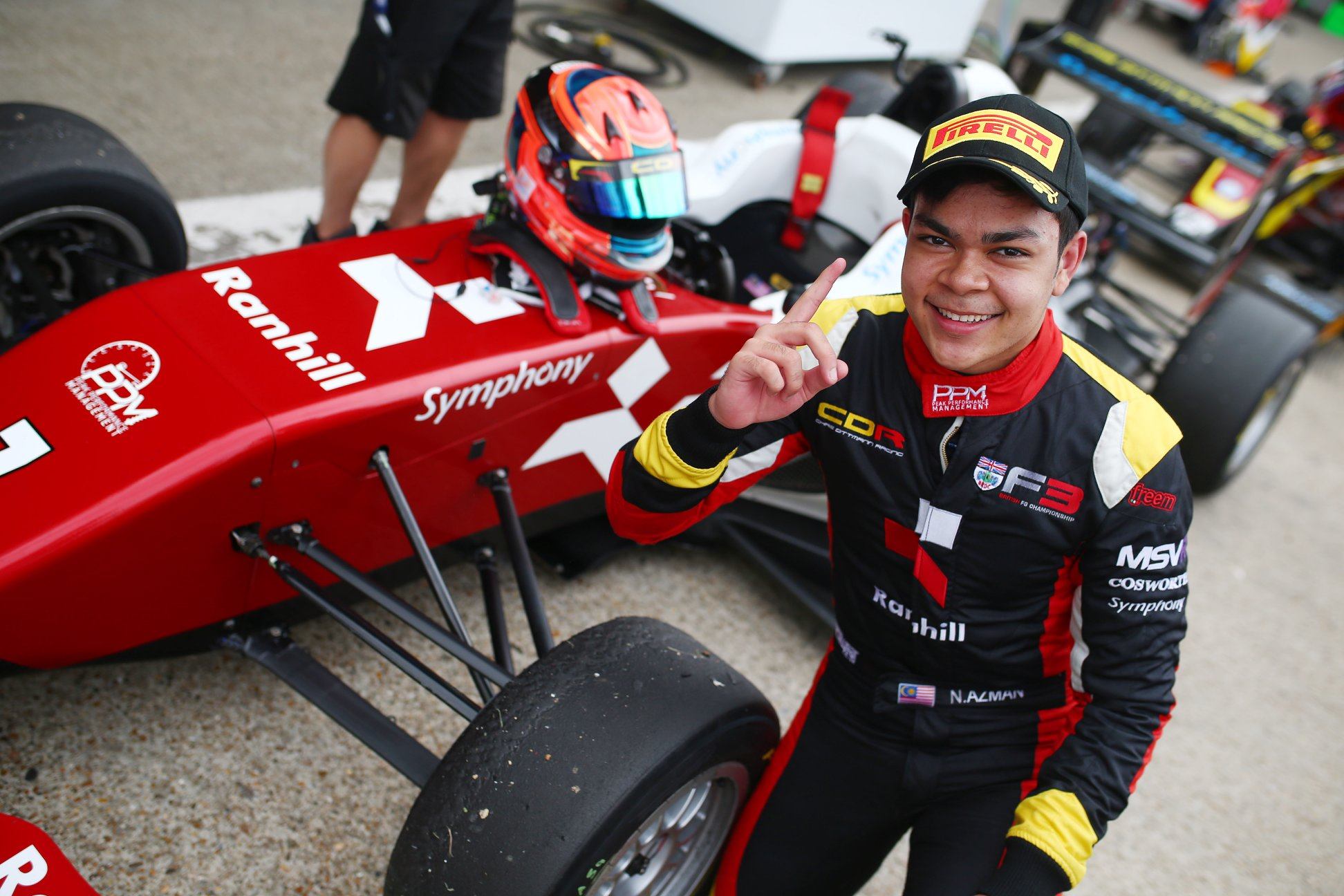 BLANCPAIN GT WORLD CHALLENGE ASIA Rd.5
The Blancpain GT World Challenge Asia Round 5 was held at Yeongam, a previous F1 venue. Another Herman Tilke-designed circuit, it is 5.6 kms long with undulating and narrow sections in some parts.
The Audi R8 LMS GT3 2019 run by Audi Sport Asia Team Absolute Racing with a win in Fuji the last time out was back with Weiron Tan & Aussie Martin Rump and looking for another top 3 finish in the PRO class. Melvin Moh & Singaporean Daniel Au were in their Mercedes AMG GT3 in the Pro-Am class in one of the 4 Craft-Bamboo Racing cars as was H.H Prince Abdul Rahman Ibrahim (Jefri) of Johor in his Triple Eight Racing run Mercedes AMG GT3.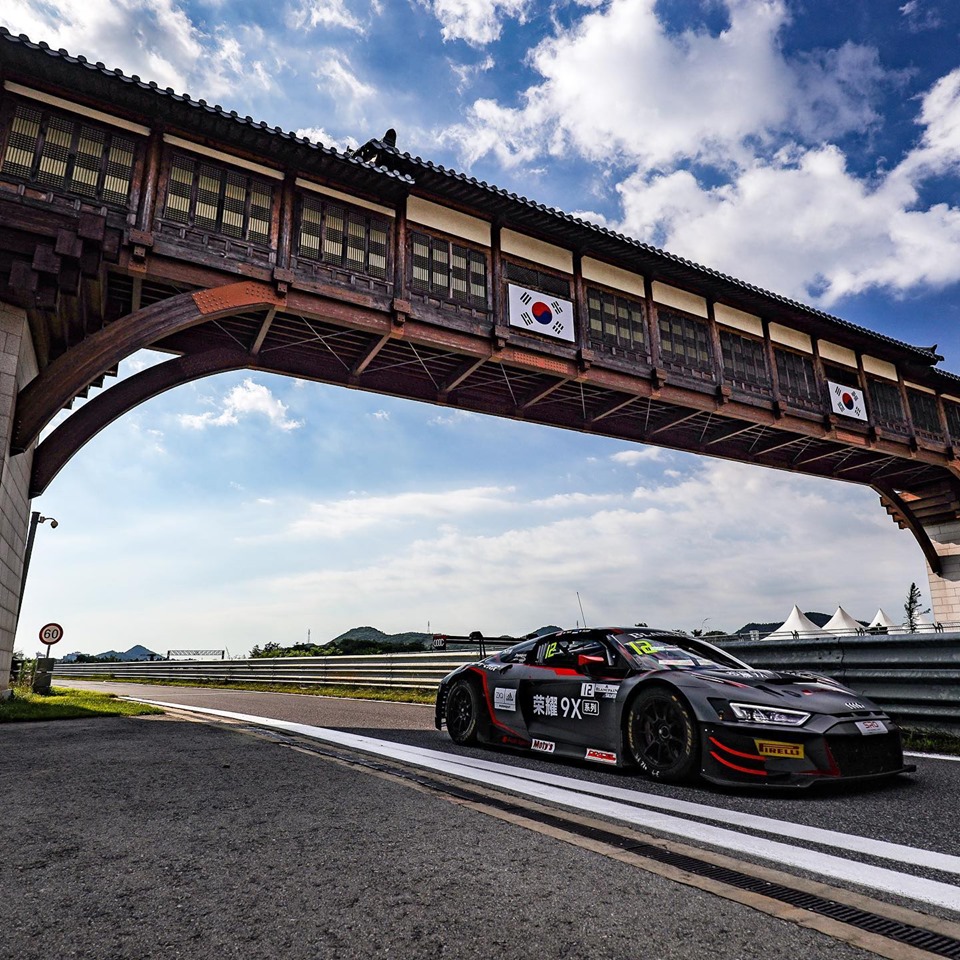 There were quite a few Malaysian technicians and crew chiefs in the Blancpain paddock, some of whom just flew here directly from last weekends Spa 24 Hours GT race. These were the hardworking guys from teams like Earl Bamber Motorsports, HubAuto Corsa, Absolute Racing, Open Road Racing and Modena Motorsports.
The practice sessions are seldom accurate indicators of what's to come on race day especially so in a track which very few drivers and teams have raced on recently. So the teams were busy finding out track conditions and limits and looking for optimum set-ups.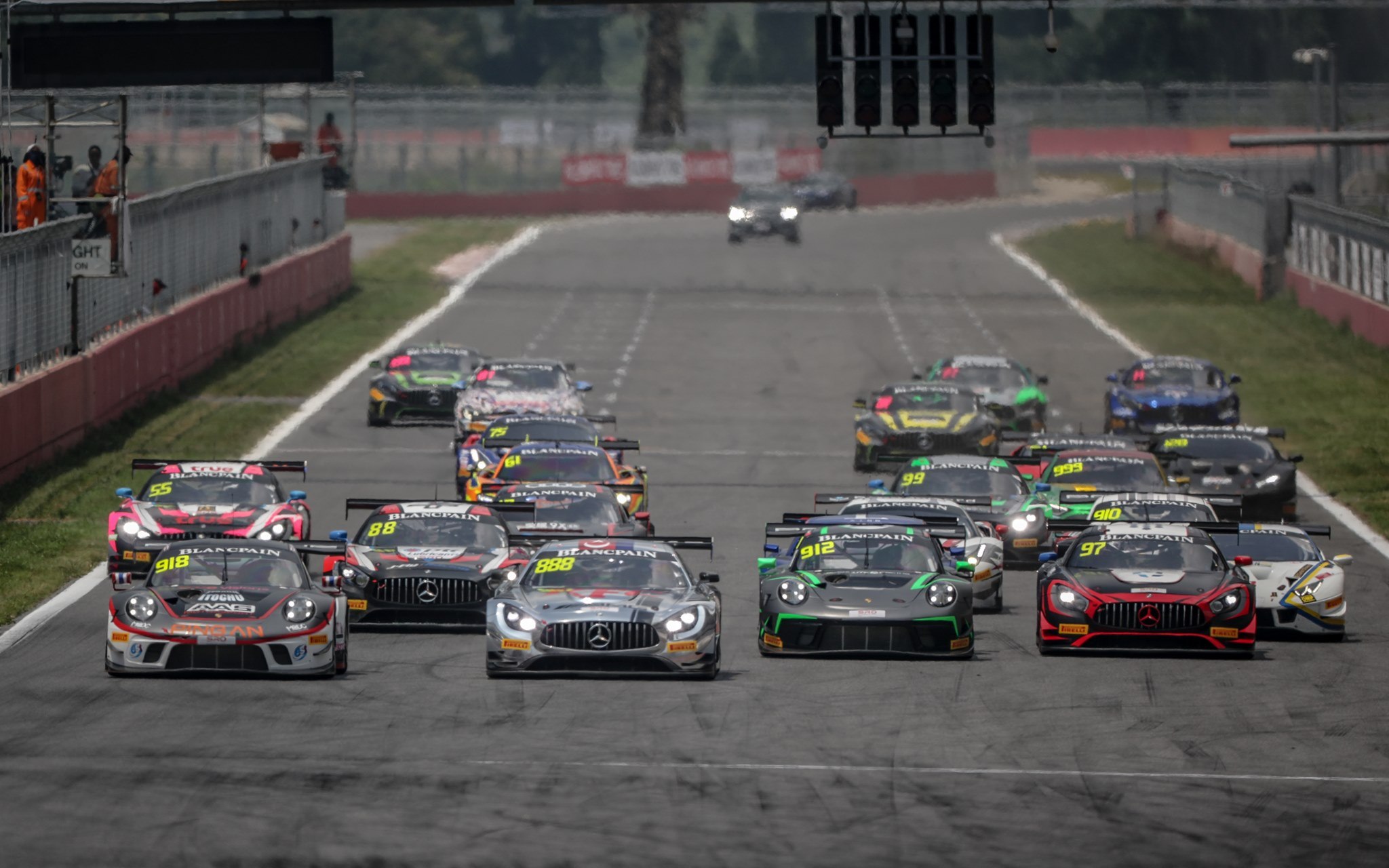 Race 1 was largely uneventful until Weiron set a fastest lap time in the race just before the pit stops. H.H Prince Jefri held station for most of the race, fending off challengers and was 12th before handing over to Shane. Daniel Au too seemed to be holding on to his position before he suddenly slowed and ended up behind the GT4 runners before handing over to Melvin.
After the pit stops, Martin Rump in the Audi rejoined in 8th and eventually finished 6th overall. It was similar for Shane who rejoined in 8th and finished 7th in #888.
Melvin, on the other hand, rejoined dead last in 23rd. He swiftly dispatched some of the GT4 runners and backmarkers to eventually finish 16th overall with a lap down at the chequered flag. In the ProAm class, H.H Prince Jefri/Shane Van Gisbergen finished first.
Race 2 saw unusually hot with track temperatures at 58 degrees C. and humidity similar to Malaysia! Shane Van Gisbergen started in 1st as the pole-sitters Max Goetz and J Lee appeared to have suffered a penalty dropping them 5 places down the grid. Martin Rump started in 10th and Melvin in 12th.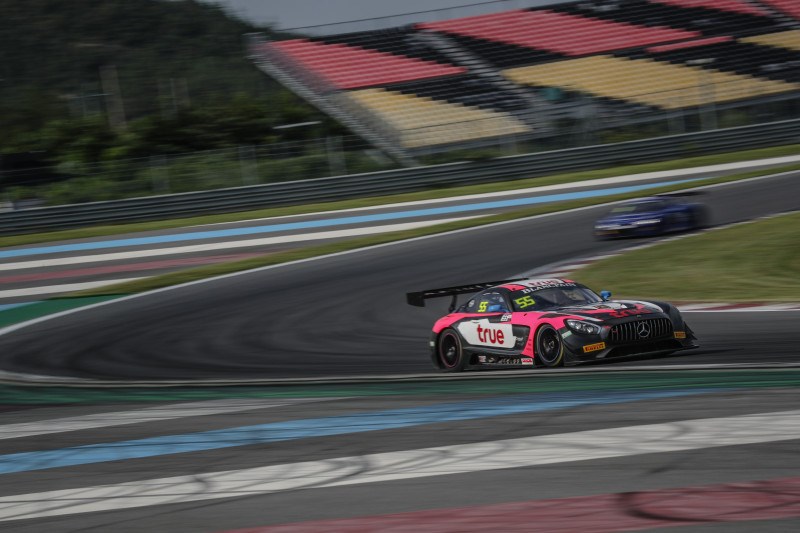 It was a manic start as the first few corners are slow and narrow and tend to bunch up the field resulting in Melvin being pushed down to 15th whilst the Audi of Weiron and Martin gained two places to 8th.
At the pit stops, Martin handed the Audi R8 LMS GT3 to Weiron Tan in 8th, while Melvin was up as high as 10th. before the pit stops and Shane handed #888 AMG GT3 to H.H Prince Jefri Ibrahim from 1st place and with a 14-second lead!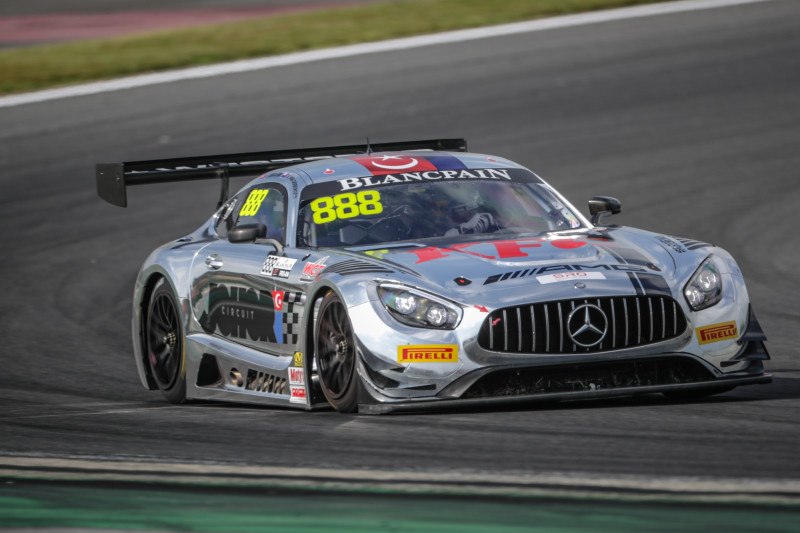 With 23 minutes to go, H.H Prince Jefri was in the lead whilst Weiron, now up to 3rd, had an incident with the Am leader in the last turn resulting in a drive-through penalty. H.H Prince led for a few laps but was inevitably caught and passed by Vutthikorn Inthraphuvasak, The Prince drove well for a rookie to bring his car home in 5th overall and 3rd in ProAm Class. Weiron, after serving a penalty, finished 9th and Daniel Au brought the #55 AMG GT3 home in 17th.
From what I saw, Weiron's Audi had the pace but not the luck in Korea. Melvin had to struggle with his car for pace but H.H Prince Jefri had a flawless car which was the fastest throughout the weekend and got on the podium twice again!
LAMBORGHINI SUPER TROFEO ASIA KOREA
Malaysian Afiq Ikhwan Yazid started this round with his Japanese team mate, Toshiyuki Ochiai leading the points chart after outright wins in the previous rounds in Fuji. Afiq is in the hotly contested ProAm class which have seen as many as 14 drivers taking part in some rounds. This very successful one-make race for Lamborghini Super Trofeo Huracans also has 2 cars in the Pro class and up to 8 in the AM class. The other Malaysian driver is Zen Low, with partner D Hwang in their Aylezo Racing car #69.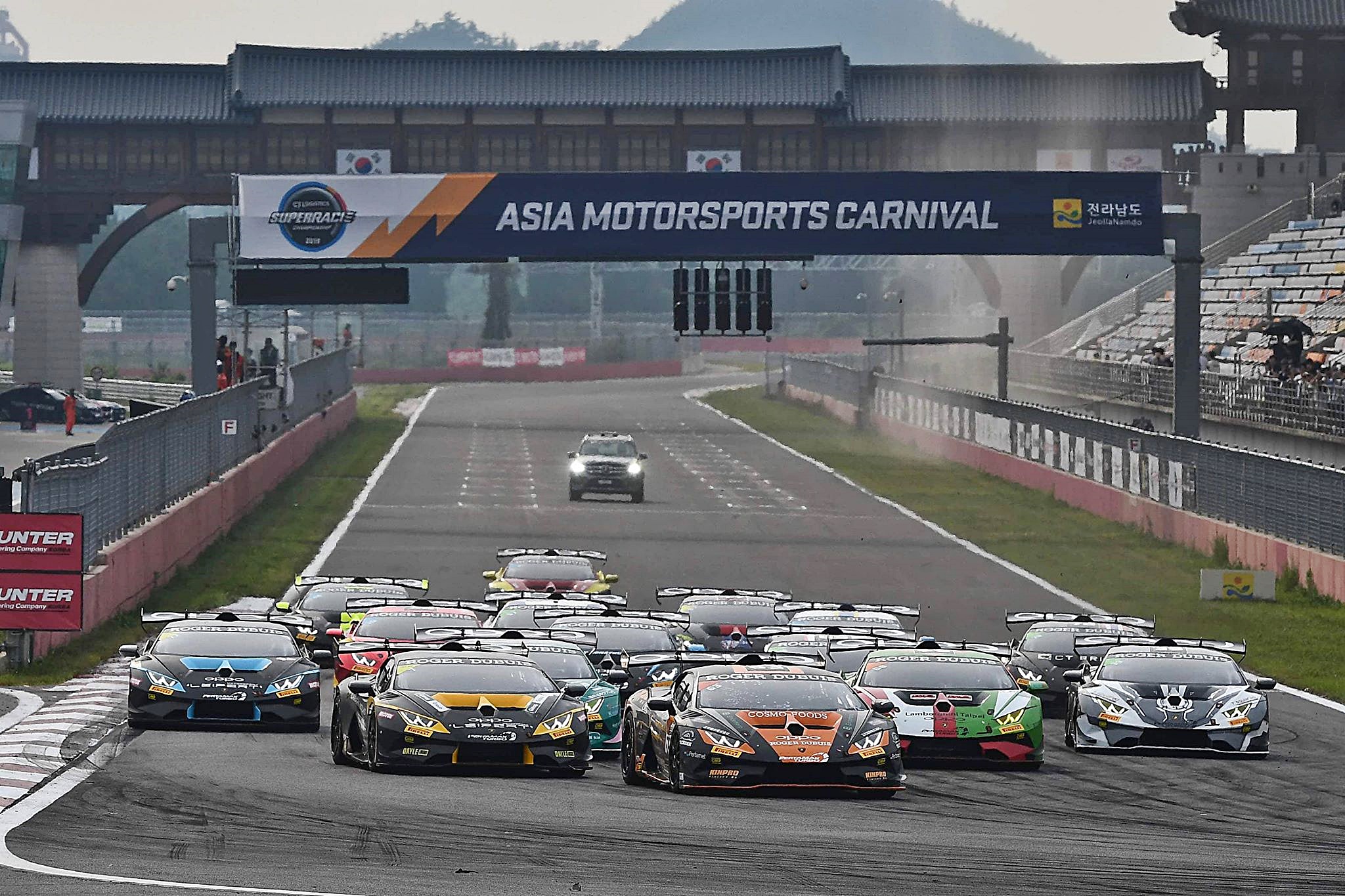 In Race 1, the #38 Team Hojust Racing car with Ochiai started in 5th and he impressively held off some experienced Pro class racers behind him. After the pitstop, Afiq rejoined in 8th and proceeded to display his experience and mastery of the Lamborghini as he carved his way up to 3rd overall and 1st in ProAm before the chequered flag was weaved. Zen Low in the #69 car finished 8th overall eventually.
Afiq started from pole in Race 2 and led right up to the pitstops, setting fastest laps several times in the process. He then handed over the car to his team with a 5-second advantage over the next car. Ochiai was soon swamped by Pro leaders Evan Chen and Puhaka and he finished 3rd overall and 1st in ProAm class for Team Hojust. Aylezo Racing finished 7th overall and took 2nd in the Am category.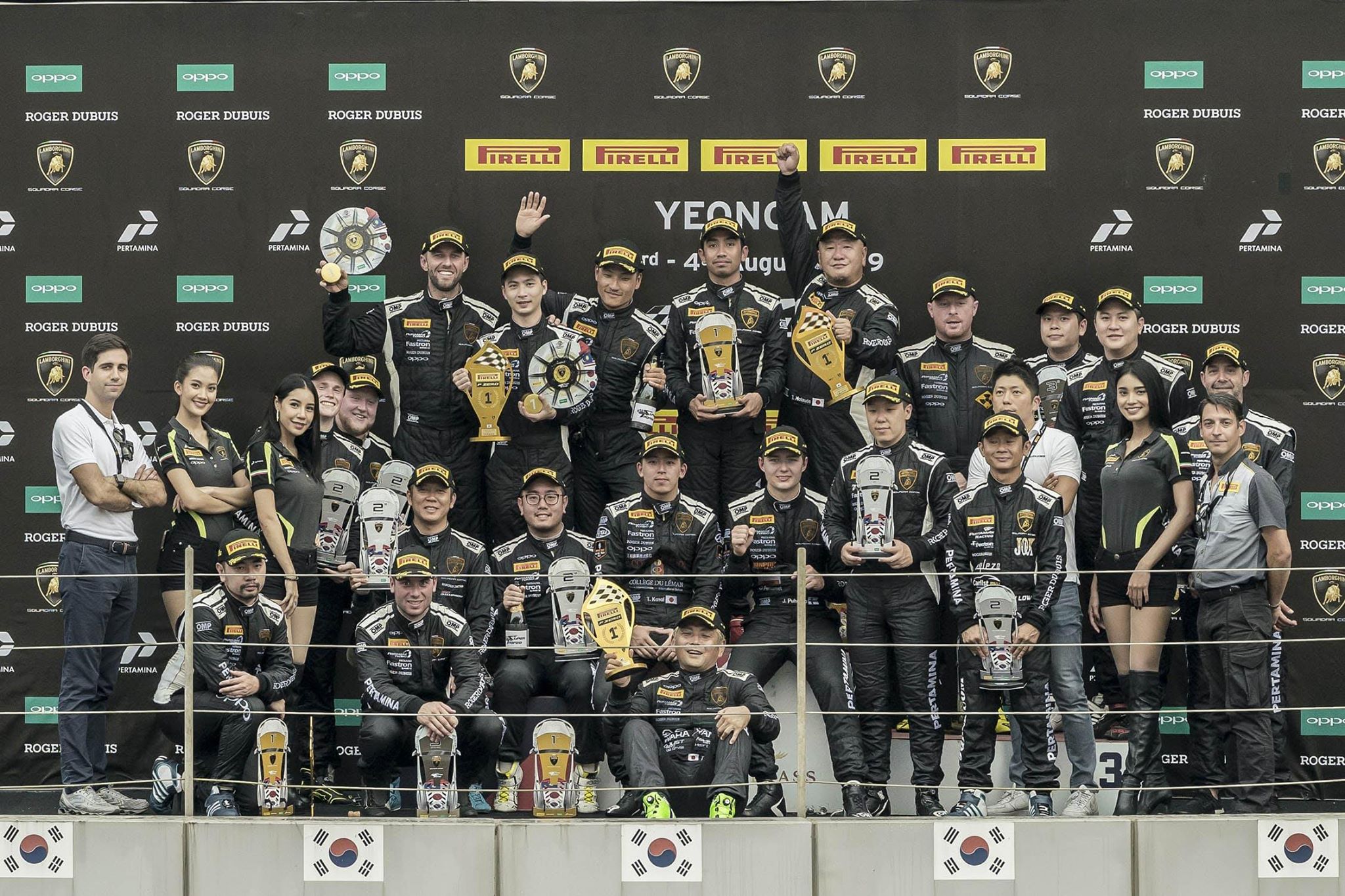 * Photo credits to the British F3 Championship, Blancpain GT World Challenge Asia and Lamborghini Super Trofeo Asia websites.