The beginning of the Malaysian car industry can be considered to have started in the mid-1960s when the government introduced its first policy for the automotive industry. The policy set a strategic direction with the implementation of preferential tariffs for carmakers that assembled their vehicles locally, as well as used parts obtained in Malaysia. It was one of the moves to take the country's economy from being agriculture-based to industry-based.
Response was good from the carmakers and by the end of the 1960s, a number of assembly plants were operating and producing a variety of models. However, the majority of these plants were in Peninsular Malaysia – clustered in the Klang Valley and in Johor. This was because vehicle demand in Peninsular Malaysia was growing rapidly.
The East Malaysian states, on the other hand, were still largely lacking a proper road network and potential sales were also not high back then. Commercial vehicles and 4×4 vehicles like the Toyota Land Cruiser and Hilux were more popular than cars.
So while the development of the sales and service network was more active in Peninsular Malaysia, it was slow in Sabah and Sarawak. This is not to say that the states were neglected by the car companies, but it was a matter of the number of vehicles sold and the number of supporting outlets needed.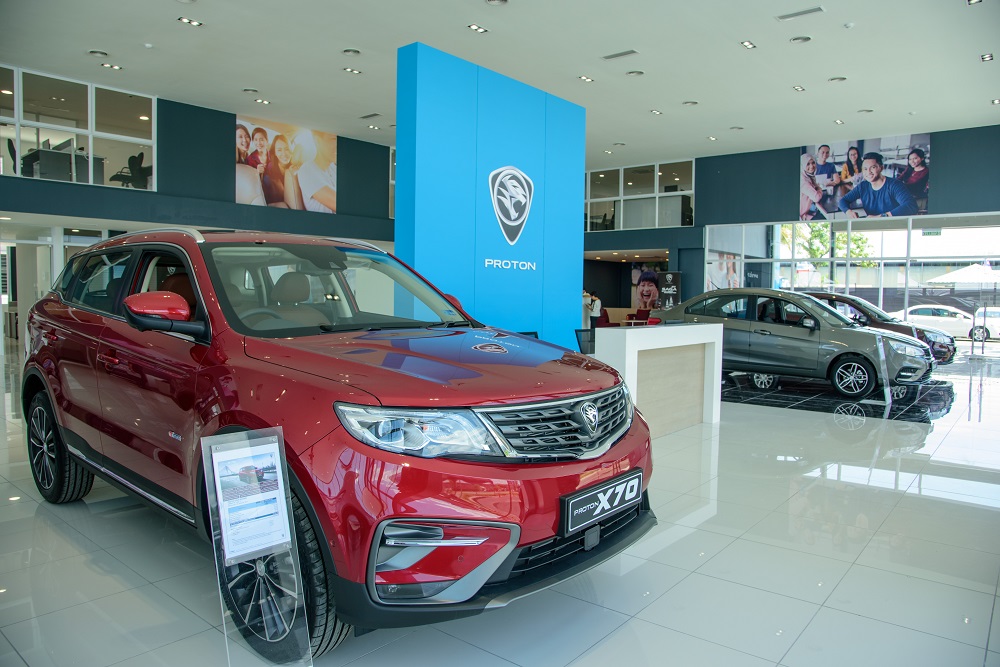 Today, however, the East Malaysian market has grown substantially as the economies of the two states have advanced. This has been helped by the better roads and road network and rather than travel in bumpy light commercial vehicles, many East Malaysians now prefer passenger cars with more comfort.
Sabah gets Proton's first flagship 4S centre
Perhaps in recognition of this progress, Proton chose the state of Sabah for its first flagship 4S centre in Malaysia. The brand new outlet is operated by Fook Loi Corporation (Sabah) Sdn Bhd and has a distinctive Corporate Identity that is associated with the new Proton which has come about following the partnership with Geely.
Setting up a dealership requires millions of ringgit in investment and as Proton has shown that the brand is on the ascendancy with rapidly growing sales, businessmen now see being a Proton dealership it as a viable investment.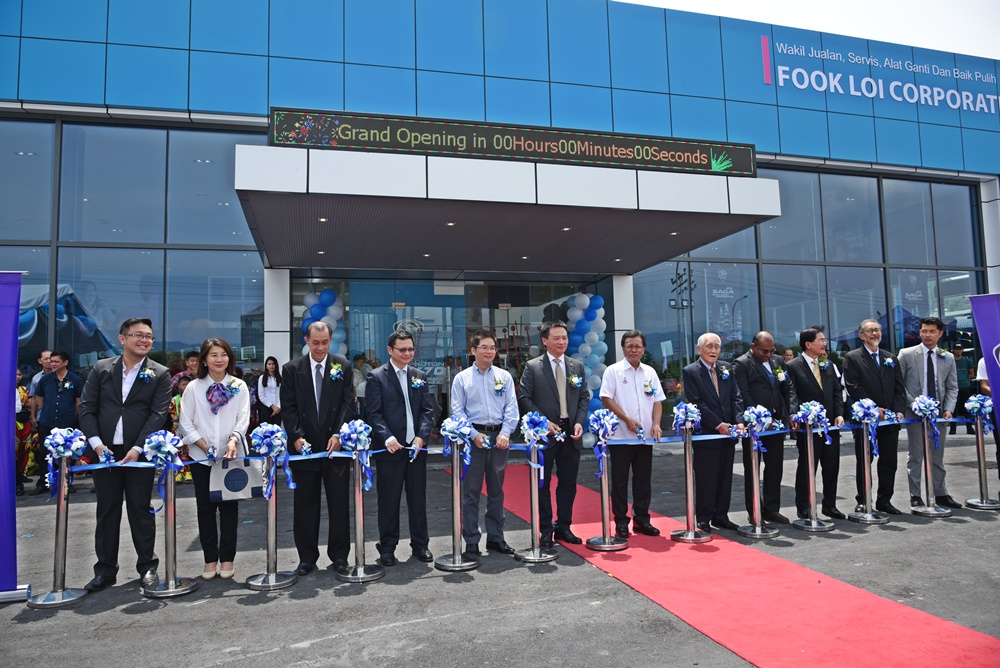 "Deciding to become a Proton dealer was not difficult because we see the potential for Proton in Sabah. The current range of Proton models is highly competitive and technologically advanced with features that appeal to the new generation of car buyers," said Thomas Chiu Kui Yin, Group Executive Director of Fook Loi.
Additional Body & Paint services
Seeing much potential in the aftersales business, Fook Loi chose to go all the way and be a 4S outlet. This means it offers customers an added Body & Paint service for the repainting and restoration of vehicles to Proton's standards when they have been damaged.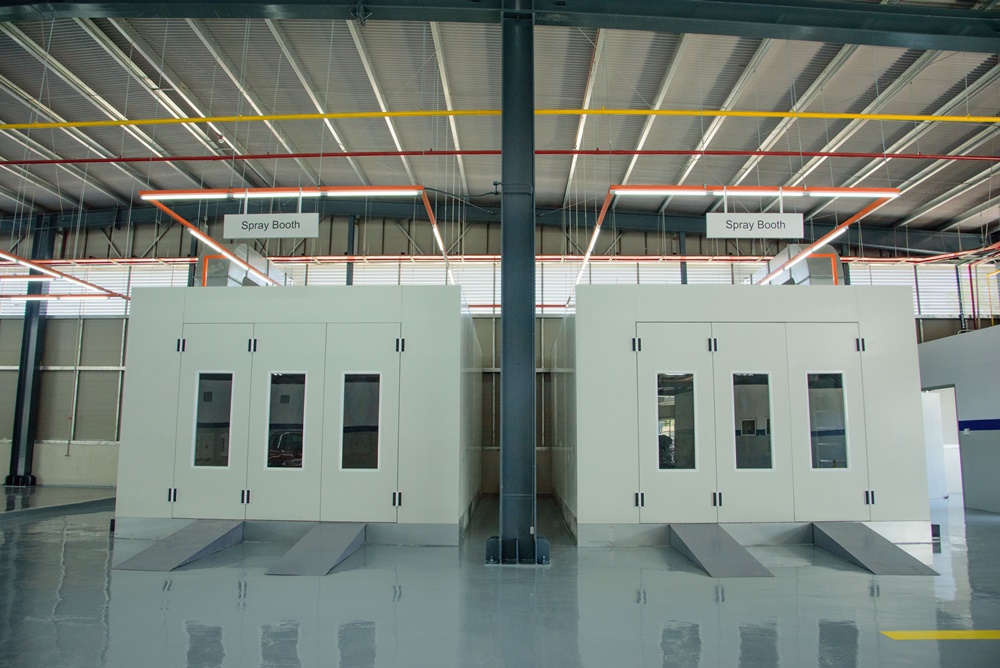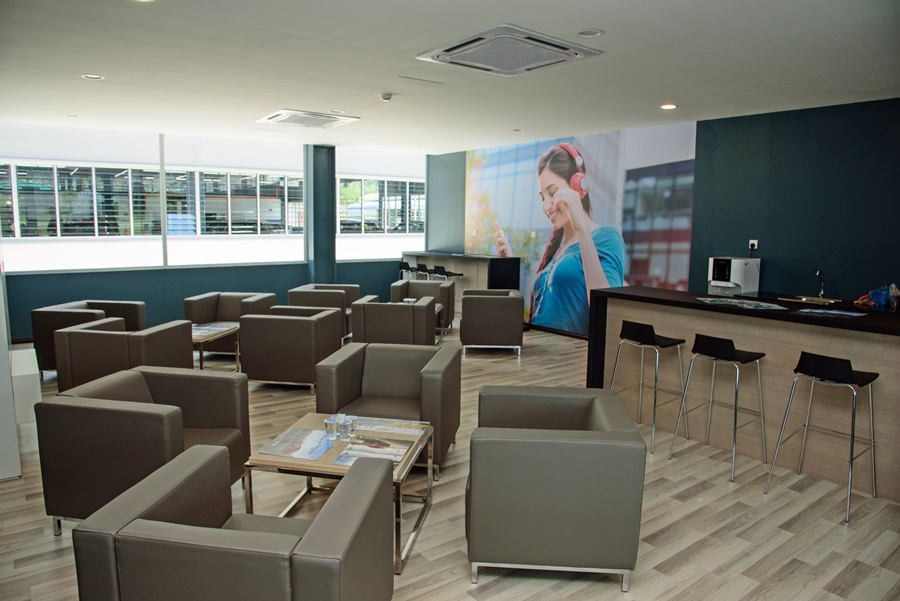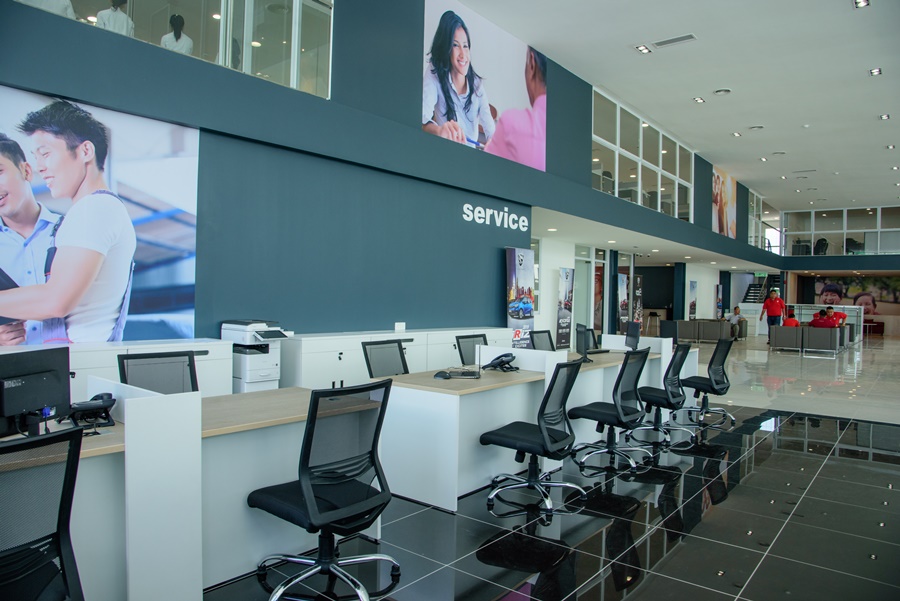 Every aspect of the outlet adheres to Proton's objective of giving customers a great experience and is spacious, comfortable as well as pleasing to the eye. It offers free wifi, a kids' corner, ample parking space and a coffee area. Equally important, the outlet has well trained sales and service staff who can provide a high quality customer experience.
"These may seem like simple requirements, but they are critical ones. When customers walk into our showroom or service centre, they would like to be greeted by smiling faces and a beautifully lit area. This will then set the tone for more meaningful conversations and customers will feel welcomed and appreciated. Since outlets are our first point of contact, numerous steps have been taken to ensure that a wholesome experience starts here. These efforts have paid off. Our sales have been on an increasing trend and with our new products, we are confident that we are on track for the company's return to profitability," said Dr. Li Chunrong, CEO of Proton.