Remember the legendary Mini Bus that used to roam the streets over 20 years ago? Well, Rapid KL wants to bring them back into service starting next week and people are having the feels about the whole thing (Well, it's not exactly the bright pink one we used to adore or despise).
The trial service will be serving the T300 Route which basically covers the Bukit Indah hub all the way to Ampang Point using Jalan Rasmi. Three mini buses will be put into action from 1 September until the end of November 2019 to see whether it helps to ease the burden of travelling in the area.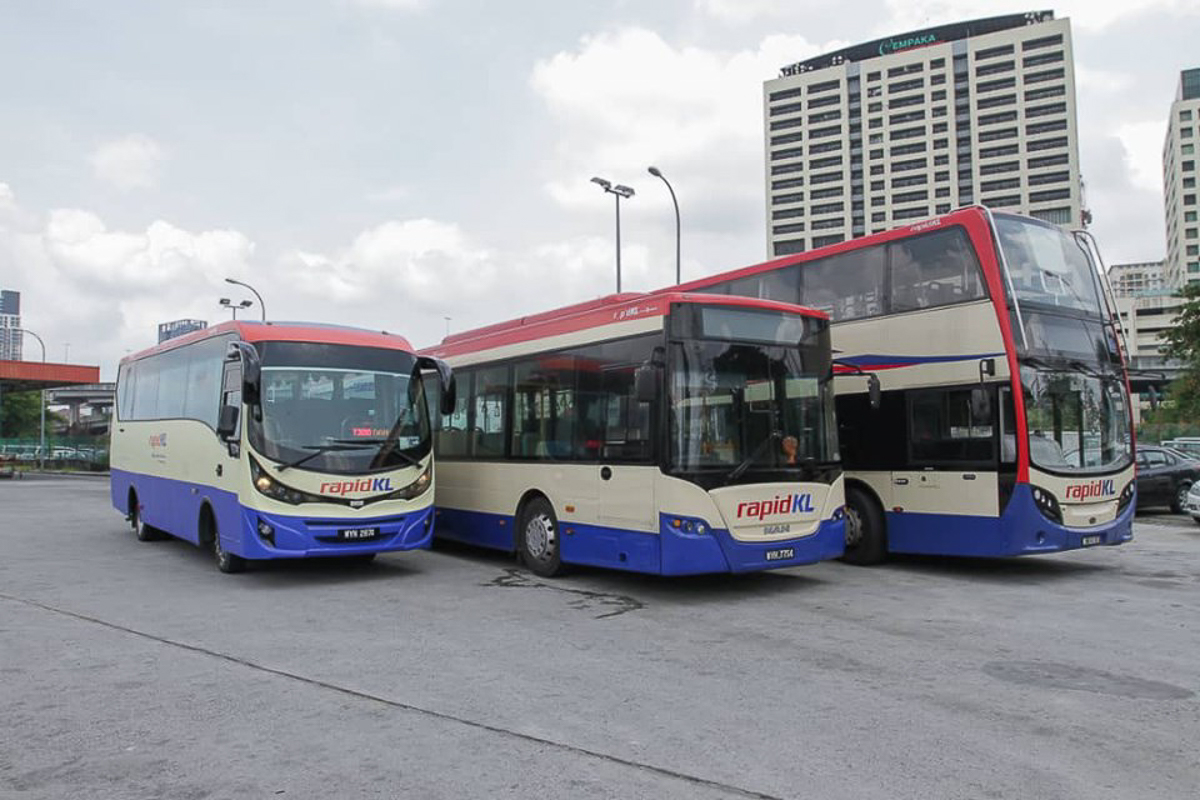 According to Rapid Bus CEO, Muhammad Yazurin, "If there is encouraging demand during the trial service, we will consider retaining the service for this route and possibly extend the service to other potential routes. This is part of Rapid Bus initiative to provide better service and frequency for our commuters."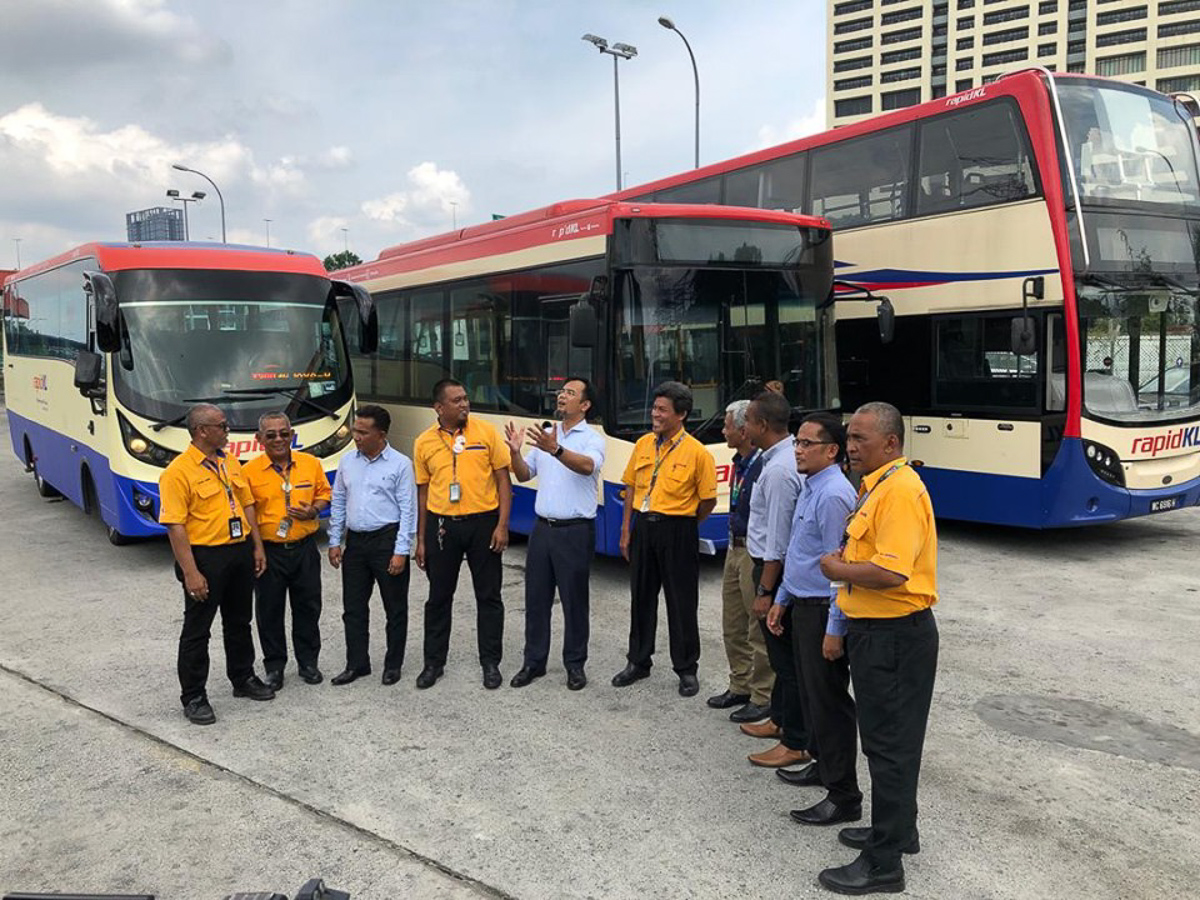 The trial service will also test whether using mini buses in areas with narrow roads could be implemented in order to provide better public transportation services to the masses. The mini bus can transport up to 31 passengers at a time and for Route T300, it'll run on a frequency of 15 minutes (25 minutes for non-peak hours) from 5.30am to 11.40pm.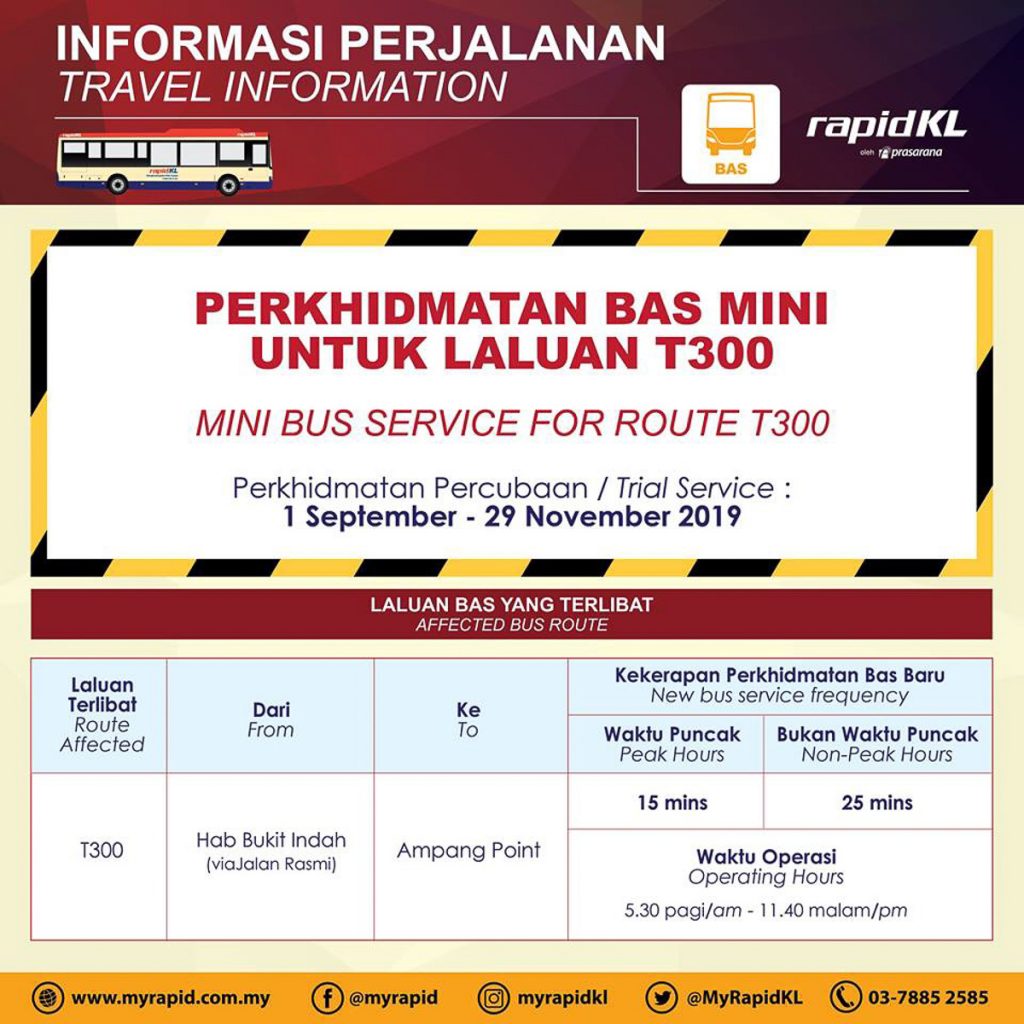 Have any other suggestions of your own? Present your feedback to Rapid KL via their helpline at 03-7885 2585 or email to suggest@rapidkl.com.my.
Image credit: Rapid KL Facebook Page
Malaysia's first telematics commercial vehicle insurance launched